Hi hi! Coming at you from the bus heading back to Georgetown. I got super lucky, and this bus is like quarter-full and not making any stops. For NYC-DC, this is basically unheard of, so I'm cheering. Plus, it's finally not freezing outside! I don't think I could have dealt much longer with that bone-chilling cold.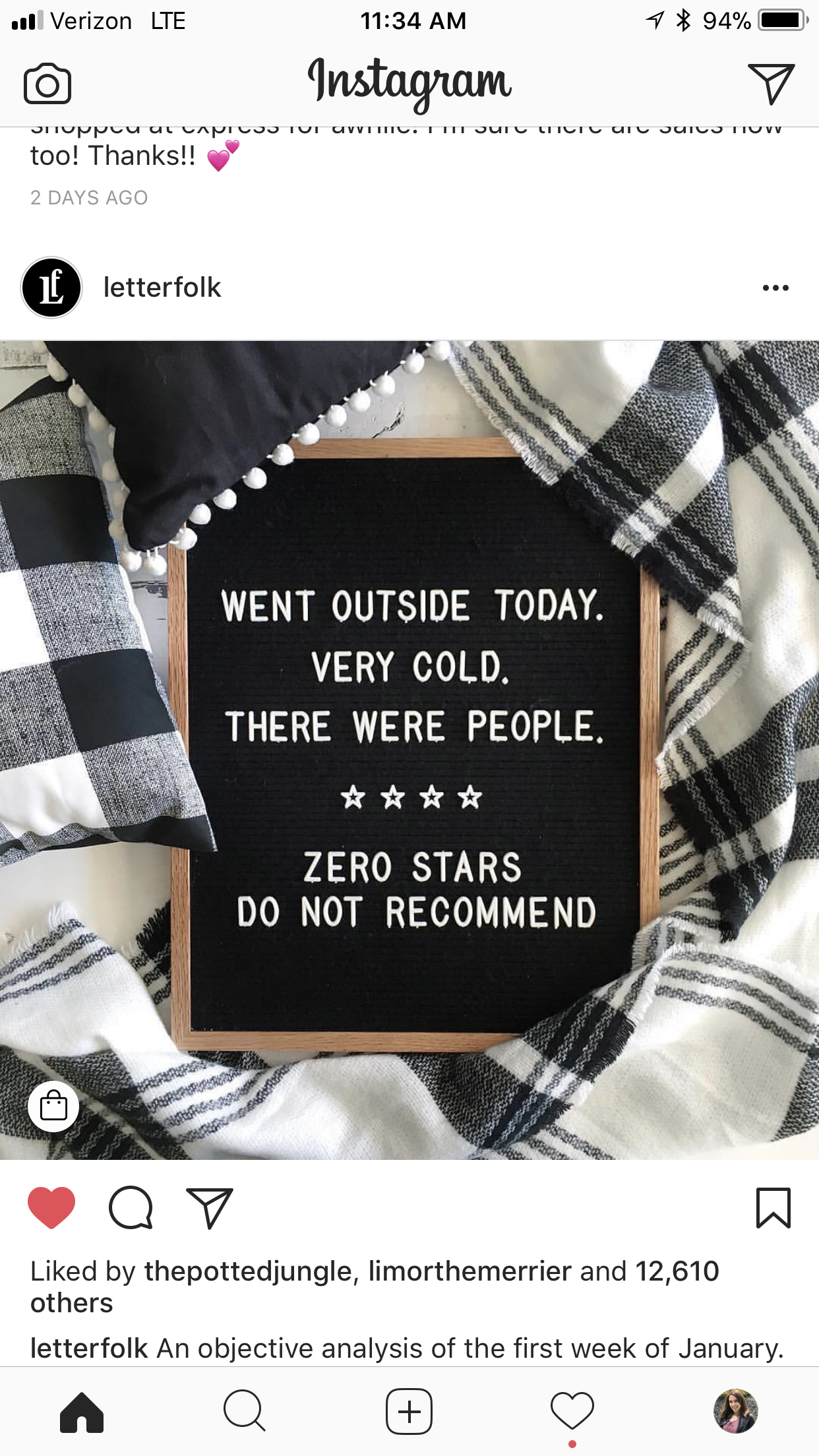 I had a really great last day of break yesterday, which started with brunch with Georgetown Bestie, then a few board game rounds at The Uncommons with some friends, and finally a Grom hot chocolate date. It was my first NYC hot chocolate of the winter, and it was the perfect antidote for the cold. 🙂 And then my mom and I went to go see Miss Saigon on Broadway, which was really good but also SO SAD.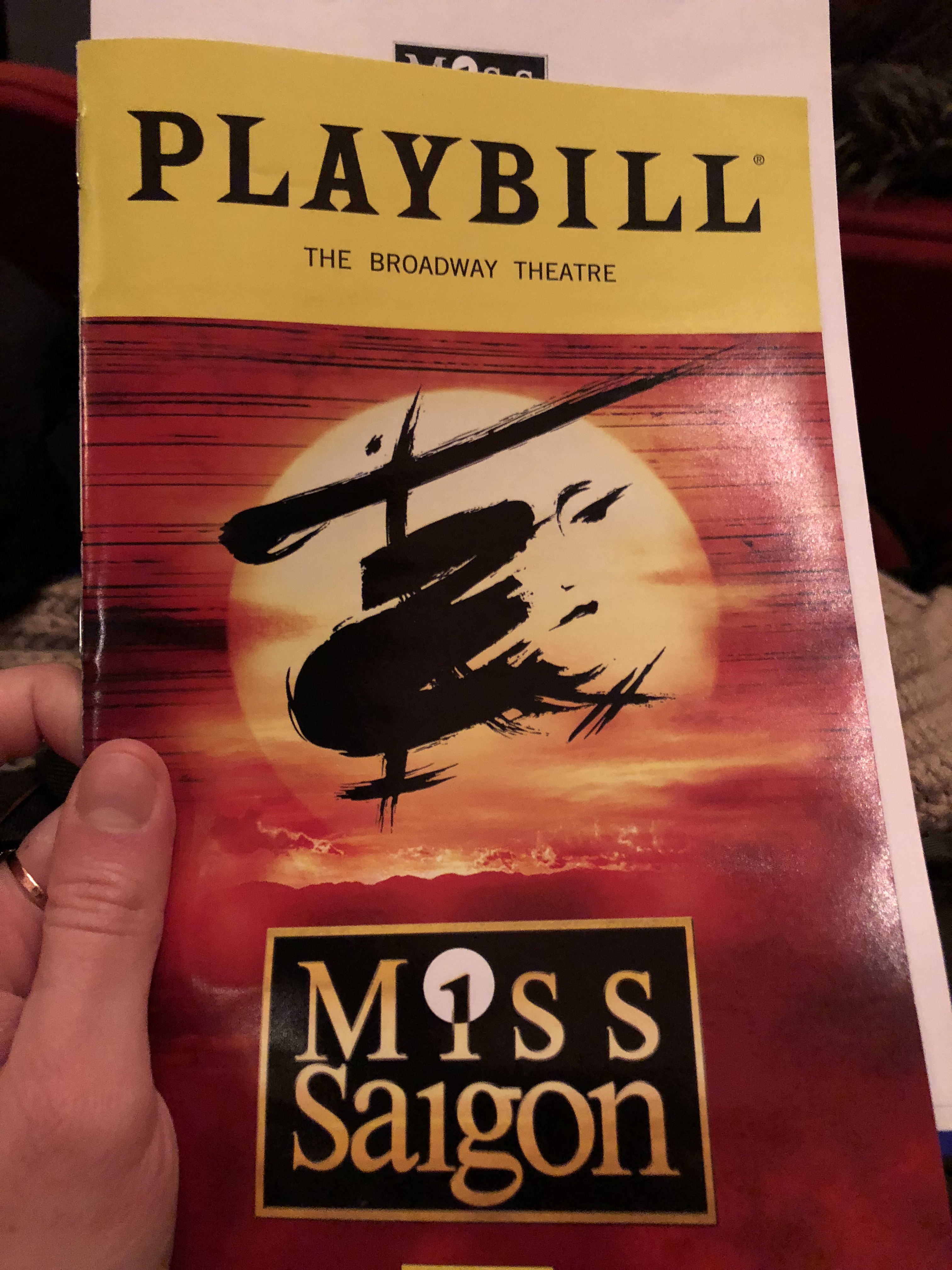 This week was another great one with the eats, as I was packing in as much deliciousness as I could before it's back to #dormlife.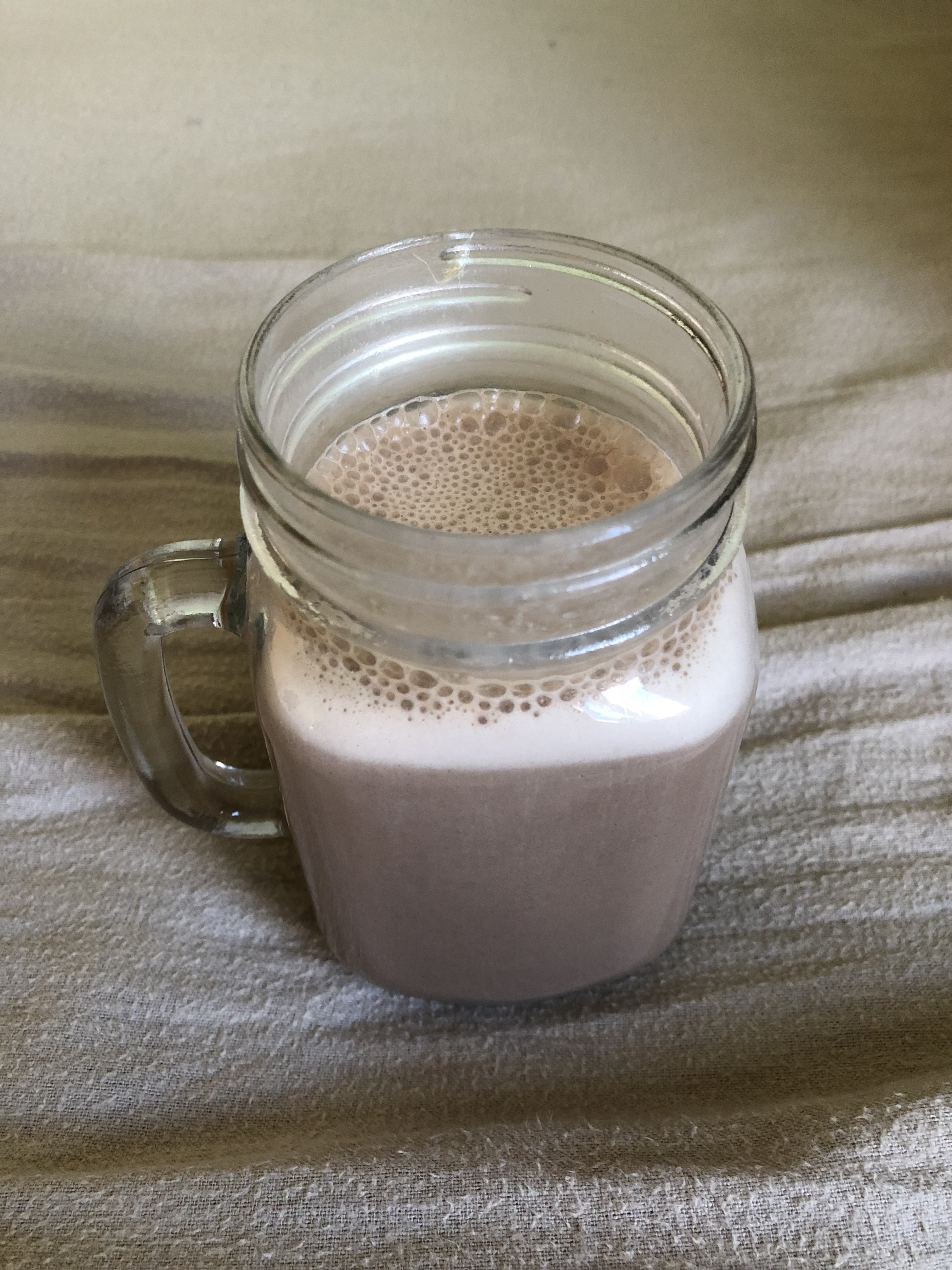 Starting with this protein shake, which I made on a complete whim and ended up rocking my socks off! Into the blender went a scoop of Vega Chocolate Protein + Greens protein powder, a teaspoon of maca powder, a few shakes of cinnamon, and a splash of vanilla. And a whole lot of vanilla unsweetened almond milk. I don't know if it was the maca or the blender or WHAT, but this was so much better than my usual shaker bottle protein powder and almond milk concoction.
I don't do plain protein shakes very often, but it works in a pinch if I want to eat something after a workout but also know I'll be going to dinner pretty soon.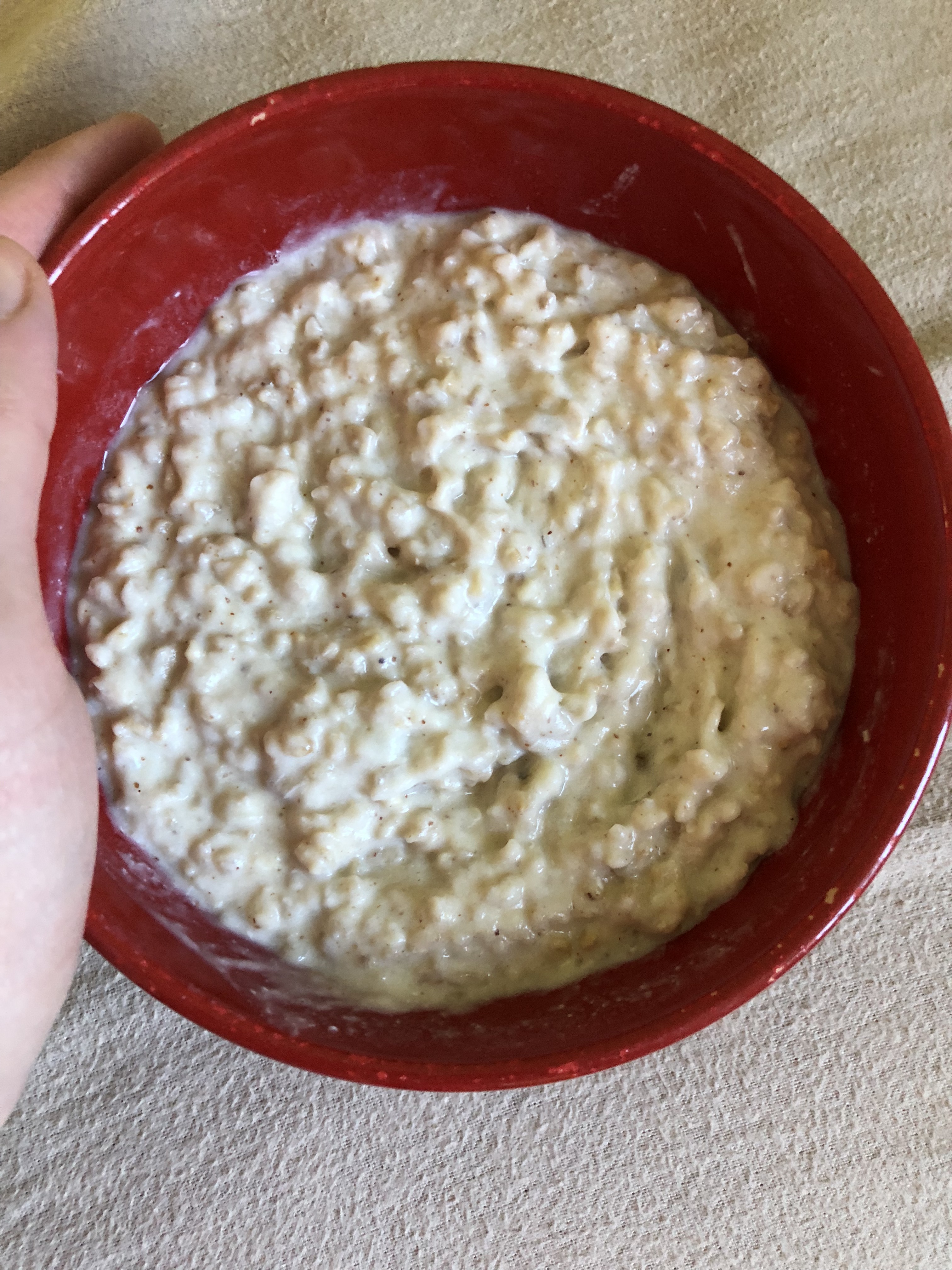 Of course, I had oatmeal. This is actually one of my favorite methods of preparation of oatmeal that I got from Amanda's blog. I usually top it with half a container of greek yogurt and some almond butter. So creamy and delicious. Try it!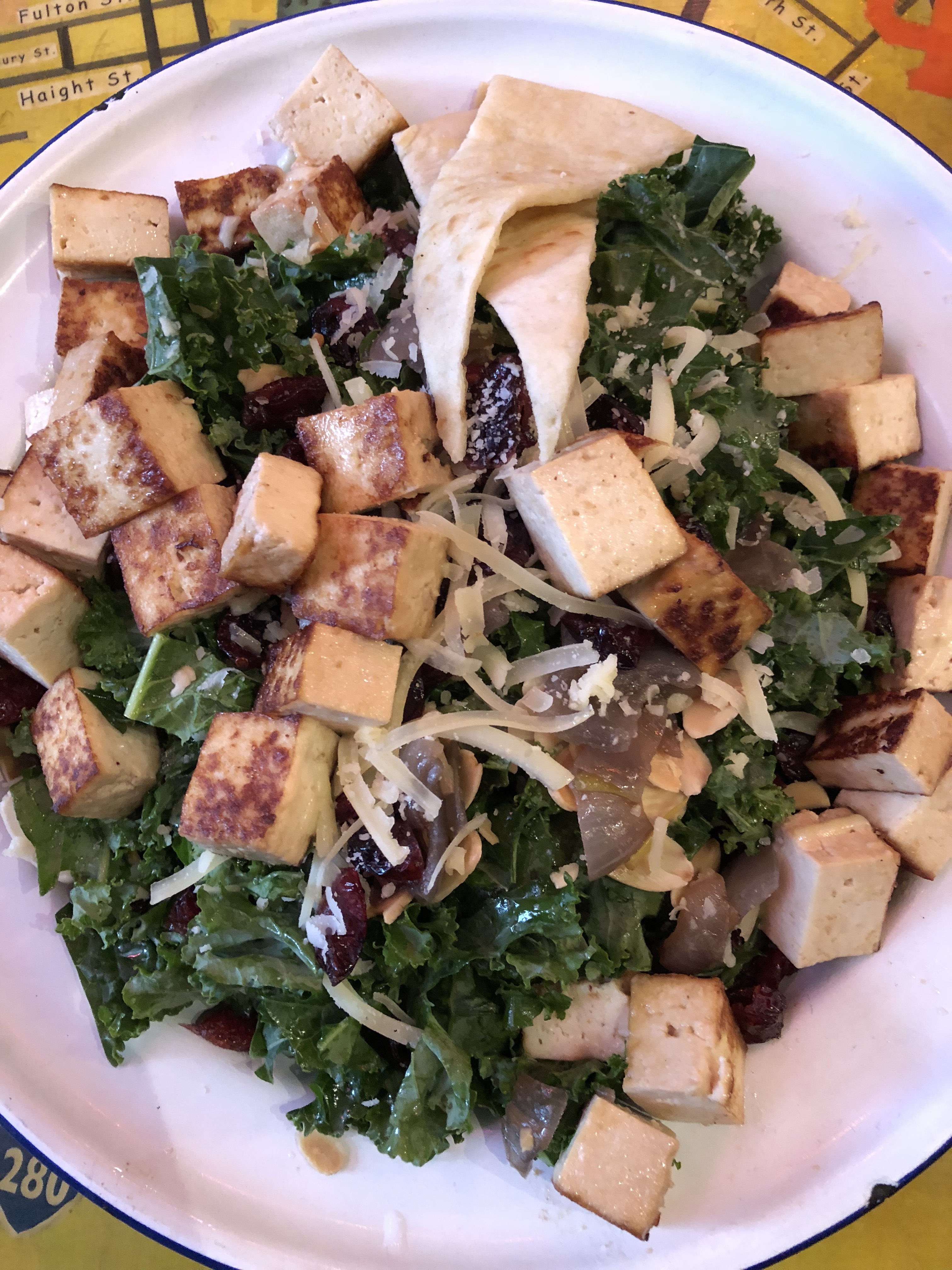 I didn't expect to, but I ended up making it to Grey Dog with a friend on one of the last days before break ended. I always get the exact same thing, which is the champagne salad with grilled tofu instead of bacon. So good!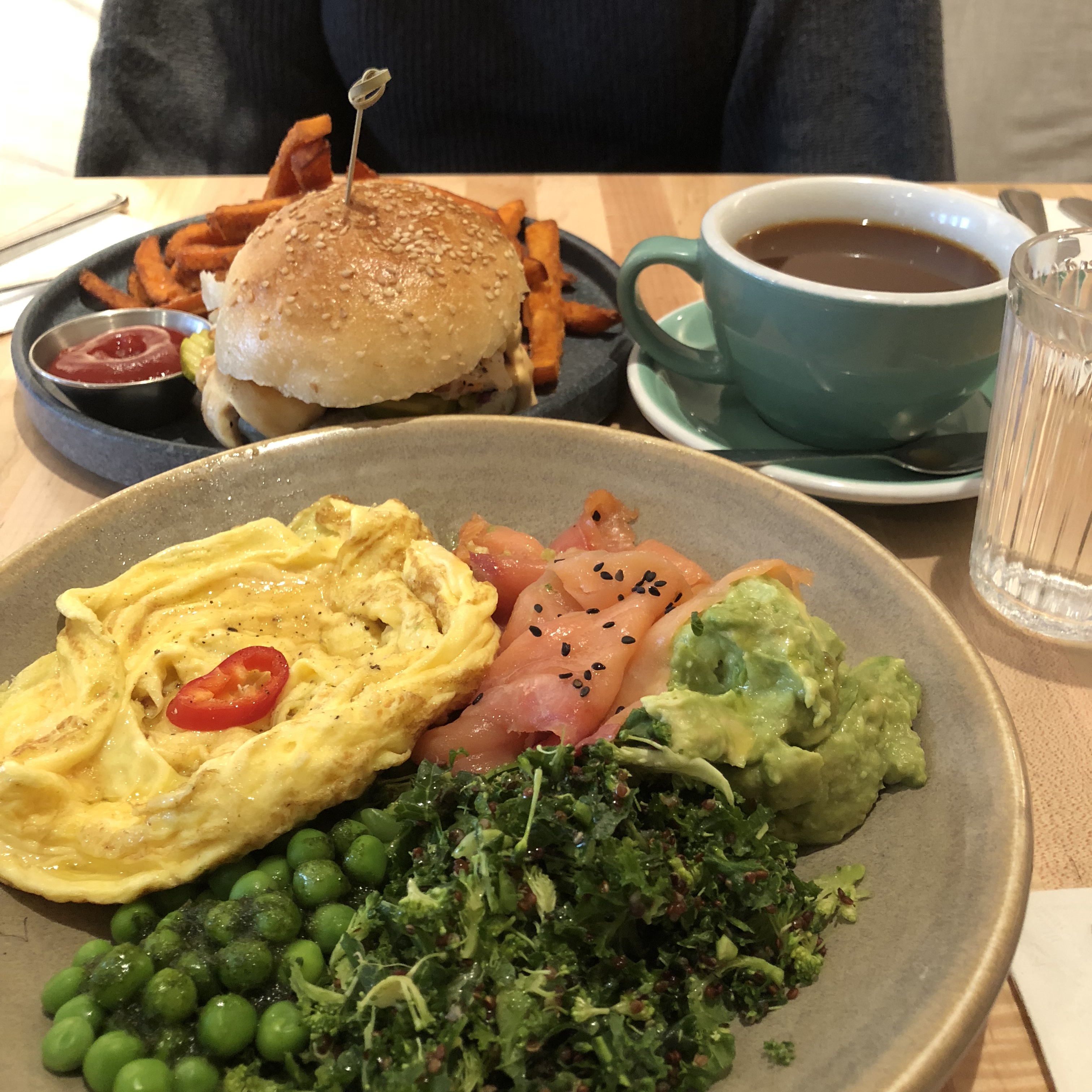 This is the aforementioned Banter brunch. I got the golden folded eggs bowl, which comes with super yummy creamy eggs, smoked salmon, avocado mash, kale, and peas. Oh, and of course coffee x2.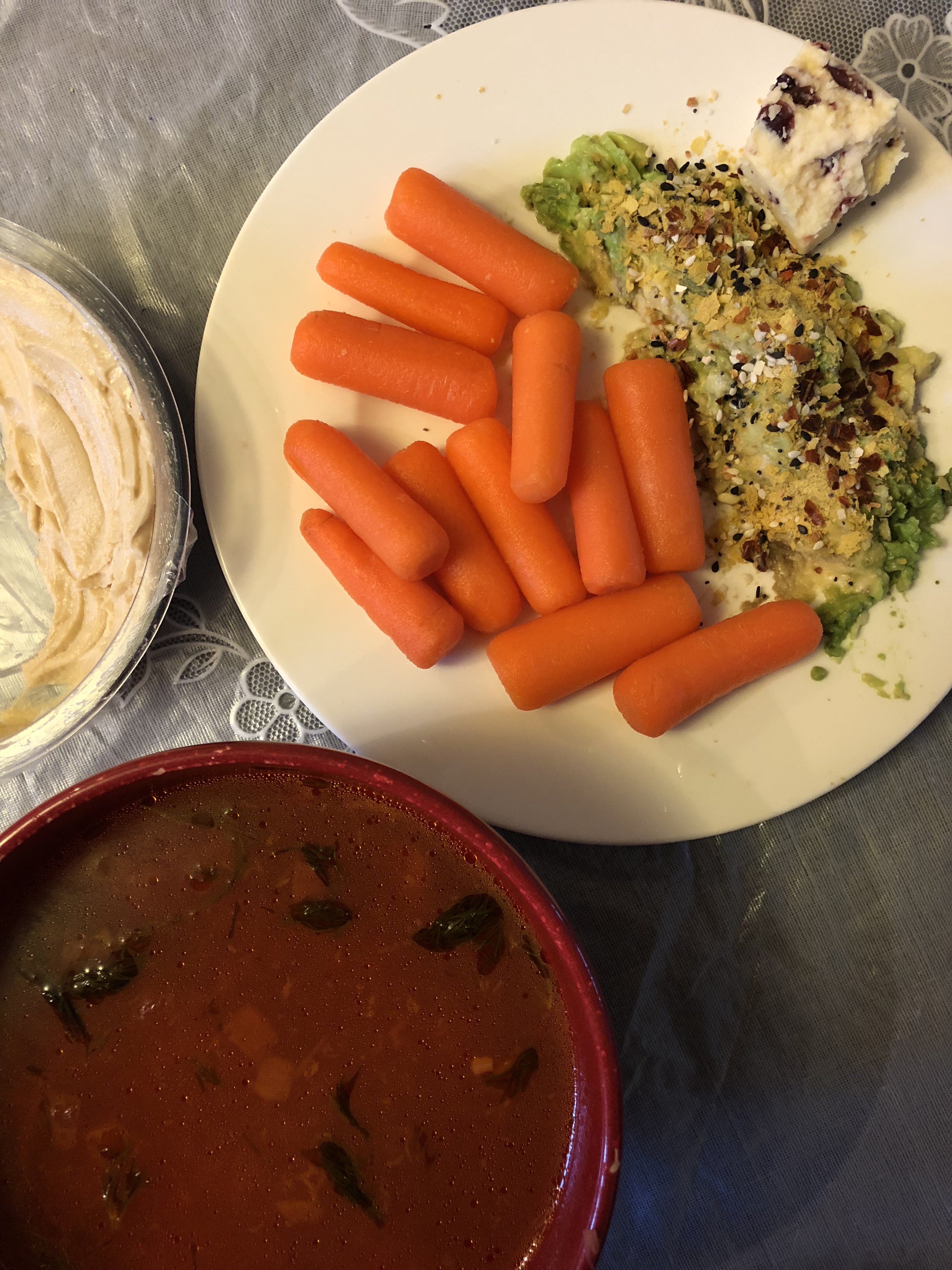 Grandma brought over some borsht, which is Russian beet soup with tomatoes and cabbage. Also the only way I ever eat beets. I had it with a piece of cranberry goat cheese and a bunch of carrots that I dipped in copious amounts of hummus. I also had 1/4 of an avocado to use up, so I mashed that up with some Everything But the Bagel seasoning, red pepper flakes, and nutritional yeast. Oh and I put nutritional yeast on the hummus, too, because that is my new obsession.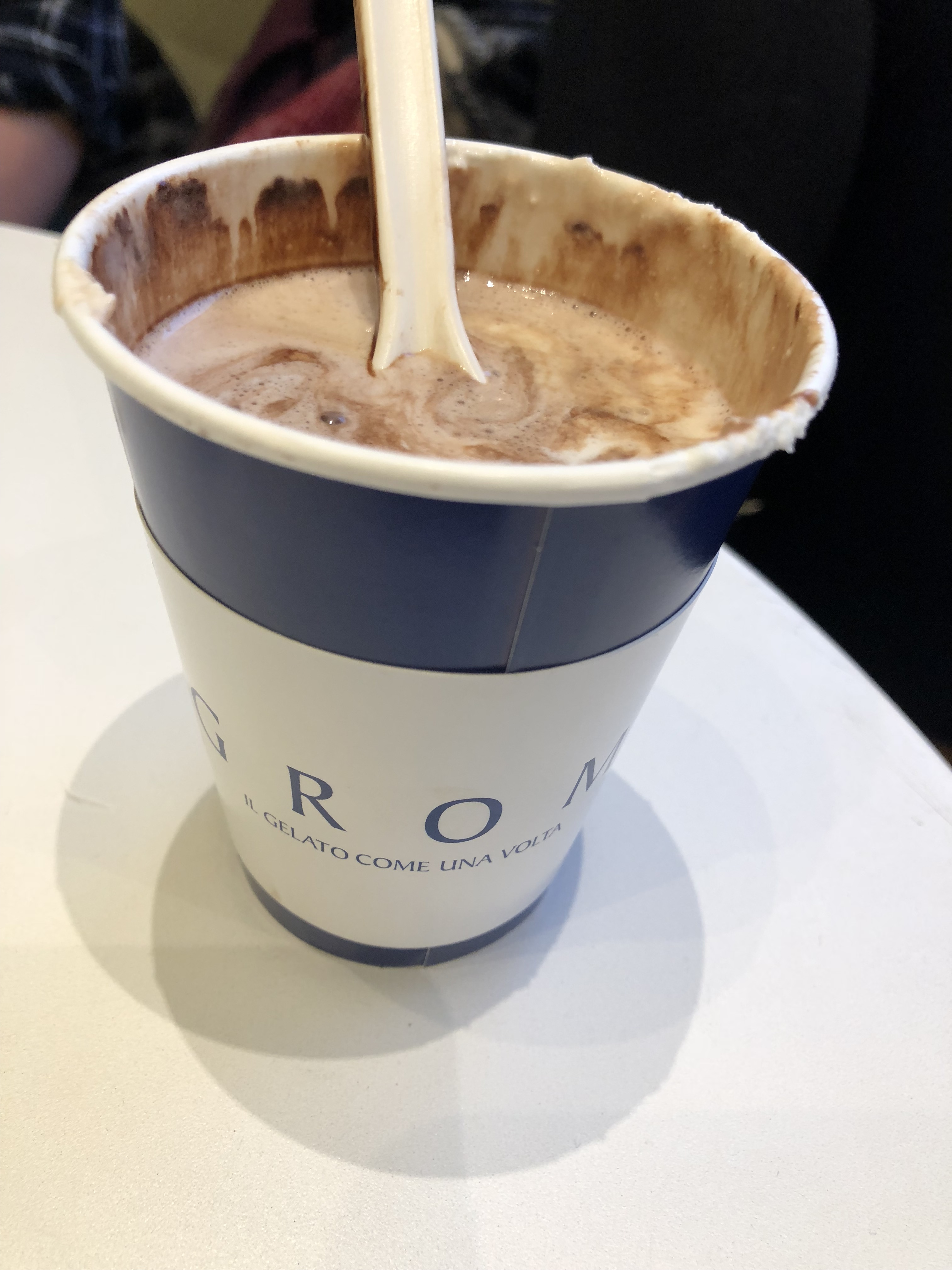 One of the three best hot chocolates in the city. Tastes like straight quality melted dark chocolate. Oh, and if you go get the whipped cream. It's homemade and seriously is the best part. The teeny small size is rich and filling enough to make you forget about food for a while, so don't be fooled.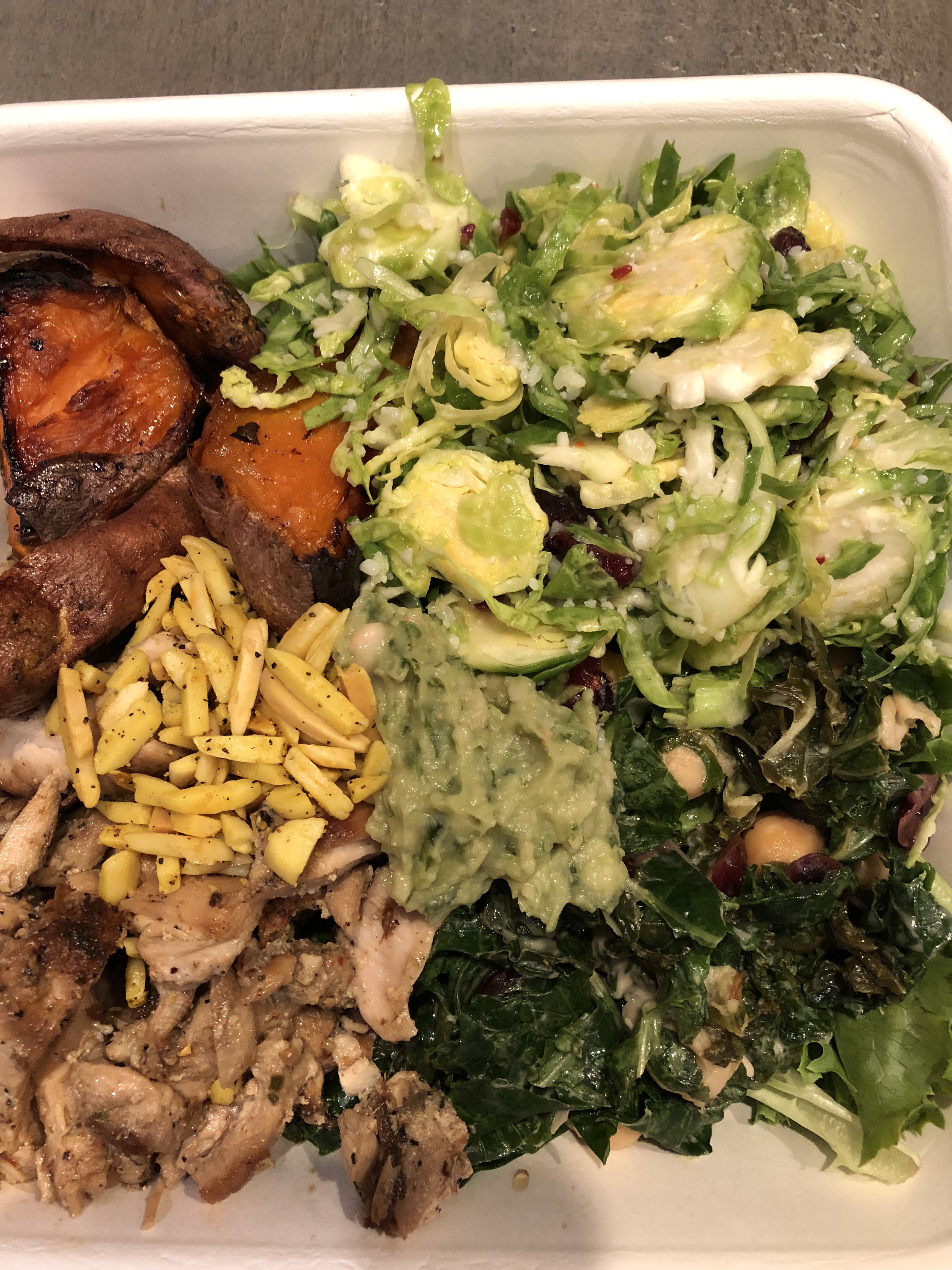 I hopped into The Little Beet right before the Broadway show, and it was so so good! I got a custom plate with chicken, sweet potatoes, avocado bean mash, shaved brussels sprouts, roasted kale, and turmeric toasted almonds. I was mmming my way through every part.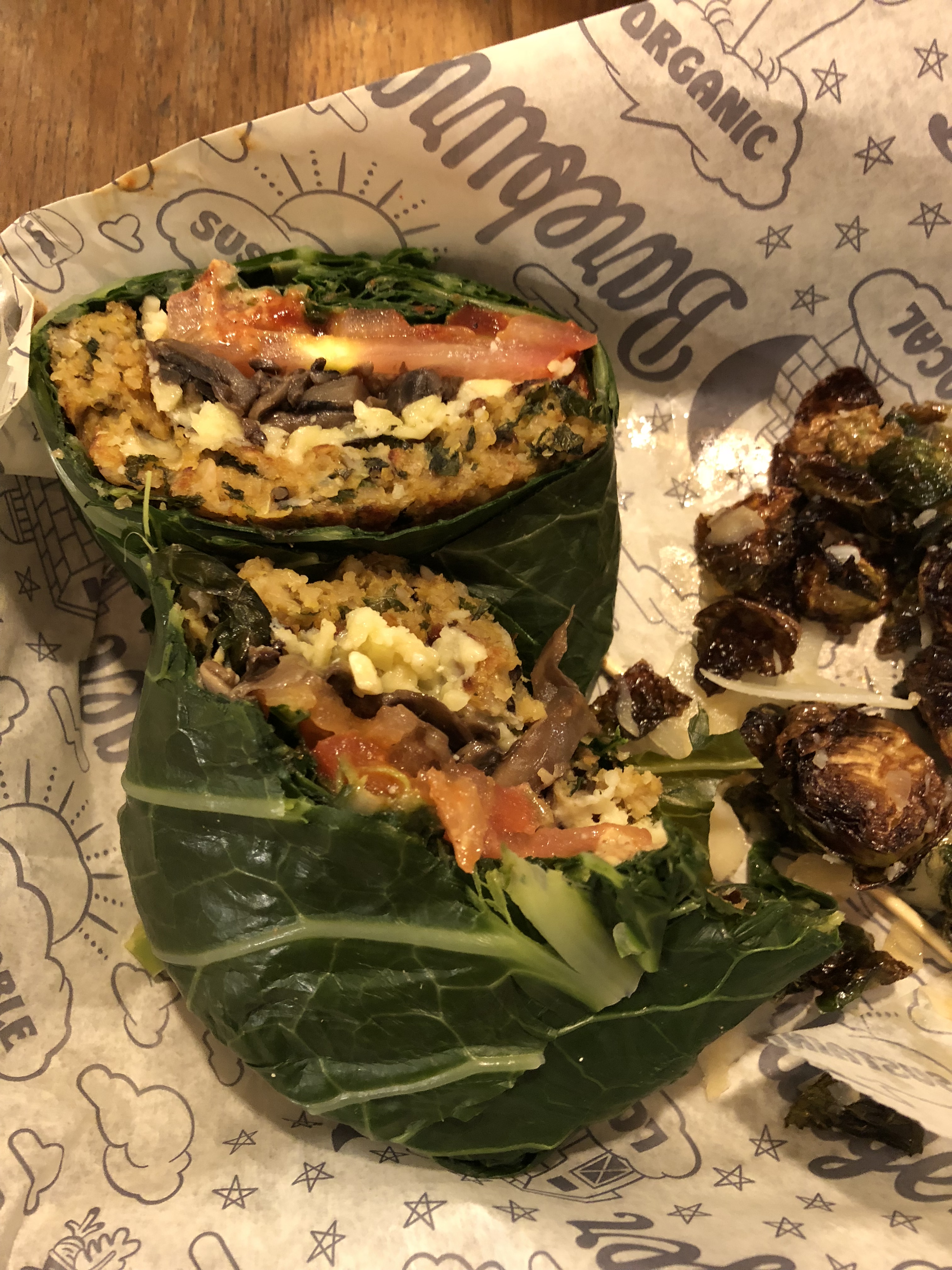 I went to Bareburger last week with my mom, and I always get the custom burger, but this time I decided to try the collard wrap. I had the sweet potato and wild rice patty, so I didn't really miss the bun, and I threw in wild mushrooms, tomatoes, cheddar cheese, mustard, and curry ginger ketchup. Plus a side of the most delicious crispy fried brussels sprouts. Soul food. 🙂
And that was that. Unpictured but also eaten were another batch of these ginger molasses cookies, my favorite zucchini bread pancakes (made the perfect breakfast for dinner), and lots of almond milk lattes and black coffees that made the cold a little more bearable.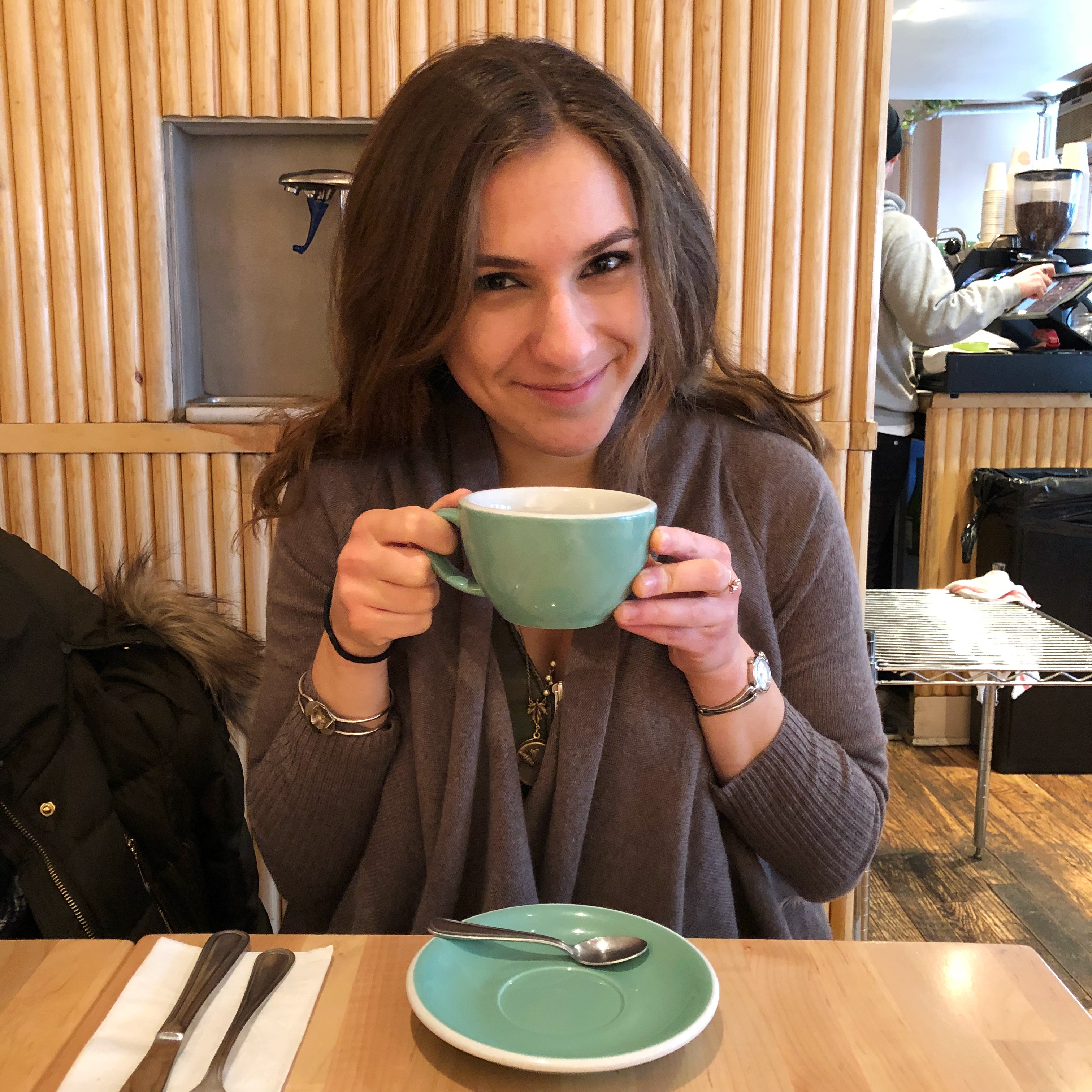 Linking up with Laura for What I Ate Wednesday
Best thing you ate last week?
Is it brutally cold where you are?
Favorite way to warm up?
Share if you liked this post!