Top of the mornin' to ya! (Unless you're reading this in the afternoon or the evening, I suppose. In that case, top of the hour!).
Let's see, major updates…
The other day, I was walking to my first class, and I was sure I was having a sleep-deprivation hallucination because a young deer pranced right by me. I literally stopped and stared after it, and the only thing that confirmed my sanity was that people around me were also looking really confused.
I know deer on campuses are not the weirdest thing, but Georgetown is not exactly in the middle of a forest. Plus, the most confusing thing was that the deer was running from the part of campus that is closer to residential housing, rather than the woody parts where it would be less odd to see one.
Anyway. It was weird, but also really funny.
In other news, I went to see Ed Sheeran perform in concert yesterday…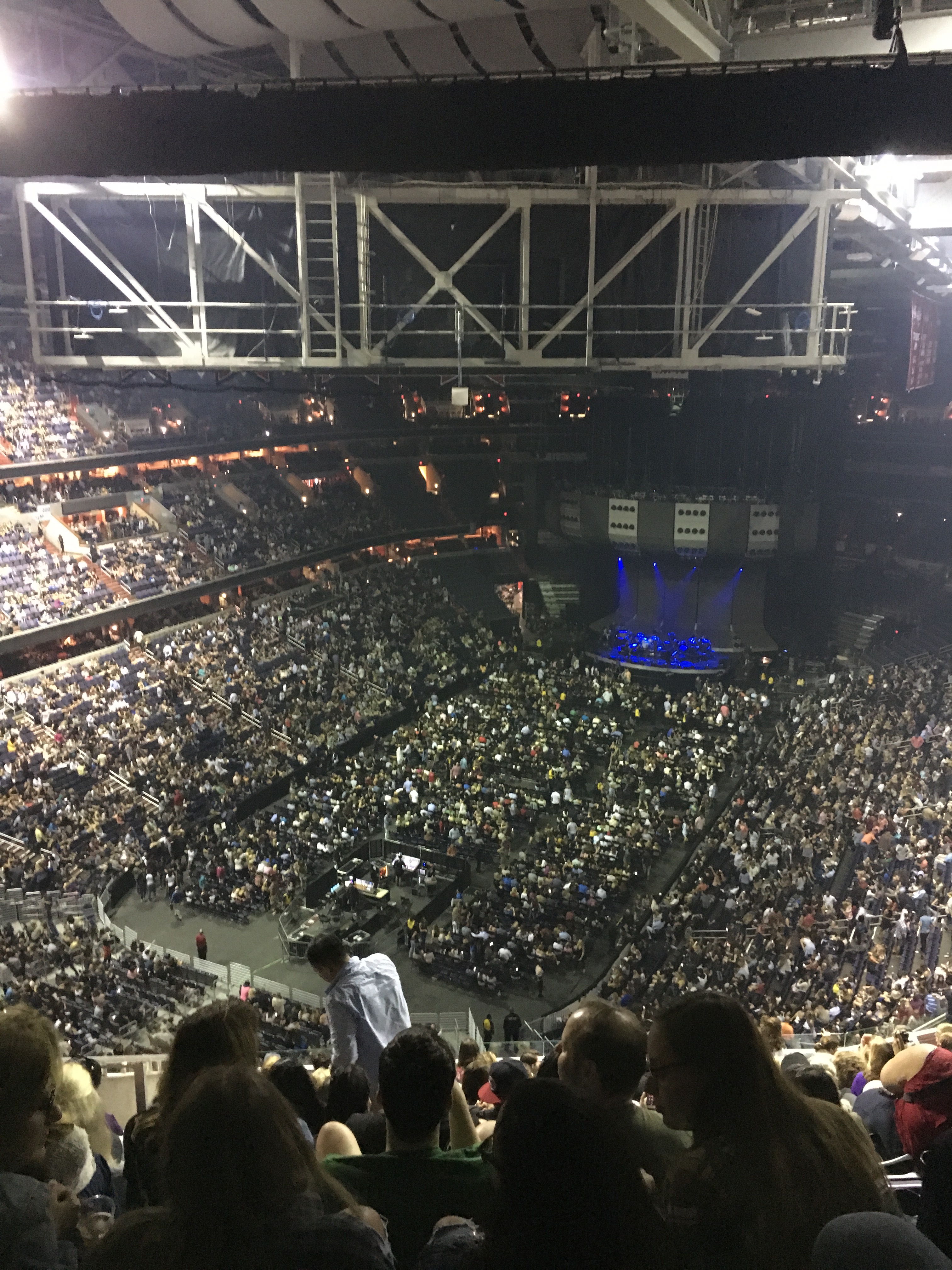 IT WAS UNREAL! Ed Sheeran is the most casual performer, while also managing to use his dynamic voice and soulful lyrics to connect with every single person in the packed stadium. He was wearing a t-shirt and jeans, looking like he just walked on stage off the street, and the entire time, the enraptured crowd was going absolutely WILD for him.
Definitely an unforgettable experience!
---
Anyway let's see what I ate on Monday, shall we?
For breakfast, I made an old classic. This was one of my favorite make-ahead easy breakfasts to make freshman year, but I hadn't eaten it since leaving for summer break.
It's basically a cross between a cookie and chocolate overnight oats. Oh and there's peanut (or almond) butter, so obviously it rocks.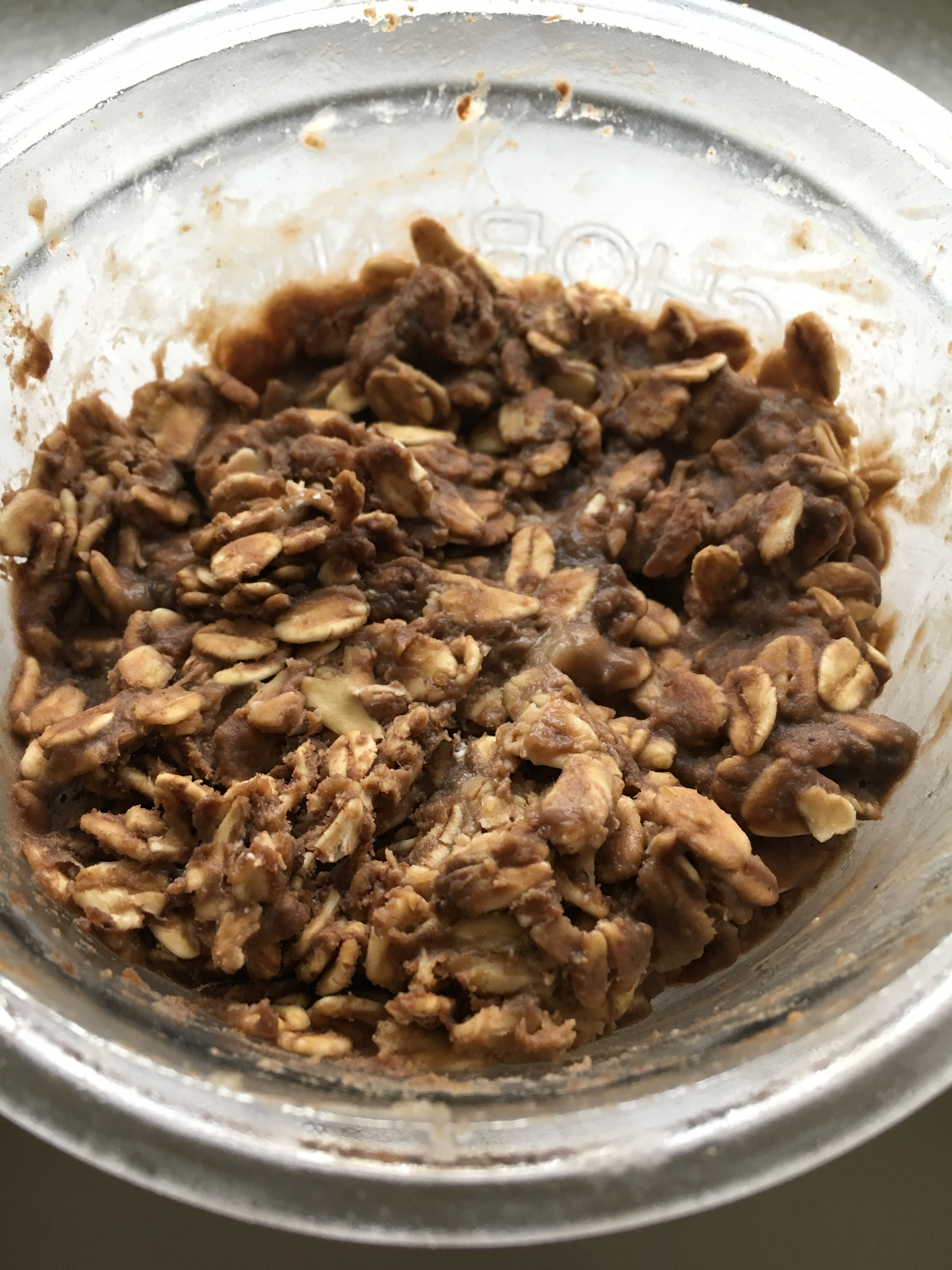 This usually holds me over for a while, but today I was hungry after about two and a half hours, so I pulled out an RX bar in my Stats class and tried to eat it as inconspicuously as possible.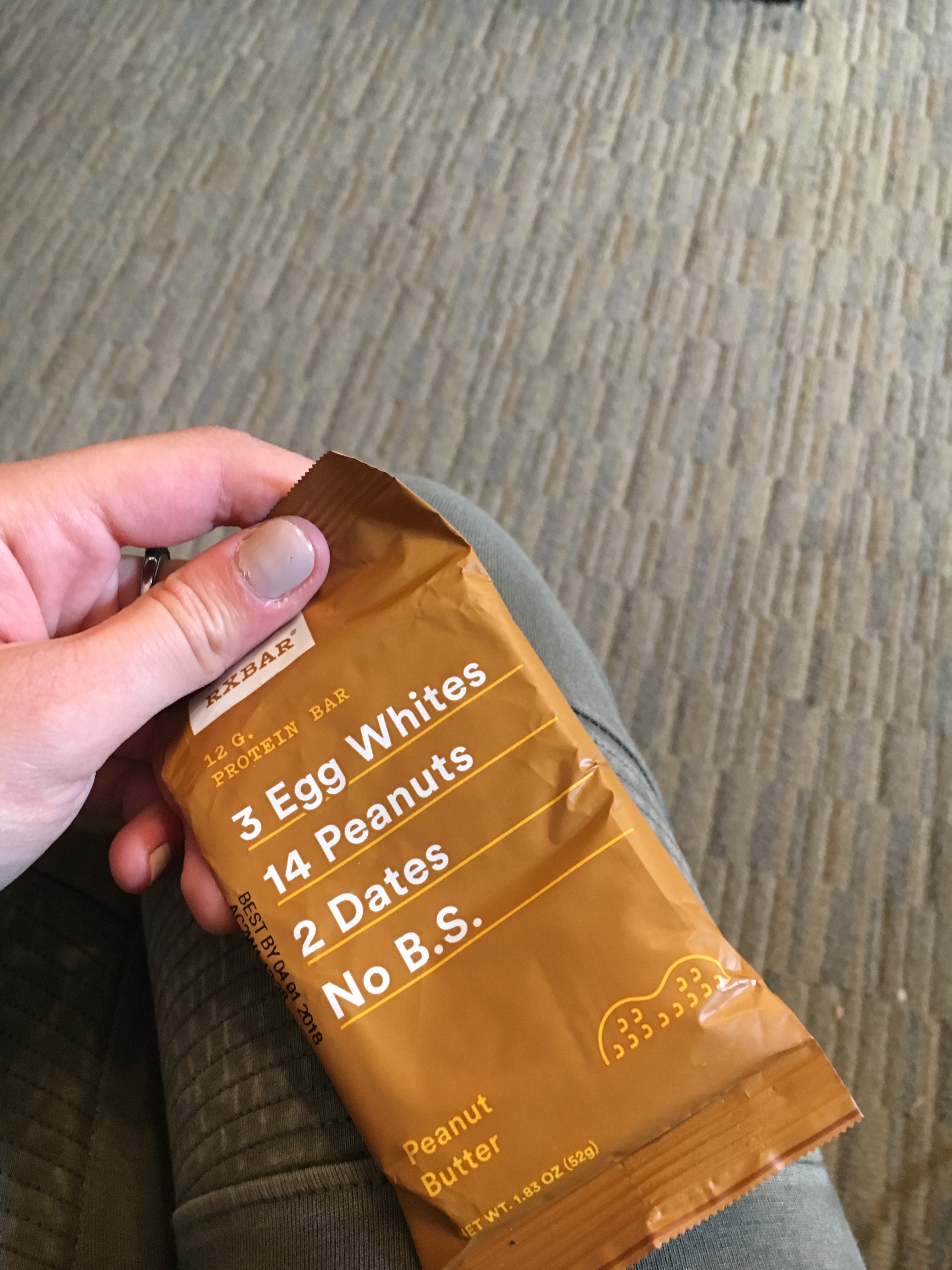 After class, I ran to the gym and pounded out a nice sweaty HIIT and arm workout, which felt incredible after my week-long break. And then I had like 20 minutes to shower and get myself looking like a functional member of society and also get food.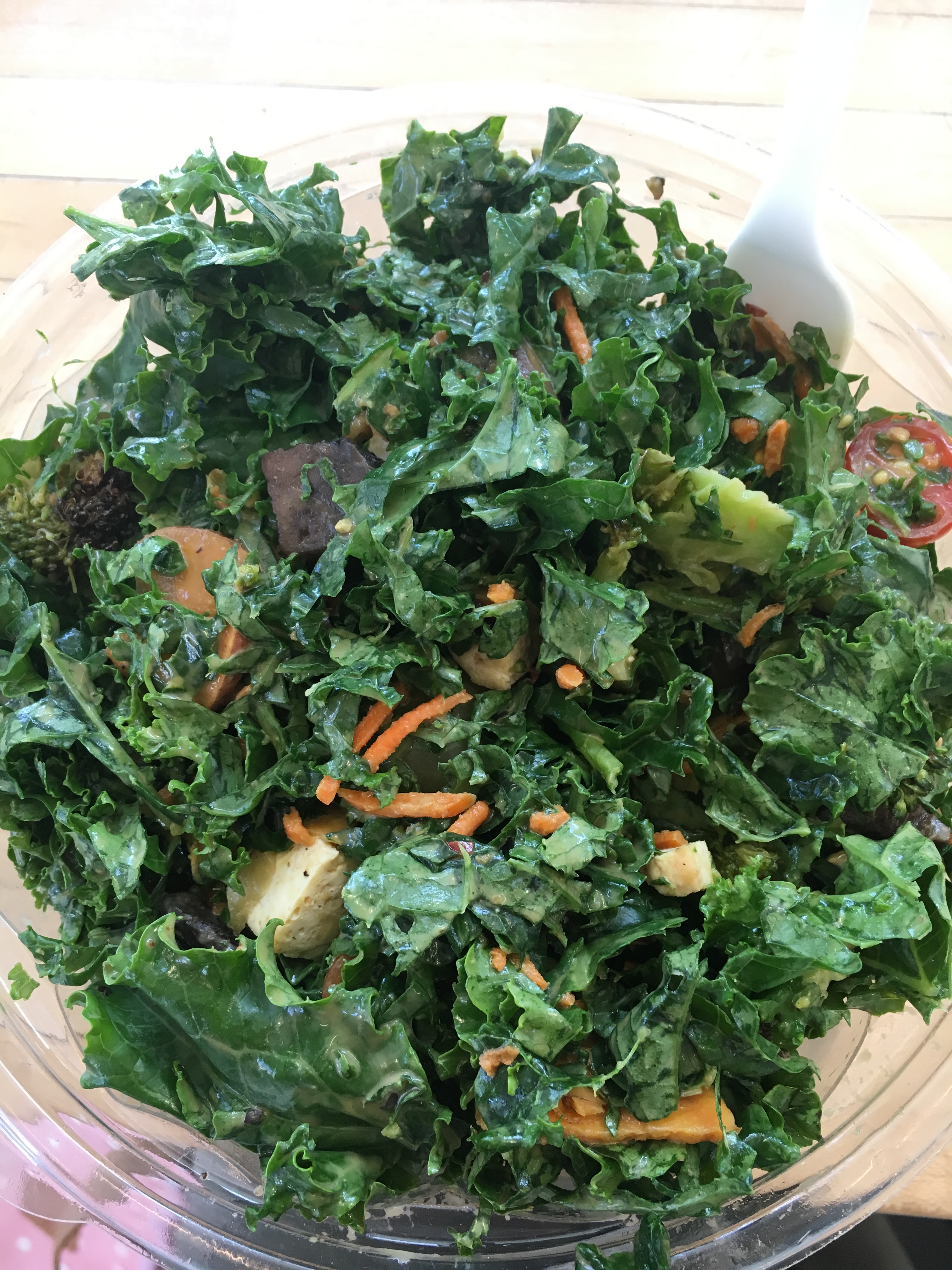 I ended up going to a salad joint on campus, and I got a salad with tomatoes, cucumber, sweet potato, avocado, chickpeas, and a basil vinaigrette. The salad in the picture above is actually last week's Sweetgreen, but it looked similar enough :p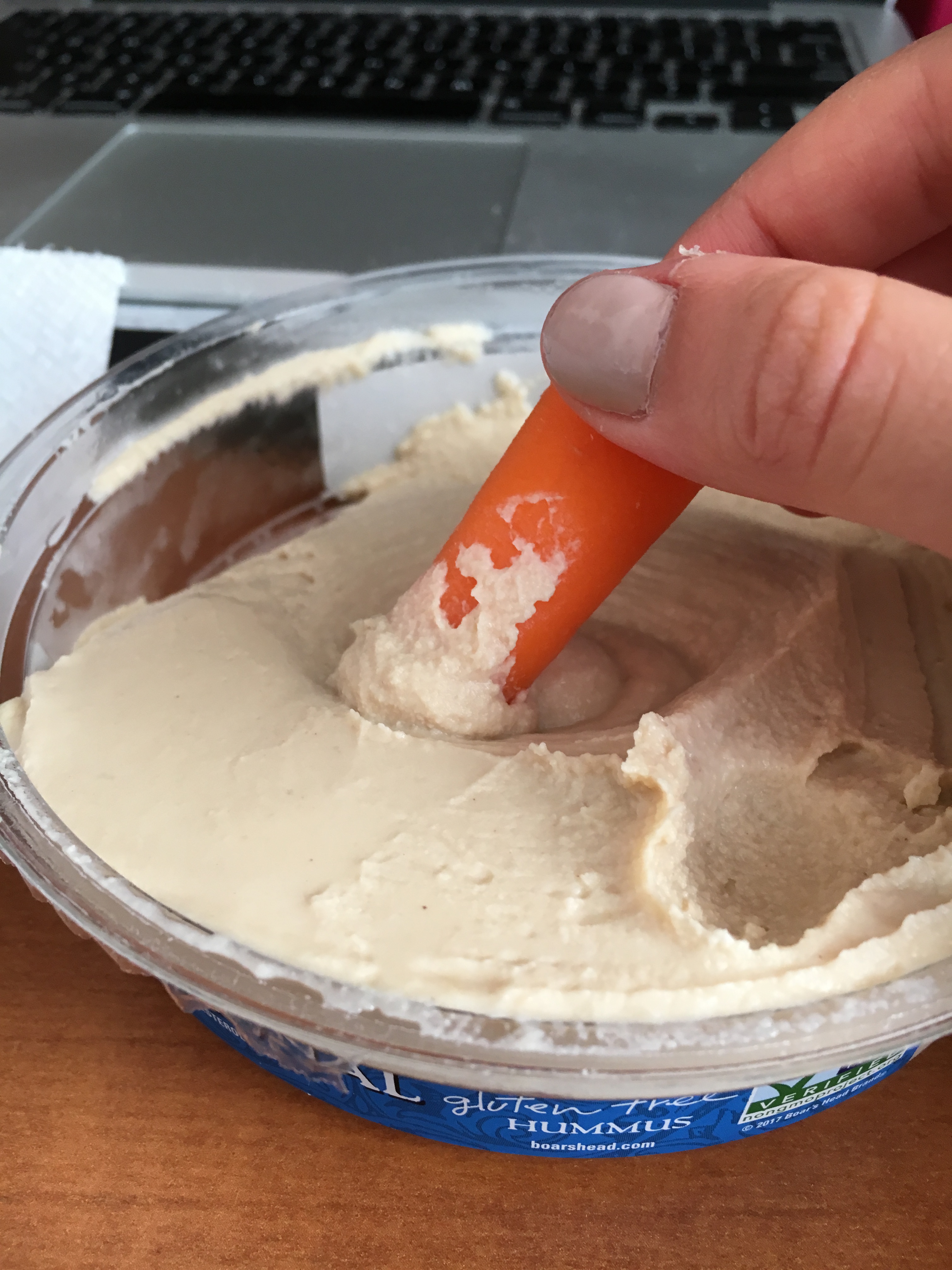 After work, I was starving, and there was still an hour and a half until dinner, so I enjoyed some carrots and plantain chips with my favorite Trader Joe's hummus.
Pro tip: get these plantain chips from Trader Joe's and dip them in hummus! Trust me, you'll thank me later.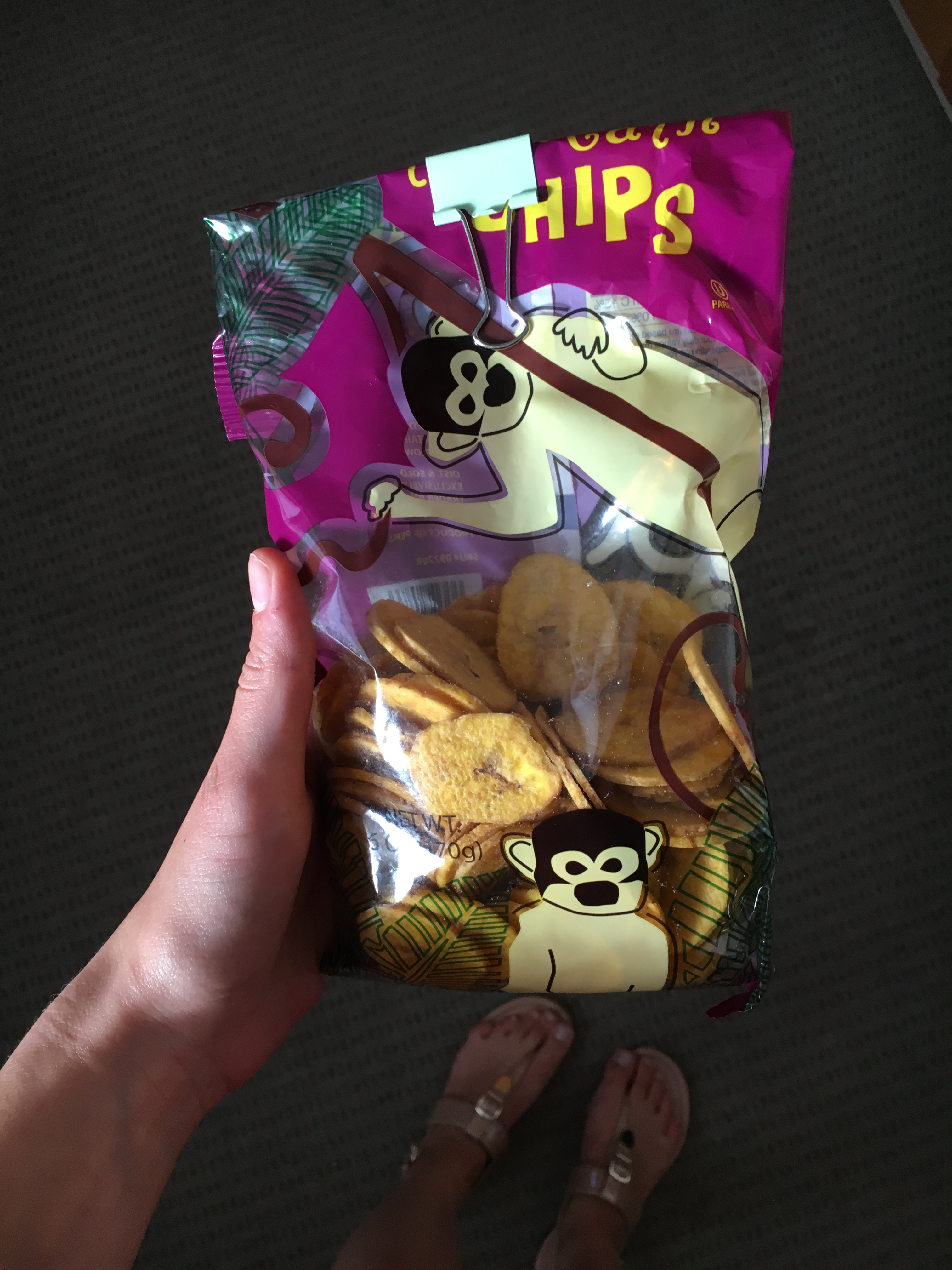 I forgot to snap a picture of dinner, but it was basically just grilled salmon, roasted asparagus, and sautéed cabbage. Actually a pretty decent meal for my dining hall!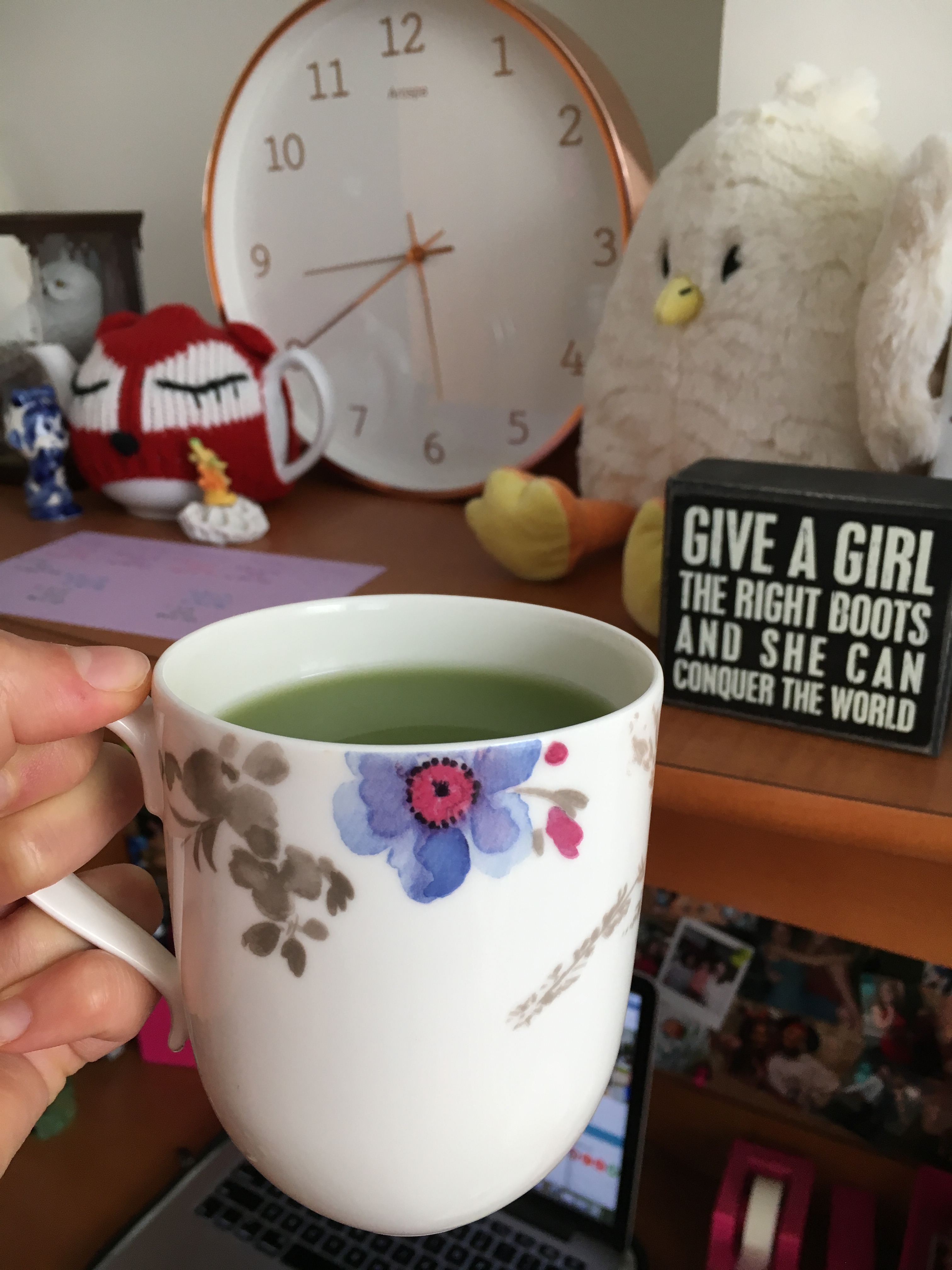 I'm a freak who craves matcha on the daily, so I whisked up a nice cuppa with almond milk.
Do you guys like my desk decorations? 🙂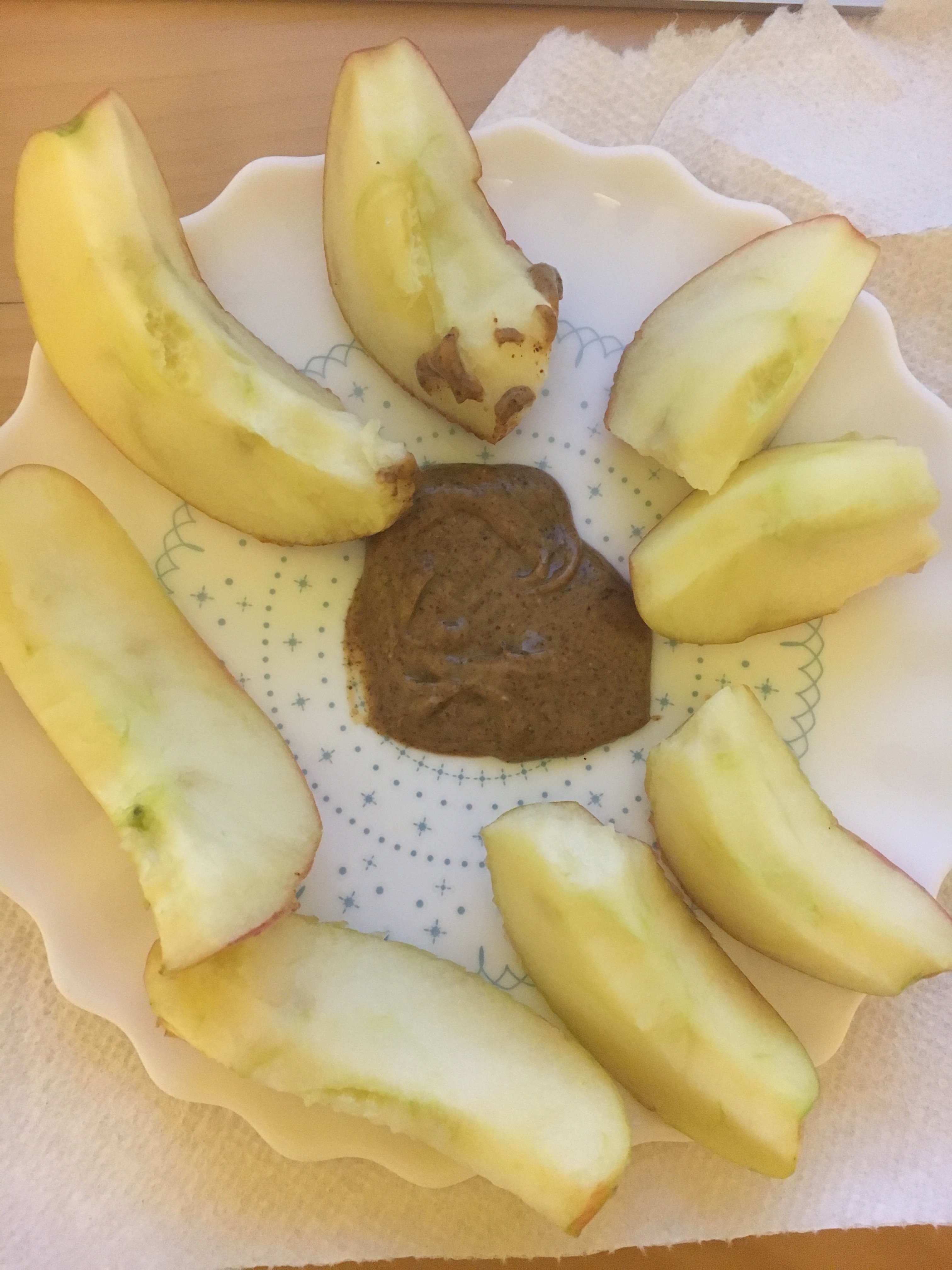 That dinner held me over for a surprisingly long time, until the hunger monster hit again, so I had an apple with almond butter.
Followed closely by copious amounts of carrots and plantain chips with hummus. Can't get enough of that snack lately.
I'm actually really happy with how many veggies I got in on this day because my eats last week were pretty lacking in colors and vitamins, and let me tell you, the difference in how I feel when I don't eat too many veggies versus when I do is pretty dramatic.
Wishing you some good eats today!
Best thing you ate recently?
Ever tried plantain chips with hummus?
Do you notice a difference in how you feel when you increase your veggie consumption?
Linking up with Laura for What I Ate Wednesday
Share if you liked this post!