Hello hello! By the time you're reading this, I'm going to be back in my lovely New York, reveling in the ease and comfort of break. LOL JOKES, I have to write a paper and do work for all of my classes. No rest for the wicked. 😉
Today I'm going to be doing something a little different.  I'll be showing you my eats from last Thursday, but I'm gonna weave in a topic that I'll be talking about in between the pictures of food. Let me know if you like this format!
Today we're talking about good vibes. Let's dive in!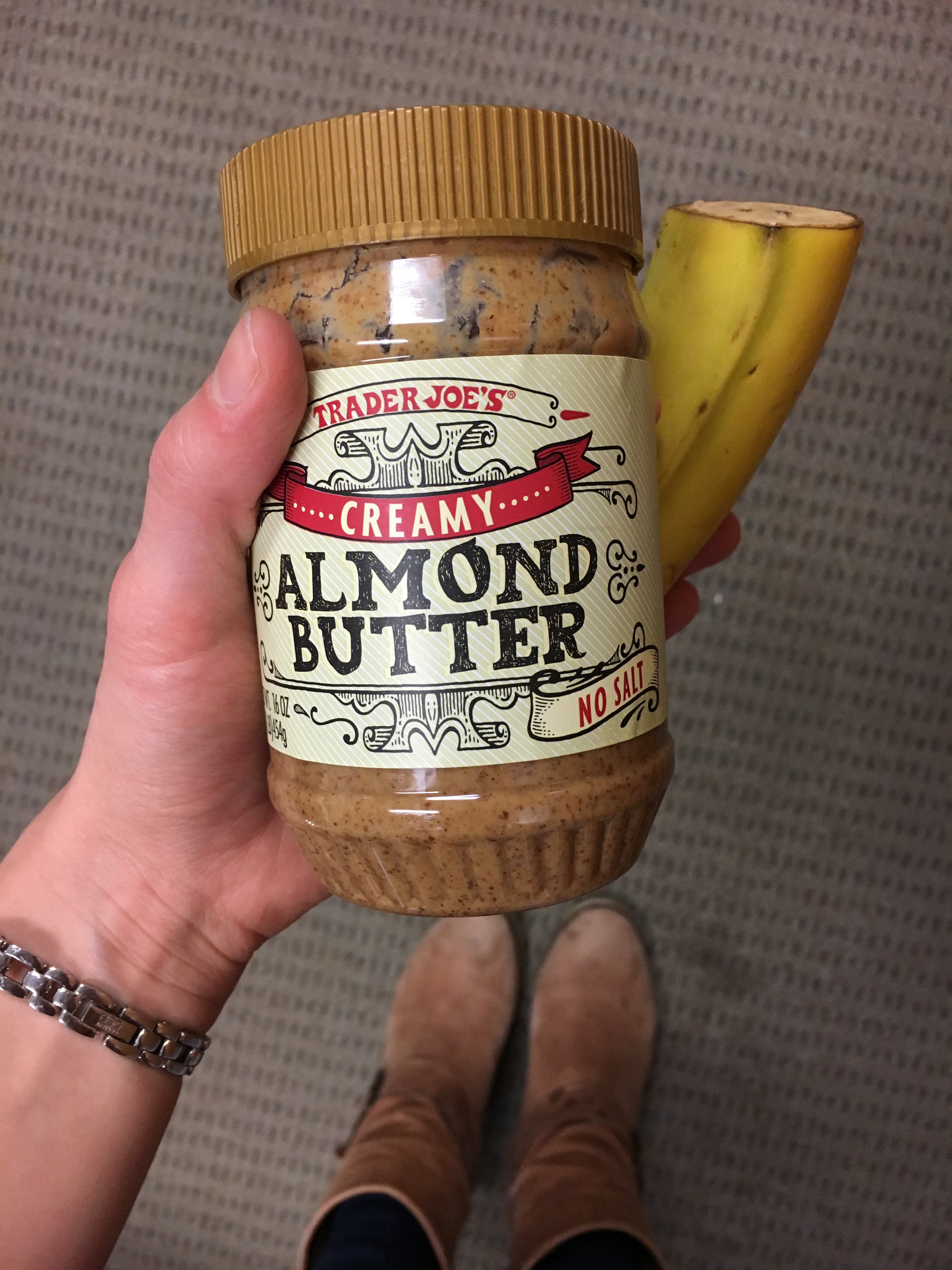 Half a banana with a bit of almond butter + a handful of Purely Elizabeth pumpkin granola eaten before class as a light pre-breakfast.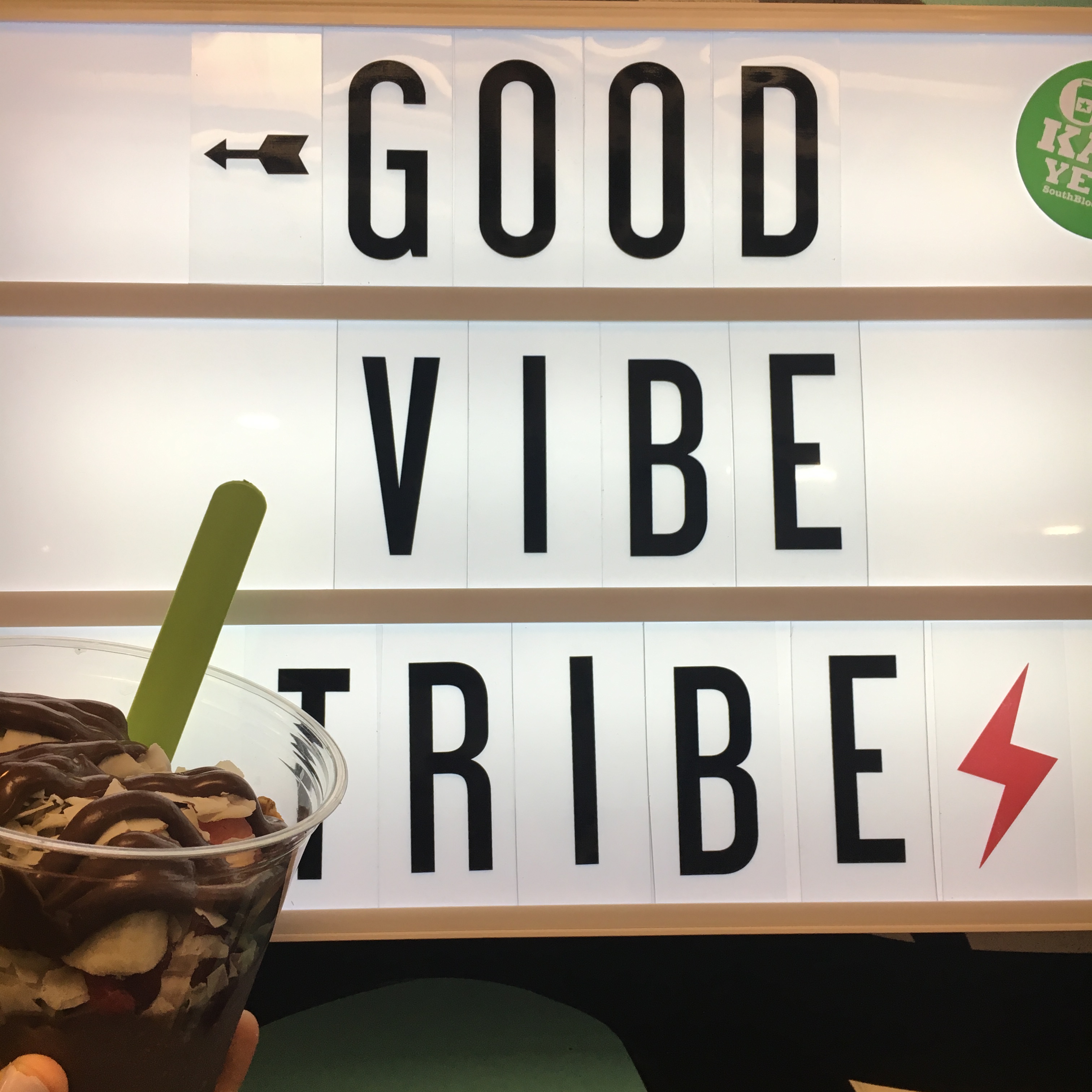 Nutella Bowl from South Block + iced almond milk latte for brunch with Georgetown Bestie, whom I missed after not hanging out one on one for a while.
Ah, the picture that inspired this post. Yes, creativity truly can come from the weirdest places.
So good vibes. Good vibe tribes. What is this crunchy granola ish? Let's talk about it.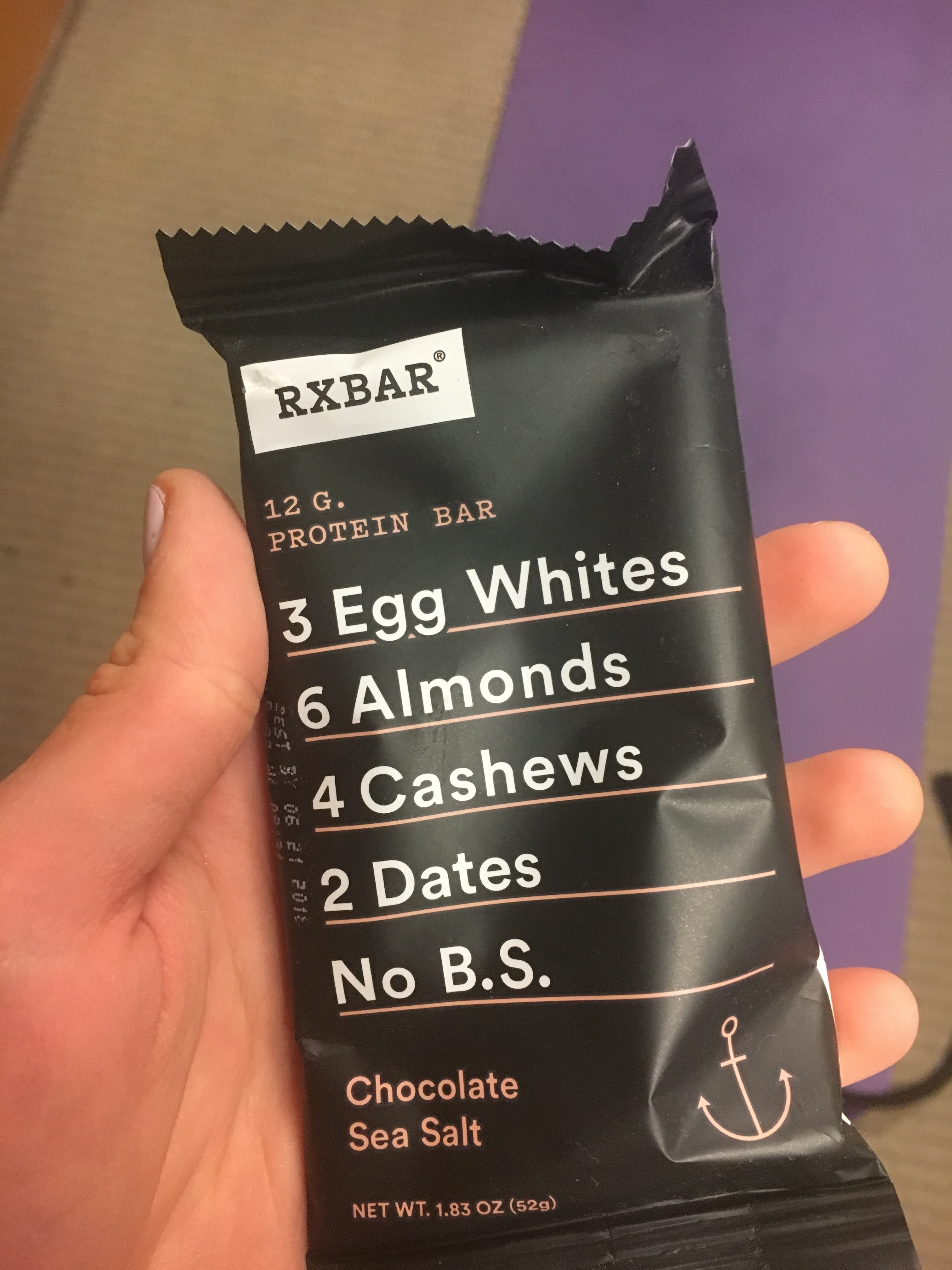 RX bar eaten between classes
To me, good vibes is synonymous with positivity, optimism, and love. It's treating yourself and others with kindness and compassion.
It's not comparing yourself to others, or envying others for things you don't have, or wishing you were someone else.
It's accepting where you are today, and trying your best to find joy in the simple things.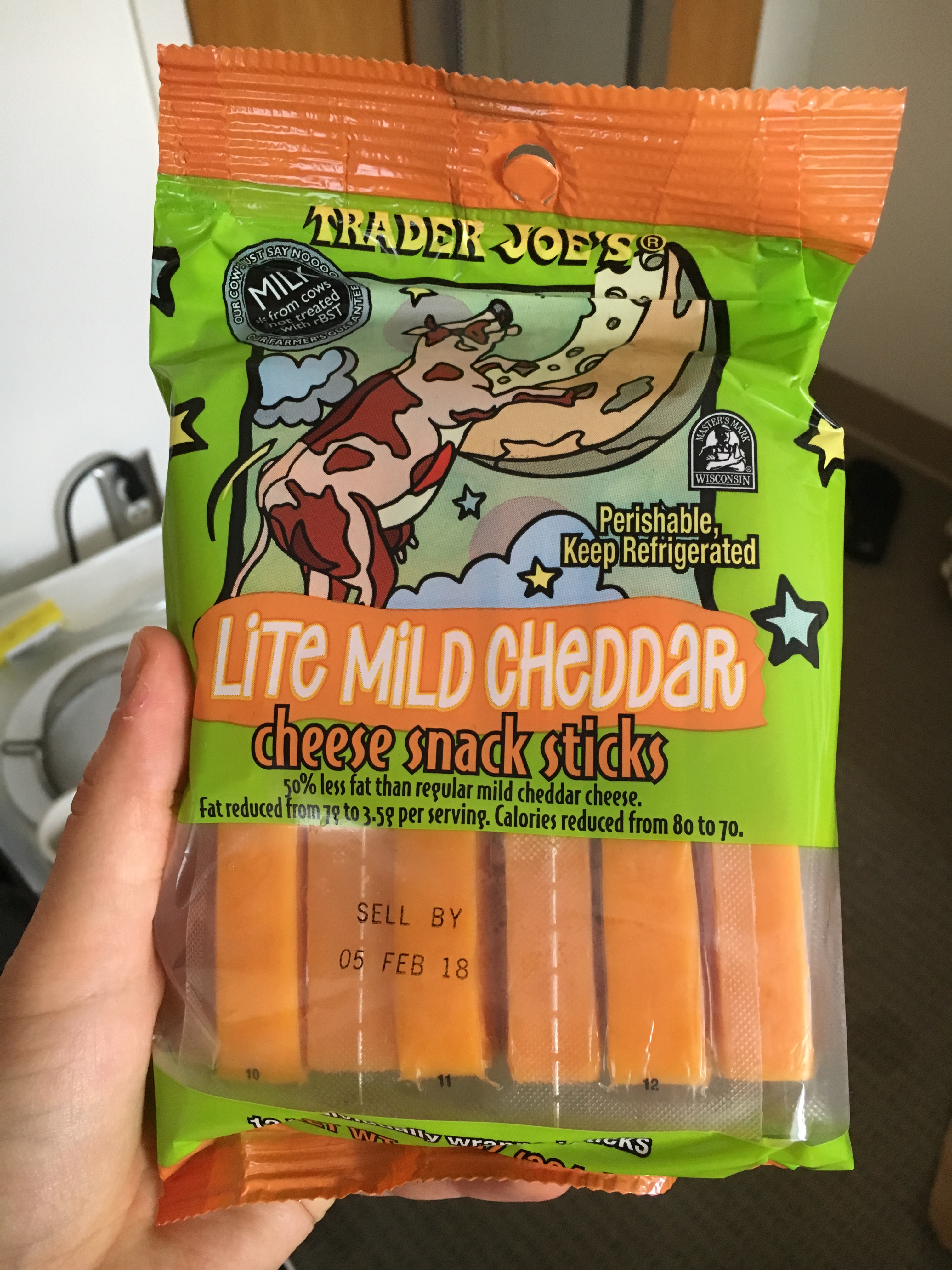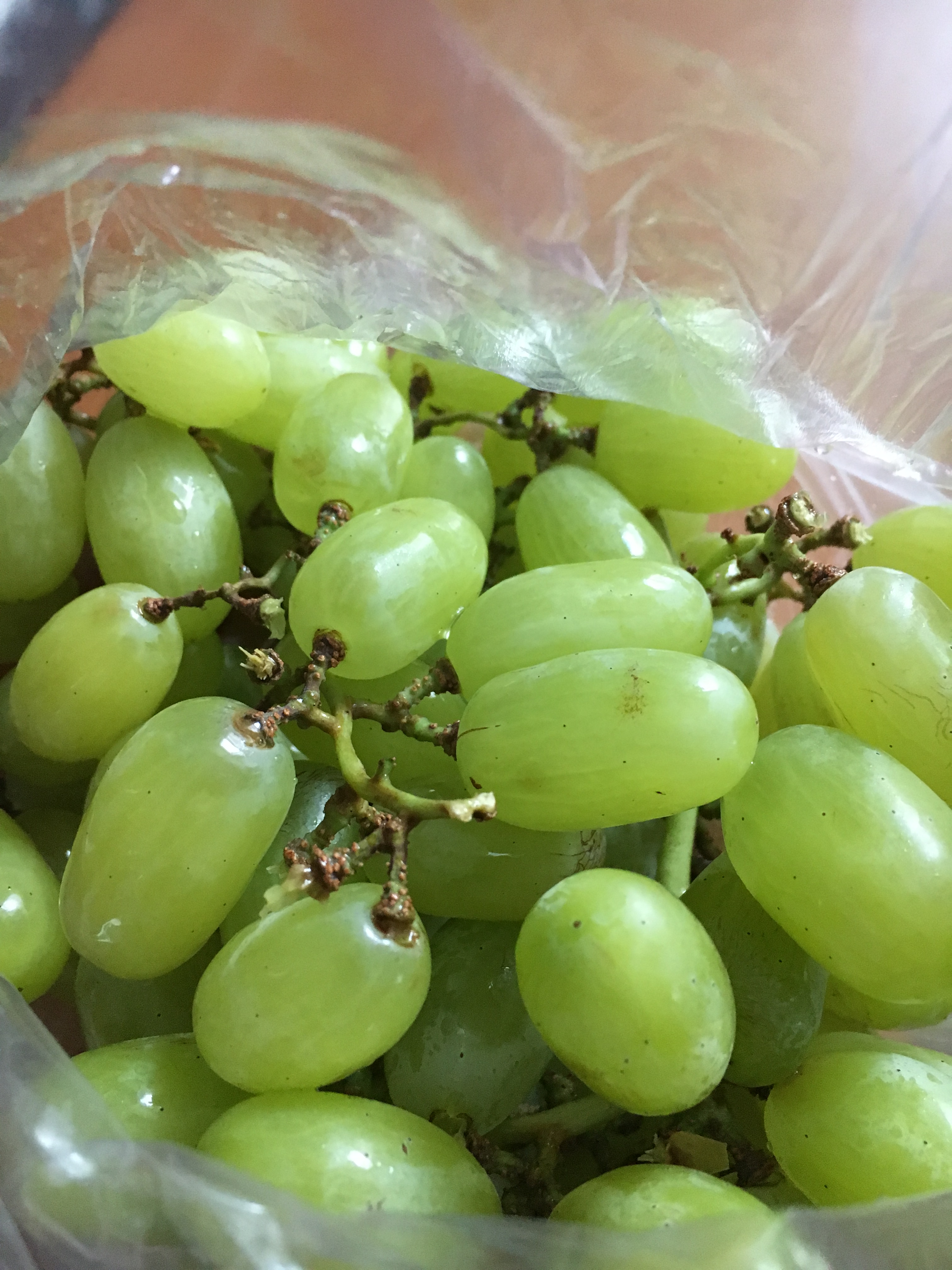 Grapes and two cheddar cheese sticks eaten at work
I cultivate good vibes by being grateful. There is always something to be thankful for. Family, friendships, your dog, good food, a roof over your head, your health. Heck, COFFEE!
The world is so full of tiny miracles that are all apparent if you just look hard enough. When the going gets tough, and when all you want to do is wallow in the negativity, do it. But don't spend too long wallowing because you might just miss the next great thing heading your way.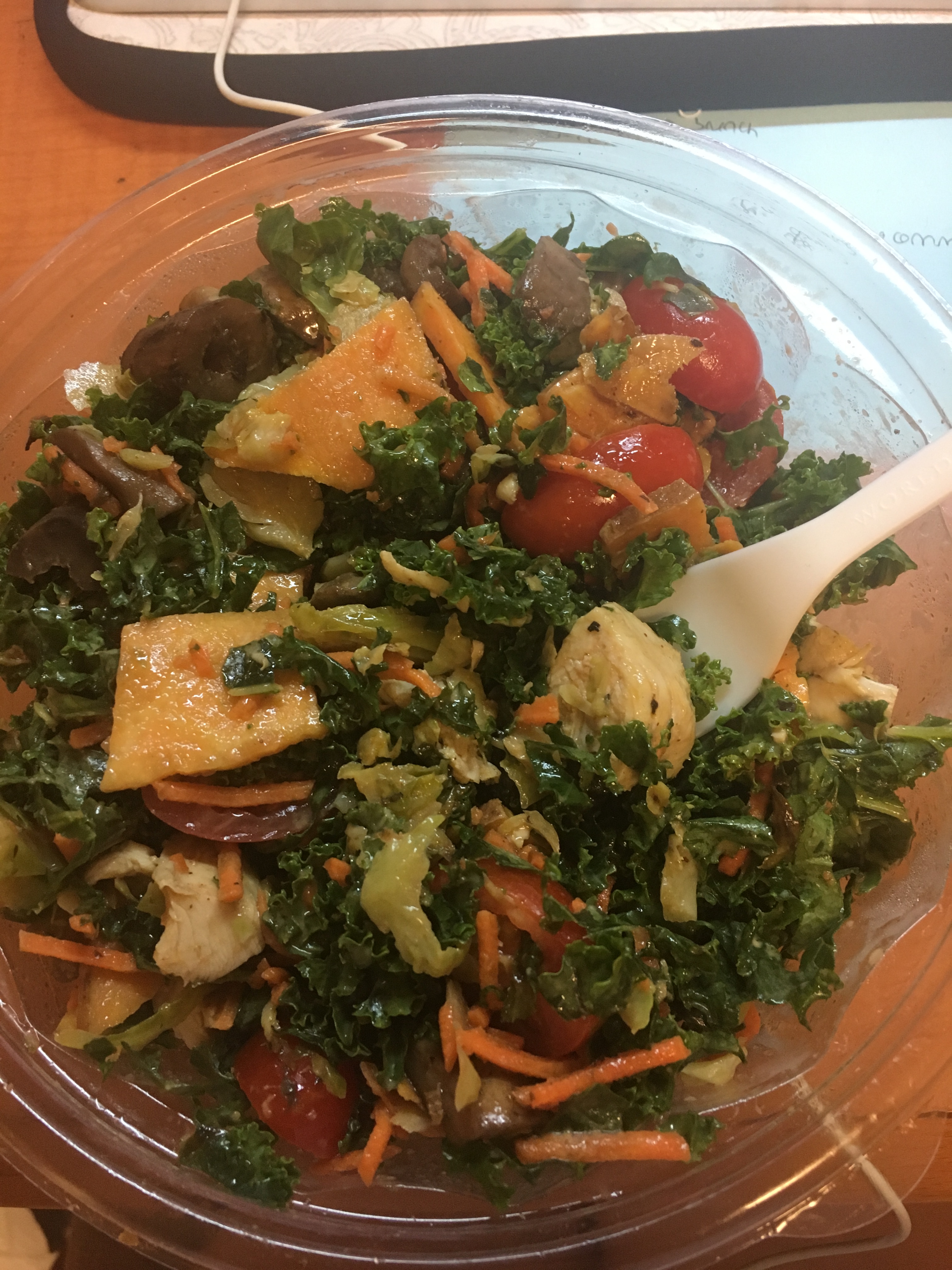 My usual Sweetgreen salad, which had mixed greens, tomatoes, carrots, sweet potatoes, chicken, and portabella mushrooms. I bought this earlier in the day to have a nice veggie-filled dinner.
And finally, it's much easier to have good vibes if you have a good vibe tribe. And you attract that tribe with good vibes. It's a circular, chicken or the egg type deal. The circle of life.
What I mean by a good vibe tribe is having people around you who lift you up, who celebrate your every success, but also love and support you through every failure.
These are the people who make you feel like you when you're with them; you're so comfortable around them that you never have to be anyone else.
These people give the coziest hugs when you need them most. They ask you how you're really doing when you're trying your best to hold it together. They love the quirky annoying things about you because they are what make you you.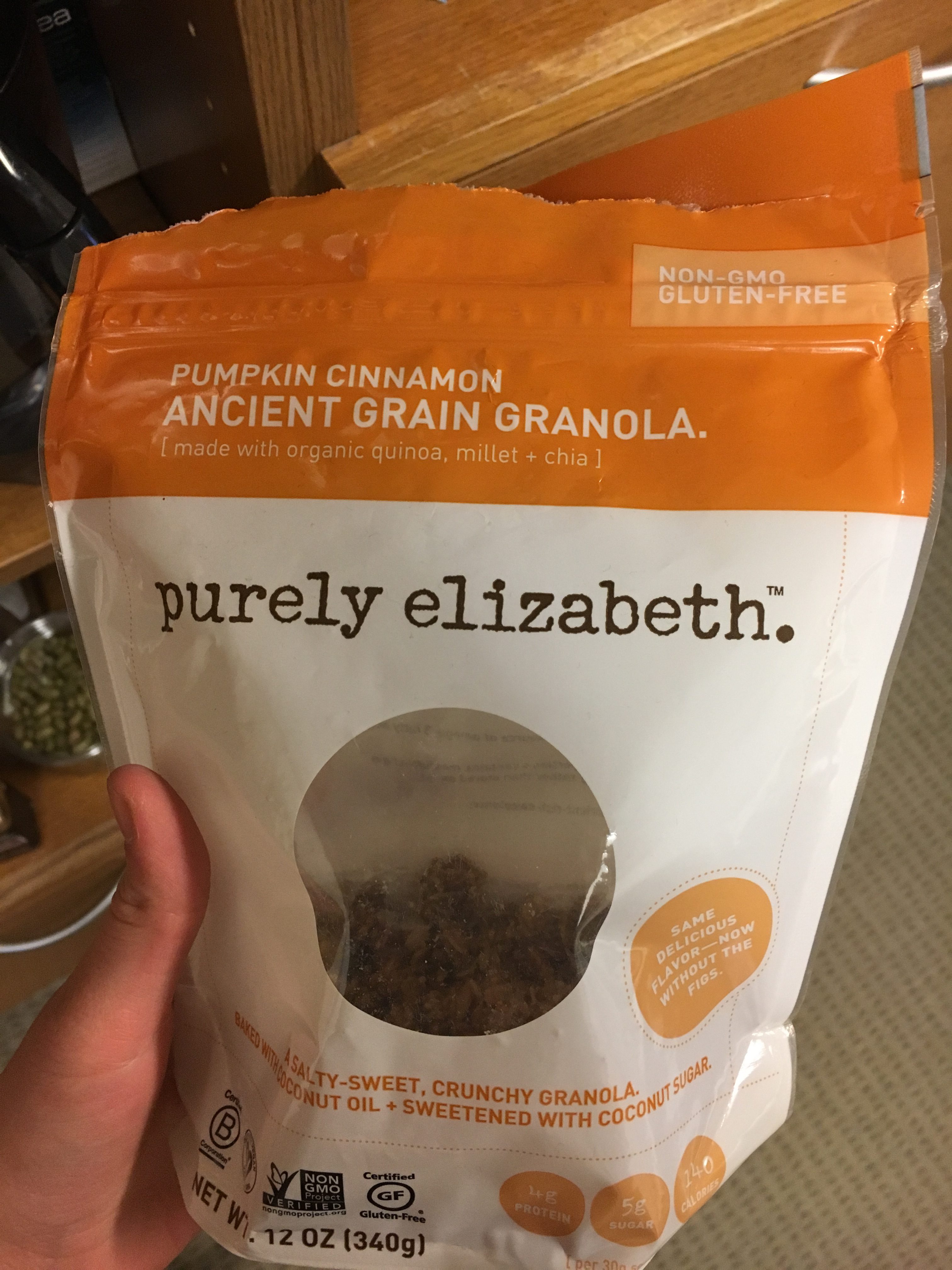 A couple handfuls of the best granola before bed
Please don't ever settle for anything else than a good vibes tribe. If you have people in your life who make you feel less than, who tear you down, who don't believe in you, or who just make you feel uncomfortable and reserved, say hasta la vista and go on your merry way.
You don't need that kind of negativity in your life because you are a badass boss who deserves to be treated as such.
Love you all, and hope your Thanksgiving is full of good vibes, great company, delicious food, and all the cozy sweaters. <3
What does "good vibes" and "good vibes tribe" mean to you?
What are you thankful for this Thanksgiving?
Linking up with Laura for What I Ate Wednesday!
Share if you liked this post!