Hi lovelies!!!
How the heck are ya? I'm currently absolutely SWAMPED in work, mostly things that are actually due next week that I'm trying to get a head start this week because I want to take a little trip this weekend (which I shall tell you about in due time!)
So yesterday was Halloween! Did you guys dress up? Do y'all like Halloween? I personally LOVE the holiday 'cause I love dressing up and just the whole concept of being someone else (I really adopt whatever persona I'm dressing up as hehe), but honestly, by the time Halloweekend was over and done with this past weekend, I was sort of done with Halloween, and it felt like it had already passed ages ago. Like, bring on the Thanksgiving!
I dressed up as Catwoman…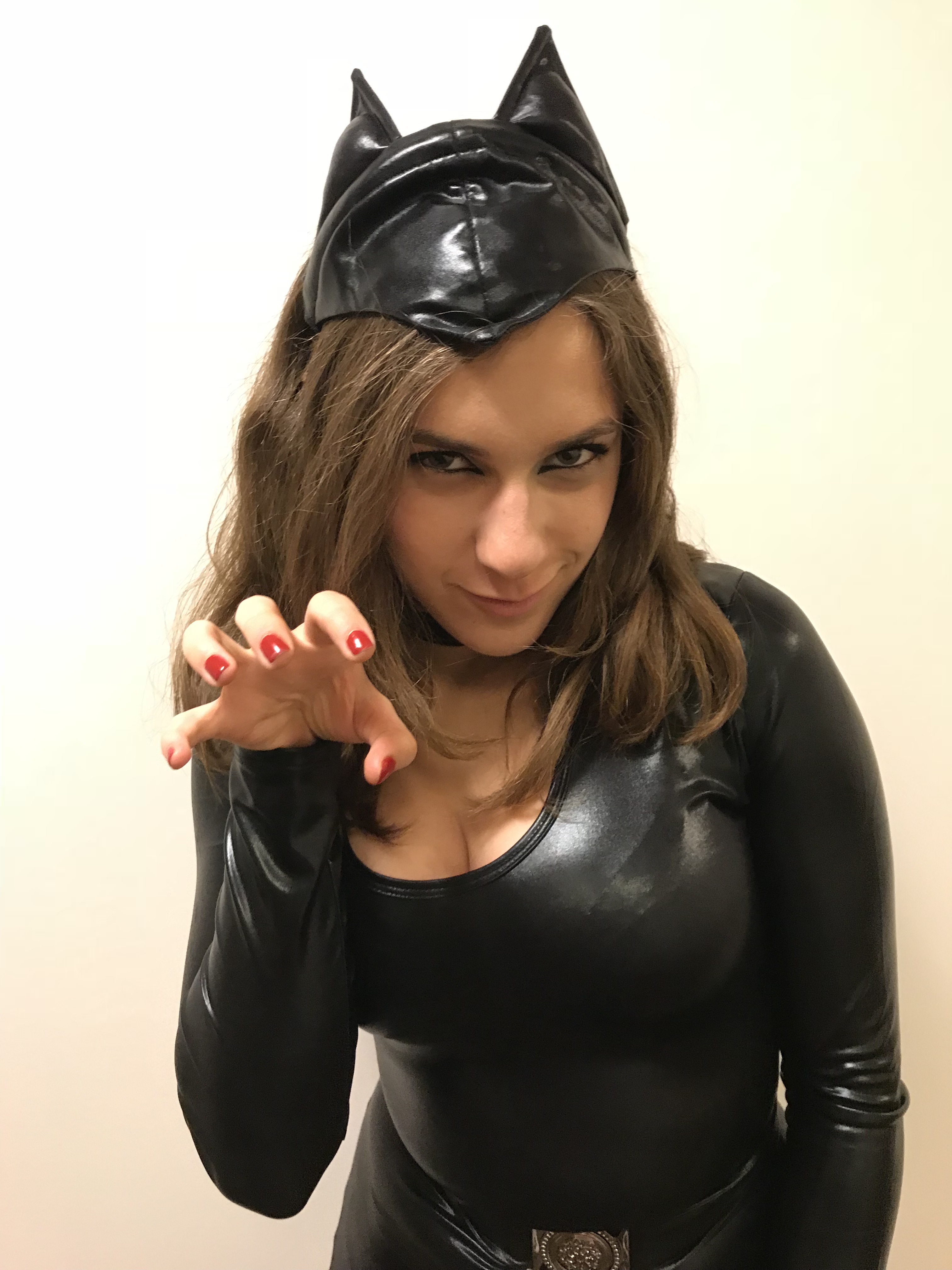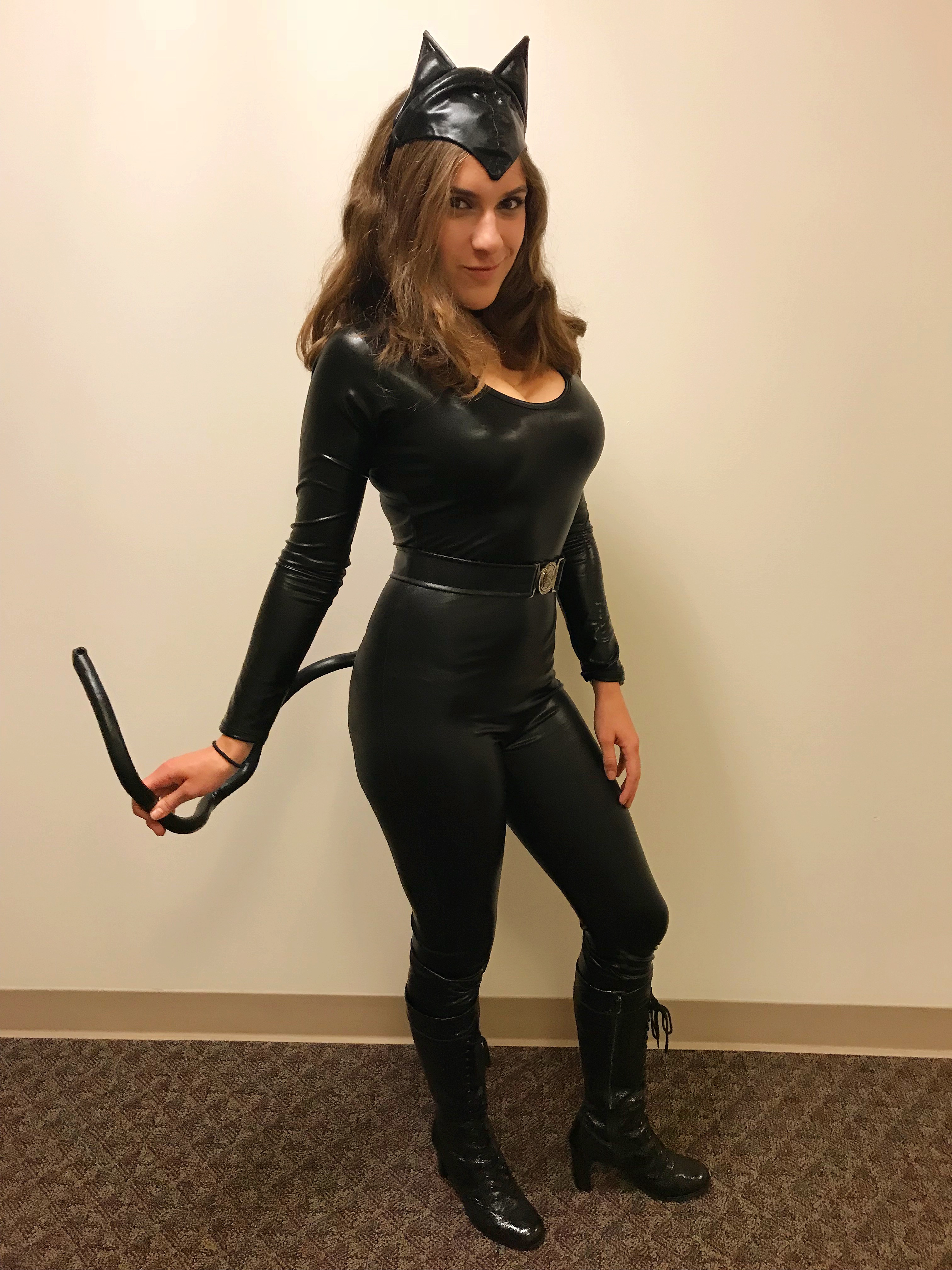 I loved the costume, and yes, it's totally extra but you all know the Mean Girls quote. 😉
Anyway, without further ado, allow me to walk you through my eats during my very busy day yesterday.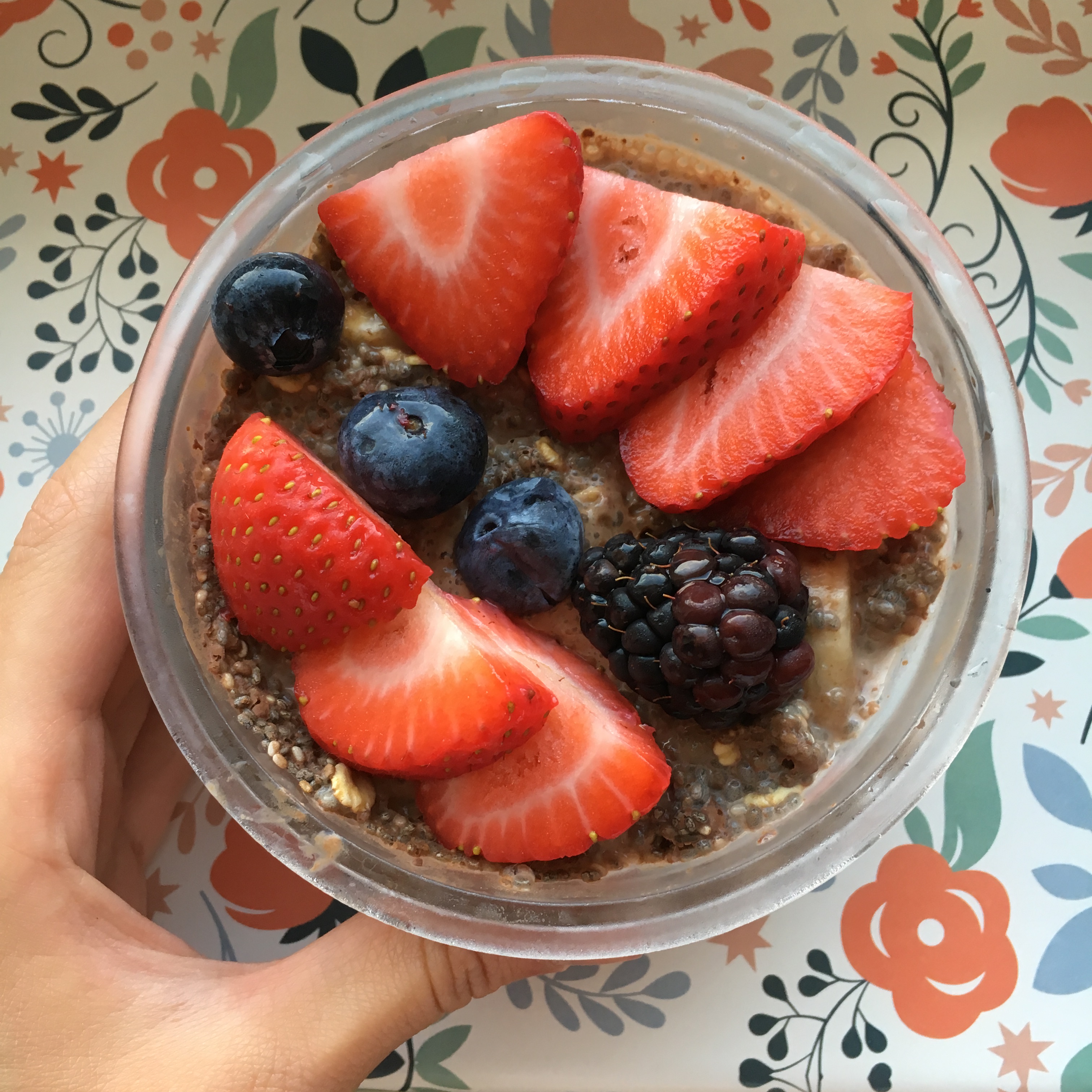 For breakfast, I had my oat chia pudding (recipe here) that I had prepped the night before.
Then I had class until 10:45, and then from 11 to 12 I had a meeting. Between that and my next class at 12:30, I had just enough time to gobble down some carrots with roasted red pepper hummus and some (unpictured) pineapple.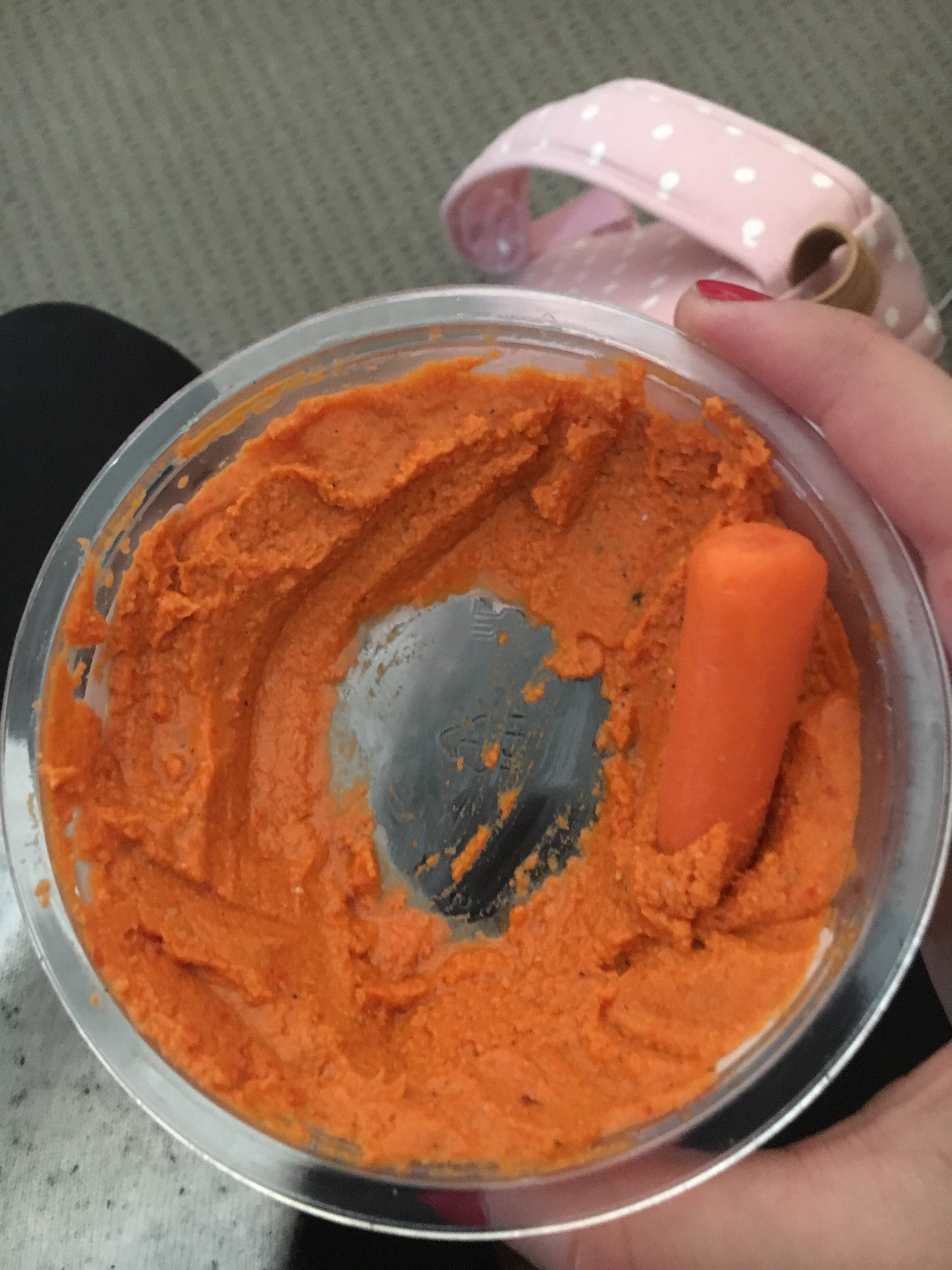 During my 2pm lecture, I chomped down on a turkey avocado whole wheat sandwich I'd snagged from the dining hall earlier in the day (today was one of those days where I didn't have time to sit and mindfully eat, so I had to make a conscious effort to stay well fed).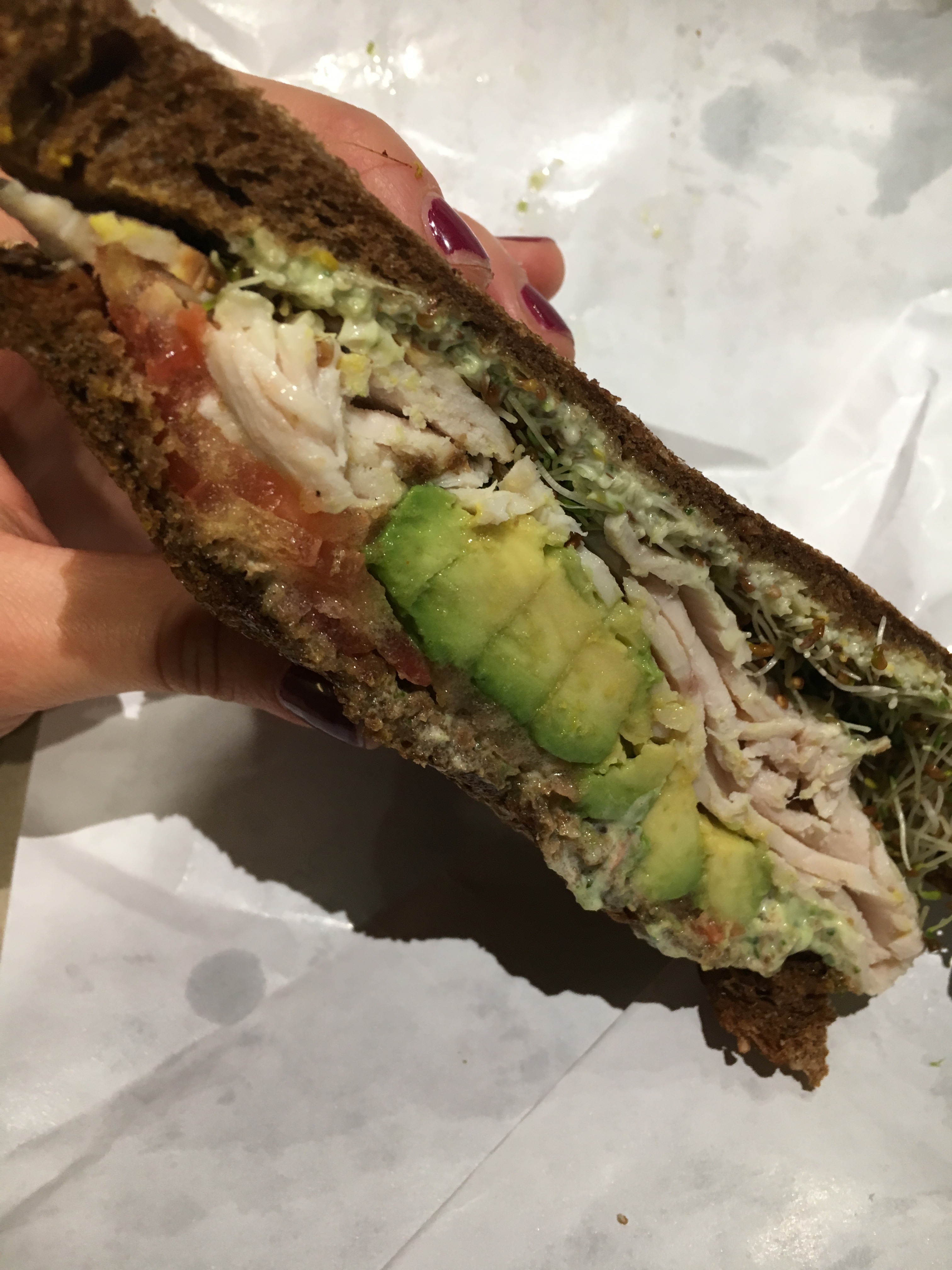 The sandwich was actually pretty good; I think it had a bunch of turkey, a bit of avocado, and some lettuce and tomato. I would have preferred a few more veggies for lunch, but again, not every day is perfect.
Right after lecture, I ubered downtown where I met with Anne for an hour-long conversation on all things intuitive eating. She was just as sweet and genuine as she is on her blog, and I was seriously starstruck the entire time. I was doing that thing where I ramble because I get nervous, but hopefully she didn't think I was a total weirdo. :p Thanks for meeting with me, Anne, it was a pleasure!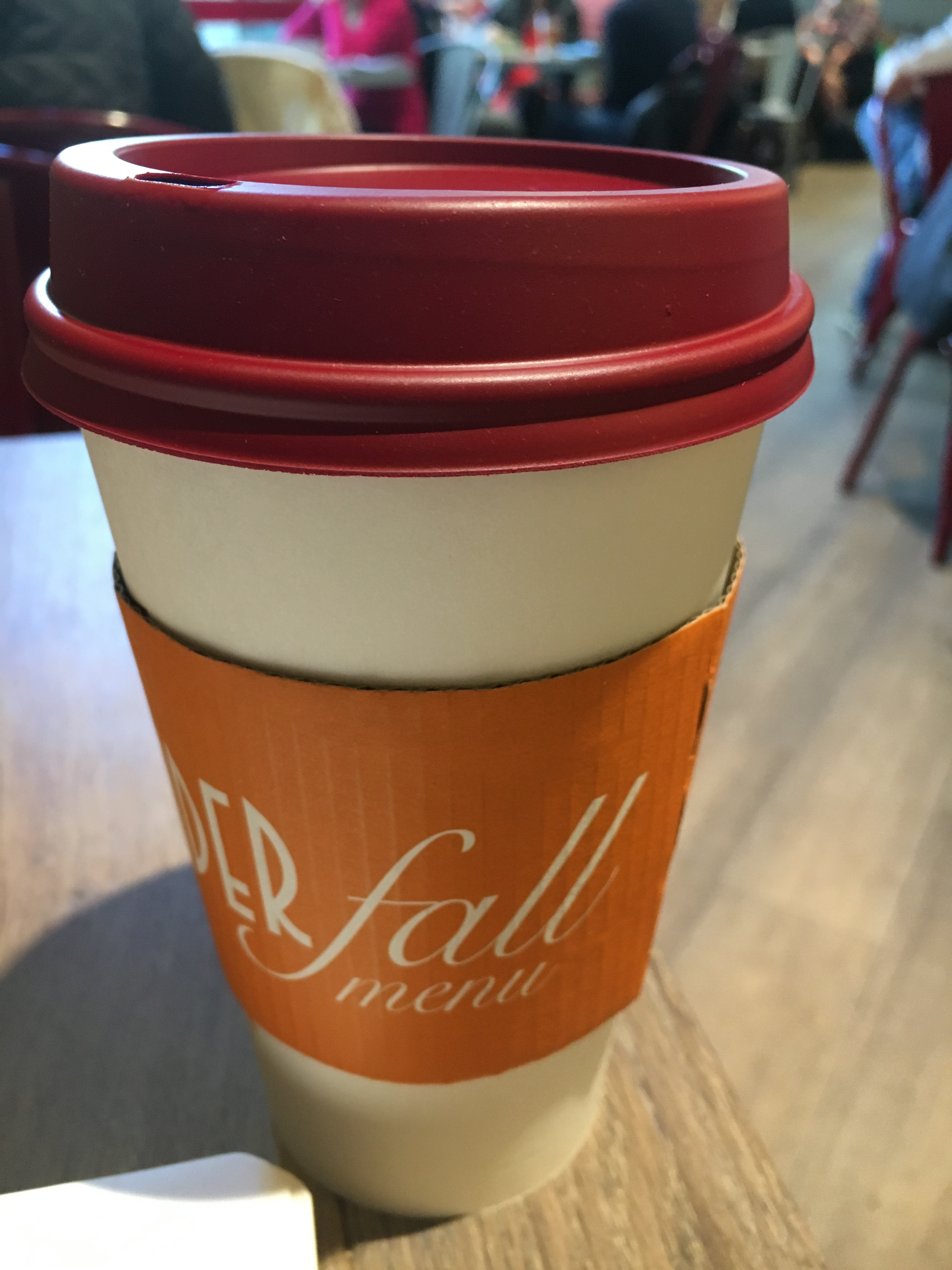 I had a decaf coffee with a dash of cream while there.
I got home at about 5:30 ready to eat an elephant, so I had an apple with almond butter and did some homework.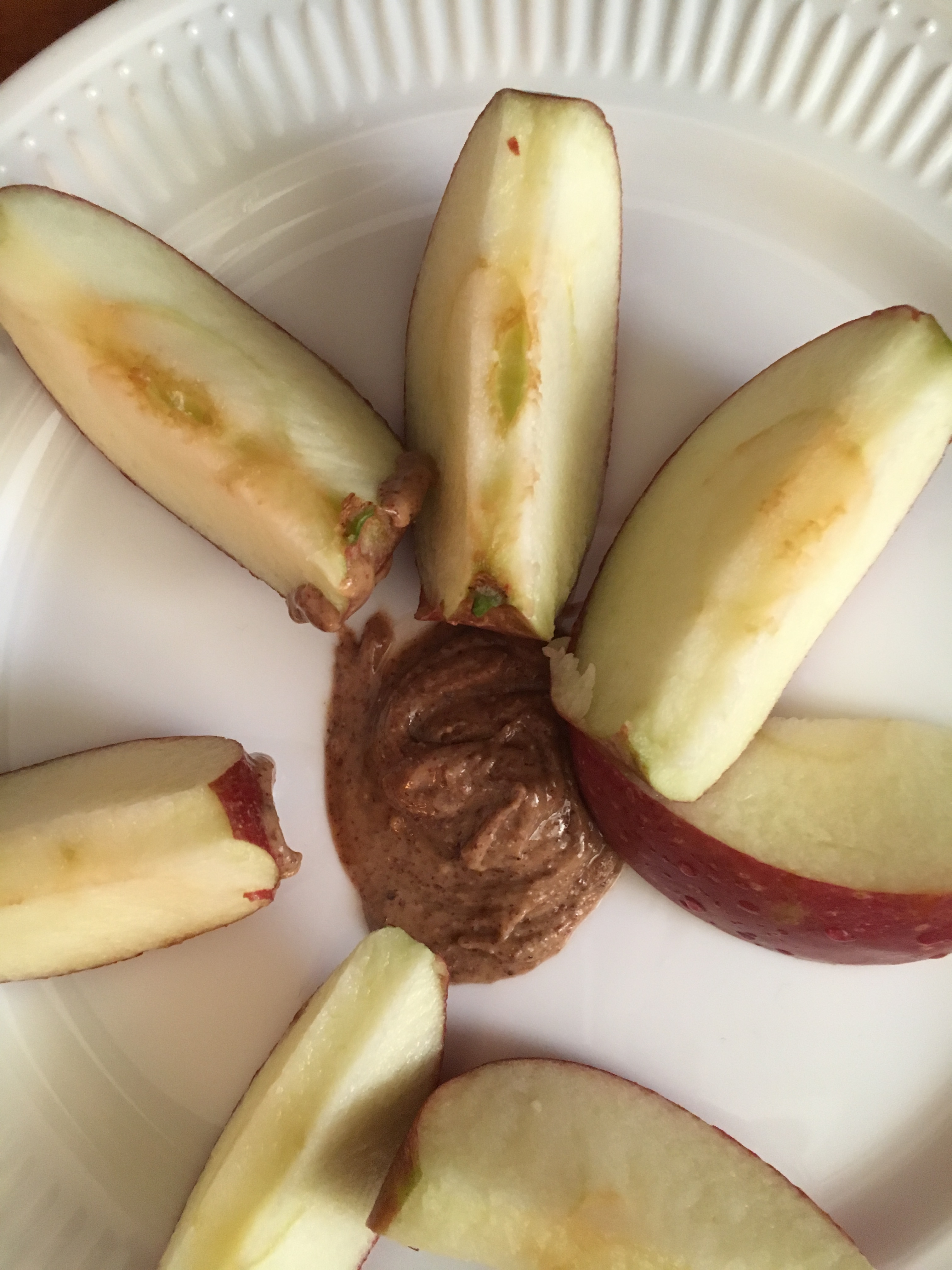 At 7, roomie and I went to a free workout class at our campus gym. This is way later than I usually work out, but the time worked perfectly with my busy schedule today, and I'm not gonna pass up a free class! It was PiYo, which I'd never done before, and it was a pretty fun class. The one problem was I expected it to be super low-key and restorative, since it's a fusion of Pilates and yoga, but it ended up being pretty leg-heavy, with quite a few jumps. Since I'd done a HIIT workout the day before, my legs were pretty much dead by the end of this. Again, not ideal, but life goes on.
Then it was straight to the dining hall for a late dinner. I got salmon, black beans, and a green salad that had greens, avocado, tomatoes, and onions. It was actually a pretty delicious dinner…or maybe I was hangry after the workout hehe.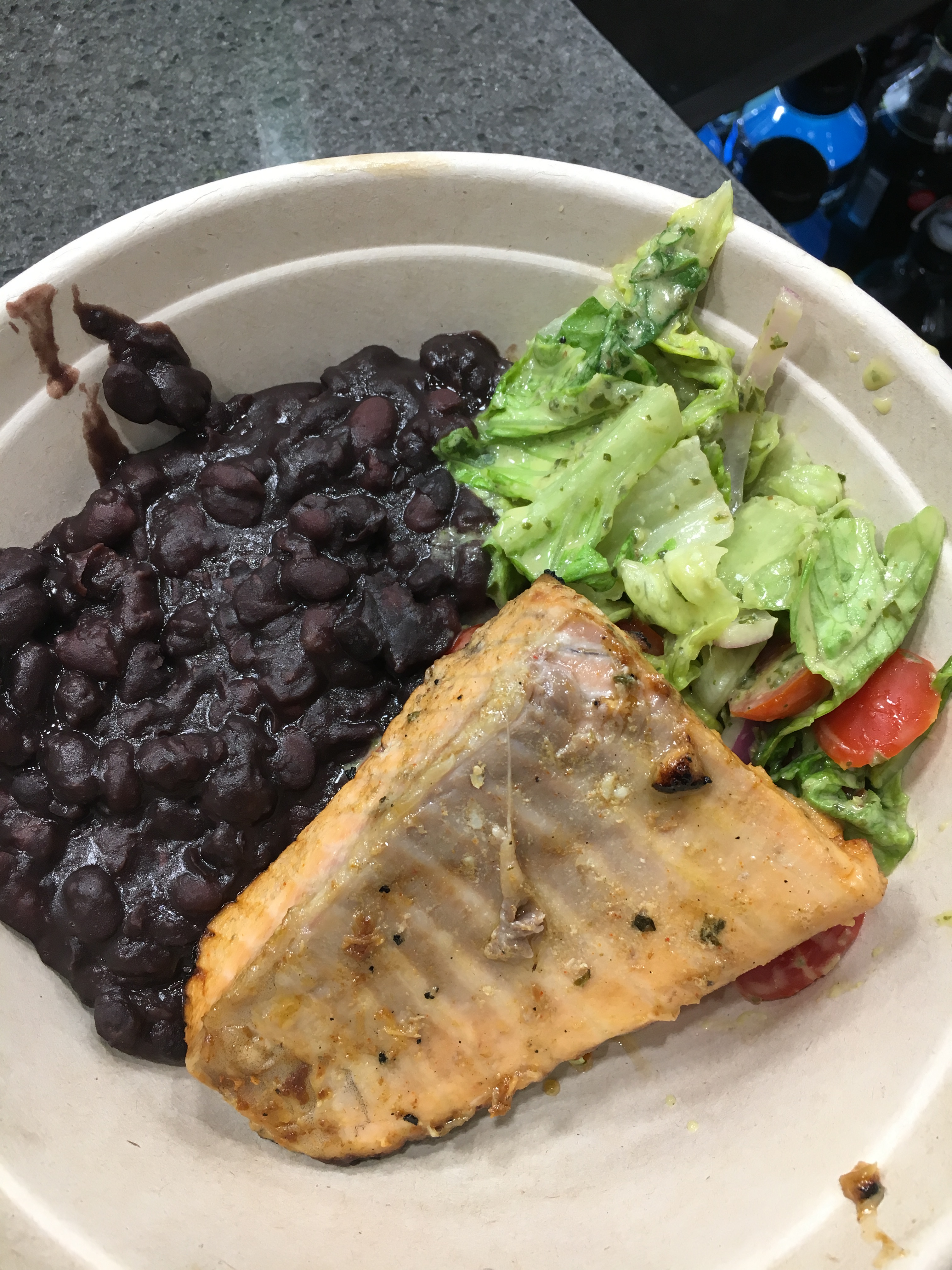 A couple hours later, I had a couple squares of the best dark chocolate ever. I think it's called Dark Chocolate Lovers from Trader Joe's.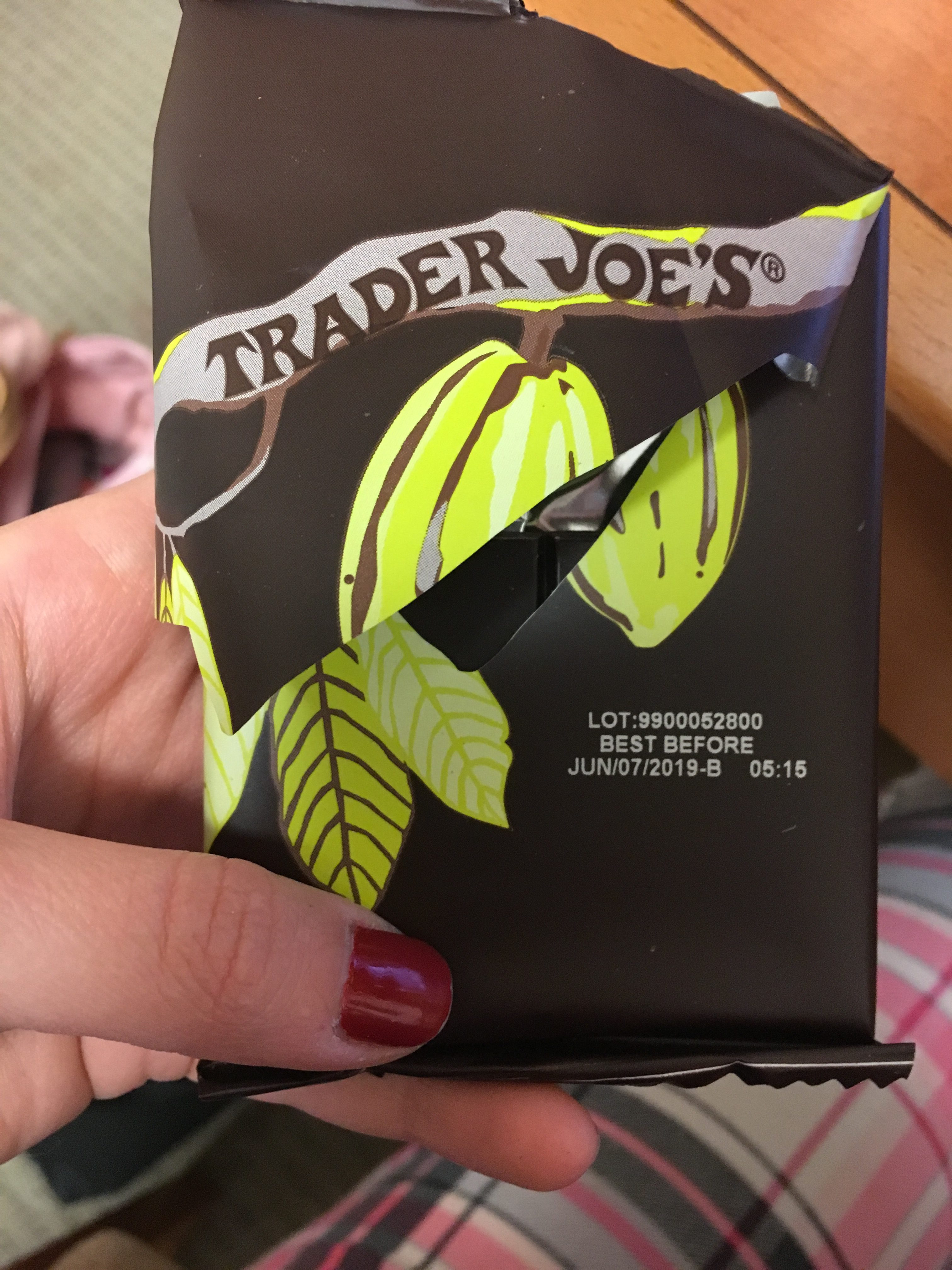 And then a bowl of the BESTEST popcorn with some almond milk. Separately LOL, I'm not an animal :p
Wait, would that be good? Popcorn and almond milk together? I'm either a genius or just sleep deprived…
Anyway! That's all for today; have a great rest of your week, my loves!
Best thing you ate recently?
Linking up with Laura for What I Ate Wednesday
Share if you liked this post!