Morning munchkins! It's Wednesday, which means…I'M DONE WITH MIDTERMS! Yes yes, you may cheer and clap and blow the trumpets. I wrote my huge myth midterm yesterday, and that ish was a DOOZY, but I'm done, it's behind me, I'm free. And what better way to celebrate than with a party? A What I Ate Wednesday party no less.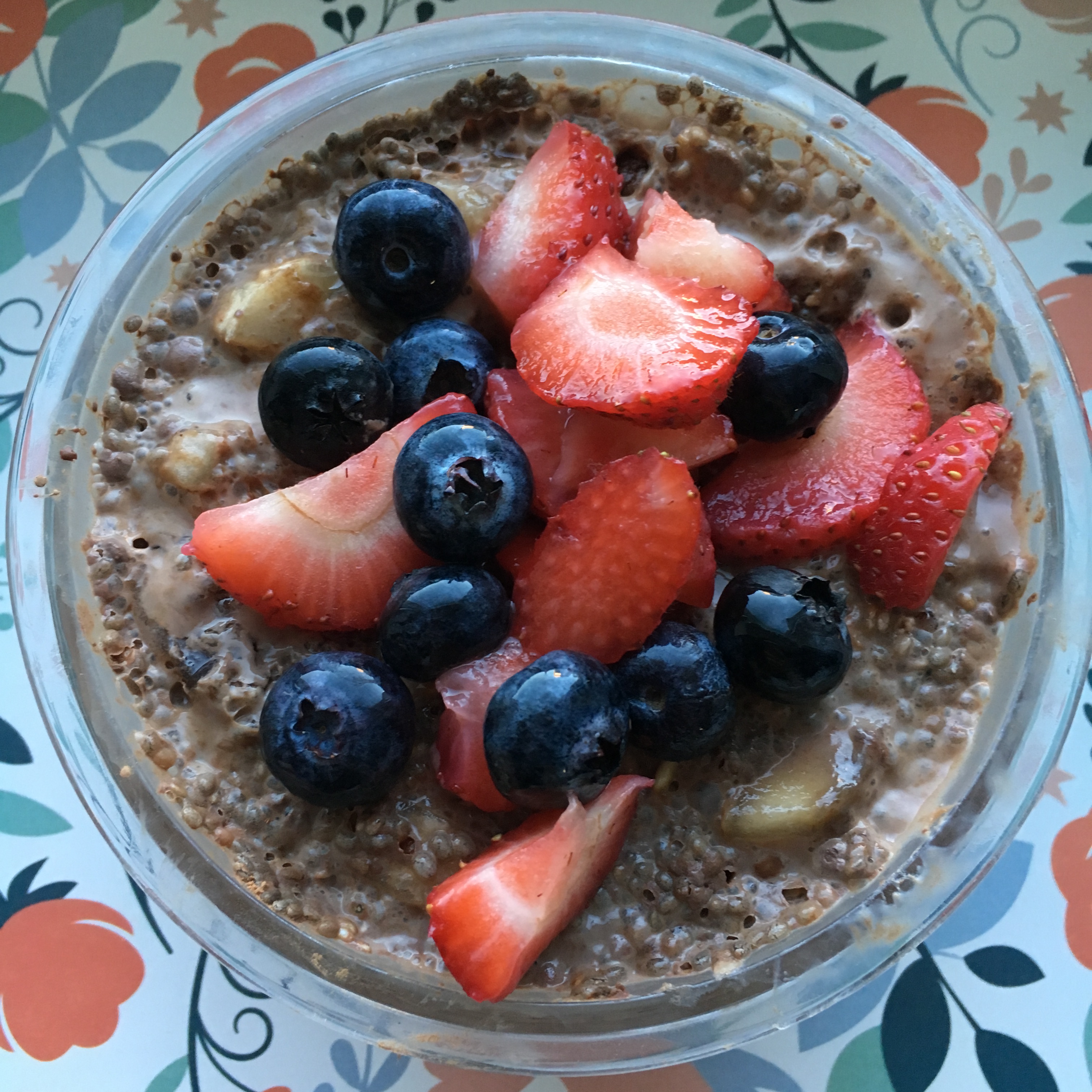 Breakfast was a chia oat pudding that's one of my favorite make-ahead breakfasts. I'm planning on making a post tomorrow on easy make-ahead breakfasts tomorrow, and I'll throw the recipe in there, but it was basically a couple tablespoons rolled oats, a couple tablespoons chia seeds, some almond milk, a heaping spoonful of cacao powder, half a banana, and a few berries to top it off in the morning. I made this the night before, and so all I had to do this morning was take it out of the fridge and consume. All the better because I needed every free moment this morning to finish cramming for my Myth midterm.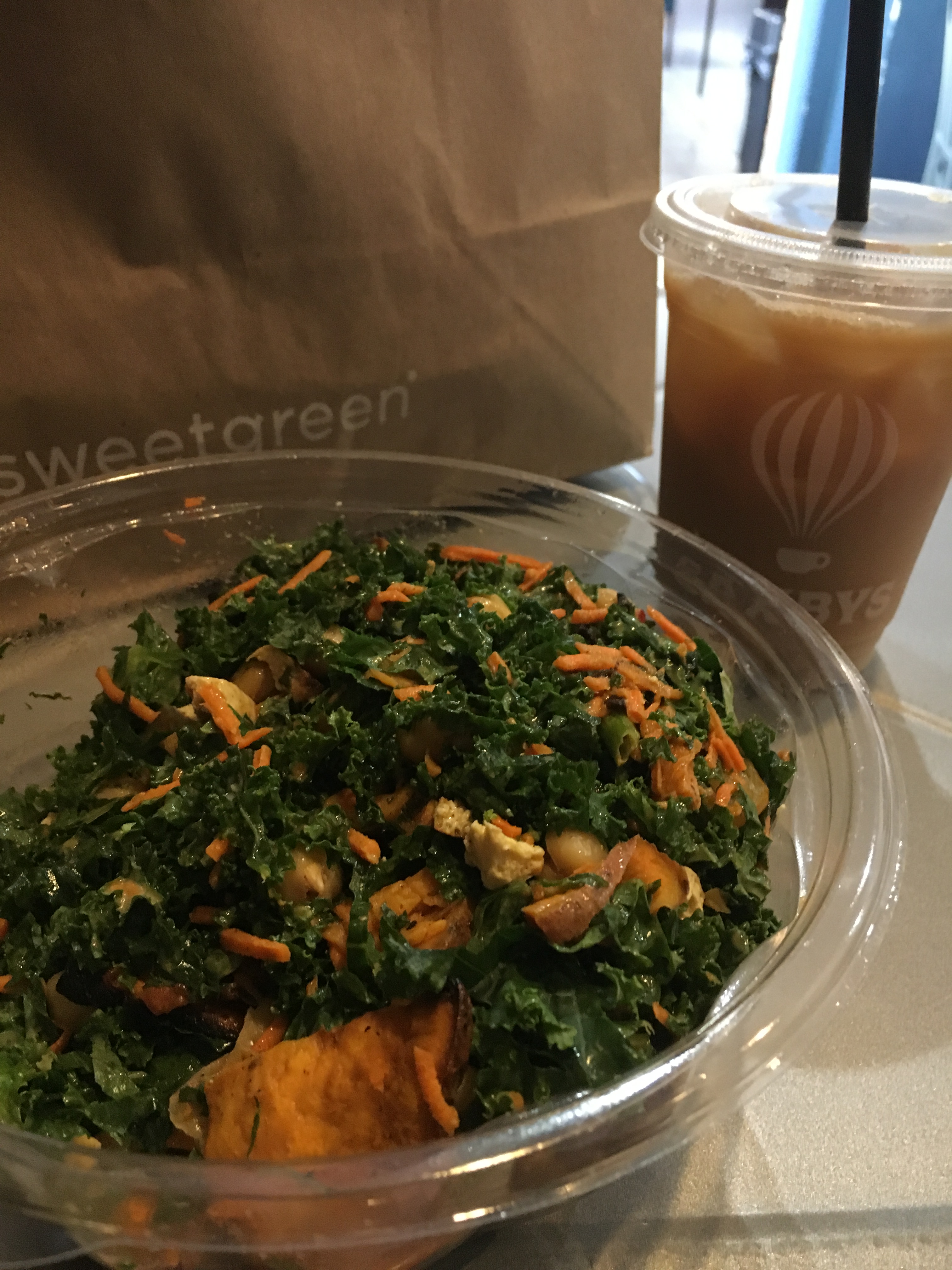 After finishing the Marathon of Death (aka the midterm), I met Georgetown Bestie for lunch at Sweetgreen. We settled in at Saxby's with soy iced coffees and ate our salads while chatting nonstop. Best reward for competing a huge exam. 🙂
My salad had kale, sweet potatoes, brussels sprouts, tomatoes, carrots, chicken, and portabella mushrooms. I got through about 3/4 today, which is quite odd for me with Sweetgreen LOL.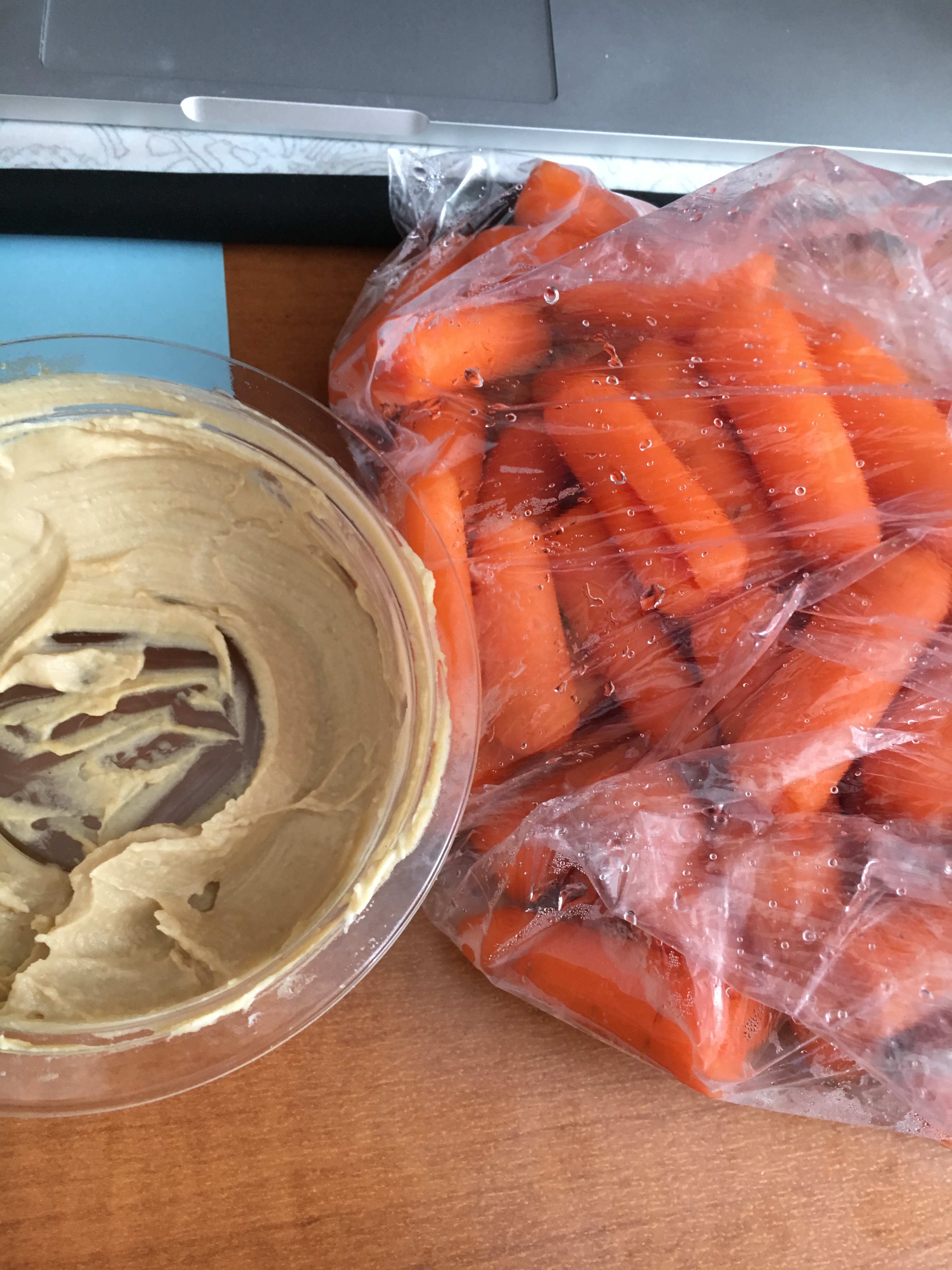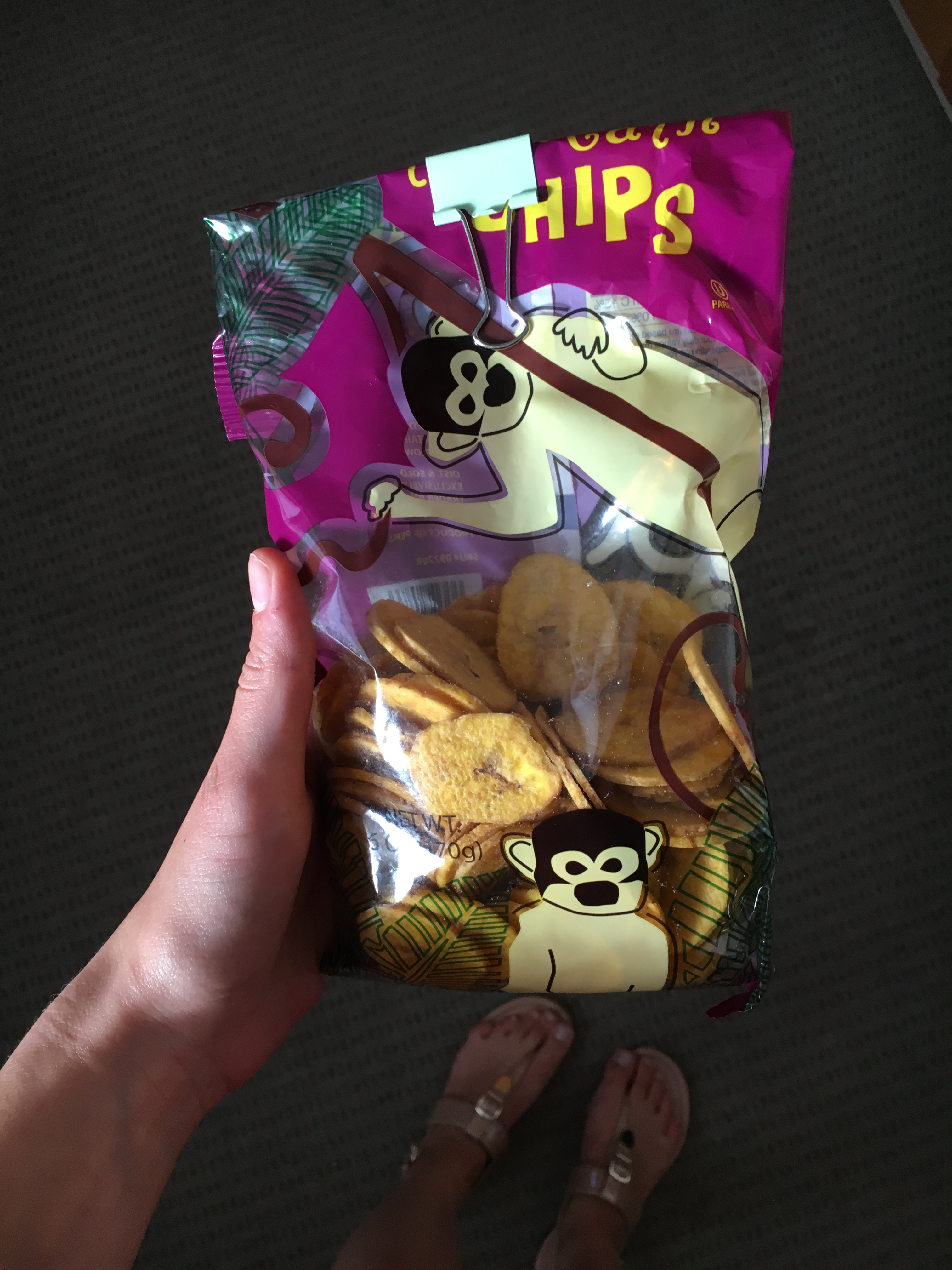 After another two classes and an hour of work, I ran back to my room, scarfed down some carrots and plantain chips with hummus, and did this cardio workout, followed by these ab and oblique targeting videos. All in the comfort of my room. Love having a wide open space to lay my mat out in when the prospect of heading to the gym feels about as appealing as a pile of stinky socks.
After the workout, I met some friends for dinner at the dining hall. I didn't take a picture of my chicken, roasted parmesan potatoes, and roasted carrots, but it was actually surprisingly good! Maybe that's also 'cause I was starving though…
After dinner, I cranked out a bit of studying, wrote this post, and promptly headed to bed  at the glorious hour of 11pm. Much better than the 2am that had become my norm over the past week!
Oh, before bed I had an apple with almond butter!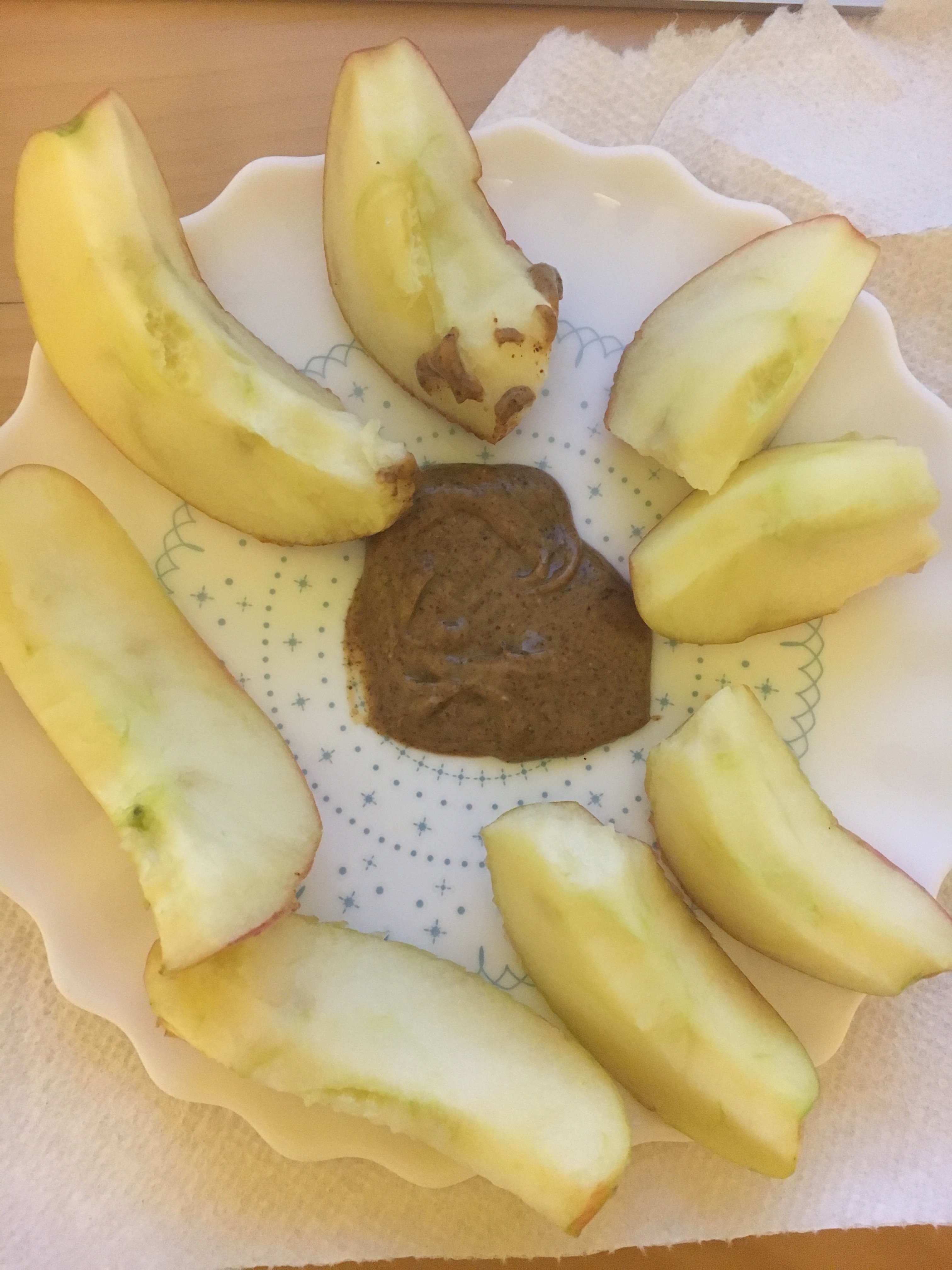 And that was my Wednesday! Have an awesome day!
Best thing you ate recently?
Share if you liked this post!