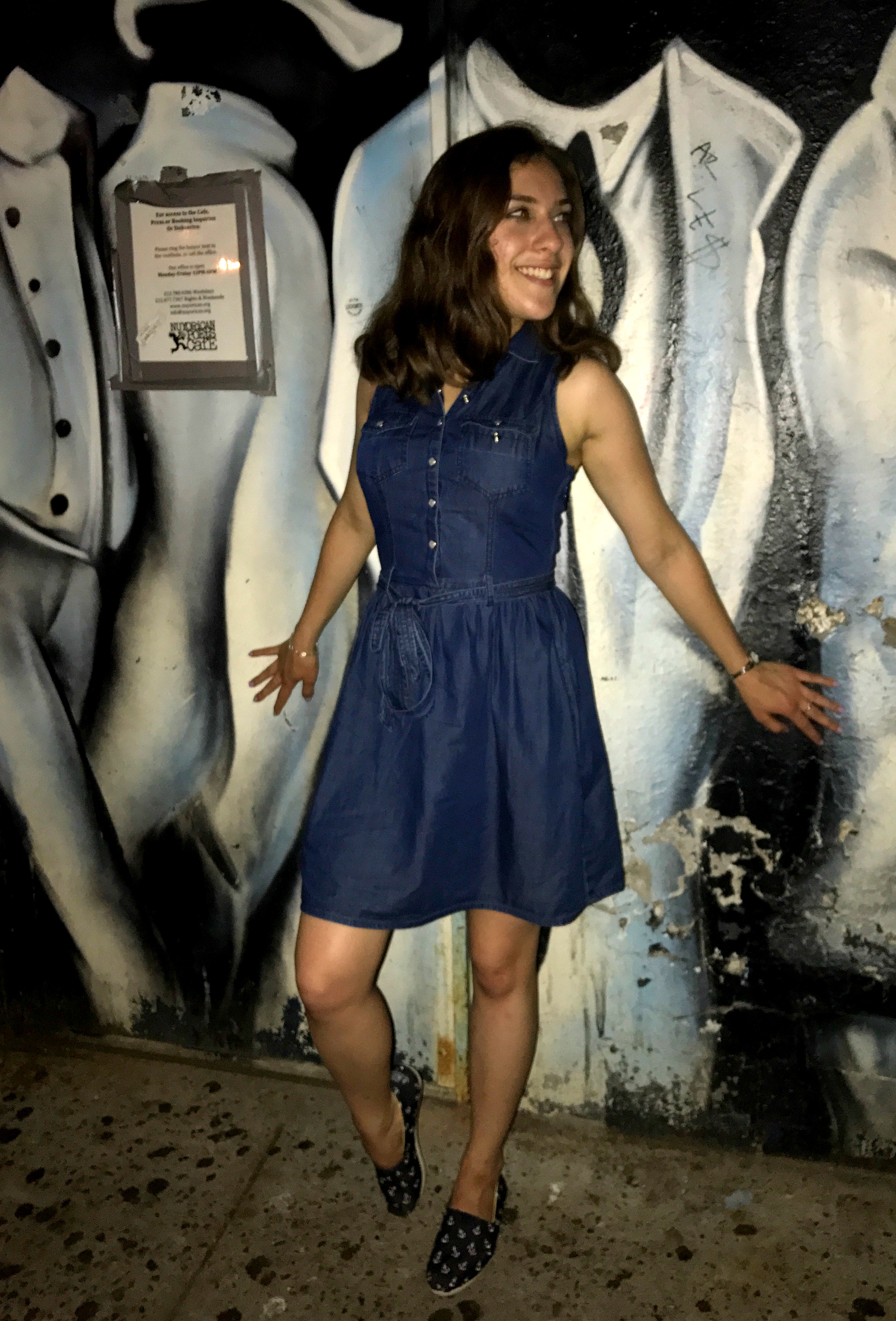 You know what they say about Tuesday…PARTAYYYYY. Ha, just kidding. (Though I'm sure there are some people at my school who would be in total agreement with that statement.)
Since I do work at an internship on weekdays and need to get up in the wee hours of the morning, by which I mean 8:20, I usually like to go to sleep relatively early (read: I stay up scrolling through social media for far too long and then can't fall asleep and it's a whole issue but we're not getting into that right now).
So while I love a fun night out in the city with my besties, that usually only happens on a Friday or Saturday. However, this was something we had planned weeks in advance, and the only option was Tuesday, and hey, we're young, so the plan was set.
The place we went to was the famed Nuyorican Poets Café, an established venue in the East Village in Manhattan known for its packed slam poetry nights, comedy shows, low-key music concerts, and of course, the "people wall" right outside that makes for a fantastic photo-op.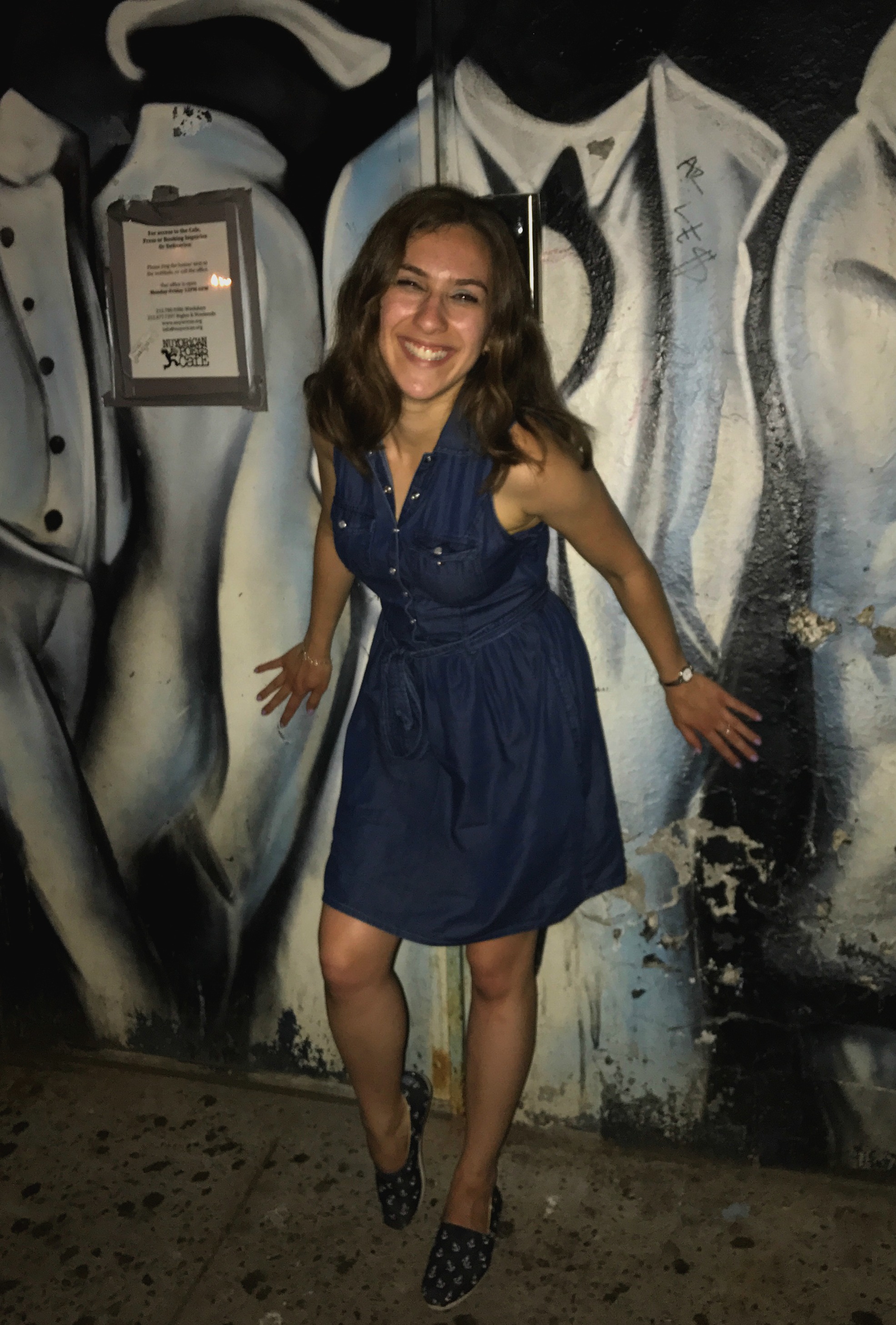 Wearing a dress from Guess and my beloved Toms.
This was my first time going to the Nuyorican, though I'd been hearing about it for ages. I actually didn't know they do things other than poetry, so when one of my friends suggested a jazz night, I was all for it.
It should be noted that I absolutely adore live jazz, and New Orleans was one of my favorite cities to visit. <3 <3 <3
Actually, one of the blog post ideas circulating in my mind right now is a travel recap of the cities I've recently been to, since I did the majority of the planning for them myself and thus, it could prove quite helpful. Give me a bit of time to compile that, though. 😉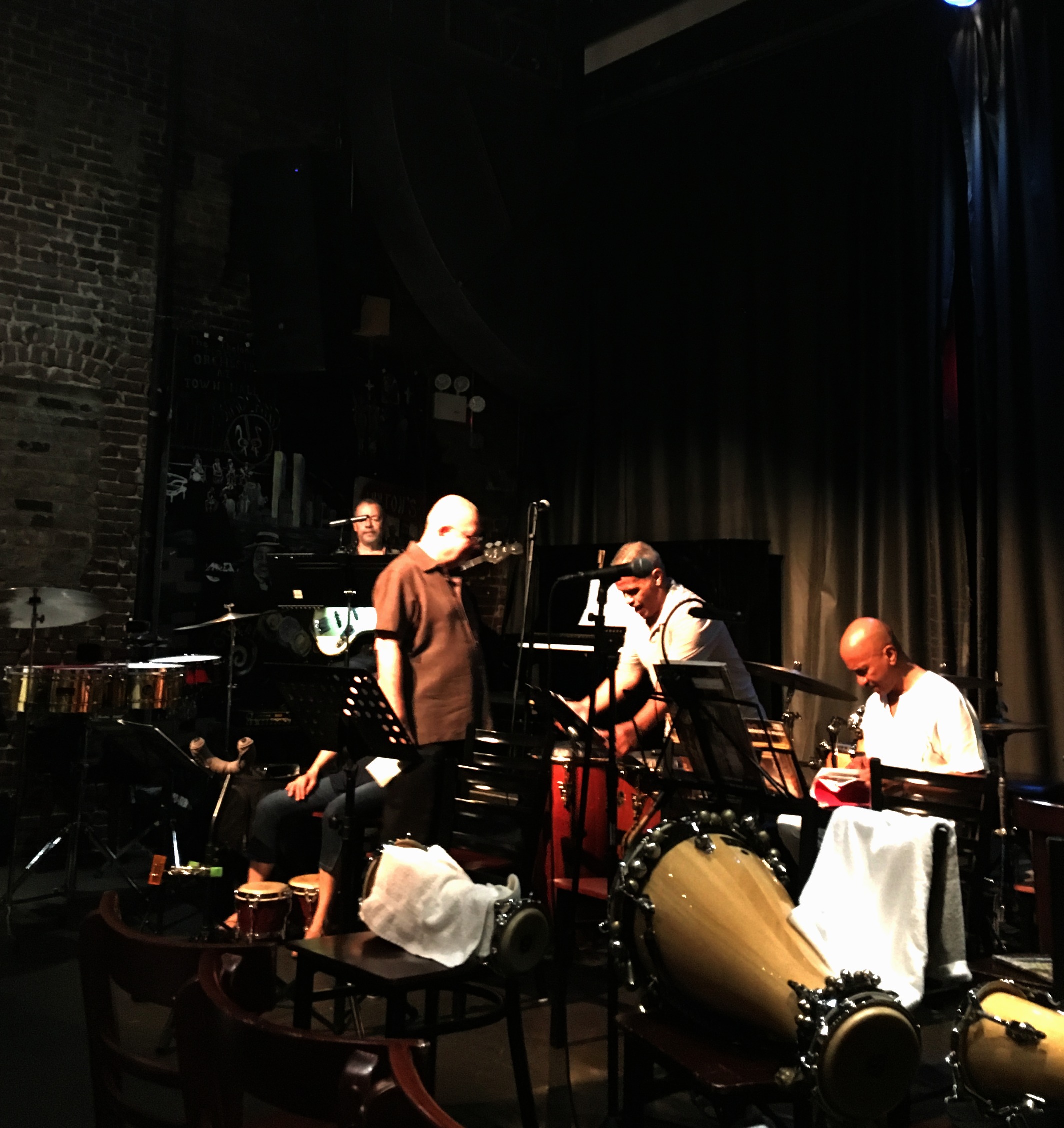 Peep that bohemian brick wall and the dude's super shiny head!
The show started at 9:30pm and lasted until around 11pm (please don't ask me when this Brooklynite got home and how the trains were not running and how much sleep I got. I'd like to keep this a positive space. :p)
You guys. I LOVED IT! It was fun, exciting, and energetic. I love it when the musicians are all smiling at each other and really having fun on stage, and that was really visible throughout the concert. The energy was palpable in the room.
One of my favorite things in the world is feeling really connected to everyone sitting around you because you're all watching something truly awesome. You know?
The one and a half hours passed in a wink, and I was so so happy I went. 10/10 would recommend!
As for dinner, I'm not sure if I mentioned this already, but I am always the person who chooses the restaurant/does most of the planning, so I was very happy to oblige.
One of my friends is a vegetarian, so I did a quick and savvy Google search for good vegetarian restaurants in the area (you guys, I'm telling you, this is an art), and I quickly settled on a place I'd never heard about before called Divya's Kitchen, a vegetarian café that does Indian dishes with a bit of a modern twist.
I settled on the vegetable curry in coconut sauce and added some paneer for protein.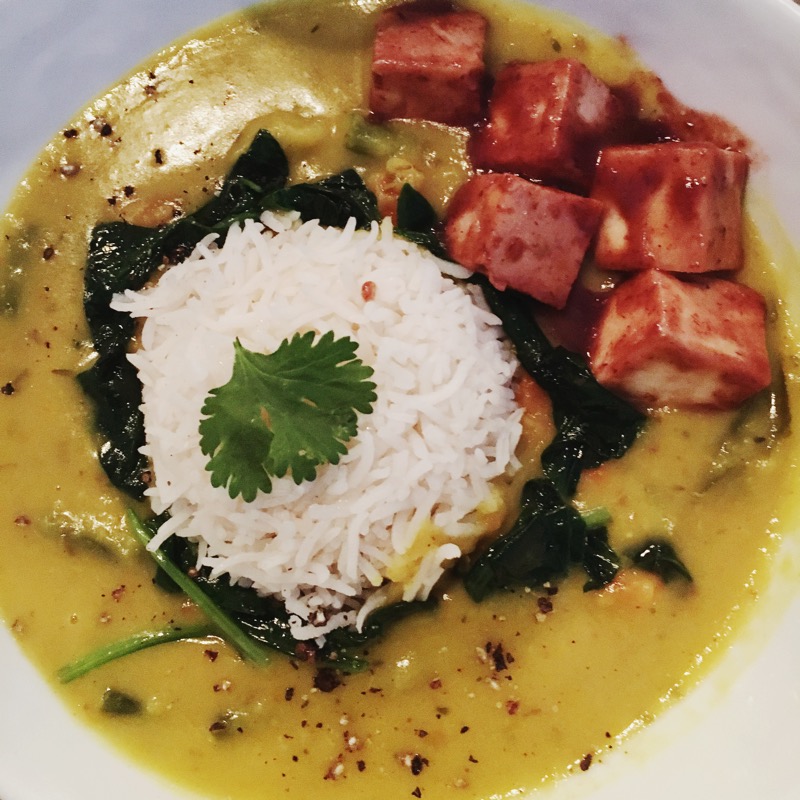 This had taro root, carrots, green beans, cauliflower, paneer, and basmati rice all in a delicious coconut sauce. Ugh must make coconut milk curry again soon!
YUM! I gobbled that baby up. I also tried a bite of my friend's lasagna made with an almond-milk cheese, and it was scrumptious. We all left feeling satisfied and content; it's not the kind of Indian food that leaves you needing to unbutton your pants!
The restaurant itself was absolutely charming, the service was quick and attentive, and I just loved the vibe as well as the creative menu.
I actually often prefer going to vegetarian or vegan restaurants in the city, as I find that they often have the most creative, eclectic, and truly innovative cuisine. It's always fun to take a super-into-meat friend to one of those vegan spots and just watch their face when they realize vegan food isn't just a lettuce leaf wrapped around a tomato. 🙂
I am sure I will be returning to Divya's, as well as Nuyorican, and I hope you all visit these places too! Hope your week is going great, and if it's meh, it's Thursday tomorrow. Which means Friday is basically here, so pull through!! I believe in you. 🙂
Xoxo,
Nicole
Share if you liked this post!