I can't believe we are almost at the end of my winter break. The time passed so dang quickly, as it always does. Though when I think back to some of the things from the very beginning of break, they seem ages ago.
I thought it would be cool to look back at what I actually ended up accomplishing this break and comparing it to what my goals were at the beginning. I think I did quite well and even fit in a couple extras!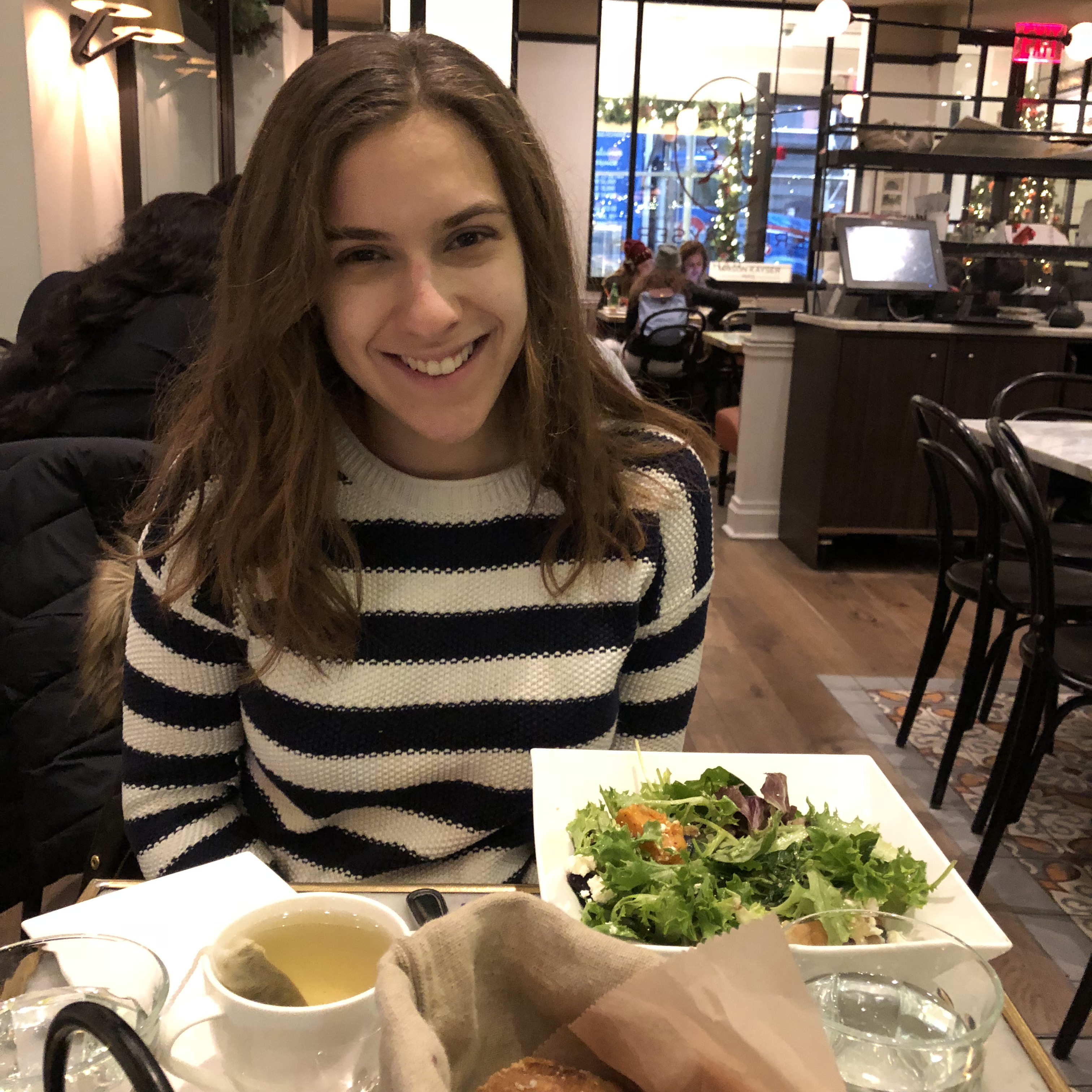 Things I Did
Spent Time With Friends
I'm happy to say I saw pretty much all of my people this break, and it was marvelous. Brunch, coffee, watching movies, and just sitting at home and talking for hours. Whatever it was, any time I spent with my friends whom I hadn't seen in a while was pure gold. So so unbelievably thankful for my friendships.
Baked and Cooked a Ton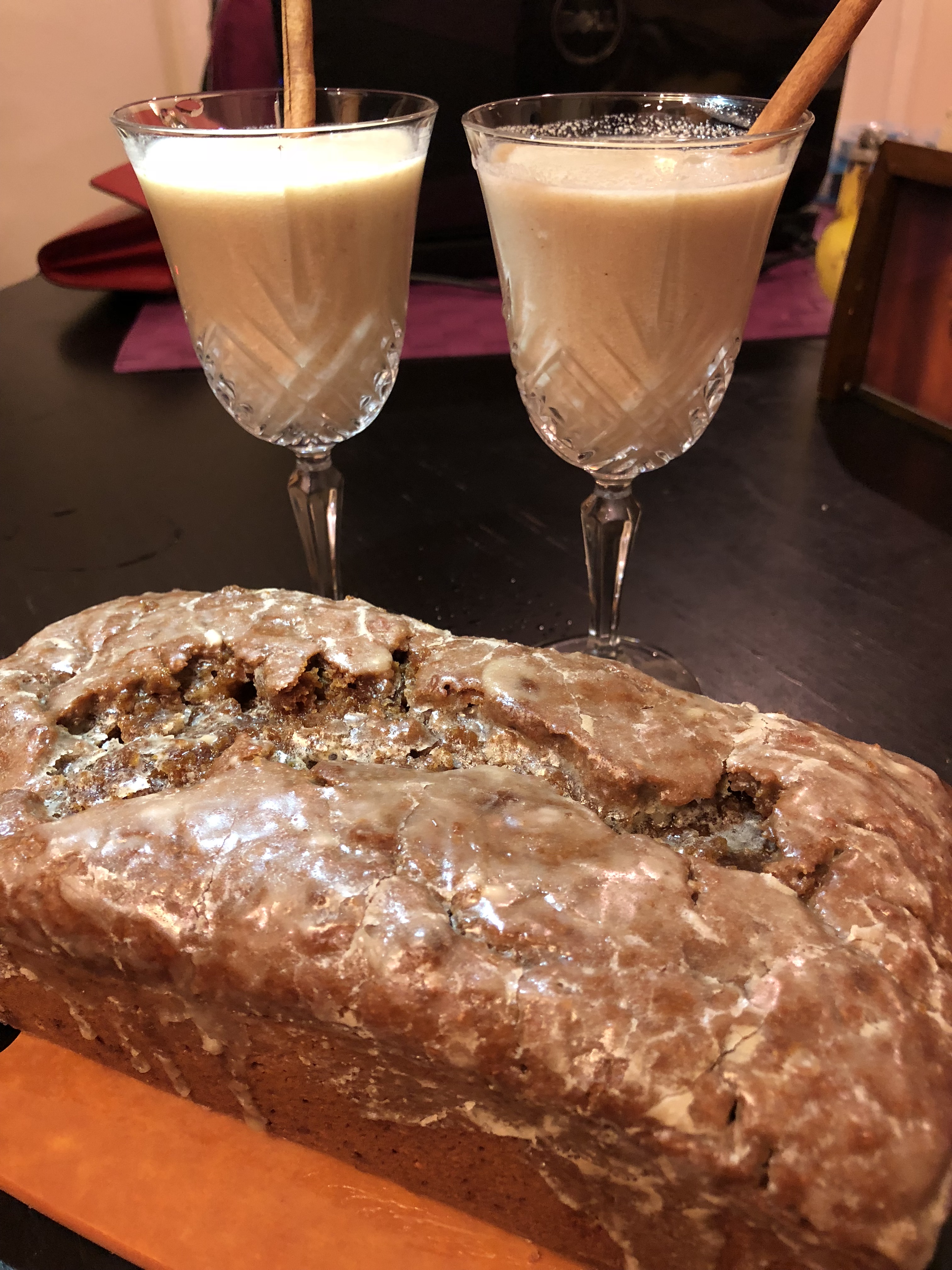 Out of the things I mentioned I wanted to make, I made maple glazed gingerbread, chai eggnog, pumpkin chocolate chip pancakes, baked latkes, brussels sprouts, pumpkin bars, edible vegan cookie dough, and snickerdoodles, ginger molasses cookies.
Some other favorites made were this Mexican chocolate oatmeal, zucchini bread pancakes (BEST PANCAKES EVER), and breakfast "cream cheese frosting." Woof, I made a BUNCH!
Did All the NYC Holiday Stuff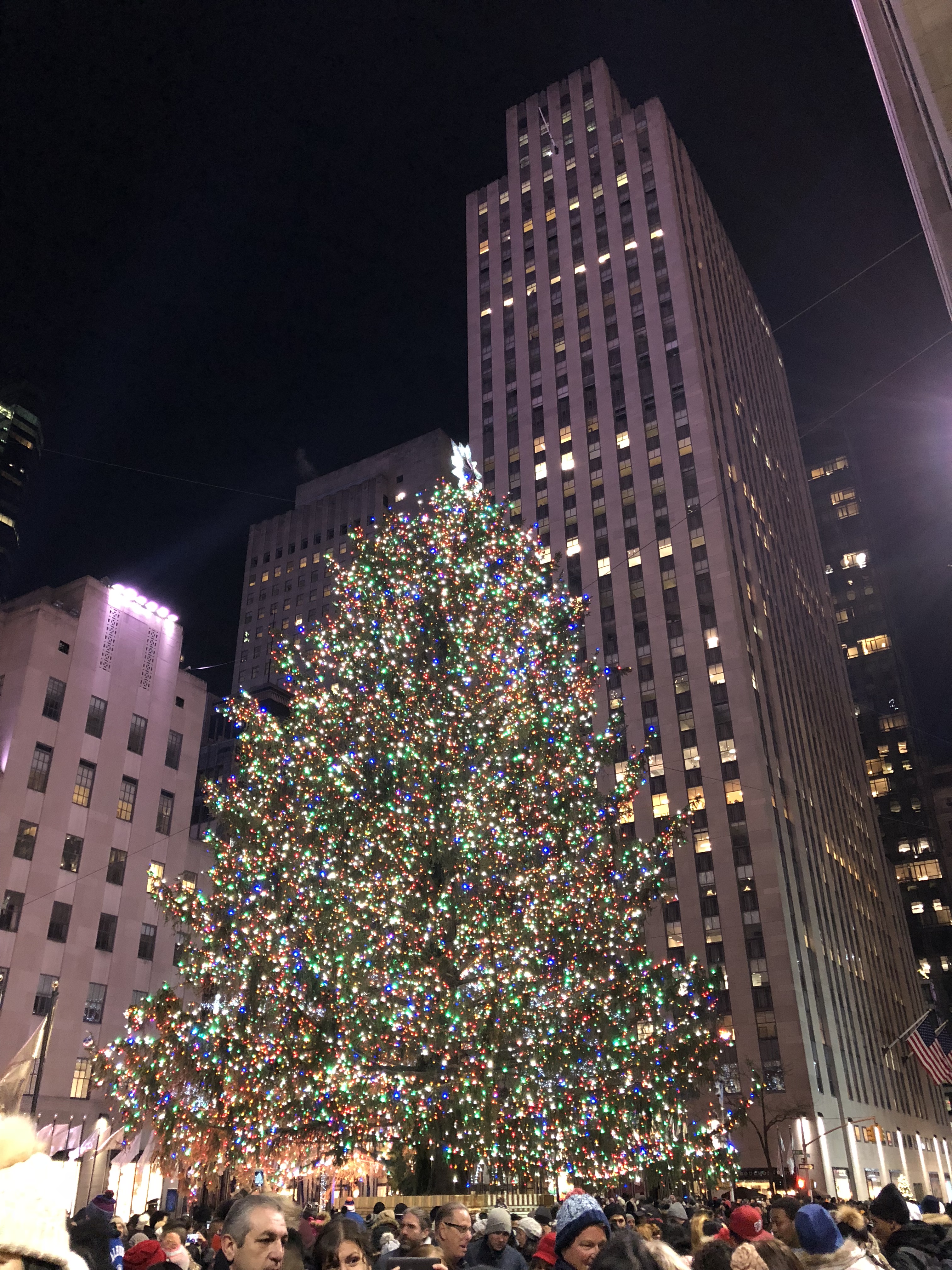 The one thing I didn't do is ice skating, but I did go see all the pretty decorations, the Rockefeller Tree, and (a new one for me) Lotte Plaza tree. LOVE NYC during the holidays.
Went to Some Great NYC Restaurants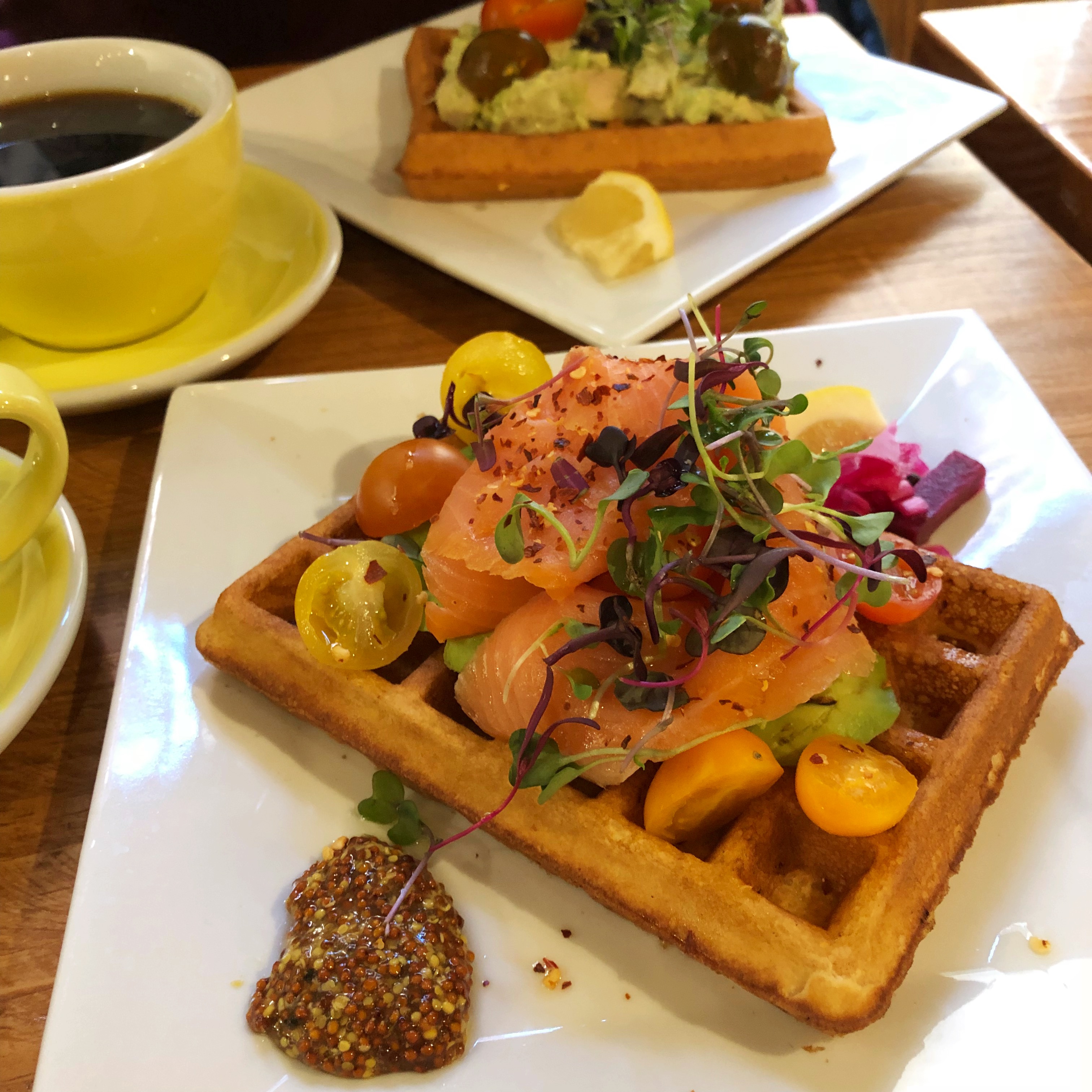 Out of the ones I'd mentioned in my list, I did Banter and Outro. But I also got to go to Grom (BEST hot chocolate), Bareburger, and unexpectedly Grey Dog (one of my favorite NYC spots).
Did Some Reading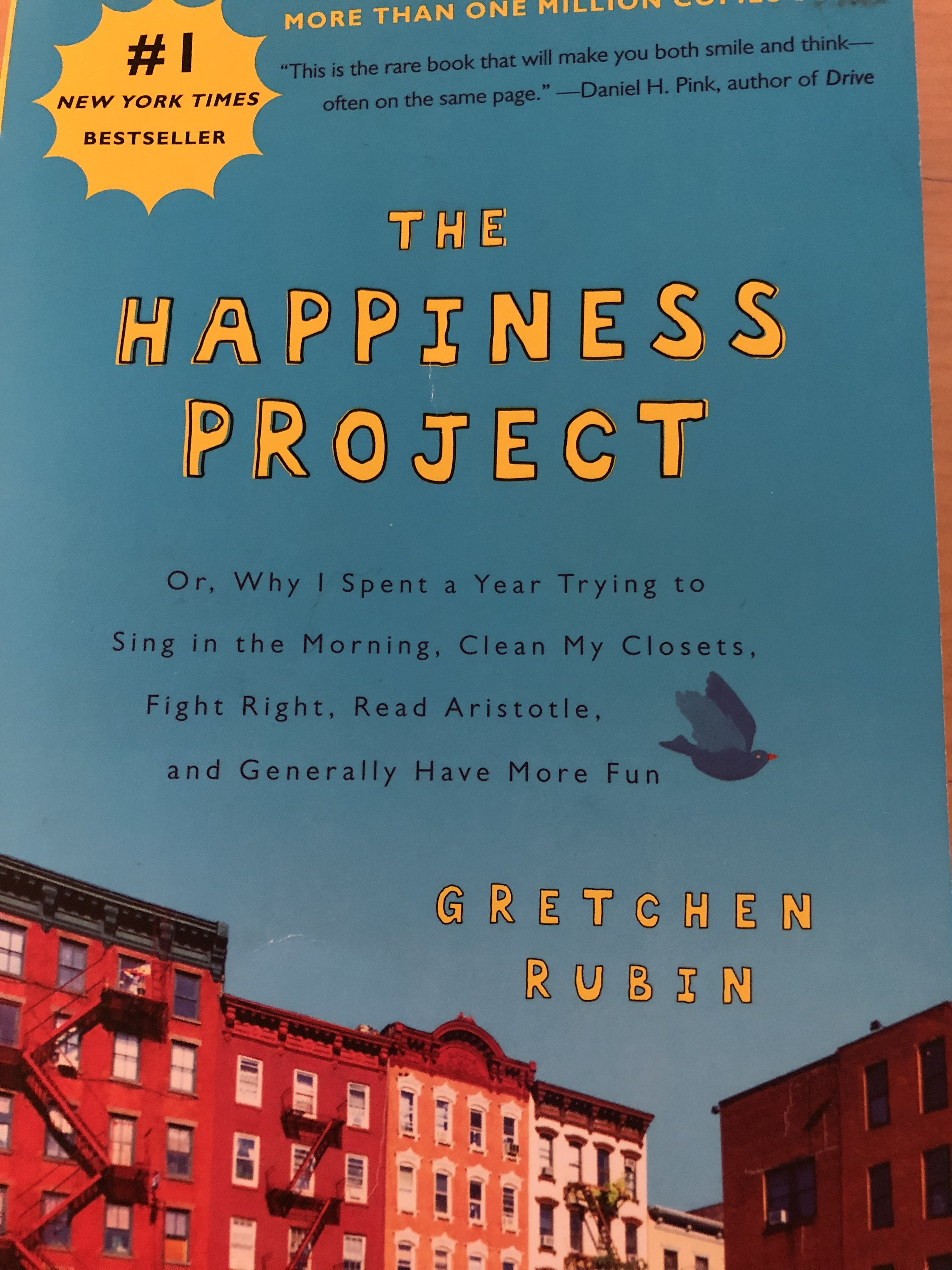 So admittedly I did much less reading than I'd hoped, but I did start The Happiness Project by Gretchen Rubin, and I've been totally loving it!
I also got the Hygge book and am super excited to dive into that next! Let's make 2018 the year of hygge! 🙂
Tried Out Some NYC Coffee Shops
I did actually try Old Country Coffee and Cafe Grumpy, the latter of which is quite prominently featured in Girls and had also been on my to-try list for a while! Old Country was every bit as adorable as I'd hoped. Another new favorite was Park Slope's Konditori.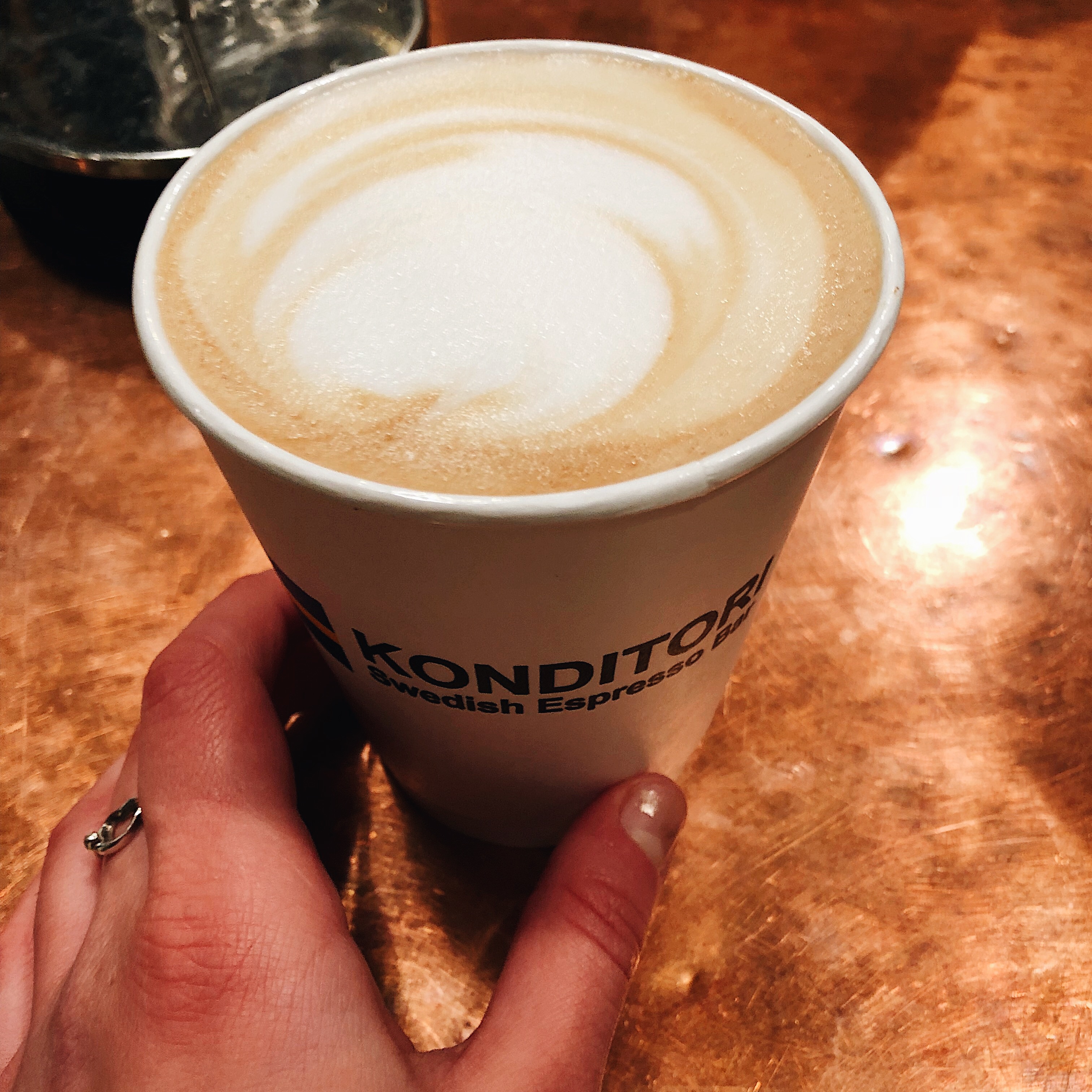 Blogged
I didn't write a slew of advance posts like I'd hoped, but I'm actually okay with that because I prefer writing in real time, when what I'm writing about is still relevant to me and my life. I did, however, publish one of the most difficult but cathartic posts, which was something I hadn't really expected or planned to do. Something I've learned, though, is the best decisions are often made in a split-second, purely following your heart.
Watched a Few Movies
I watched Love Actually as the Christmas movie of choice, and then I also saw Devil Wears Prada, marathoned Episodes I, II, and III of Star Wars, and watched the Demi Lovato Simply Complicated documentary!
Walked and Stayed Active
It's been COLD in NYC the past few weeks, like colder than I remember it being in quite a few years. So it hasn't always been easy to motivate myself to get outside, and in all honesty, some days I spent the entire day in my tiny apartment, only moving to get from room to room. But most days, I forced myself to bundle up into a Human Burrito and go on a walk. Except for this one day when it was like 10 degrees, I never regretted it. The cold is pretty invigorating! 🙂
I've also been getting back to my roots with Pilates, doing mostly Blogilates. I've also done some videos from Popsugar Fitness, and 1 or 2 Fitness Blender HIIT workouts a week. I haven't been feeling weights, so I didn't really touch them.
Focused on Staying Present
I wasn't perfect at this, but making it a priority over this break and also for the rest of 2018 feels really good. This break I did this by forcing myself to sit or walk without distractions and without reaching for my phone right away. I found that I felt so much more centered and relaxed when I actually listened to my own thoughts, and I felt much more inspired and had an easier time coming up with all my goals and intentions for the year.
I also did a whole lot of journaling in my new journal that I'm obsessed with (courtesy of Syracuse Bestie).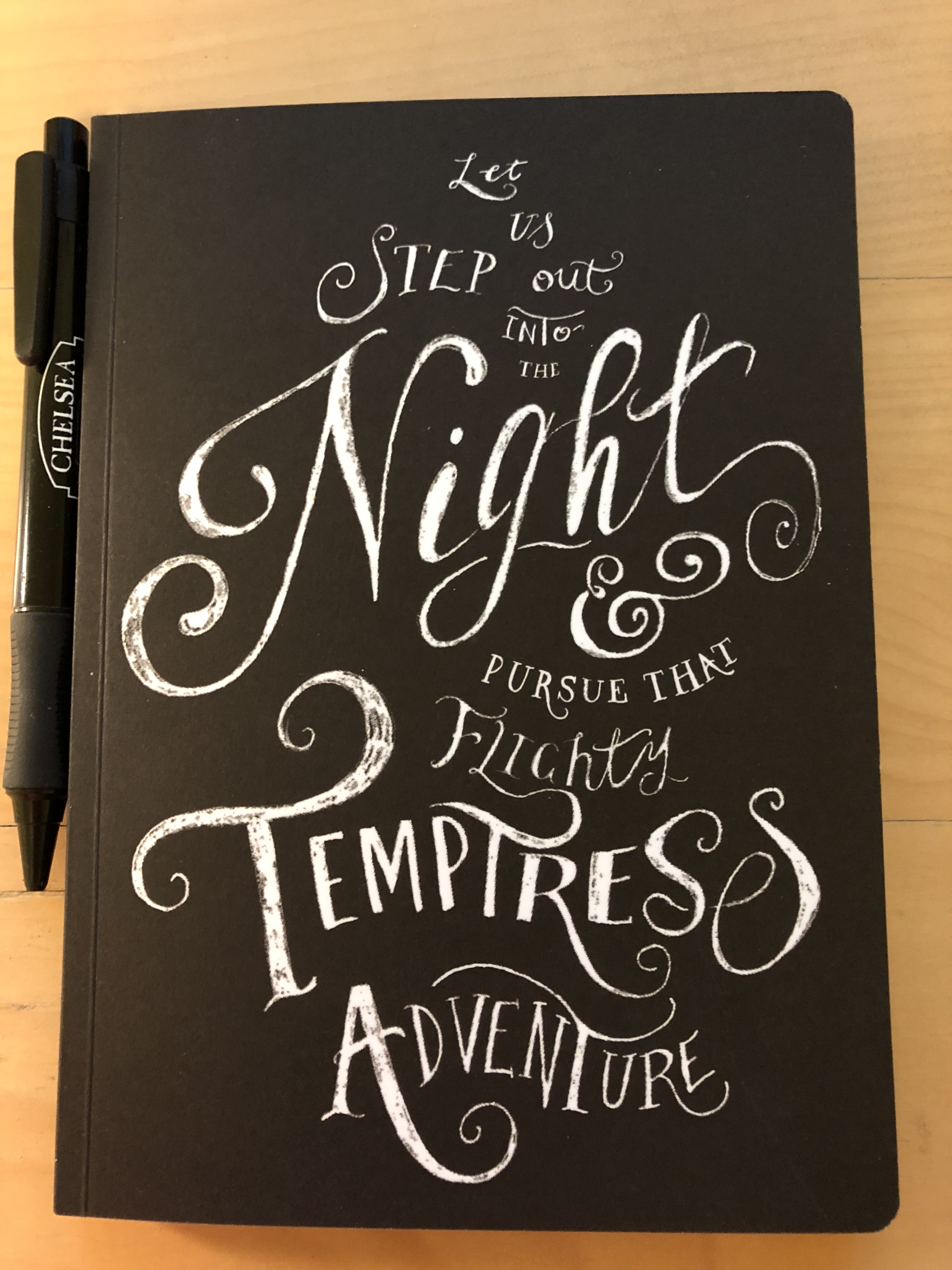 Practiced Self-Care
Ah this was indeed the break of self-care. I was being REALLY kind to myself and basically doing a whole lot of feel-good things.
I practiced guitar (mostly Taylor Swift), journaled, cuddled with my dog, gave myself loads of sleep (packing in those hours before school starts heh), and did all the aforementioned things that were all super soul-fulfilling for me.
Other Things:
I went to go see Miss Saigon on Broadway! My goal is to see 20 Broadway shows before I finish being 20 (so I have a little over a year), and I'm currently at 17 with this one!
I hosted a winter reception for admitted Georgetown students all by myself! It lasted for two hours and it was in my favorite La Colombe, and it was so much fun answering all their wide-eyed questions 🙂
I finished the entirety of Girls on HBO. Not even sure if I should be proud of this, but I totally am. It's 6 seasons, 10 half-hour episodes each, and I finished it in right around 2 weeks. #beastmode. In my defense, I watch VERY little Netflix normally, and the last thing I watched was Master of None in September. I loved Girls though…or maybe I just liked Adam Driver's face…eh, same difference 😉
So looking back at it all, I'd say I did pretty well! I ended up accomplishing most of what I wanted to without giving it much thought, and I had plenty of lazy time and sleep in the mix. T'was a wonderful and sweet, albeit very cold, winter break.
The break passed way too quickly, but I'm actually quite excited to return to Georgetown. I miss my friends back there and the campus, and I'm ready to put all my intentions and goals into practice.
Linking up with Meghan for Week in Review
What's your favorite way to drink coffee?
Favorite methods of self-care lately?
Favorite things you've done in the past few weeks?
Share if you liked this post!