Hello hello! By the time you're reading this, I'm going to be back in my lovely New York, reveling in the ease and comfort of break. LOL JOKES, I have to write a paper and do work for all of my classes. No rest for the wicked. 😉
Today I'm going to be doing something a little different.  I'll be showing you my eats from last Thursday, but I'm gonna weave in a topic that I'll be talking about in between the pictures of food. Let me know if you like this format!
Today we're talking about good vibes. Let's dive in!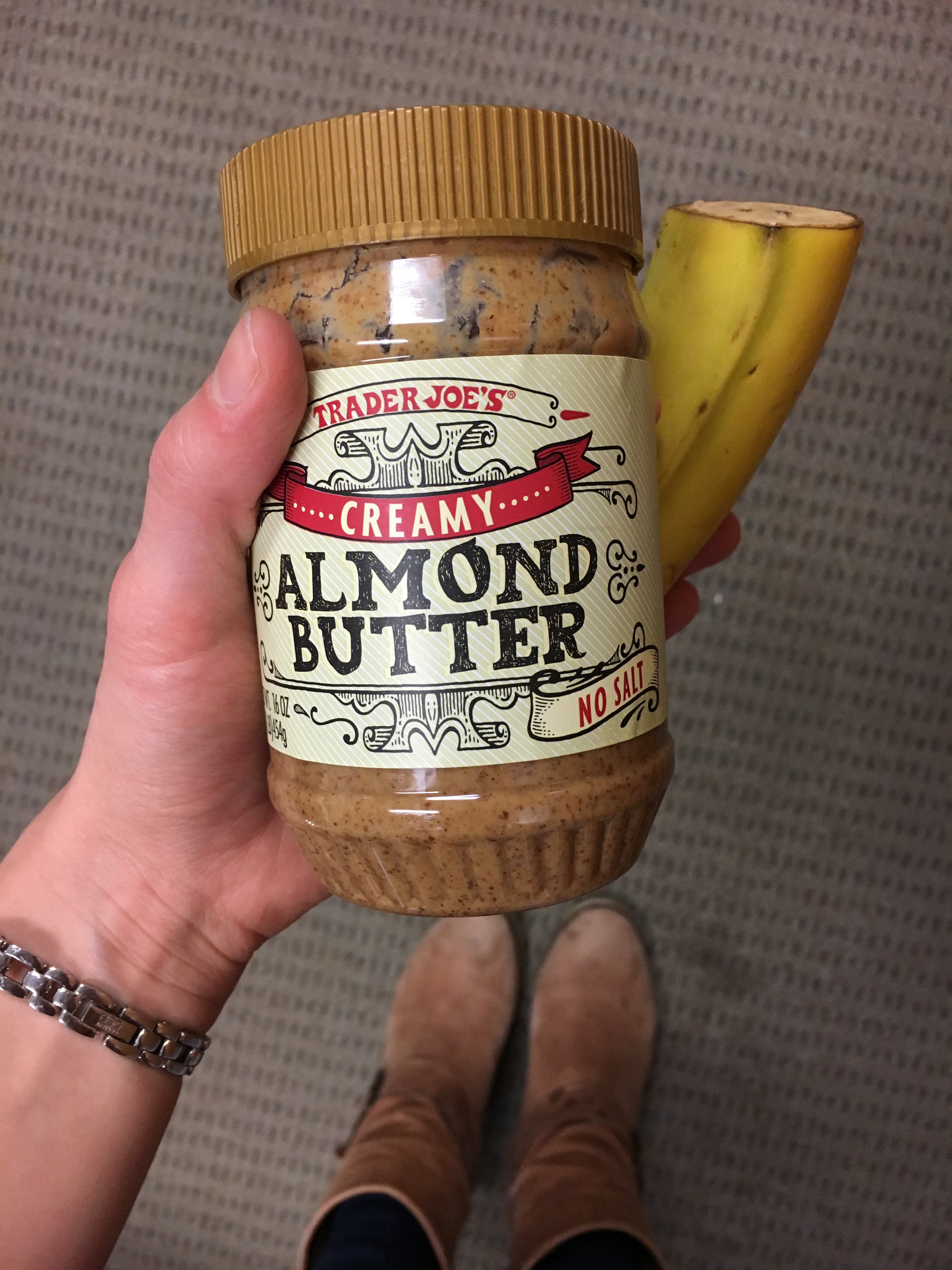 Half a banana with a bit of almond butter + a handful of Purely Elizabeth pumpkin granola eaten before class as a light pre-breakfast.
Share if you liked this post!