Hi my loves! So so excited to be chatting with you all today. I had a very full but such a restful weekend, and I have a ton of pictures to photobomb you with in this post 😉
I've been feeling especially grateful lately, for the little things, the cool fall breeze, hot coffee, pumpkin baked goods, but also the big things, my friendships, my school, and family. Can you tell I'm in the Thanksgiving spirit? But really, I don't think these feelings should be kept to just one day; gratitude is such an important aspect of happiness, and I think there is always something to be thankful for if we just look hard enough.
"Happiness can be found even in the darkest of times if one only remembers to turn on the light."
If you know where that's from, I love you.
So my weekend! I spent a lot of it with Roomie because it's been a while since we've had a day of just the two of us hanging out, so it was super nice to reconnect. It's crazy how even if you live in a tiny room together with a person, it takes conscious effort to stay truly connected. Love you, Roomie <3
Friday
I had lunch with a couple friends at noon, then did a quick Whole Foods run, and then Roomie and I ubered down to Union Market. What a cool spot. It's basically a bunch of little food spots and some cute stores. Obviously I forgot to take any pictures of the actual place, but I had shrimp and grits from this Southern place. Soooo good! Weirdly enough, I'd been craving shrimp and grits for a couple days prior to this.
I also bought a slice of flan and some mulling spices for a friend who's turning 22 and who's party I'd be attending later that night.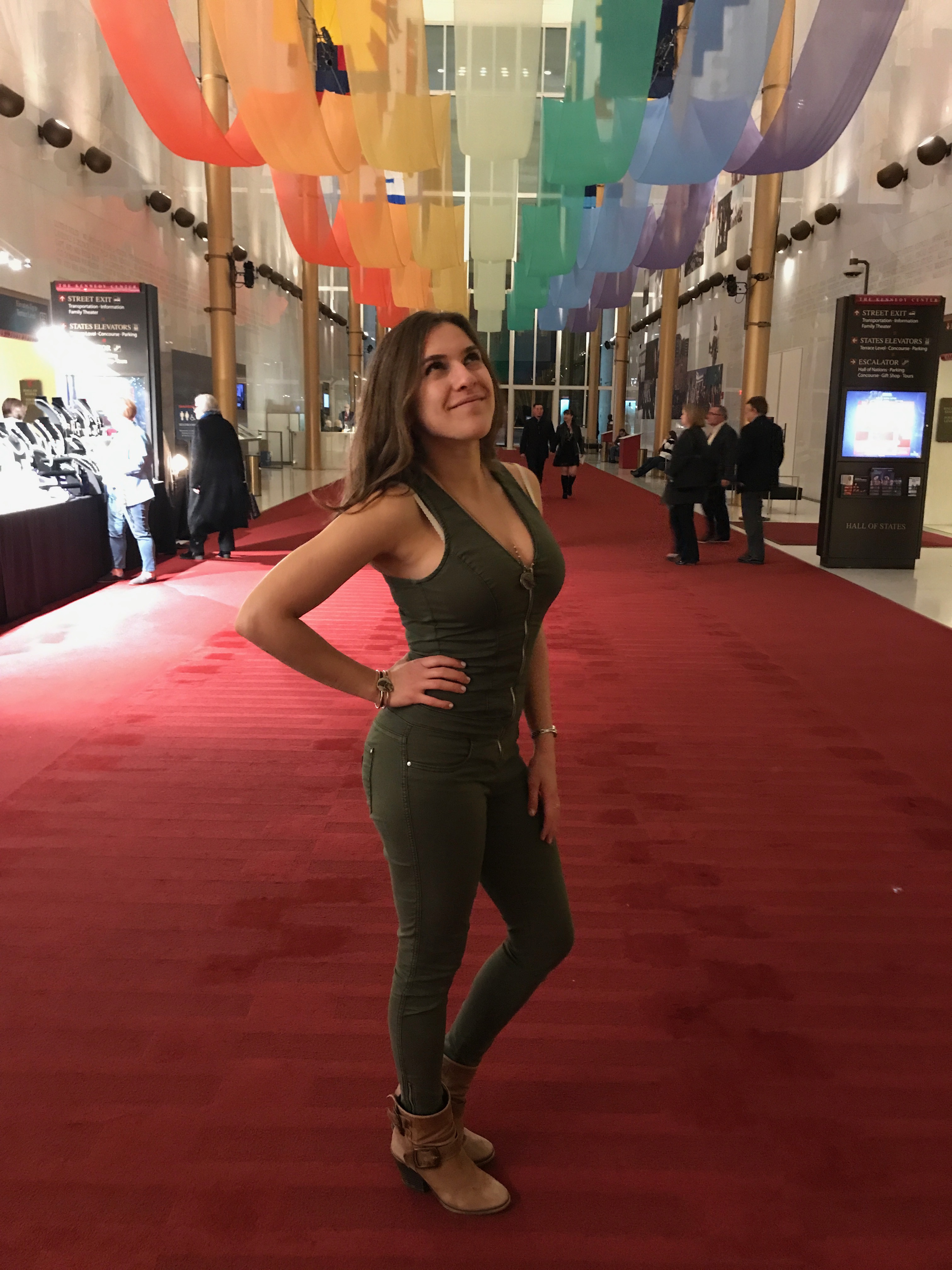 From Union Market, we headed straight to the Kennedy Center for a free performance. KC gives free performances every single evening, and amazingly, we'd never taken advantage of it until now.
The performer was Andrew Lippa, the composer behind a ton of successful Broadway shows. It was just him with his piano performing different musical theater songs from his repertoire, and I loved every second. Musical theater is my absolute favorite; it honestly makes my soul sing.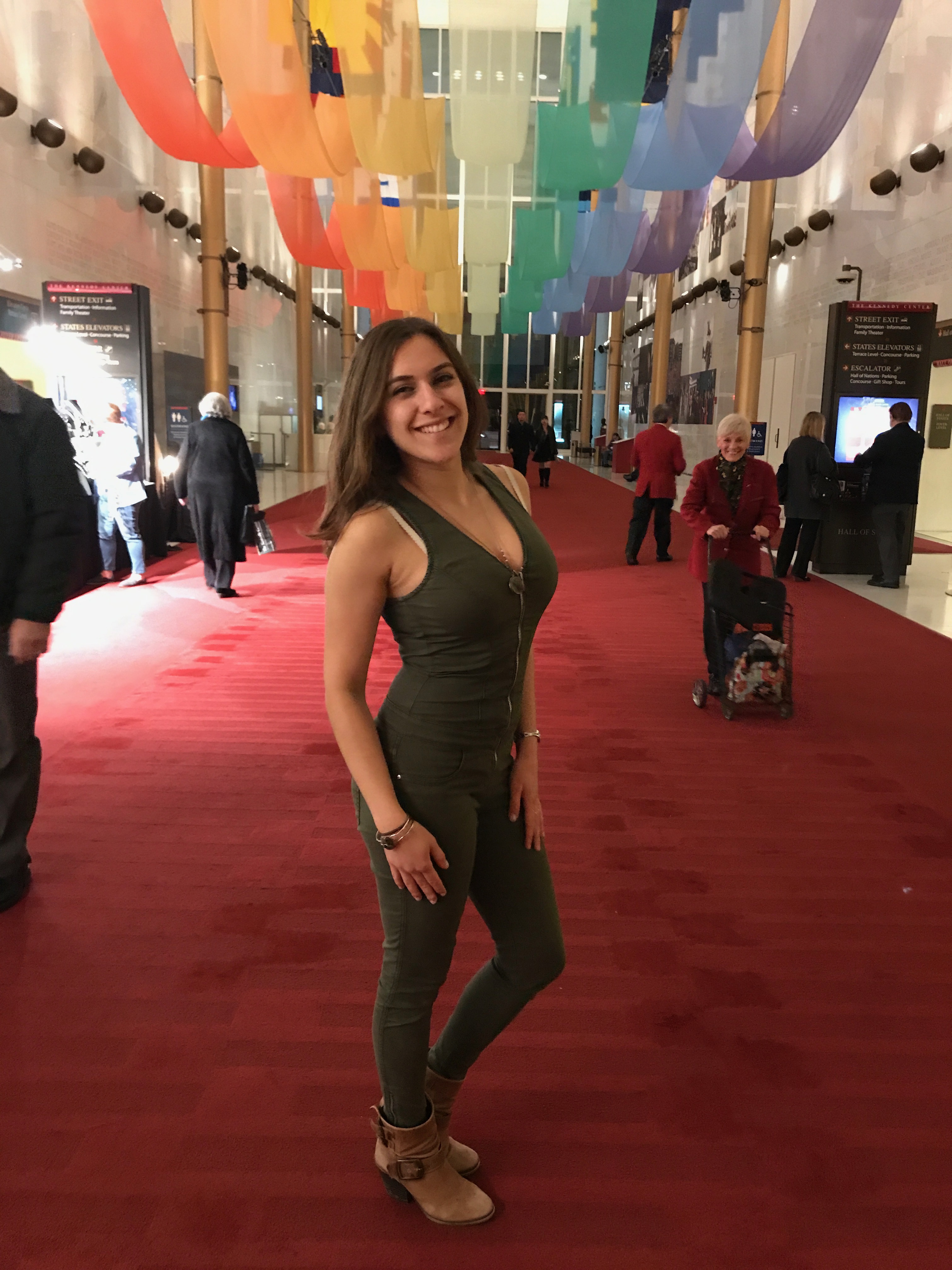 And then,  we both weren't too hungry for dinner, so we settled on getting dessert at Baked and Wired. I got a decaf coffee, and Roomie got a Chaider. I sort of regretted my choice when I tried her Chaider- chai and cider in one drink? GENIUS.
I had a carrot cake cupcake, and she had a pumpkin blondie. We sat there cupping our delicious hot drinks and just talked and talked, with bites of sweet deliciousness in between, and it was perfect. There's something so lovely about late-night desserts and conversation on a cold day. 🙂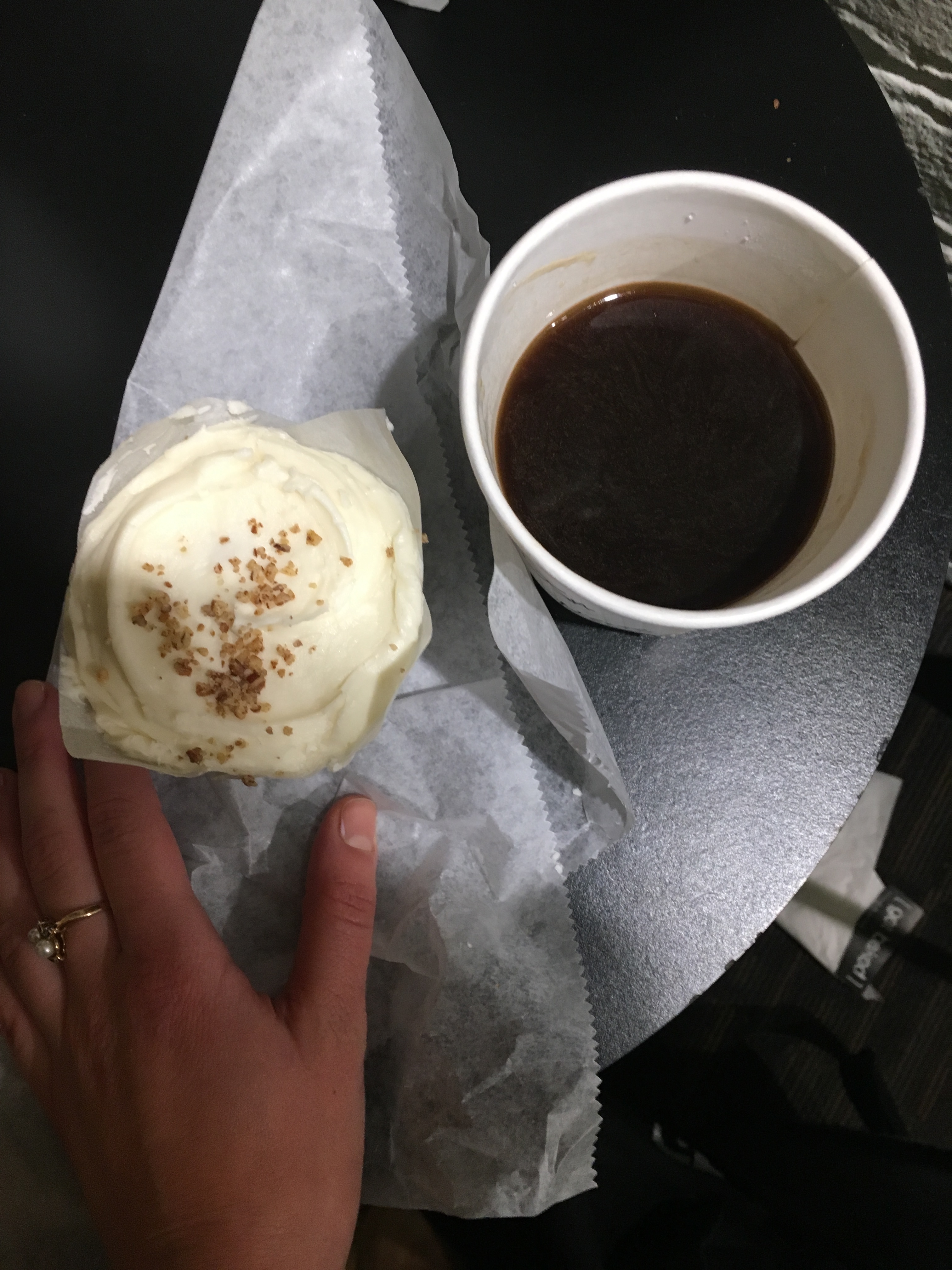 Afterward, I stopped by my friend's party to drop off the flan and spices (she loved them), danced a bit until I realized I was quite exhausted, and then went home to my lovely bed.
Saturday
Roomie and I started the day with a brunch date at Malmaison, an adorable French cafe by the waterfront. I had the Autumn Salad, which had mixed greens, sweet potato, apples, celery, dried cherries, and chicken; Roomie had avocado toast.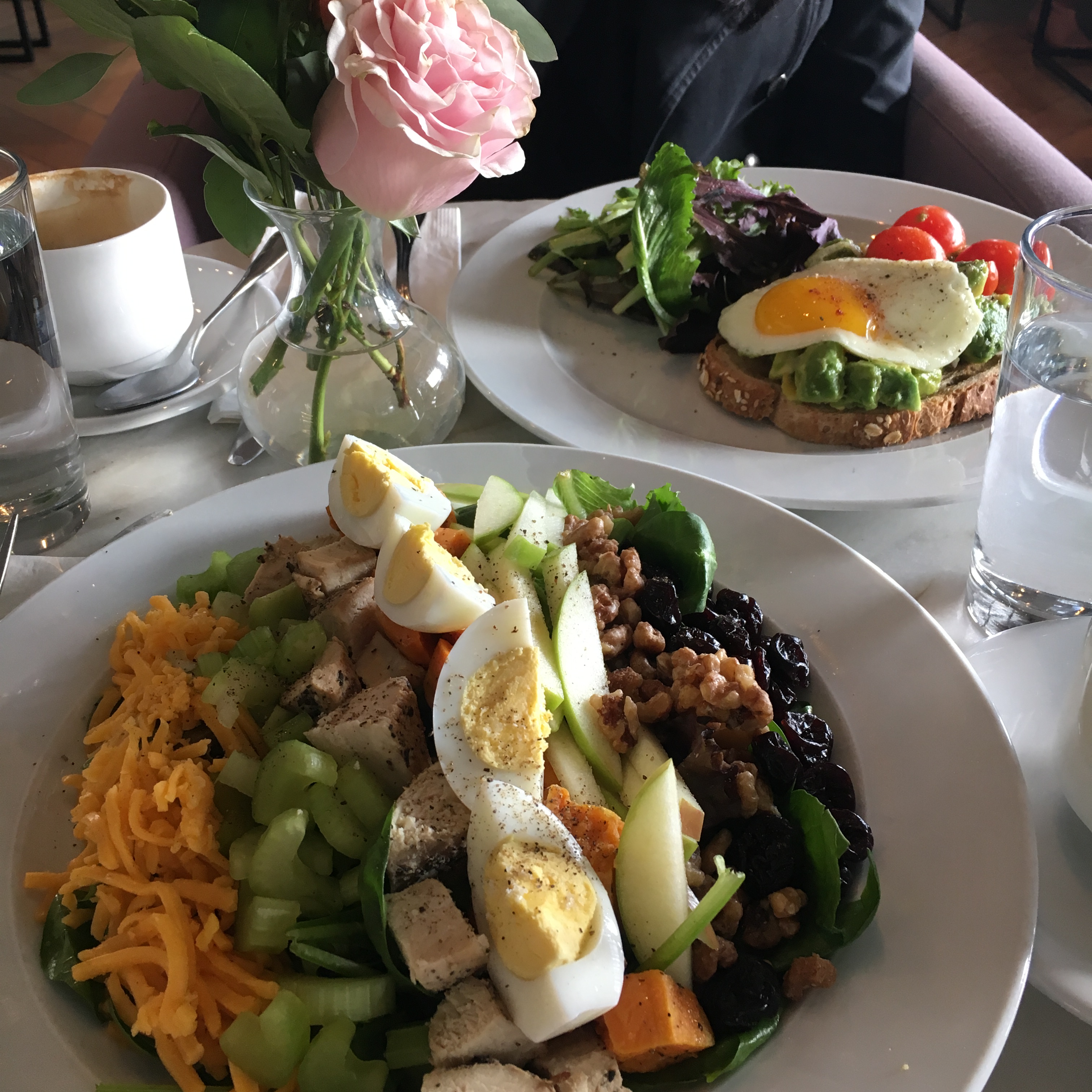 And we both opted for the cappuccino noir, which is a cappuccino with 85% dark chocolate shavings on top. It was everything.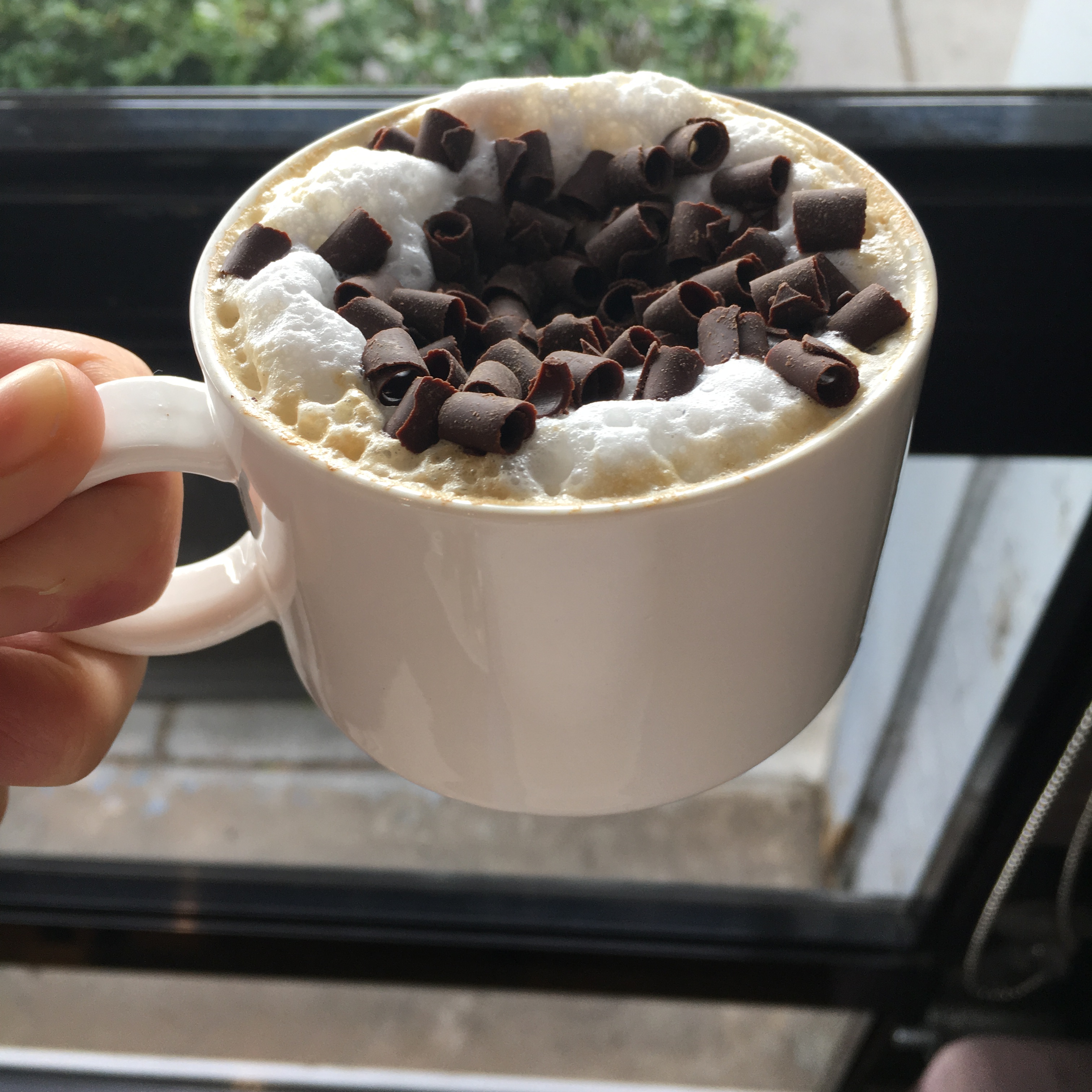 After we were done chatting, savoring our food, and taking tons of pictures…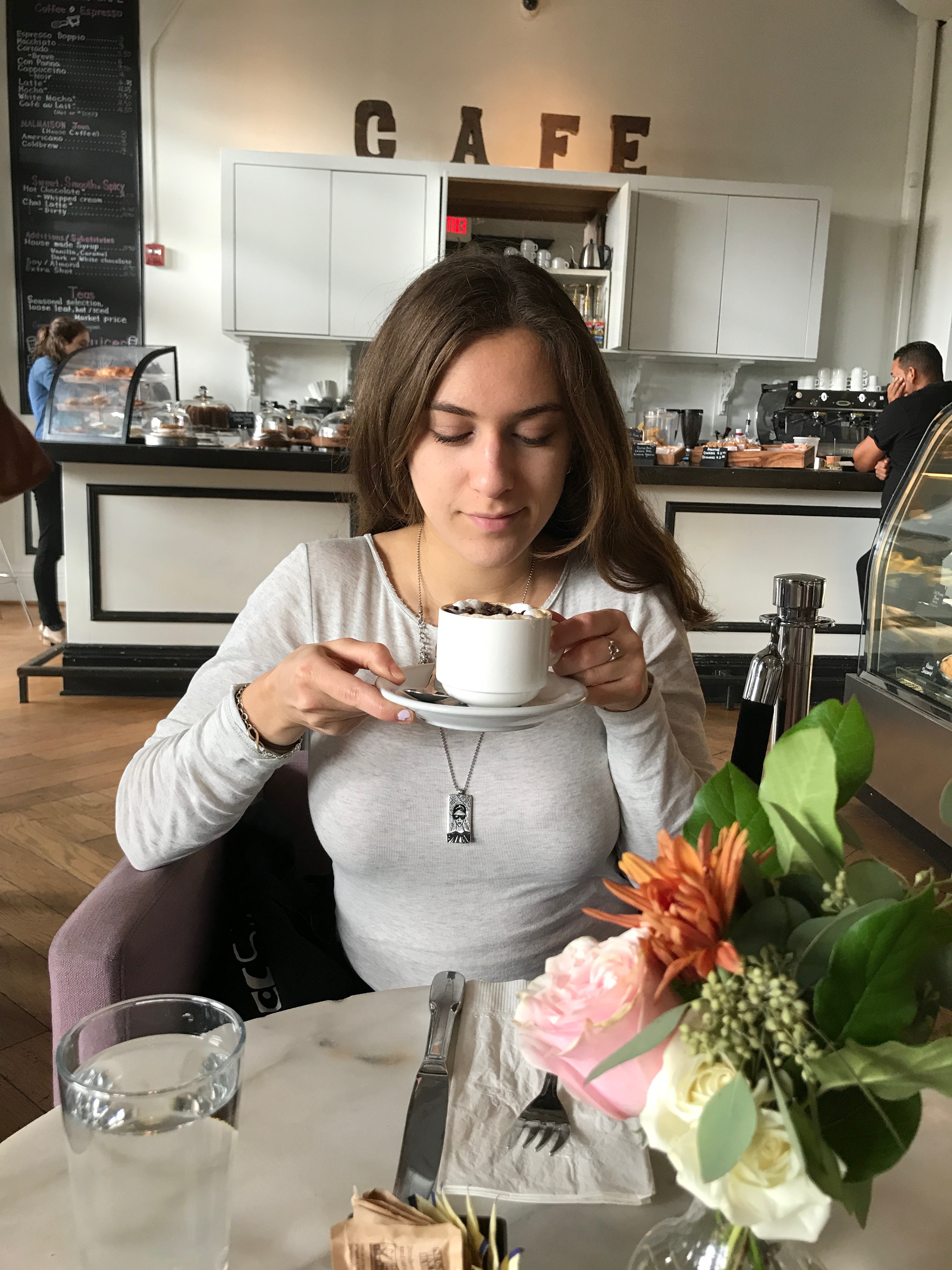 We went back to campus and headed to the campus gym because Roomie agreed to work out with me. I guided her through a killer HIIT workout, and she kinda died, but was also really grateful. 😉
I got a bit of homework done, and then we met up with a few friends and just hung out in their room for the rest of the night. It was super low-key and exactly what I needed.
Sunday
I went over to a friend's house to bake for Monday's work potluck. She has an on-campus house with an actual oven and baking supplies, so I was very grateful that she let me invade. 🙂
I made these pumpkin chocolate chip cookies, which are obviously not the healthiest, but they were absolutely delicious, and Thanksgiving is not about eating only healthified treats.
And then I worked from 3-8 at the campus Gospel Choir concert, which was so beautiful. My classmates are so dang talented. 🙂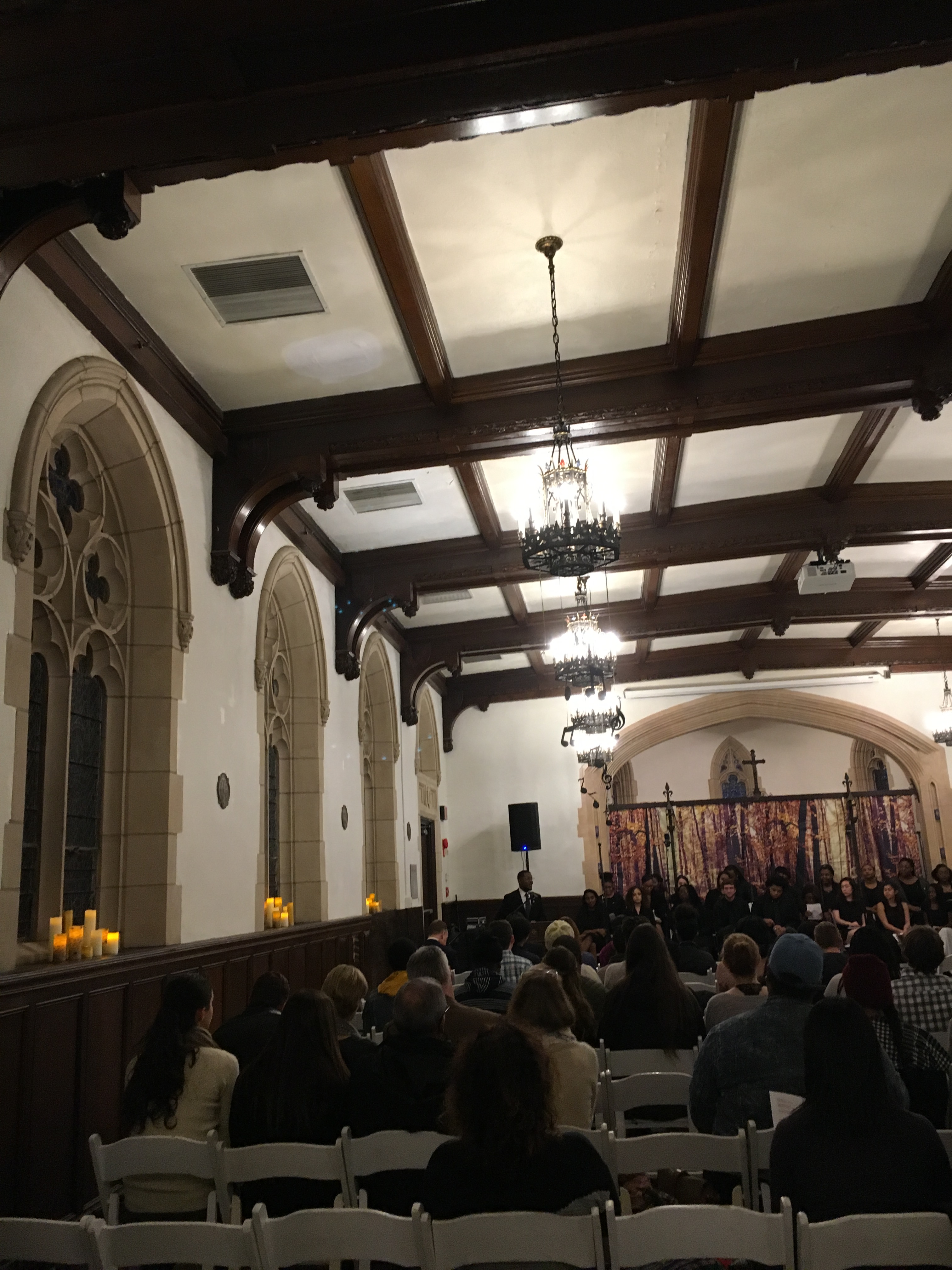 And that was my weekend!
If you're interested, here's my recap of my workouts from last week. Please don't compare or try to do exactly what I do; my workout split varies week to week depending on my energy levels and what my body is craving. I only include these to give you some great workout options.
Workout Recap
Monday– this total body workout from Popsugar Fitness
Tuesday-this Fitness Blender cardio core workout + this quick ab finisher from Blogilates
Wednesday– 3 mile run + this Blogilates butt workout
Thursday– power yoga with Adriene
Friday– rest/walking around with Roomie
Saturday– Fitness Blender total body hiit
Sunday– rest/stretching



Tell me what you did this weekend!
Thanks Meghan for hosting this Week in Review!
Share if you liked this post!