Today marks the 16th anniversary of 9/11. Before I can talk about my workouts and my weekend and lighter things, I just needed to acknowledge that day and everyone who lost their life or lost a loved one that day. Your stories are always remembered. Even 16 years later, the wounds of that day remain raw and untouched by time. Let us all take a moment to remember and commemorate all those we have lost…
Hello, hello!
Super excited to be linking up with Meghan for this little recap of all my workouts and my weekend.
See I would do a full on week in review like I did here and here, but being in college means most of my days are relatively mundane. Not to worry, I'm still finding the magic in every day, mostly by making sure I have something to be excited about, be it a dinner with friends or a study date or my favorite Sweetgreen salad.
But usually, my weekends are when I really try to pack in as much fun and soul-fulfillment as possible. And sleep. Lots of that.
So let's jump right in. Weekend first, then workouts 😉
Friday
Not even joking, Friday was my absolute favorite day thus far in sophomore year, and right up there with my favorite days in college.
It started off with a Halo Top date with Roomie. Allow me to explain. Roomie and I go to Whole Foods every single week to grocery shop (LOL, yes our wallets hate us), but ever since last year we started doing this thing where we would occasionally buy a pint each of Halo Top ice cream and have it for breakfast after shopping.
It's whatever.
I had oatmeal cookie, and so did she, and it was adorable. And so good!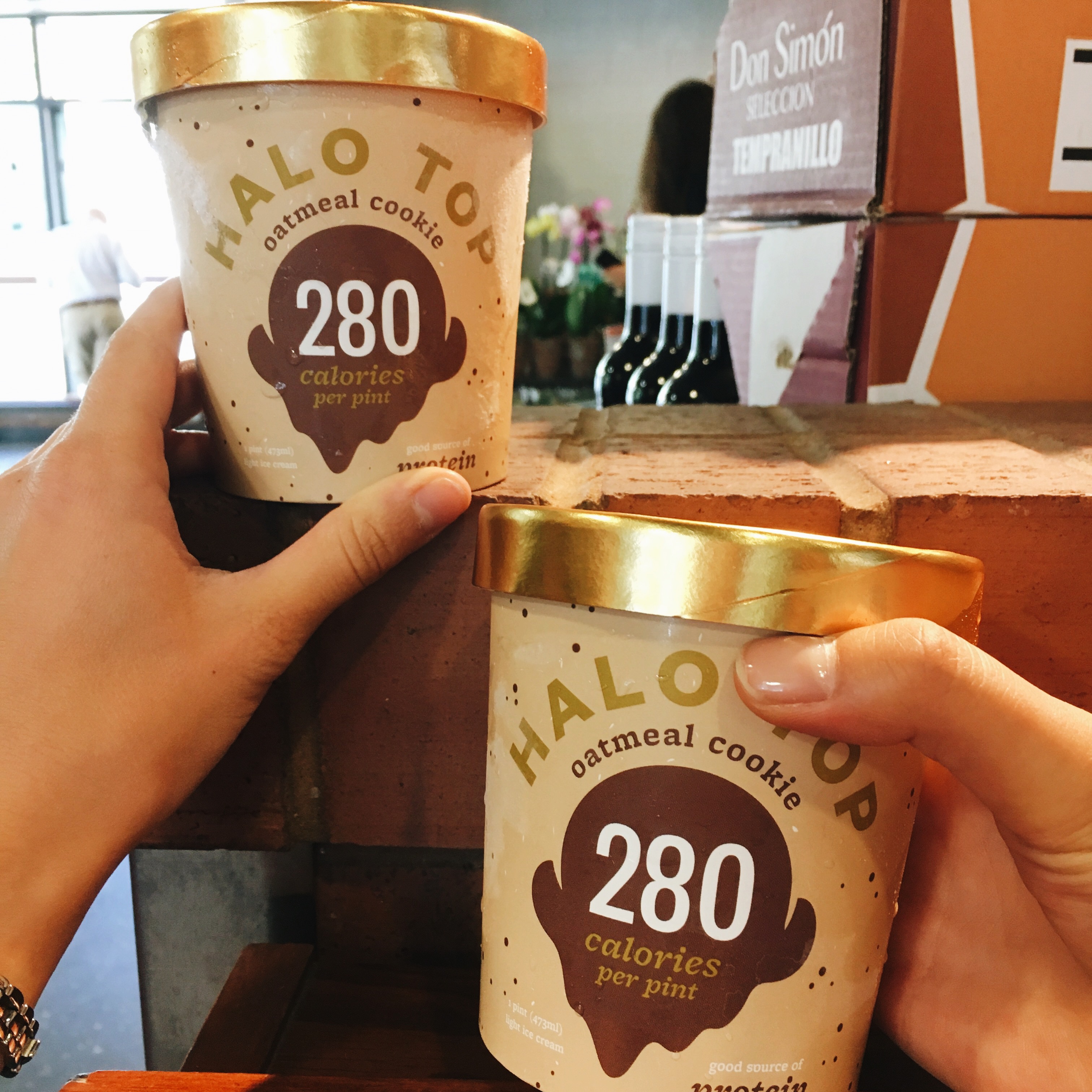 Then, because we both were graced by the gods and don't have class Fridays this term, we decided to go on a little DC adventure. I suggested the National Portrait Gallery, since we've never been, so that's what we did.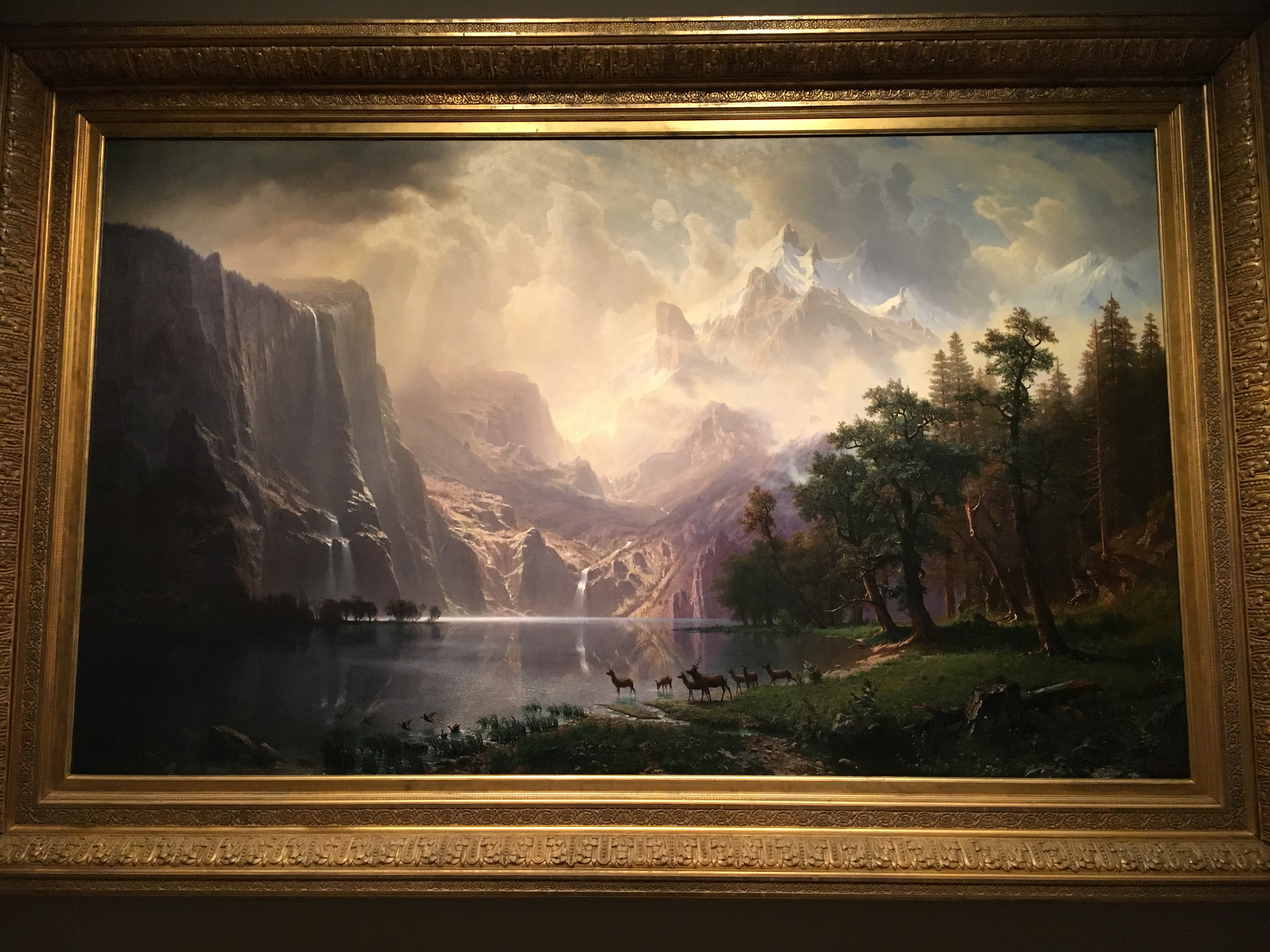 I loved it! So so interesting, though it left us both WIPED by the end. Also the National Portrait Gallery shares a building with the National Museum of American Art, so we saw bits and pieces of that, and it looked INCREDIBLE, so we will definitely be coming back there in a couple weeks.
All the pics are from the American Art Museum, because I felt more inclined to take pictures of beautiful scenery than dudes' faces, but rest assured, the Portrait Gallery was very well explored and appreciated by us.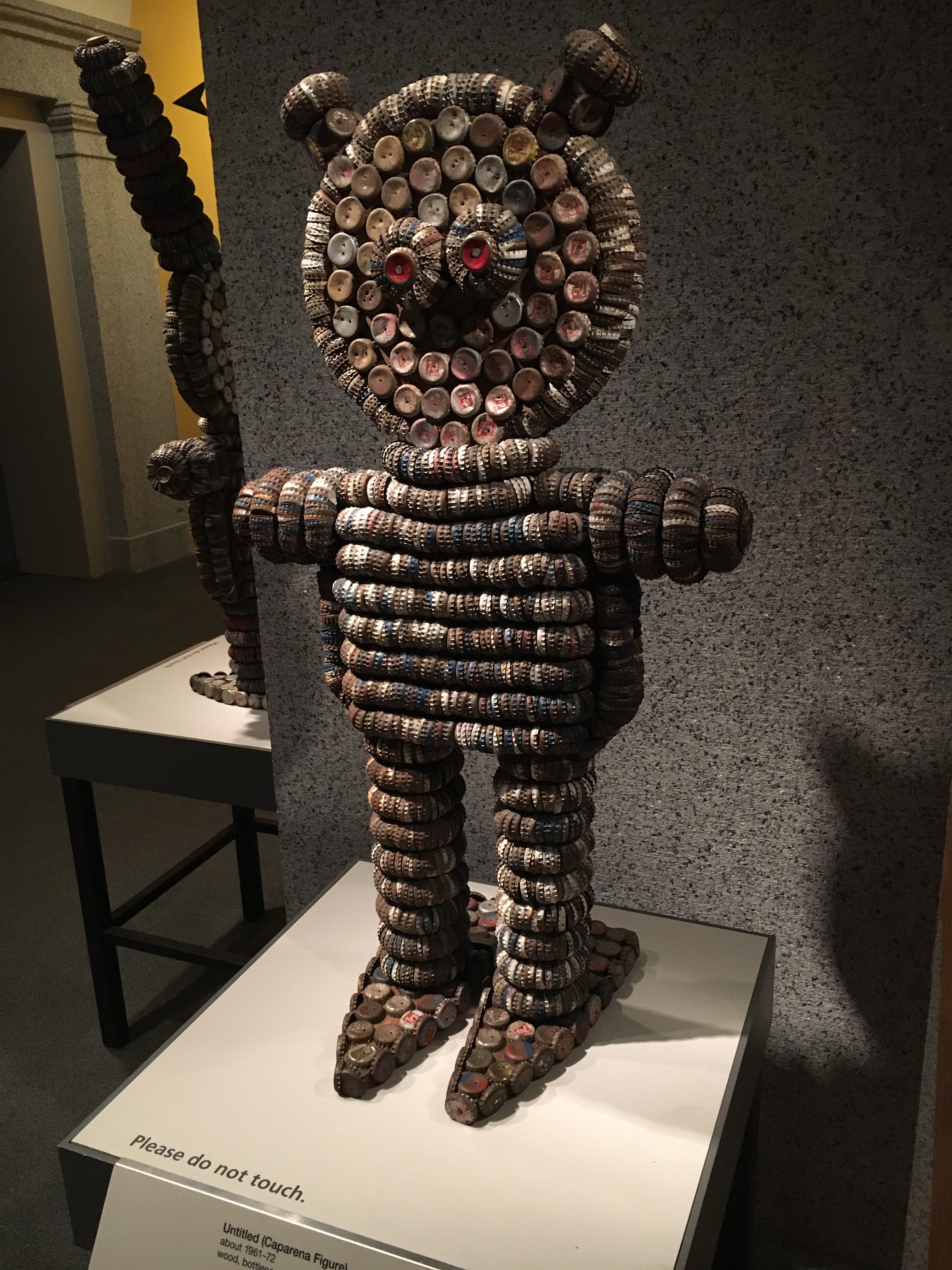 This painting made me miss home 🙂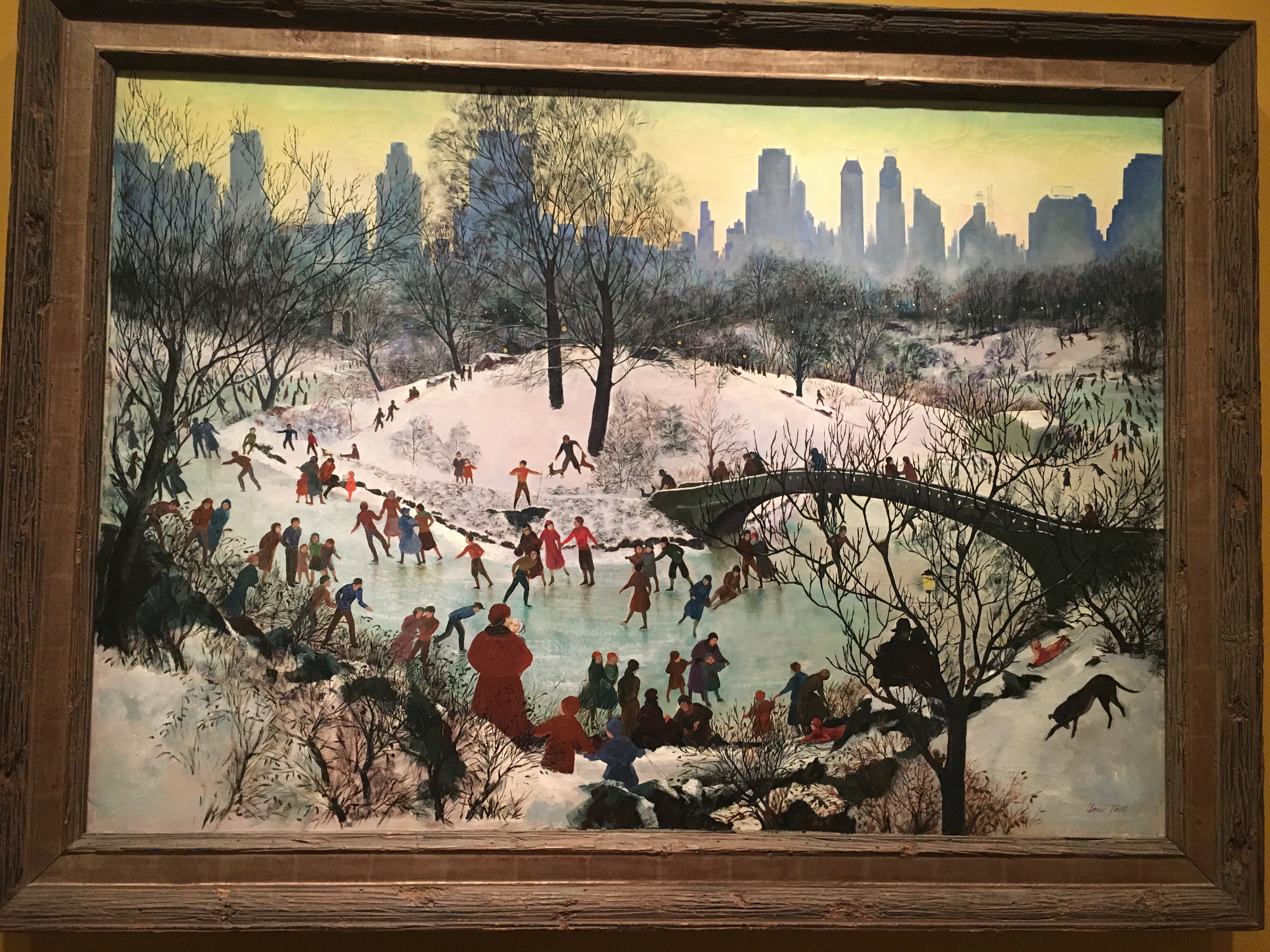 When I got back to campus, I met up with a friend to go to the Friday Jewish Shabbat service. I don't always go to these, but one thing I love about Georgetown is how inclusive and welcoming every religious service is.
I'm personally not religious, but I love attending different services on campus (so far I've been to Catholic mass, Hindu puja, and Shabbat) because of that innate feeling of community and hope and pure joy that's often tangible in the room.
Also, all the religious services provide delicious free food, so…ya know, perks 😉
Then we headed right to Open Mic night, where we heard some overwhelmingly talented Georgetown students performing slam poetry. We both just had our mouths perpetually open because we were so awestruck by how incredible our peers are.
Saturday
This is SO college, and so NOT Nicole, but I woke up at 2:45 today. Like in the afternoon. I had gone to bed at 2am the previous day, and I guess I REALLY needed sleep.
But I rolled out of bed, did some homework, went to the gym, and then my friend cooked dinner, so we all hung out and ate an amazing home-cooked meal and watched John Mulaney's special on Netflix. Happy soul 🙂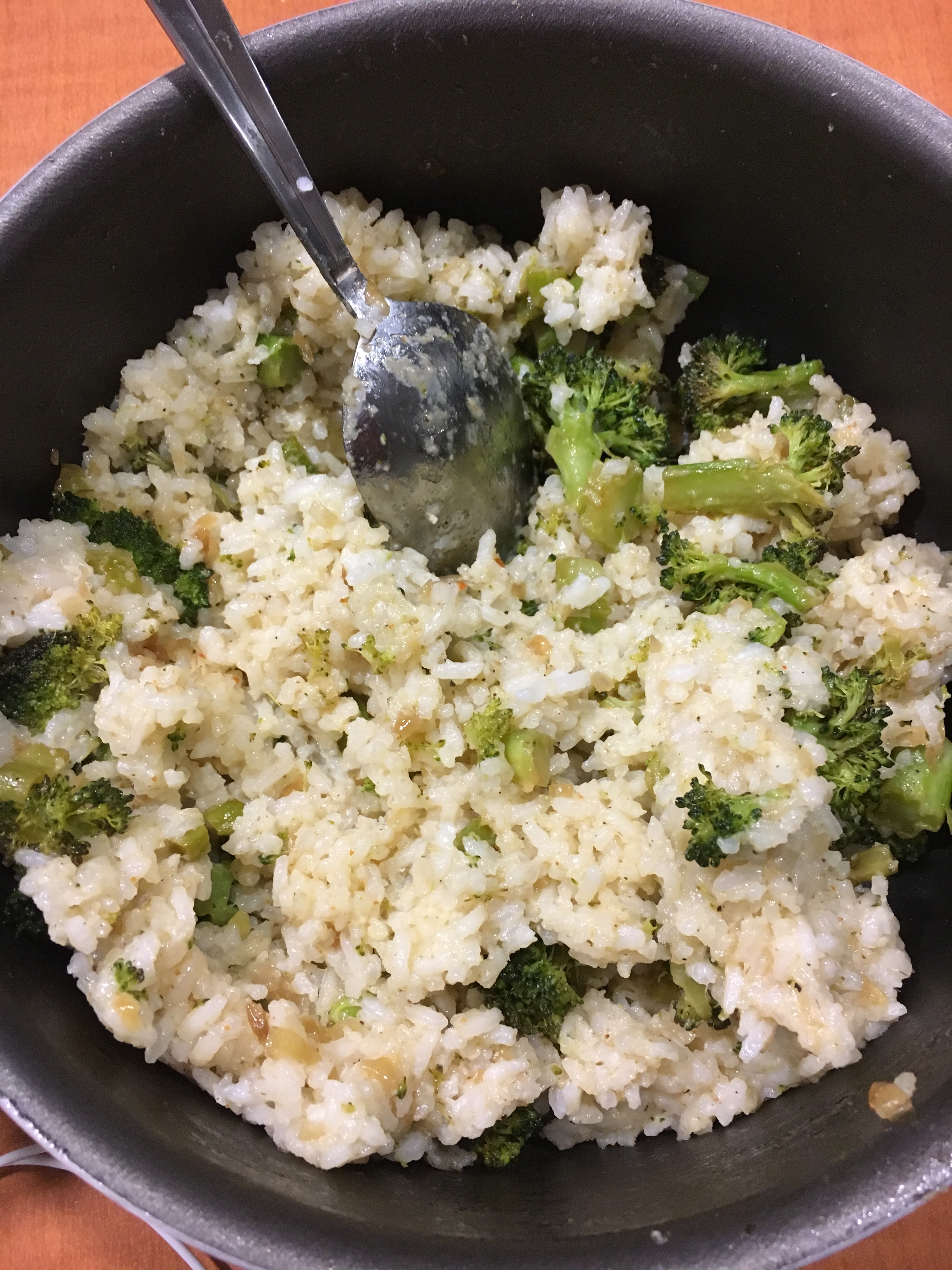 Sunday
Today started with a friend date with Georgetown Bestie. We went to the nearby Jaco Juice Bar, and I obviously went with the peanut butter acai bowl.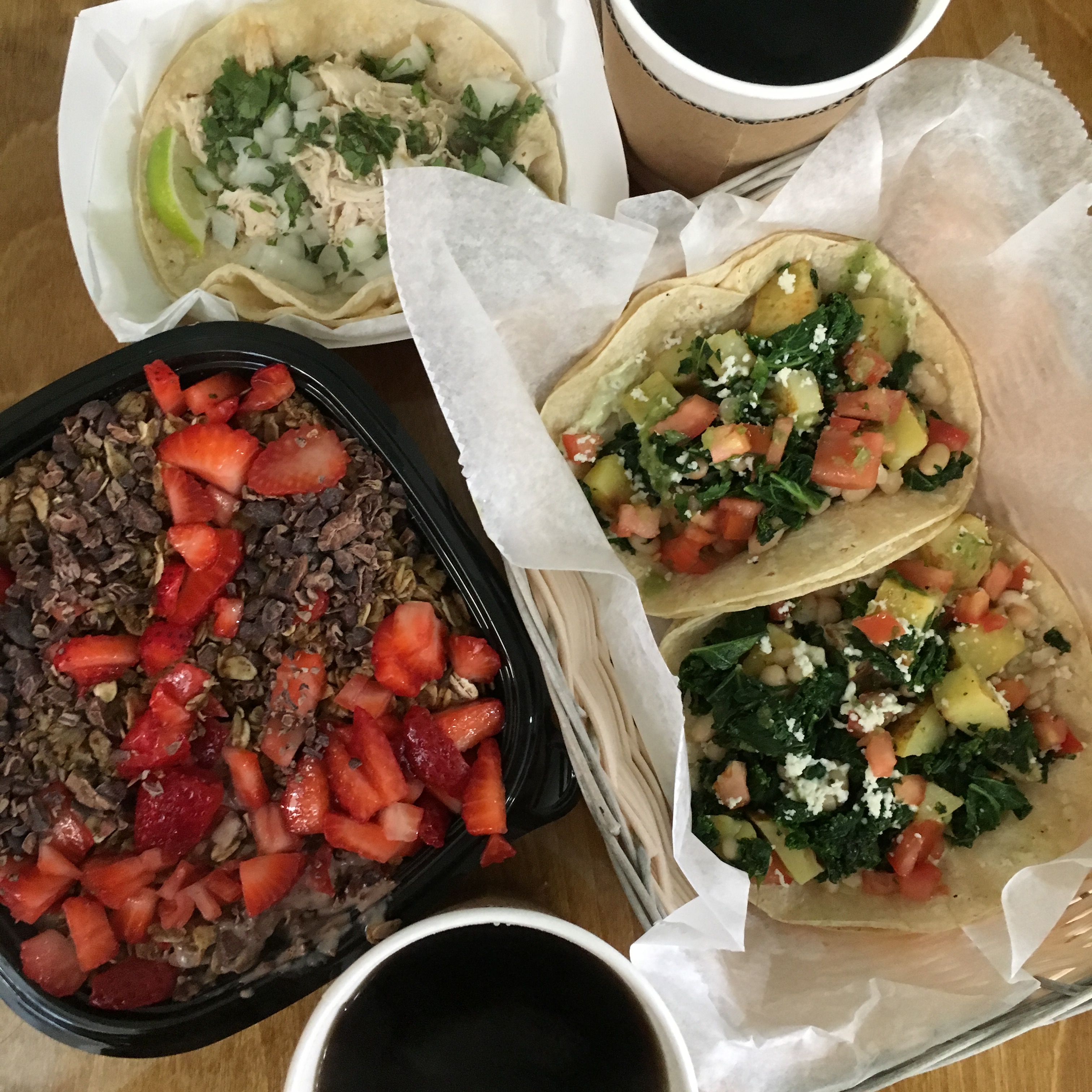 Followed that up with a VERY necessary mani/pedi at my favorite Vicky's Nail Salon. My nails have been so gross-looking lately, so I'm excited to get them socially acceptable again.
We got back to campus and studied in the library for a while, and then I had to go to my very first work day. I'm working for Campus Ministry this semester, so I just need to help out with Sunday mass and different office work. Like I mentioned, I am not at all religious, but I really wanted to work for Campus Ministry because it's such a welcoming and nice community.
While there, I snagged a caramel apple because I haven't had one in probably five years and couldn't resist. :p
Workouts
Sunday– I did a short but VERY sweaty HIIT session. So I was going to tack on a lower body strength workout as well, but by the end of this workout I was pretty wiped. Plus I didn't want to overload myself too much on Sunday and then get burnt out early in the week.
Monday– I did this lower-impact cardio workout and followed it up with this awesome arm workout from Rebecca Louise.
Tuesday– For my cardio today, I decided to just take a brisk walk for about 45 minutes, since I had time between classes. I ended up randomly crossing over into Virginia over the Key Bridge, which was a first, and pretty fun! I did this workout, this one, and this one for a full abs/obliques workout.
Wednesday-I did this warm up video + this lower body burnout workout. My thighs and glutes were DYING. In a good way, of course.
Thursday– I took a walk again while talking to friends back home and then did this and this Blogilates arms video and this core video for a total of about 30 minutes of Pilates.
Friday– rest day
Saturday– I pounded out this HIIT workout, for which I had a surprising amount of energy, and topped it off with this video and this one from Blogilates for a complete lower body workout without weights.
Sunday– stretching out with this yoga video. I usually either take a total rest day Sunday or do something super low-key like yoga or stretching, depending on what I feel I need that week. Stretching is super important for fitness and overall health, so don't neglect it!
Hope you guys had a great weekend, and wishing you all an awesome week! See you for WIAW in a couple days!
Favorite moment from the weekend?
What's been your favorite workout recently?
Share if you liked this post!