Hello my sweet munchkins! Happy post-Thanksgiving! Tell me, are you all in the Christmas spirit already? I honestly feel like the Grinch this year because while I'm usually ALL OVER Christmas and can't wait for the season to start, I'm just not feeling it yet. Like I'm super excited to feel it, and I can't wait for all the pretty decorations and the holiday cheer, but I haven't had that feeling yet. That feeling where you go outside and there's a chill in the air and some kind of tangible feeling of magic, and you know the Christmas season is here. But also, I'm in the camp that looks at December 1st as the opener of the season, so hopefully I'll feel it then.

But I'm getting ahead of myself. How was your Thanksgiving? I hope you all rested up and ate some very satisfying pie food.
My Thanksgiving break was actually surprisingly low-key, and I liked it that way. It was super restful, a bit lazy, but also quite sweet. Let's go over some highlights, shall we?
Wednesday was my first full day back home. I started the day with a breakfast date with Syracuse Bestie whom I missed something awful. We spent several hours catching up at Penelope over eggs and waffles and lots of strong coffee. Sophomore year hasn't been great with finding time to check in with friends outside of college (everyone is seriously so much busier), but one of my goals for the rest of the semester is to make more of a conscious effort to connect with friends back home. They're all so very important to me, and I never want to take those friendships for granted.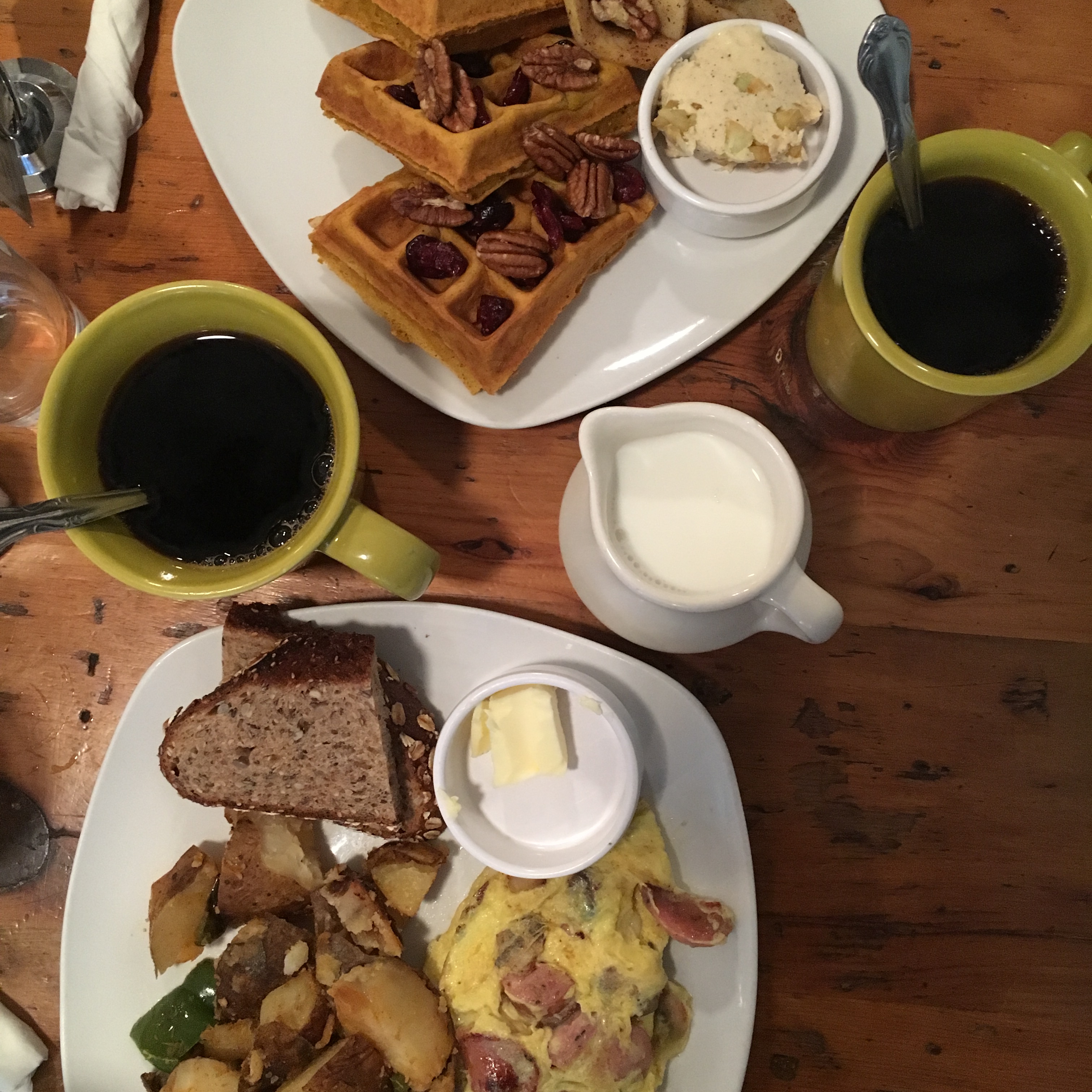 In the evening, I met up with another dear friend, and we caught up at Le Pain Quotidien. Not sure if I ever mentioned this, but this was THE hangout spot for me and my friends throughout high school. So I'll always love it, if even just for the nostalgia. But the food is delicious too! I had their warm autumn grain bowl that had quinoa, sweet potatoes, goat cheese, and some other stuff I can't recall. 🙂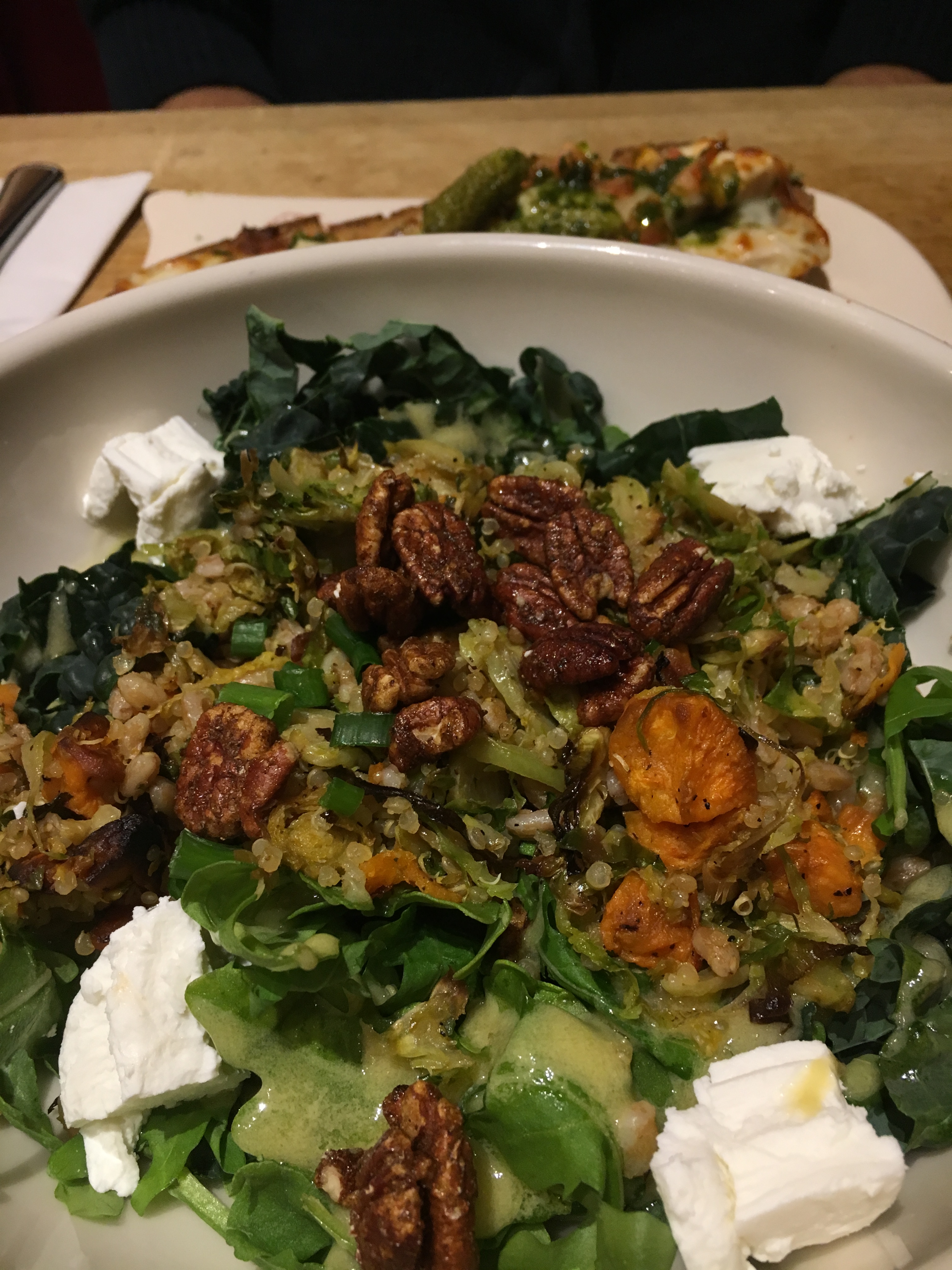 And then we walked over to see the inflated balloons that would be making their debut the following day at the Macy's Parade. I've never actually attended the parade; in fact, I don't even remember watching it on TV ever, but this was my second time going to see the balloons, and I think it's a much more chill and less mainstream way to enjoy the tradition. 😉 There were still tons of people though…
Thursday was Thanksgiving, which was spent with my little family and Georgetown Bestie. I get sad sometimes that so much of my family lives elsewhere because I have always loved the idea of giant family get-togethers, but our small gathering was perfect in its own way too. 🙂
GBestie and I hadn't seen each other in a week (*gasp*) so we spent like an hour nonstop talking in my room after dinner. We're ridiculous.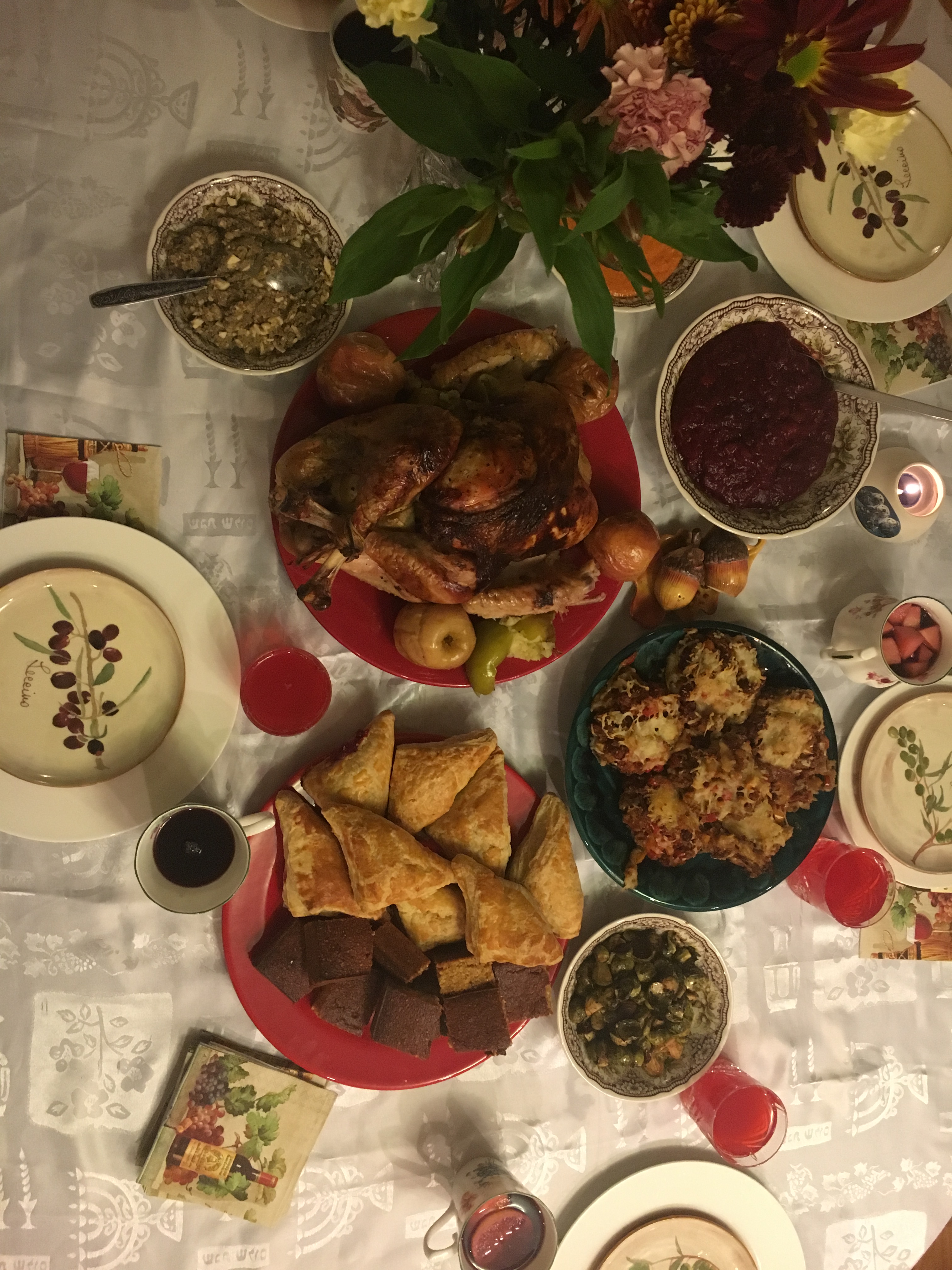 Friday I hung out with my dad, and we just went for a walk in Prospect Park. I played with some leaves…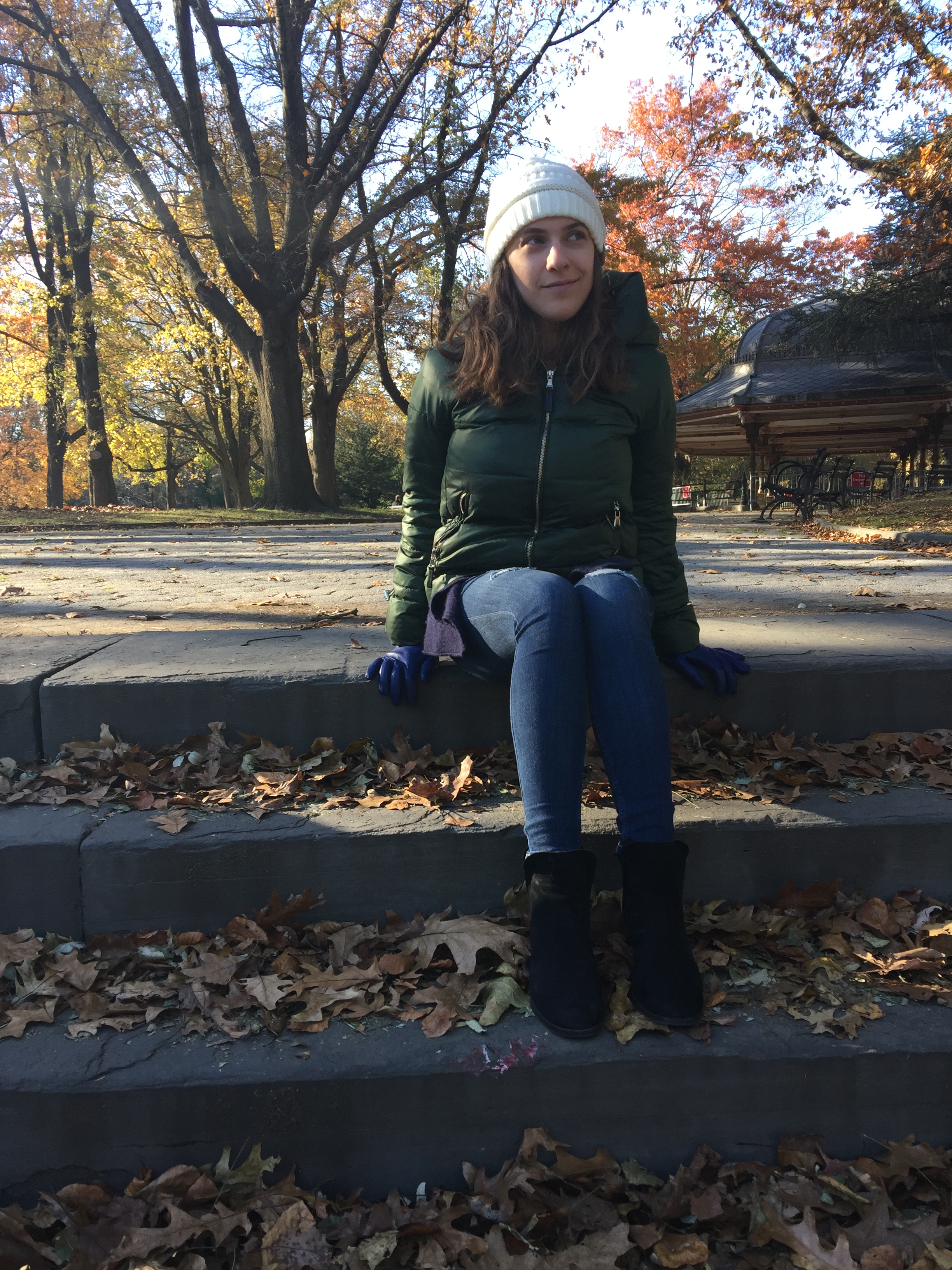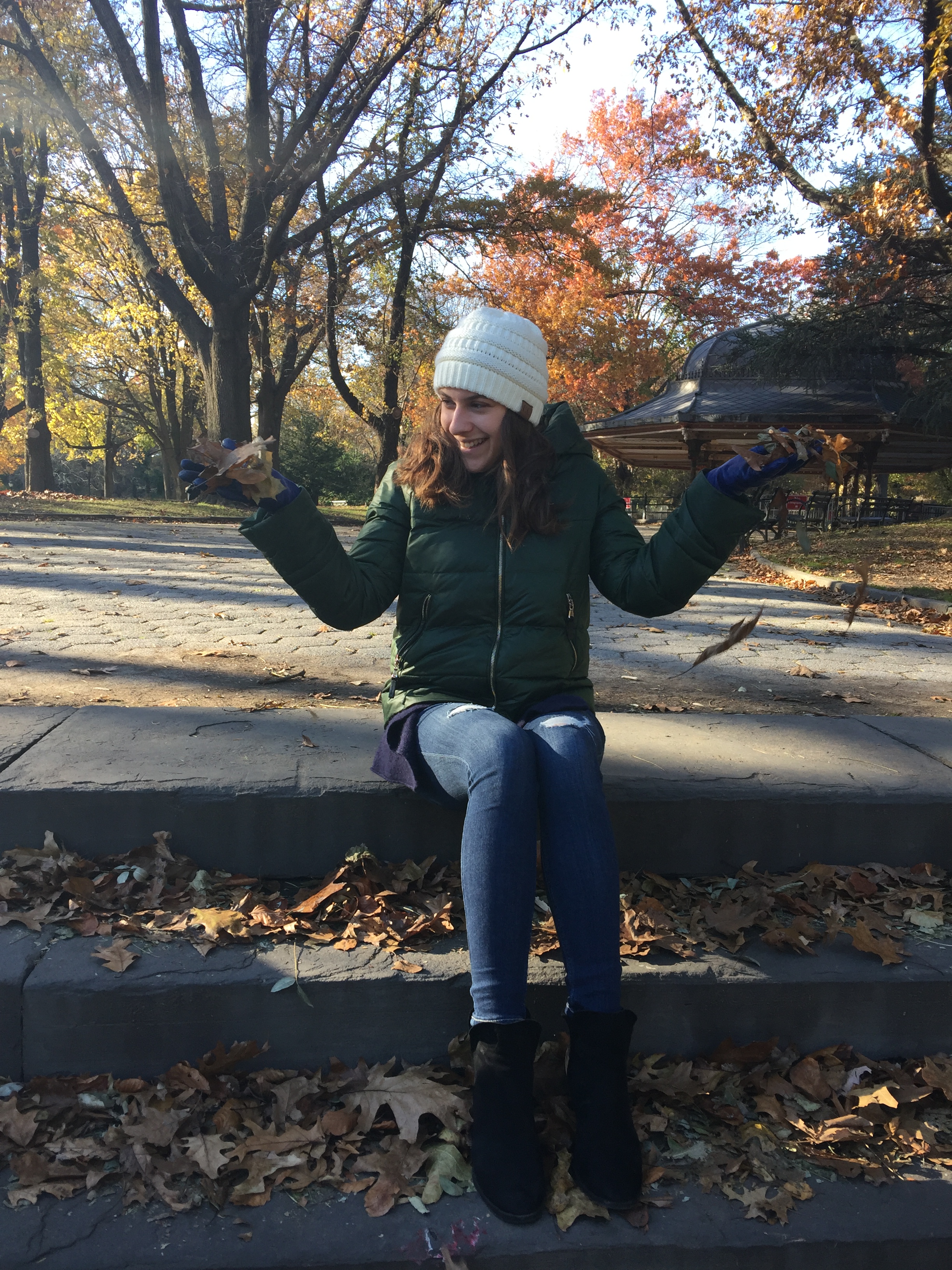 I was also feeling some movement, so I did this lower body workout not realizing that it was basically gonna take me out of commission for the next 3 days. No. Joke.
I also decided to use the Thanksgiving leftovers in kind of a creative way for dinner where I took mixed greens, put some turkey on top, some roasted brussels sprouts, and a serving of sweet potato casserole. And then I used cranberry sauce as the dressing. (All recipes are in this post.) It was actually delicious and a great way to revamp leftovers!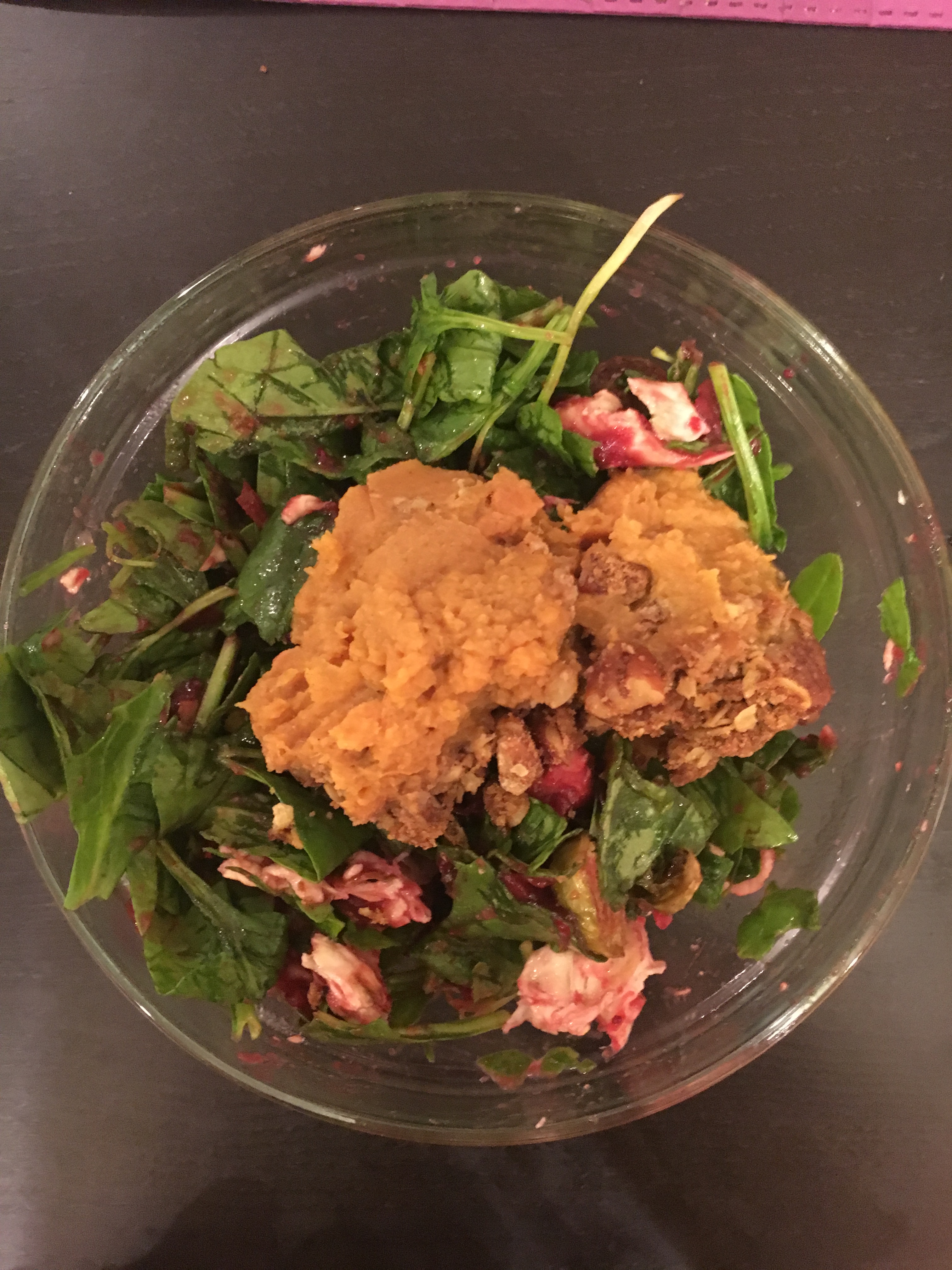 And Saturday I noticed that we were out of pie, and we had a surplus of bananas, so banana bread it was! I used this recipe, which is a real winner! I used about two tablespoons of coconut oil and the rest almond milk because I was running out, but I think next time I may use a little more coconut oil to make it more crumbly.
I also did this stretching and yoga routine to placate my sore leg and butt muscles, and then I did this one for the arms to ya know, balance the soreness a bit. 😉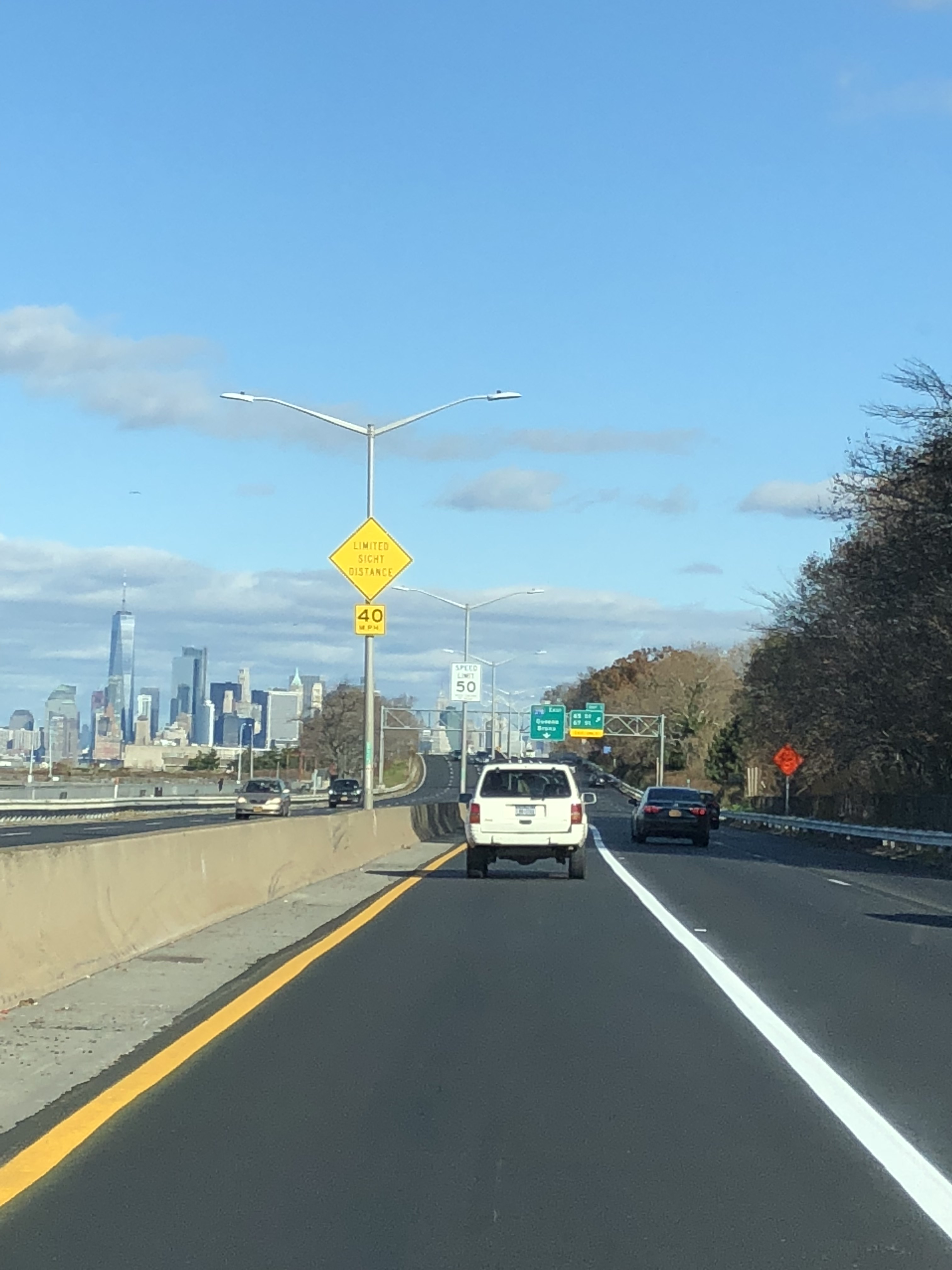 NYC looks pretty daytime and night. <3
And then Sunday I returned to my lovely Georgetown. The picture below is the beautifully decorated Union Station, which is evidently much more ready for the holiday season than Nicole. :p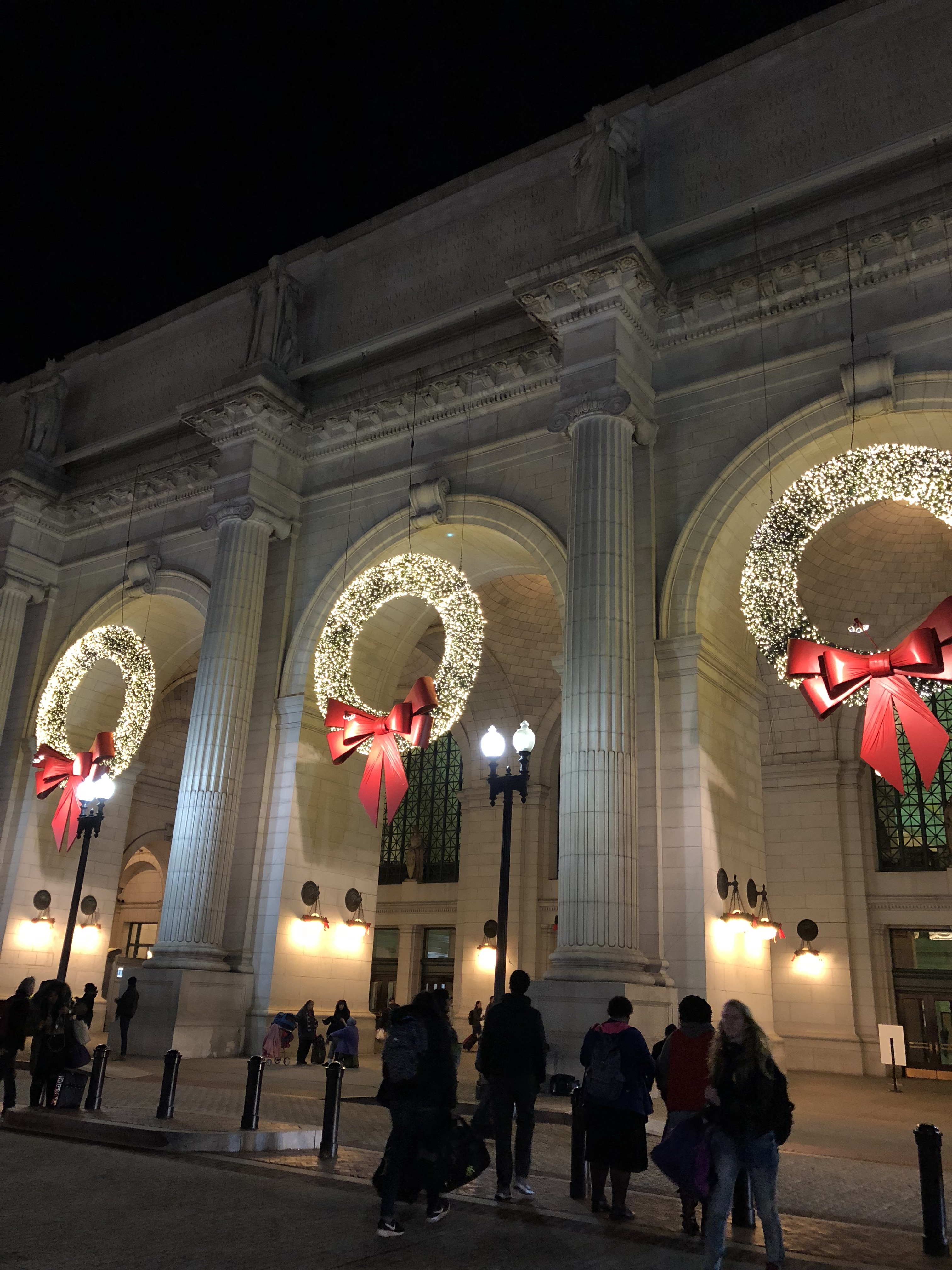 On the bus ride, I was only productive in the first hour, but then lost all motivation and decided to journal and stare out the window instead. Yup, I'm definitely still in vacation mode. Good thing there's only two weeks of classes left (Eep!).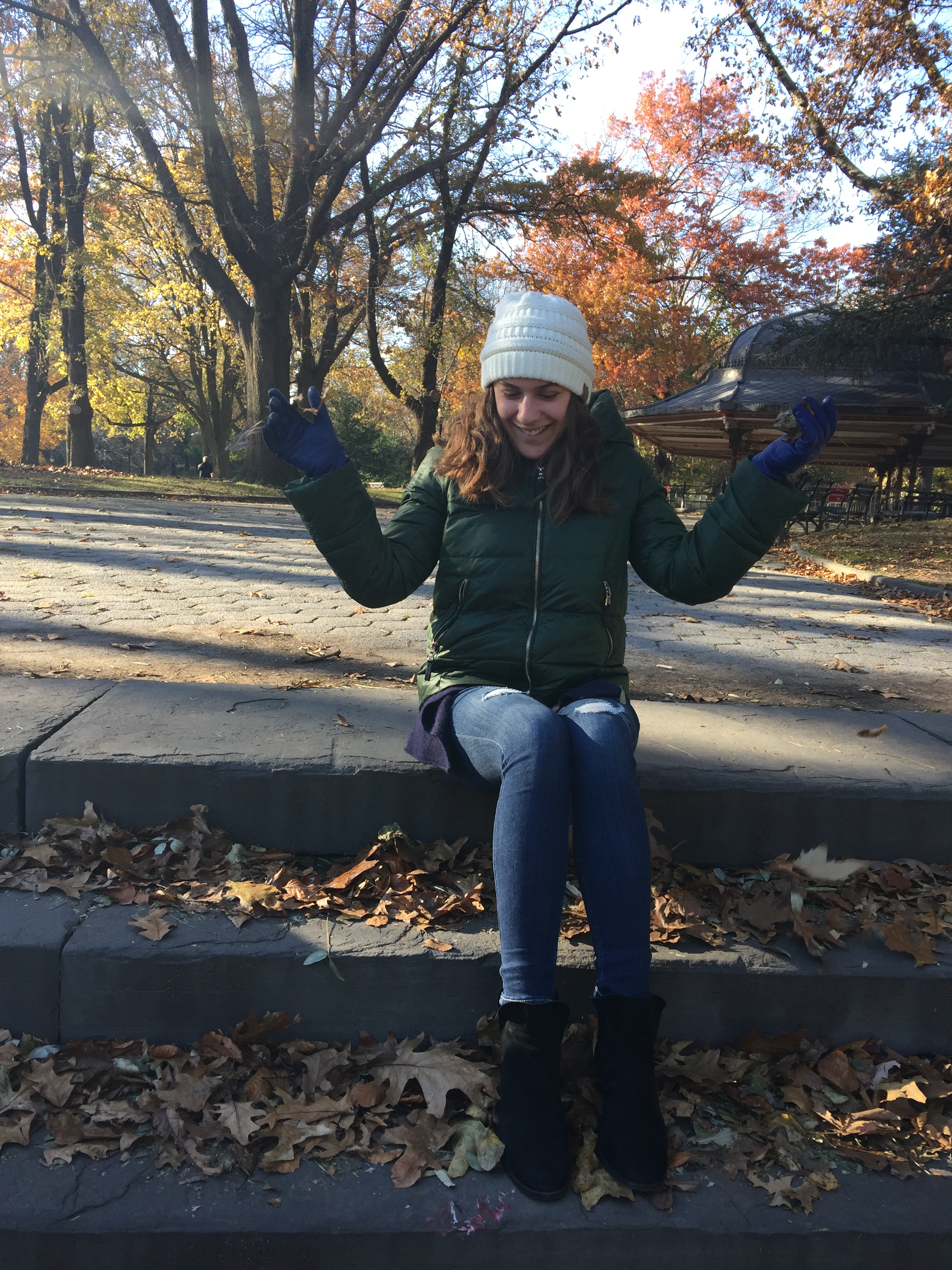 How was your Thanksgiving weekend?
Are you feeling the holiday spirit?
Linking up with Meghan for Week in Review!
Share if you liked this post!