My lovelies! By the time this post is live, I will be galavanting around Georgetown, and that thought is majorly messing with my mind right now. I mentioned before that I am teetering between immense excitement and mind-numbing fear, but mostly, I can't even imagine what this year will be like. It just feels so absolutely new and unpredictable, even though I'm technically doing this for the second time.
I'll be back with a post on some sophomore year thoughts and goals, but until then, I'd like to show you my last week in NYC before I become an official sophomore.
It was a pretty great week, which I filled with family time and friends and very NYC things. I think I was trying to make sure I could stock up on all the summer break things to last me until my next break. I'll let you know if it works 😉
Monday
One of my best friends, who also happens to go to Georgetown, is my favorite brunch buddy, so whenever I find a new place she's the first person I call to check it out with me. While in Williamsburg the other week, Café Mogador caught my eye, and after a quick Google and Yelp search, I was ready to try it out. So of course Gtown bestie was coming with me.
This place does a Moroccan twist on brunch, with perfect poached eggs and the most delicious hummus and pita. It was GOOD.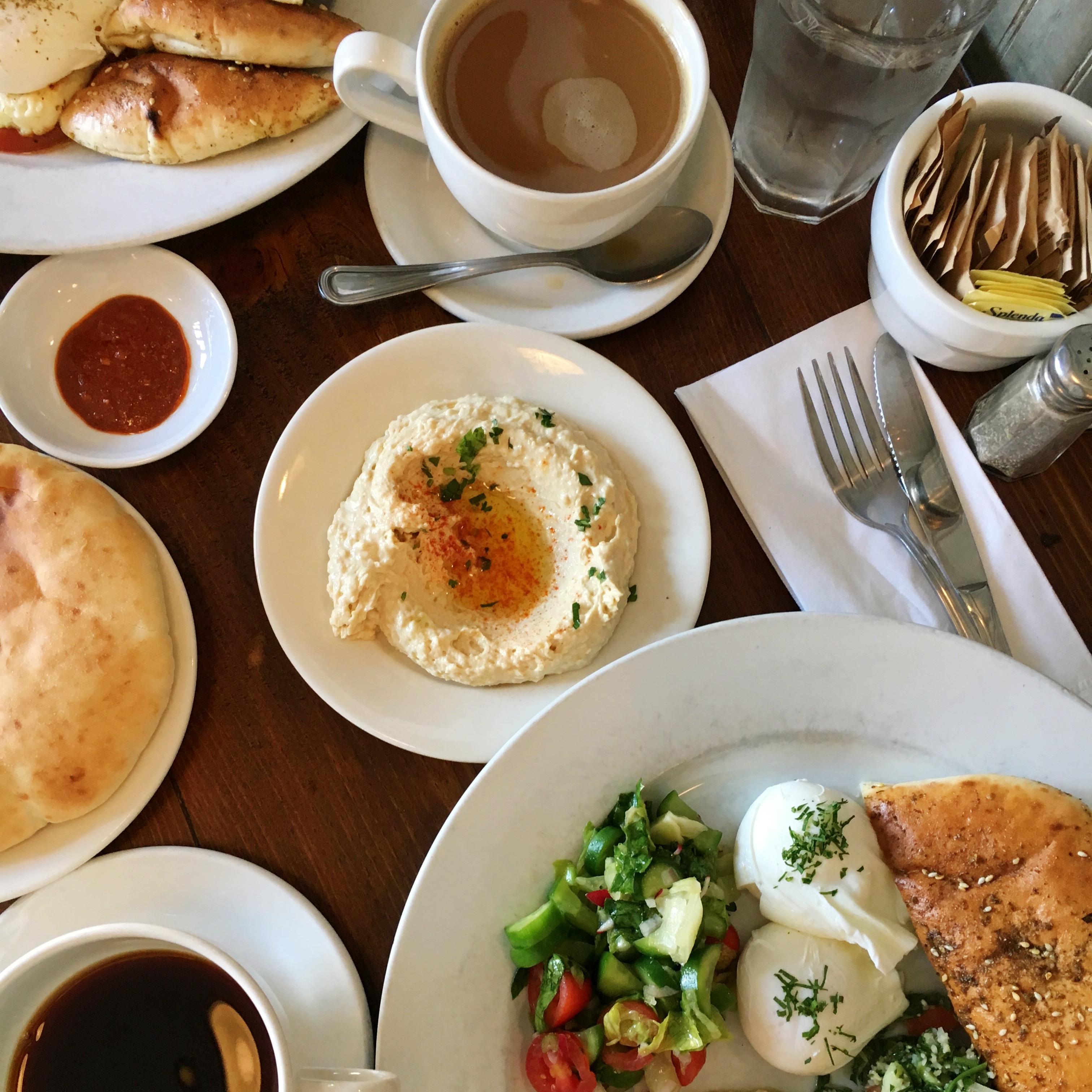 Fitness
I did this workout from Fitness Blender, which definitely tired out and destroyed (in a very good way) my entire lower body. Tough and sweaty is just the way I like it.
Tuesday
My two best friends and I (the above-mentioned Georgetown one and my Syracuse bestie) had Gilmore girls trivia on the agenda for the past month. We're all fans, though I knew going in that my job would be to sit there and be morally supportive because I'd only seen the show once, as opposed to their three and four.
Weirdly enough, I wasn't entirely useless! It was a ton of fun, and trivia was definitely one of the themes of this summer for me!
Wednesday
I lounged at a friend's house for most of the day, where we watched You've Got Mail, armed with steaming cups of delicious coffee. Is there anything more soul-fulfilling and fuzzies-inducing than watching rom coms with a close friend with steaming mugs of coffee in hand? Happy soul 🙂
P.S. I LOVED You've Got Mail (feel free to give me movie recs for feel-good romancey movies that make you feel warm and fuzzy inside!)
Fitness
I did this dance workout first thing in the morning, and it was awesome for giving me a boost of energy, without leaving me super tired.
Thursday
My mom and I saw the Broadway production of Anastasia, which was INSANELY GOOD.
I haven't mentioned this on the blog yet, but I am a TOTAL Broadway fanatic. I've watched 16 shows in my 19 years, and my current goal is to get that number up to 20 before I'm past 20 years old. Think I can do it? 😉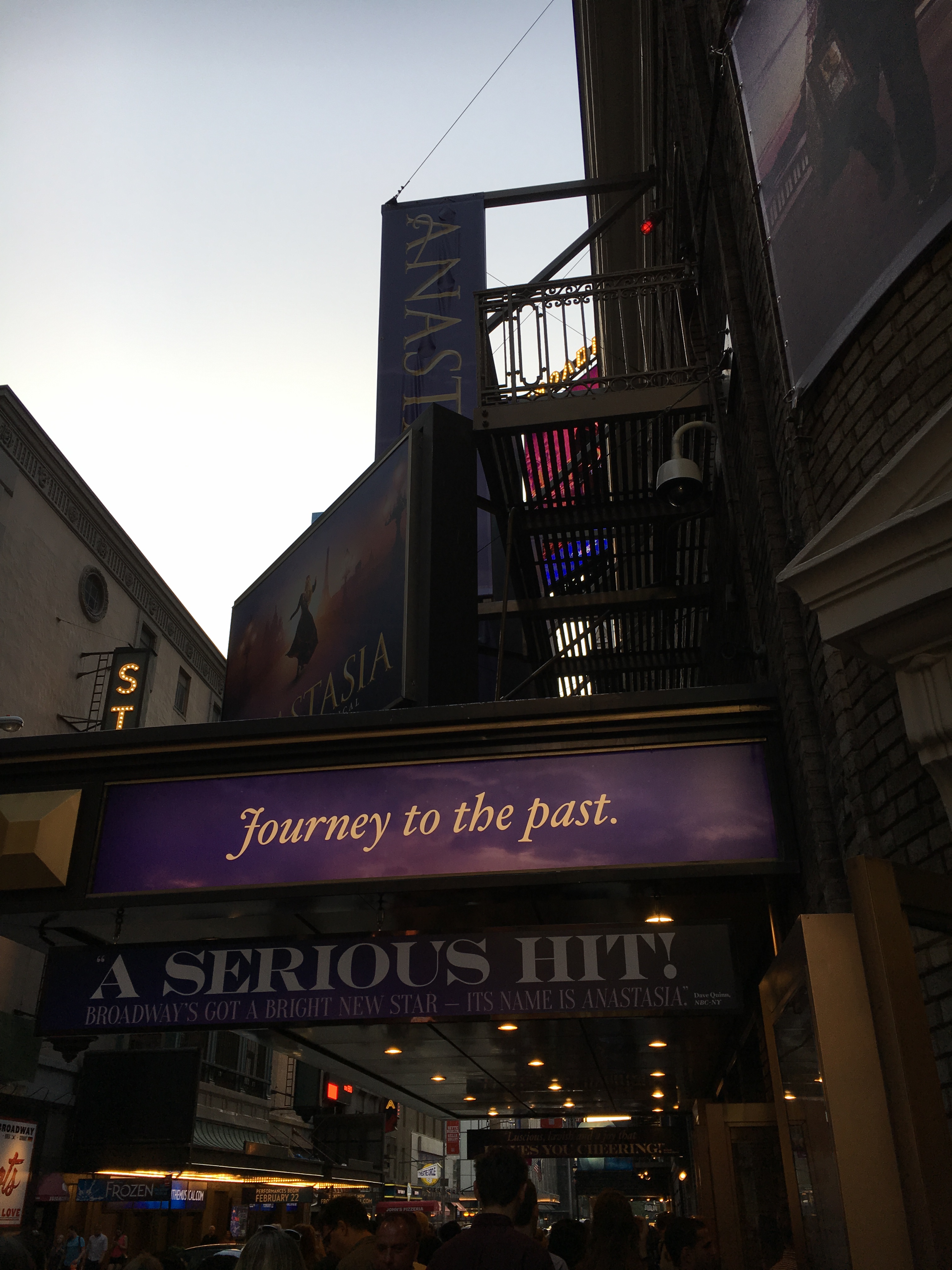 Anastasia was beautifully made, had a fantastic soundtrack, and gave me ALL THE FEELS in all the romantic parts. (Can you guys tell the state of my love life yet?)
OOOOOH, and I took a picture with the incredible and super-talented Christie Altomare who actually also played Sophie in Mamma Mia! I always get incredibly awkward when meeting Broadway stars, so this picture was taken after approximately 20 minutes of staring at her and gathering the nerve to walk up. I'm pathetic.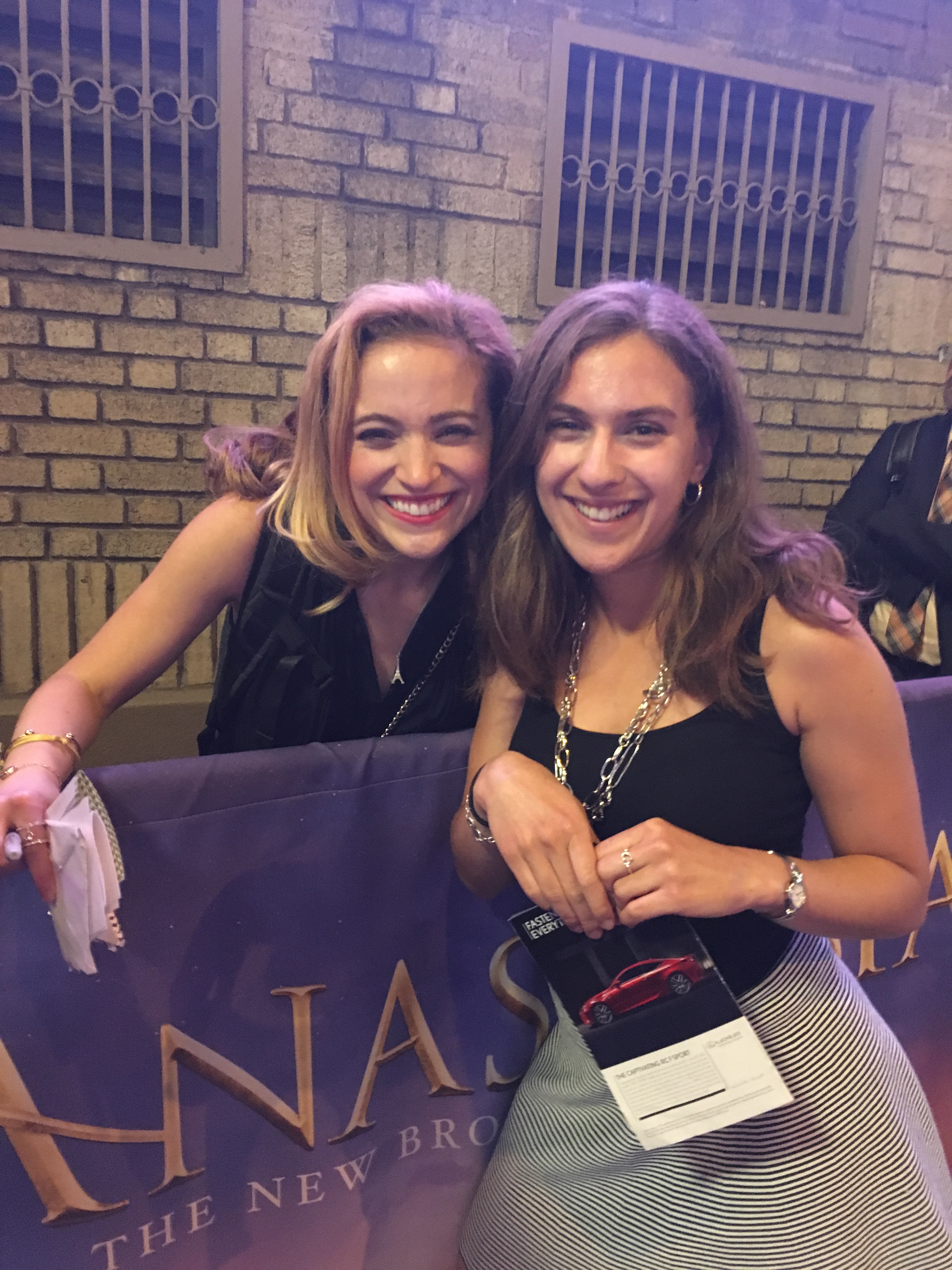 After the show, my mom and I both were majorly craving dessert, so we walked into the cheesecake haven Junior's and each got a delicious slice. I'm not usually a cheesecake person, but this was definitely delicious!
Fitness
I was feeling HIIT and abs today so I did this Fitness Blender hiit/core mesh, and then I followed that up with this Blogilates ab workout and this oblique finisher. Hit the spot!
Friday
Apart from listening obsessively to the Anastasia soundtrack, which then moved on to just Disney love songs (yes, a playlist like that does exist on Spotify), I also had to say goodbye to Syracuse Bestie today. Never easy, but it felt much less terrifying than last year.
We had an epic brunch, which featured eggs benedict and sweet potato fries for me and orange pancakes for her. And lots of coffee 'cause ya can't do brunch without coffee, ya feel?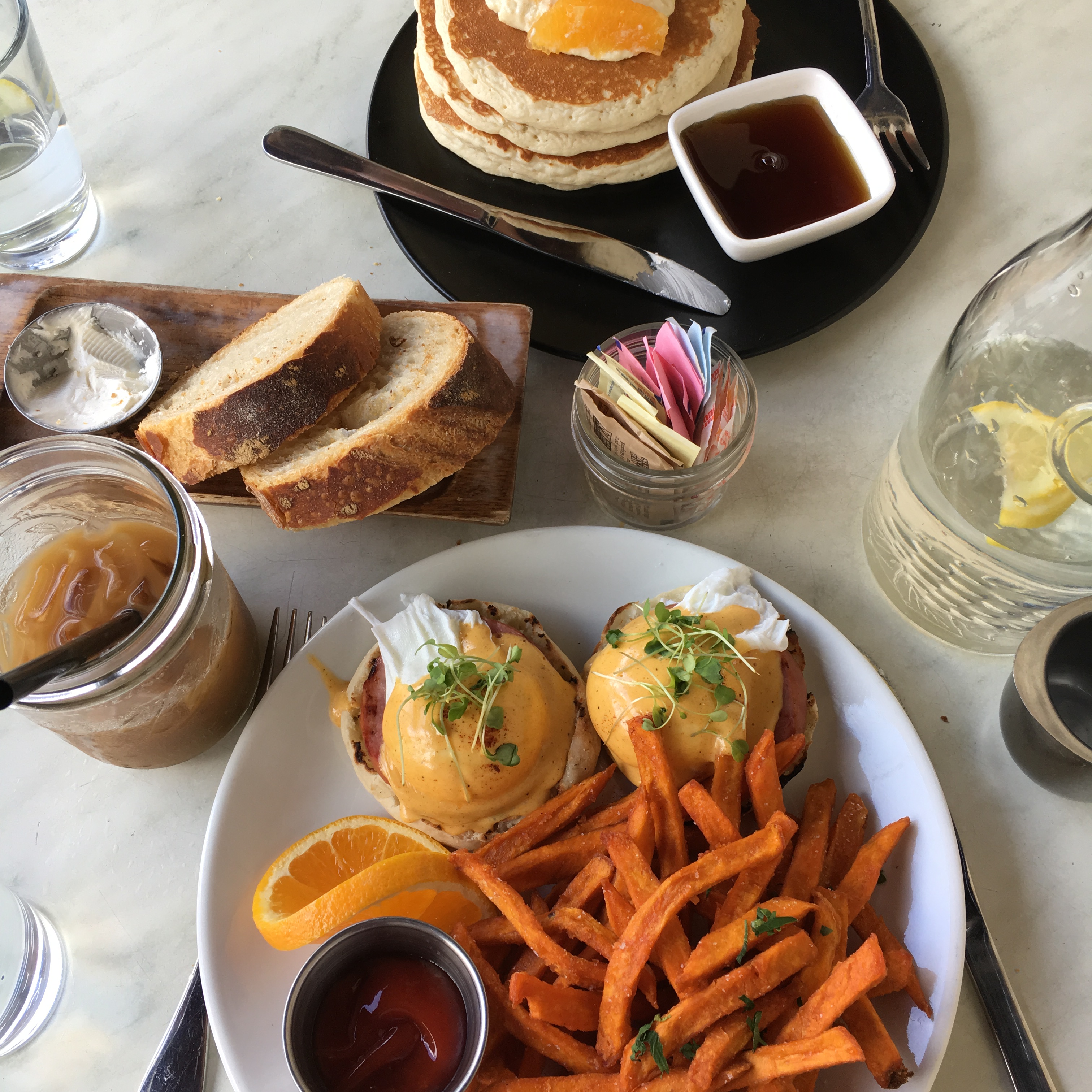 Oh and then because I kept blabbing about the Broadway show, Syracuse Bestie said she wanted to watch the cartoon. I totally kicked and screamed in protest…
Saturday + Sunday
Saturday was all about packing. Not even gonna bore you with all the details. Moving is…not fun. I arrived at Georgetown on Sunday, so now I am officially moved in. Well, except for the fact that everything is still not in its proper place, and I have random items strewn all over the room.
Have I mentioned yet how uncomfortable it makes me to feel not fully at home and to not have everything have its own place? Well, it's definitely up there on my list of pet peeves, and I can't WAIT to get fully settled in.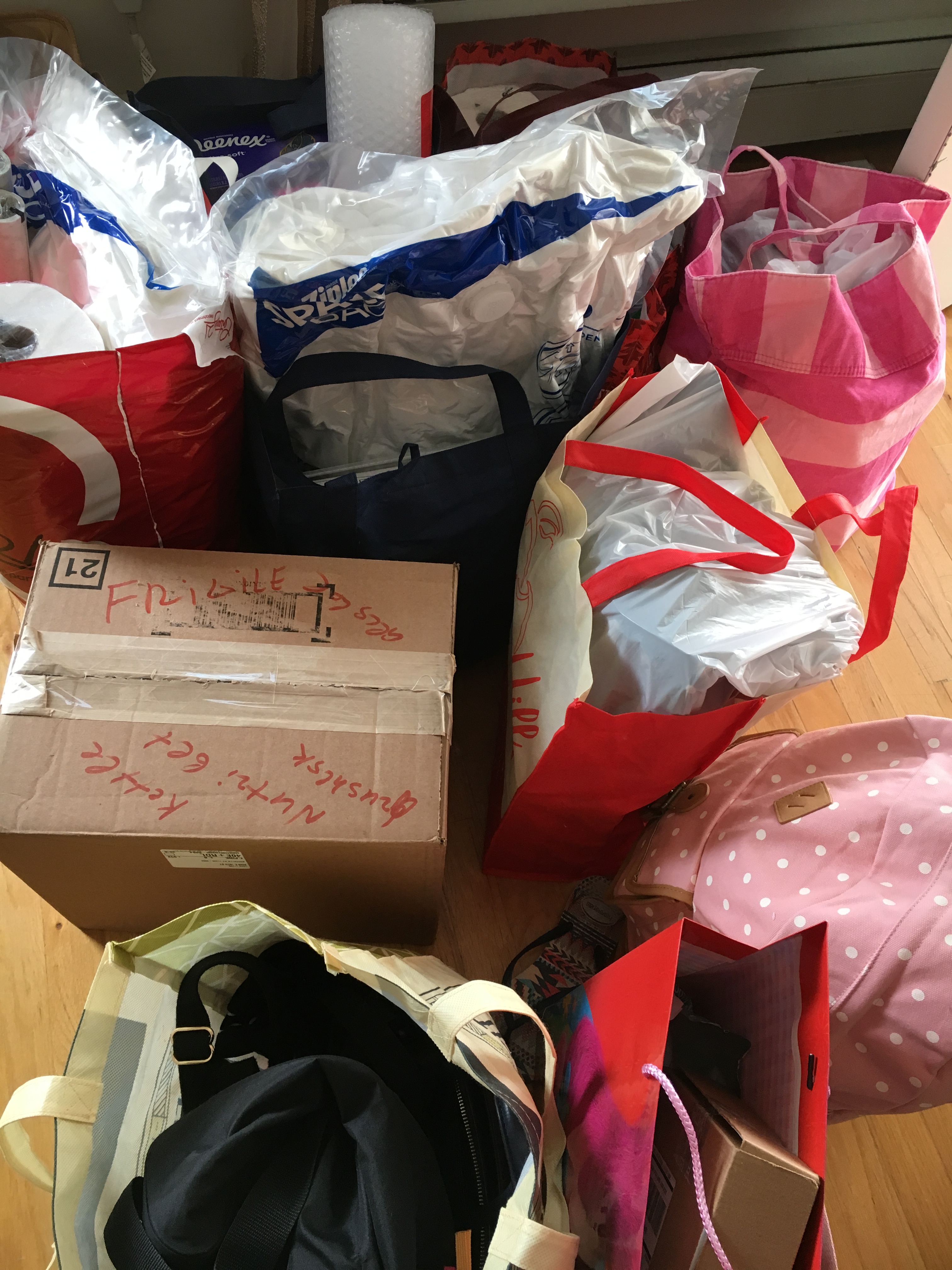 The room is actually really nice, nicer than my freshman dorm, and I'm excited to add all my personal touches to make it feel like home. I'll definitely show room updates on Stories, so feel free to follow me!
Sunday evening I went out to dinner with a few friends, and it was so so nice. I was feeling that weird anxiety and trepidation that I'd felt going into freshman year, but it dissipated when I realized just how comfortable I am here when I'm surrounded by the right people.
Things are a little crazy right now, with move in and the beginning of the semester, but I'm definitely making this blog a priority. If you noticed, fitness has definitely not been too high on the list of priorities, but that is life! I know full well that once things settle down with school, I'll be right back to the gym grind, especially since I have access to our awesome campus gym again.
I'm excited for sophomore year, and I'm excited to have all of you right alongside me for the journey.
What were you guys up to last week?
Any college thoughts/advice?
Linking up with Meghan for Week in Review!
Share if you liked this post!