Hello my lovely munchkins! I missed you all! I have so many post ideas brewing in my head, and hopefully tomorrow I can get one up for you.
I've been pretty busy this semester; the coursework is substantially heavier, and I keep having meetings and different things taking up my time, so I rarely have time to just sit and freely write. I have NOT been getting enough sleep (who's surprised?), and I really don't like that, but I'm also the kind of person who will do everything on her to-do list before she goes to bed, even if those things don't HAVE to be crossed off that day. Anyone relate?
I am working on that, though, just trying to prioritize and be more efficient with my time. I guess the fact that I WANT to do better means I can find a way, right? That's what I'm telling myself anyway. But okay enough with the complaining already! If you're ready, let's jump straight into the eats (these are from Tuesday).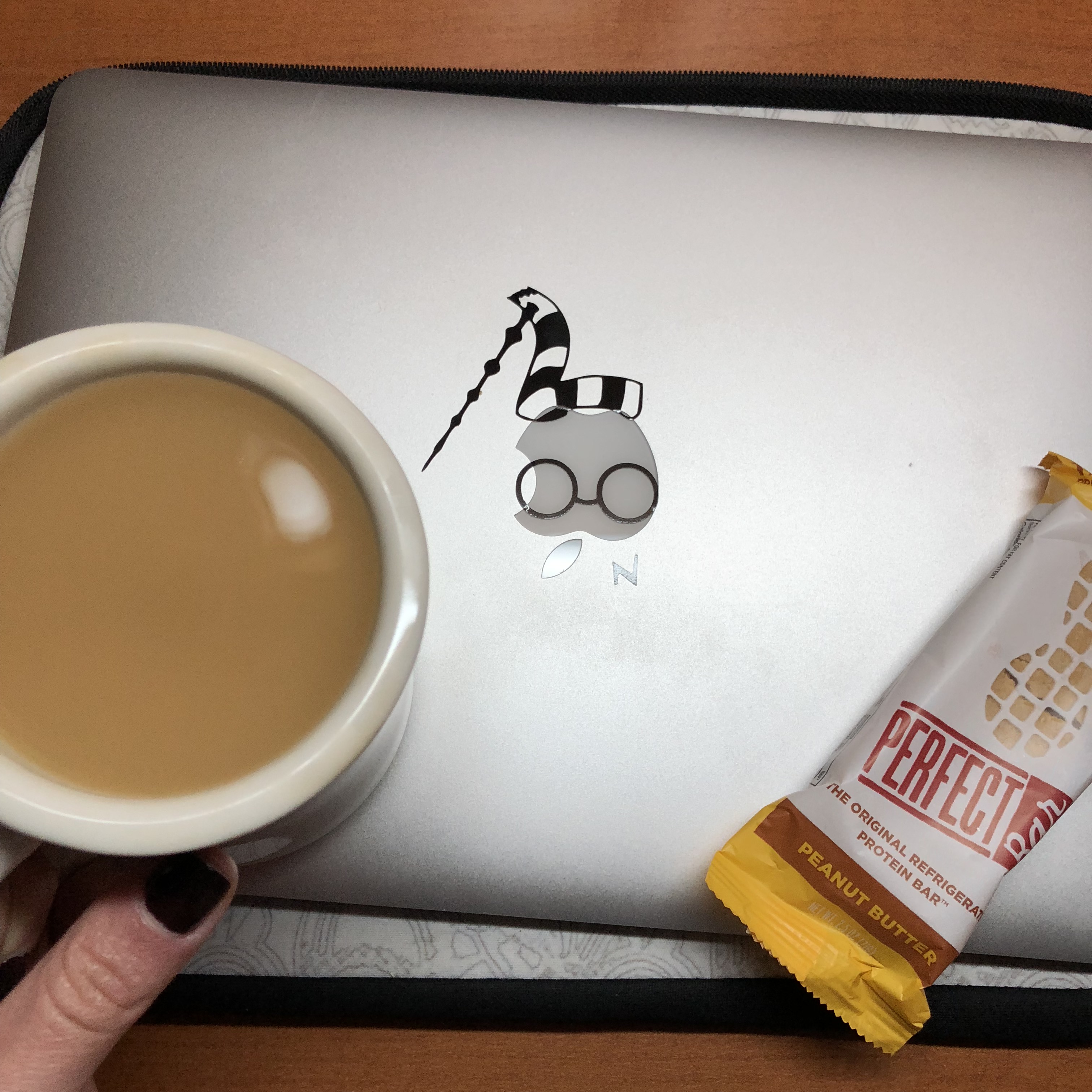 Breakfast was a Perfect bar and a chai tea with a splash of almond milk. Plus a side of my Harry Potter stickered laptop :p LOVE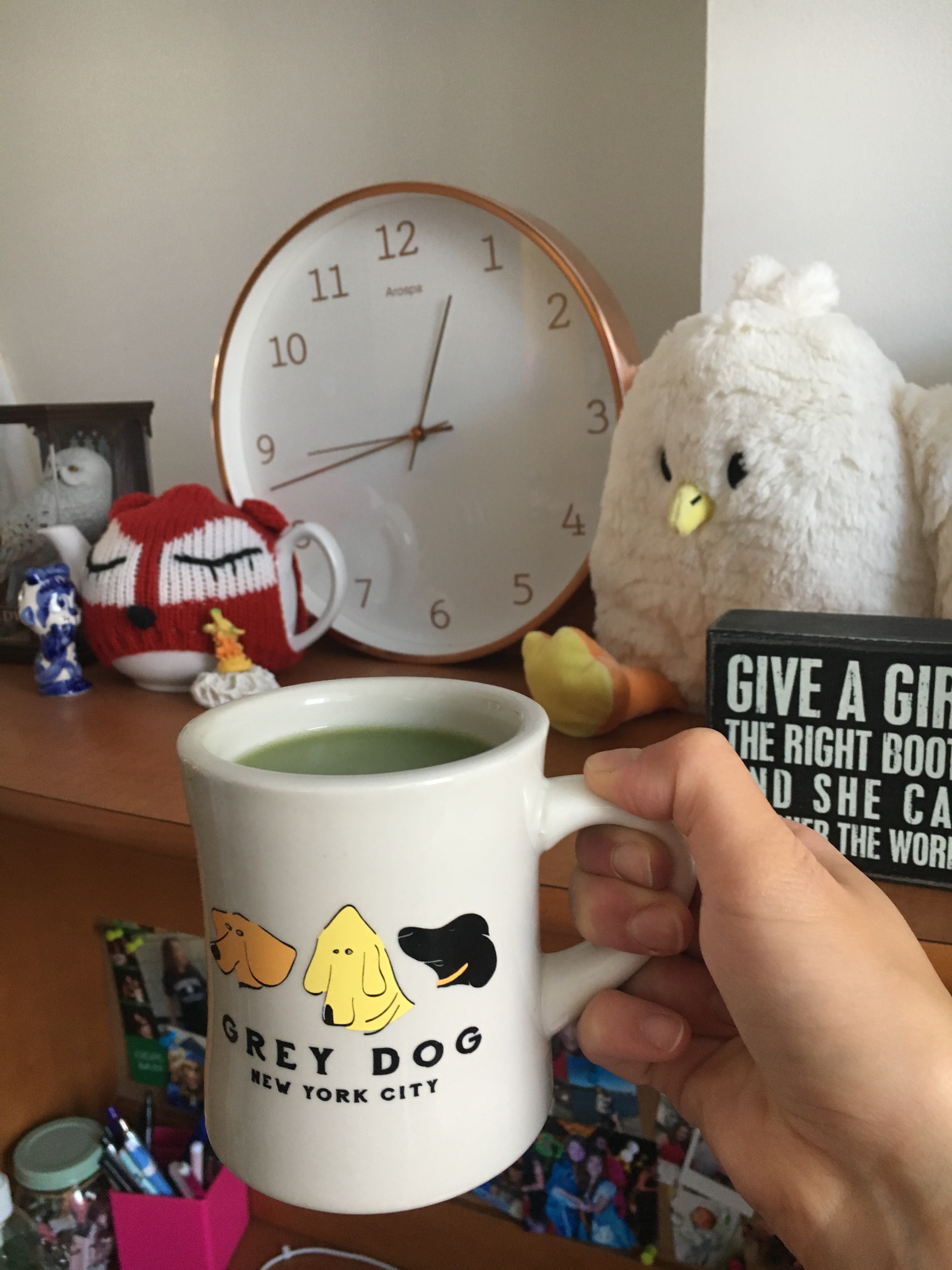 After my groggy 8am, I went back to my room and whipped up a matcha latte to help me perk up. Read: because it's delicious. I recently got collagen peptides, and I've been loving putting them in my daily matcha. I don't know yet if it's having any sort of tangible effect, but I'm enjoying the process anyhow 🙂 I usually do a scoop of collagen, a teaspoon of matcha powder, and fill up the cup almost all the way with hot water. Then whisk it up with my special matcha whisk, and finally just splash on some almond milk. So wellness :p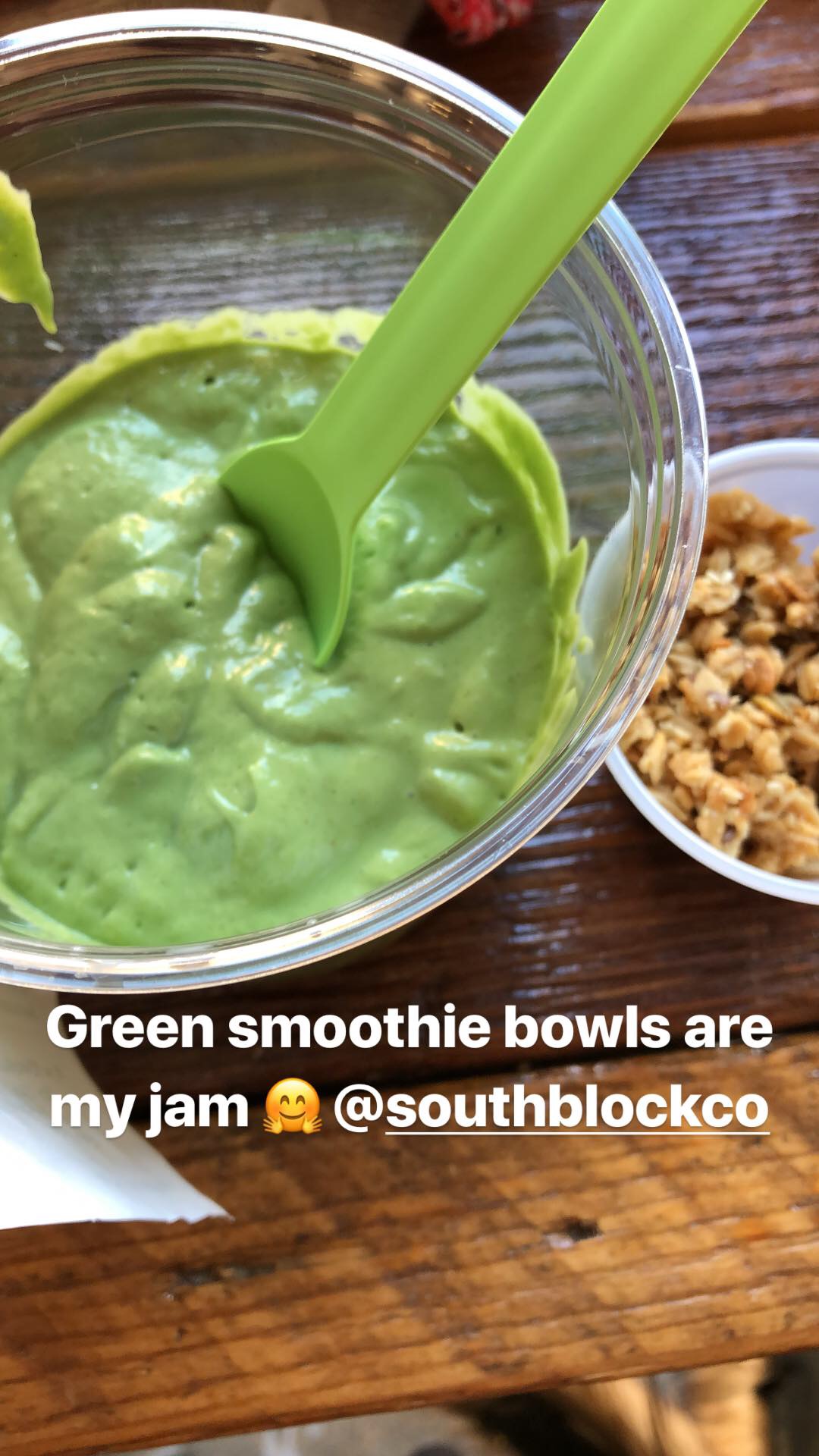 Then I met Georgetown Bestie for our weekly Tuesday lunch date, and we went to South Block today. I got the Evolution Bowl, which had avocado, banana, peanut butter, maca powder, and spirulina. Plus some granola on top. DEE-LISH! Oh and obviously my fave iced almond milk latte. (Decaf because I wanted to keep the caffeine low so I could finally get a good night's sleep that night).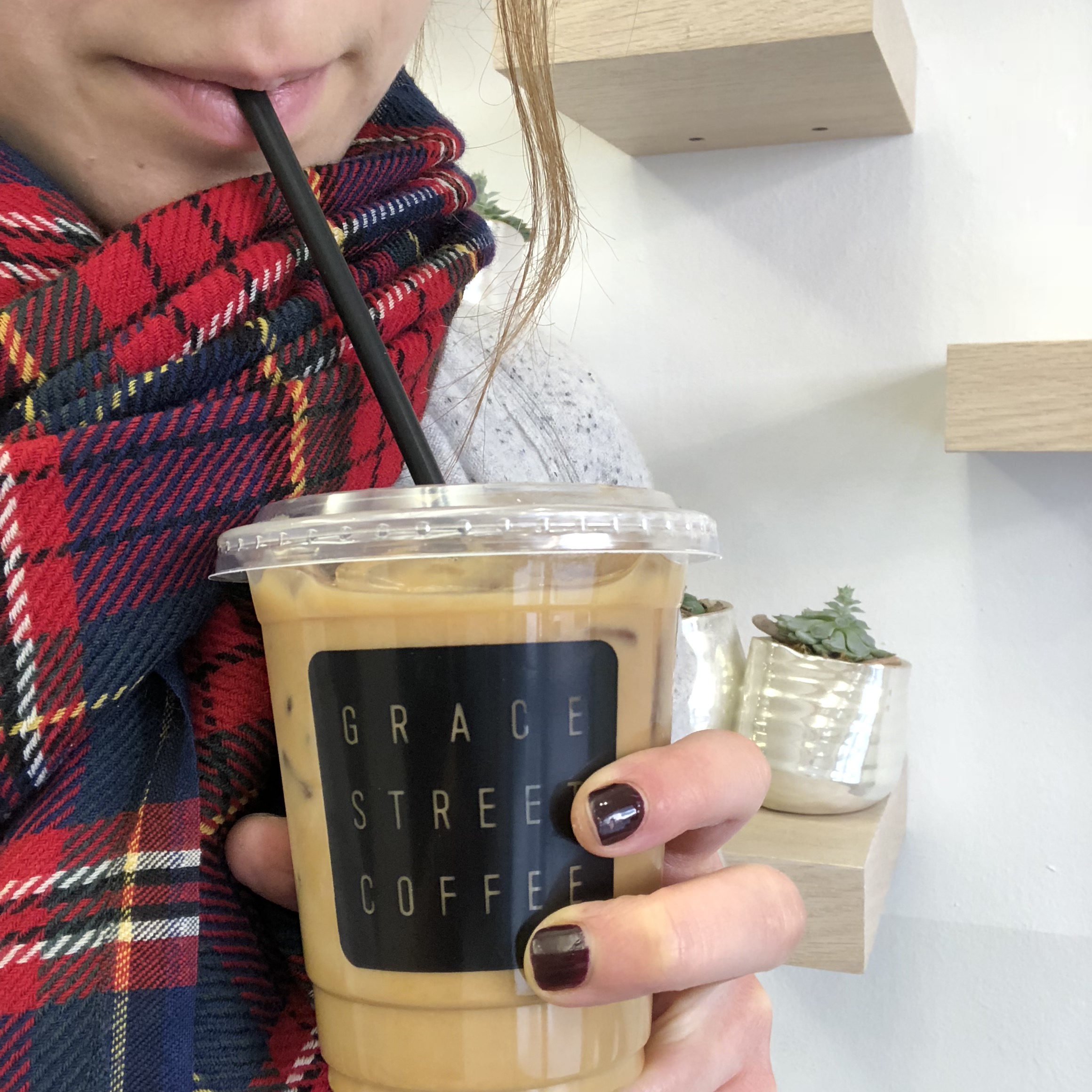 After that I had two long classes and then was hungry again (shocker), so I pulled out this Quest bar during Econ. Also I don't know if I'm insane, but for some reason it tasted better than ever before, so I'm not sure if they switched up the formula or I was just really hungry LOL.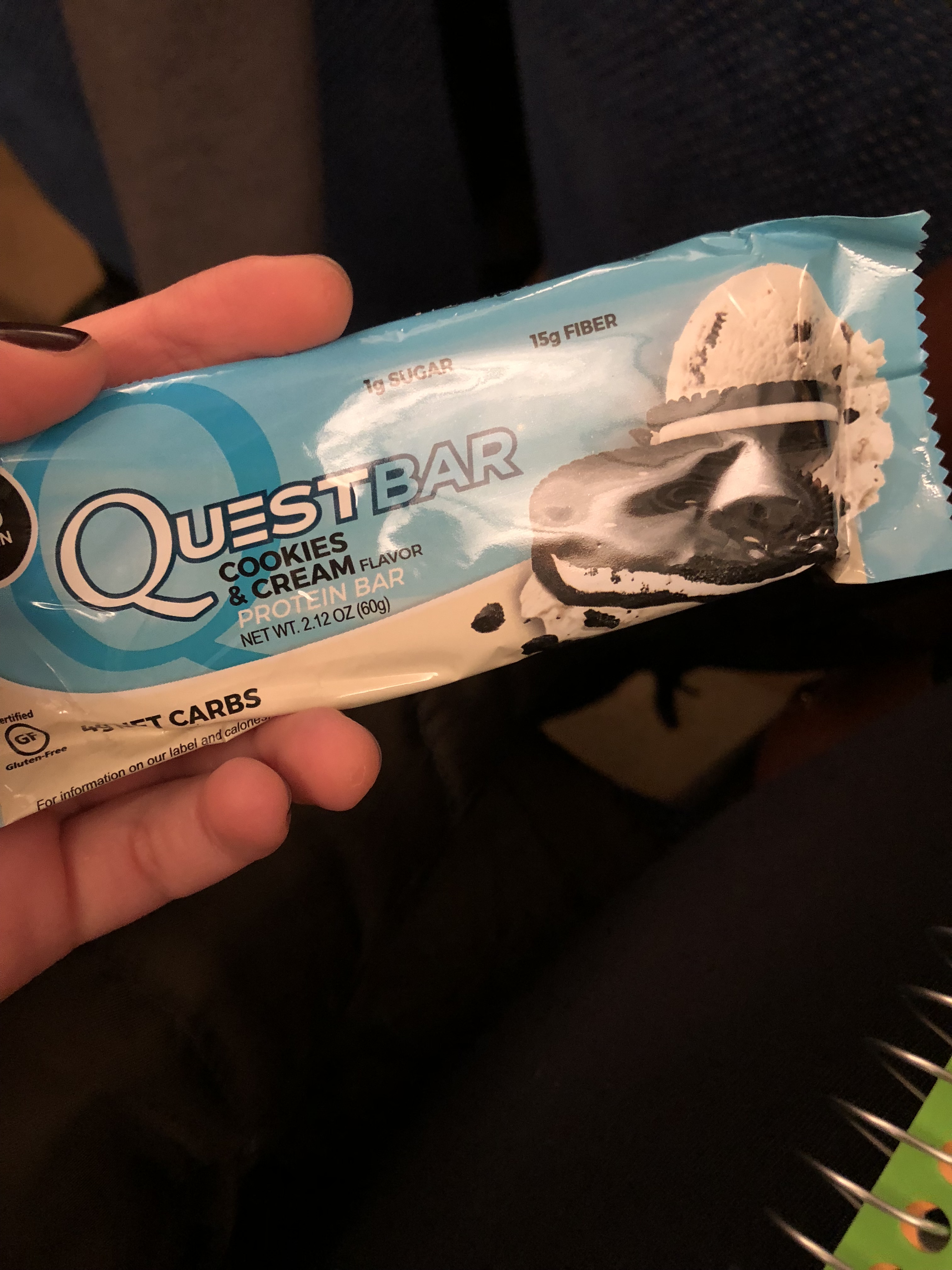 Right after class, I went to a yoga class right on campus, which was PERFECT for today. I was a little sore from my workout yesterday and had been planning on doing yoga anyway, and then a friend asked if I wanted to join her for one of the evening classes. Obviously, I was game, and it was wonderful, though I was sort of falling asleep throughout. #sleepdeprivation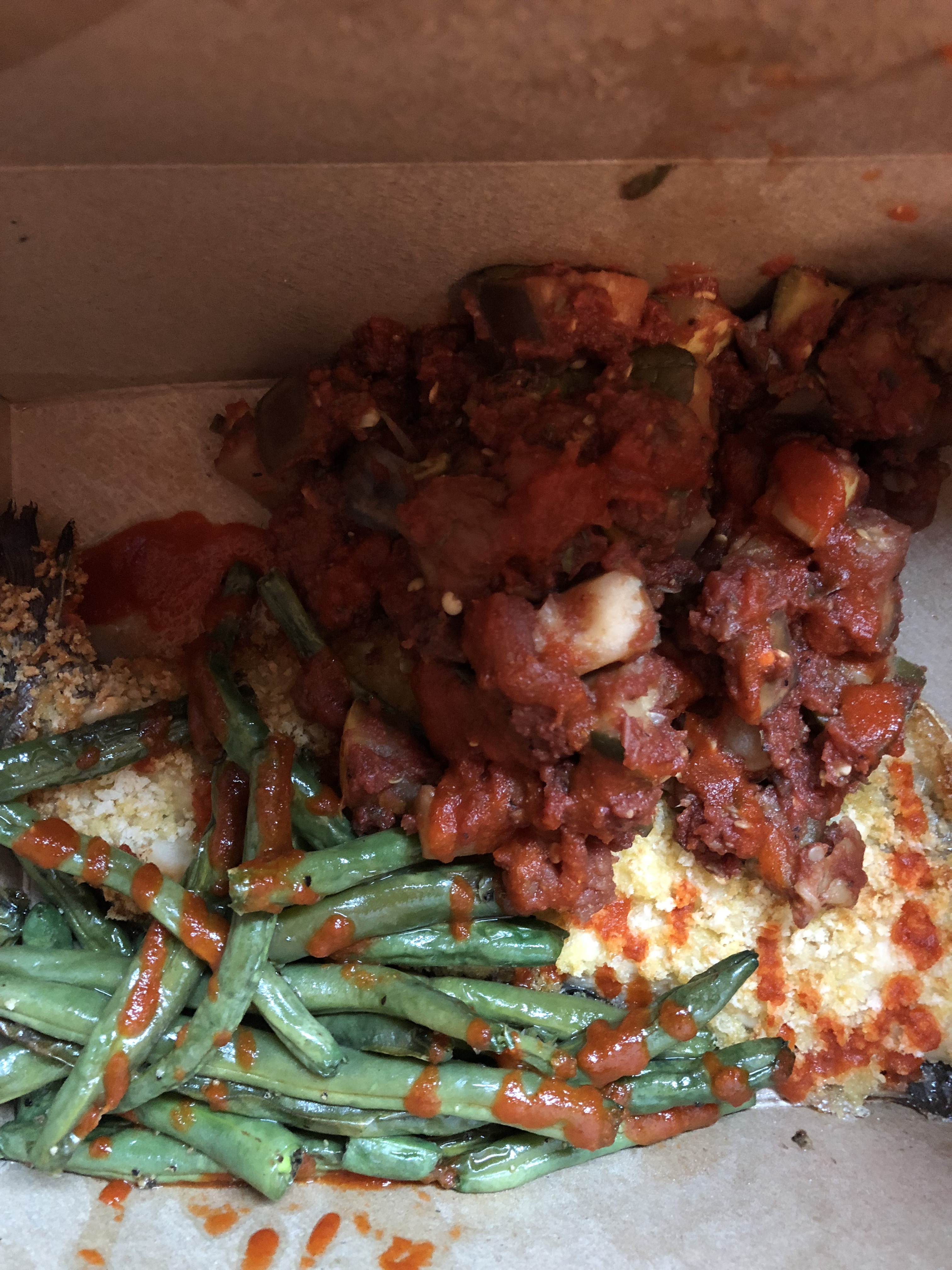 I grabbed dinner from the dining hall right after. Almond crusted trout, green beans, and this eggplant-squash-tomato thing. All the veggies were delicious; the fish was very meh. But Sriracha fixes all. 😉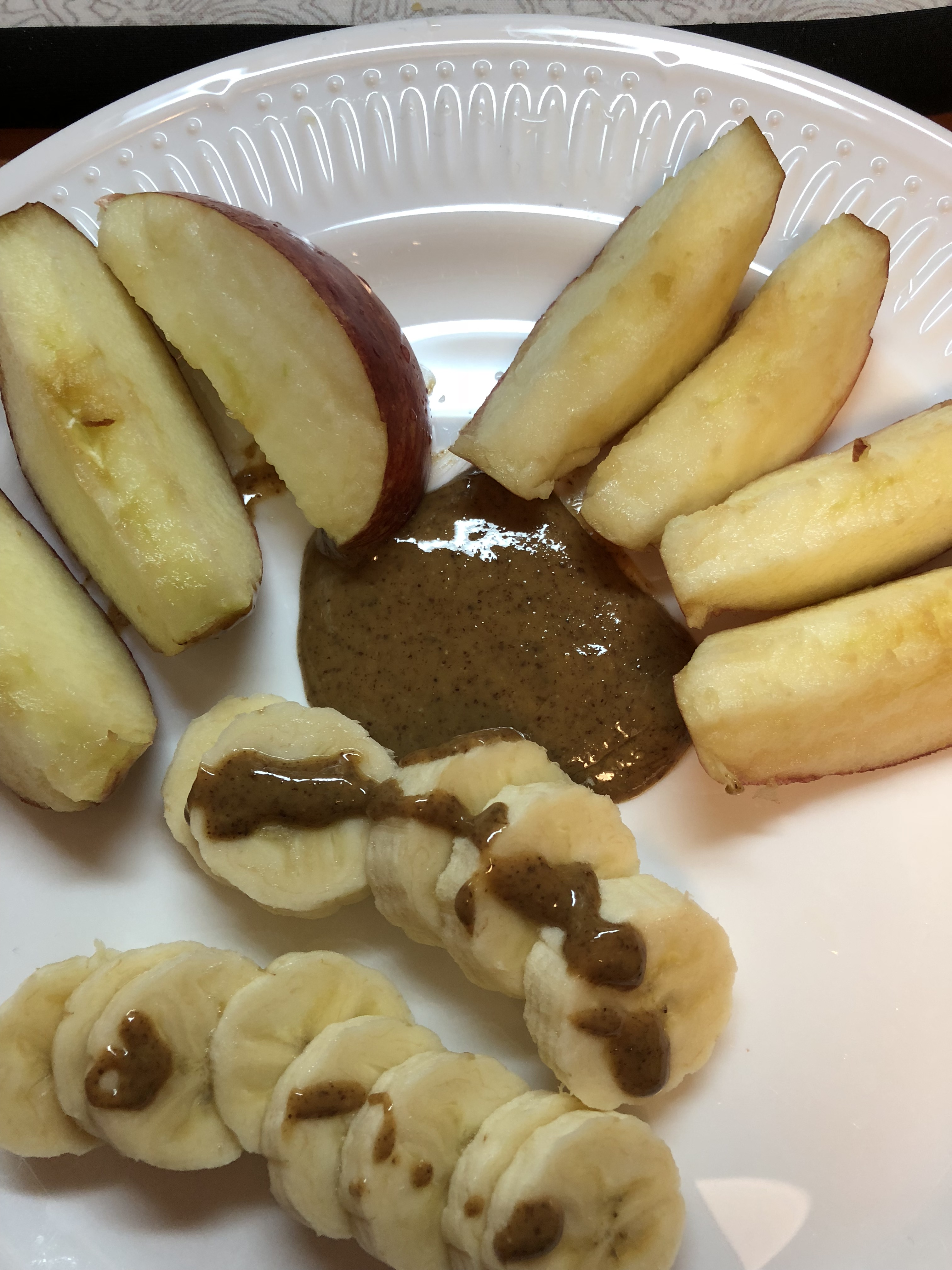 Bedtime snack was a small apple I'd stolen from the dining hall + half a banana, served with a nice puddle of almond butter. And some juicy green grapes!
---
And there you have it, a glimpse into my daily eats when I'm busy running around. Also curious, does anyone actually forget to eat when they're busy? Because I've always heard of this, and it NEVER made sense to me. Like…I am late to class because I want to finish my oatmeal and green tea in the morning LOL, and I personally can't focus when I'm hungry, let alone be a pleasant human.
Have an awesome and DELICIOUS Wednesday, lovelies, and I hope to see you back here tomorrow!
Linking up with Laura for What I Ate Wednesday
Ever forget to eat?
Tell me the best thing you ate recently!
Share if you liked this post!