Hey guys! I hope you had a joyous and magical Christmas, no matter if you celebrated or not. All I did was bake gingerbread, make chai eggnog, and watch Love Actually on the couch with my mom. It was glorious. By the way, I've seen Love Actually at least 5 times, but this past time it REALLY got me. Like I cried three times. Must be something in the air… 😉
Because I've been eating a lot of different random meals and some of my daily eats are more like snacks thrown together to make meals, I thought it would make more sense this week to show you some of my recent meals back home.
I've got a post coming out tomorrow about intuitive eating during the holidays, so stay tuned for that, and in case you missed it I shared all my favorites from the semester on Monday!
Now let's dive into the food!
This was a pumpkin smoothie bowl adapted from this recipe. I just cut the almond milk in half and added a cup of frozen spinach. I love topping it with cacao nibs for crunch!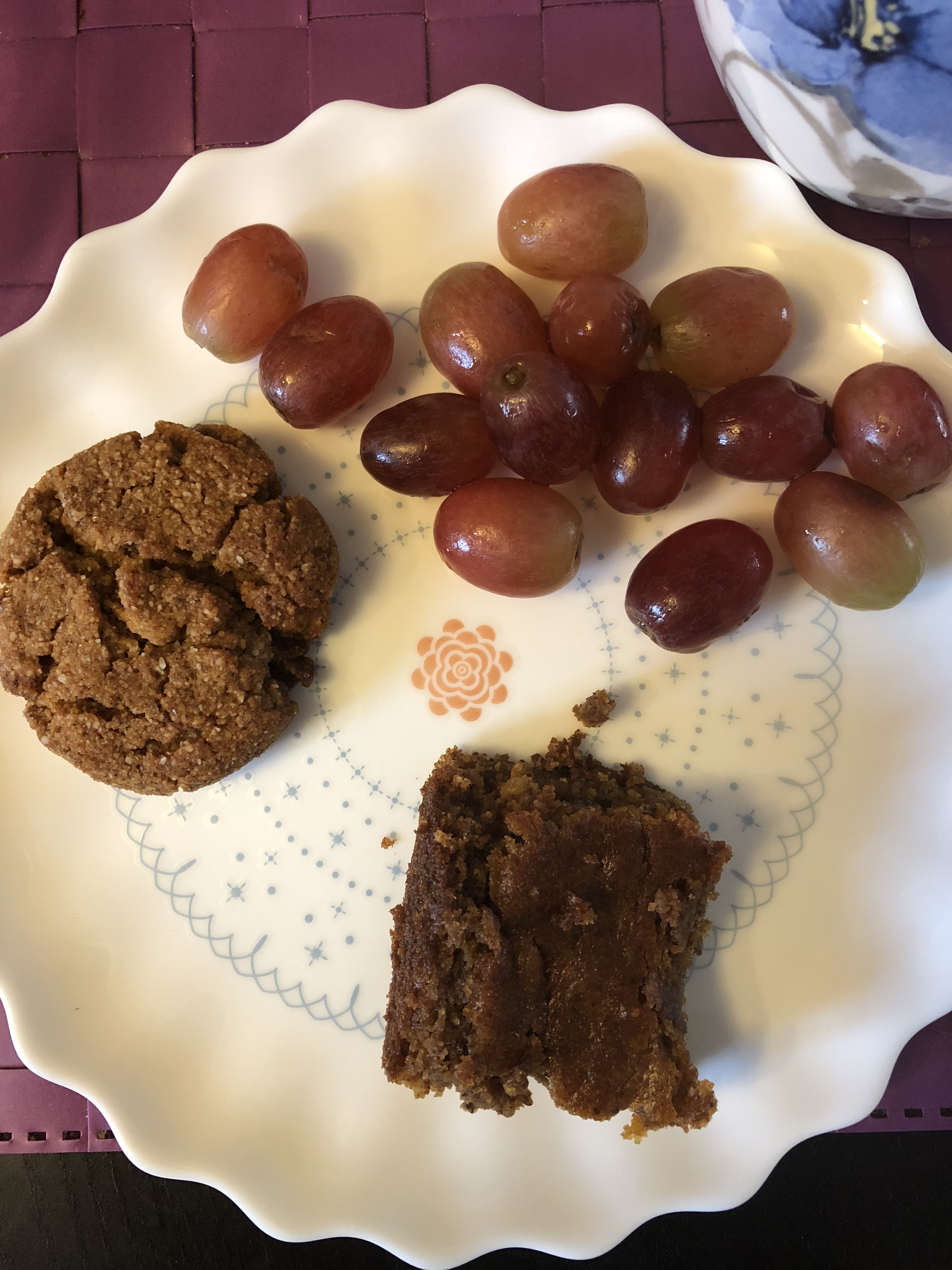 Please excuse the ugly picture! This is my favorite pumpkin bar and a delicious ginger molasses cookie, both of which I baked the previous day. I've sort of been on a baking rampage heh. I had them with some grapes for breakfast one day. I had another cookie and half of another pumpkin bar post-picture. :p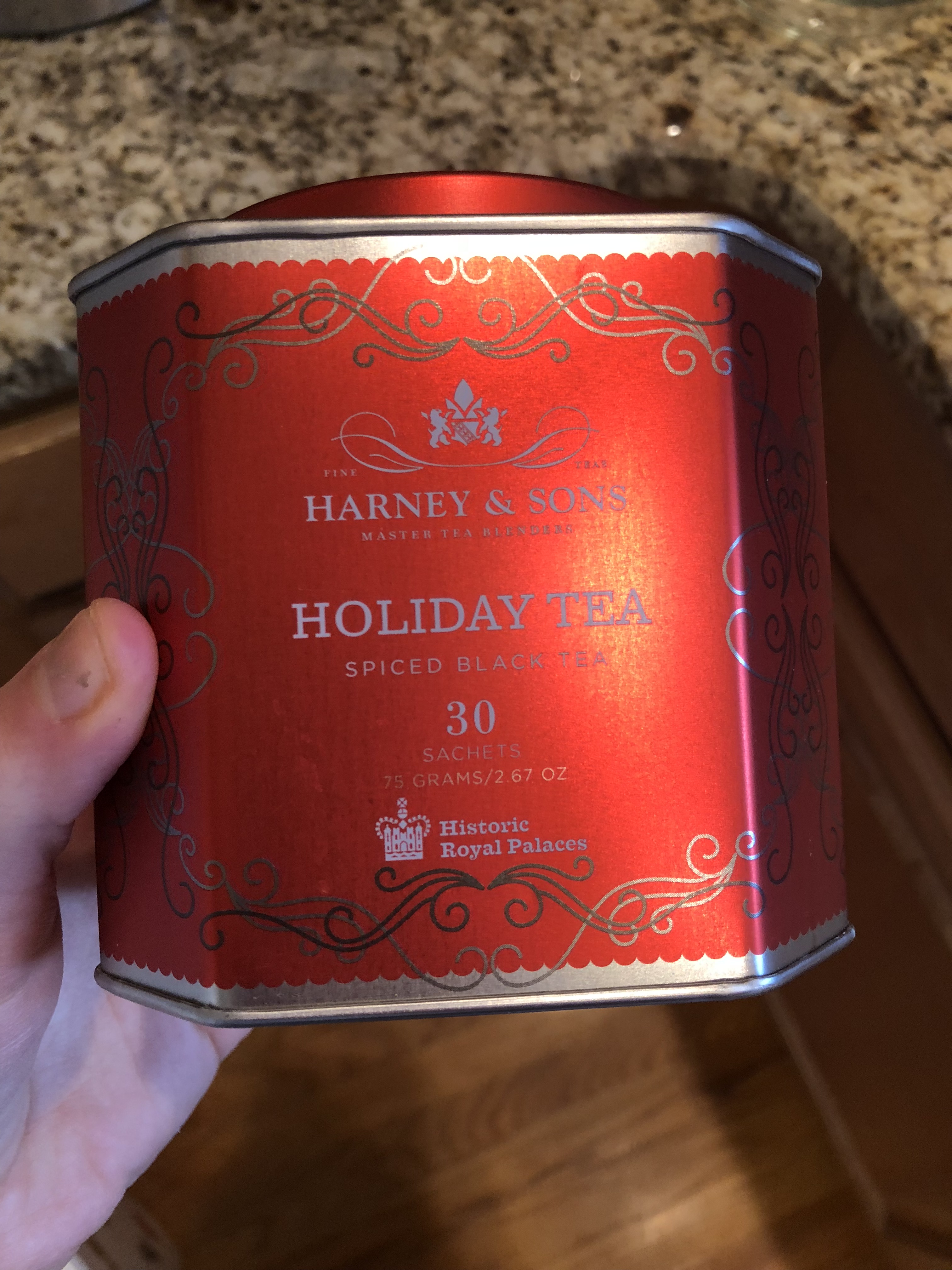 My favorite tea to have around this time of year. So cozy 🙂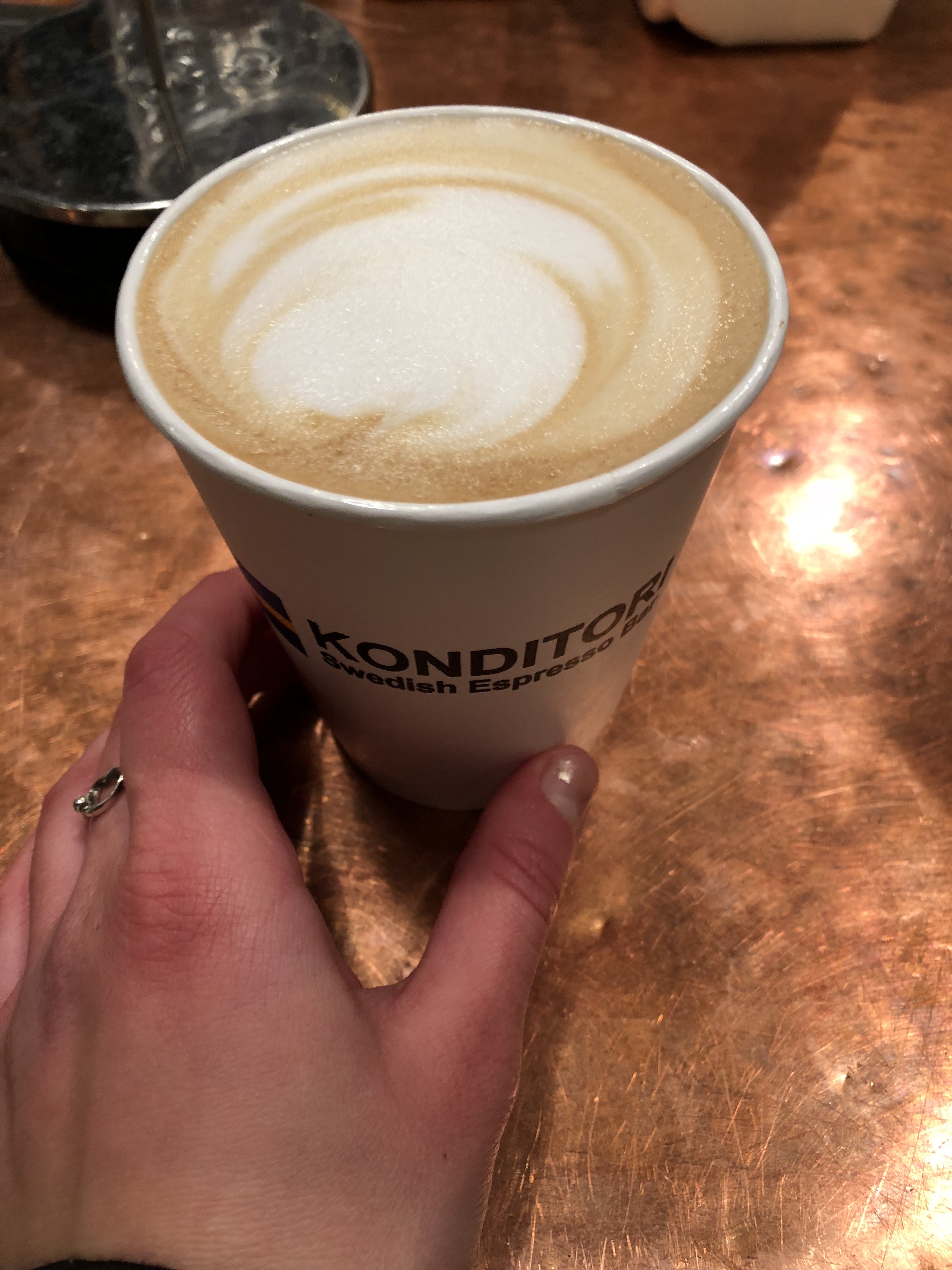 The other day, my mom and I took a train to Park Slope and just wandered around. We both got really cold (NYC is FREEZING right now), so we found the adorable Konditori and got lattes to warm up. Something about this cold weather has me craving almond milk lattes like nothing else! I love cute coffeeshops so so much.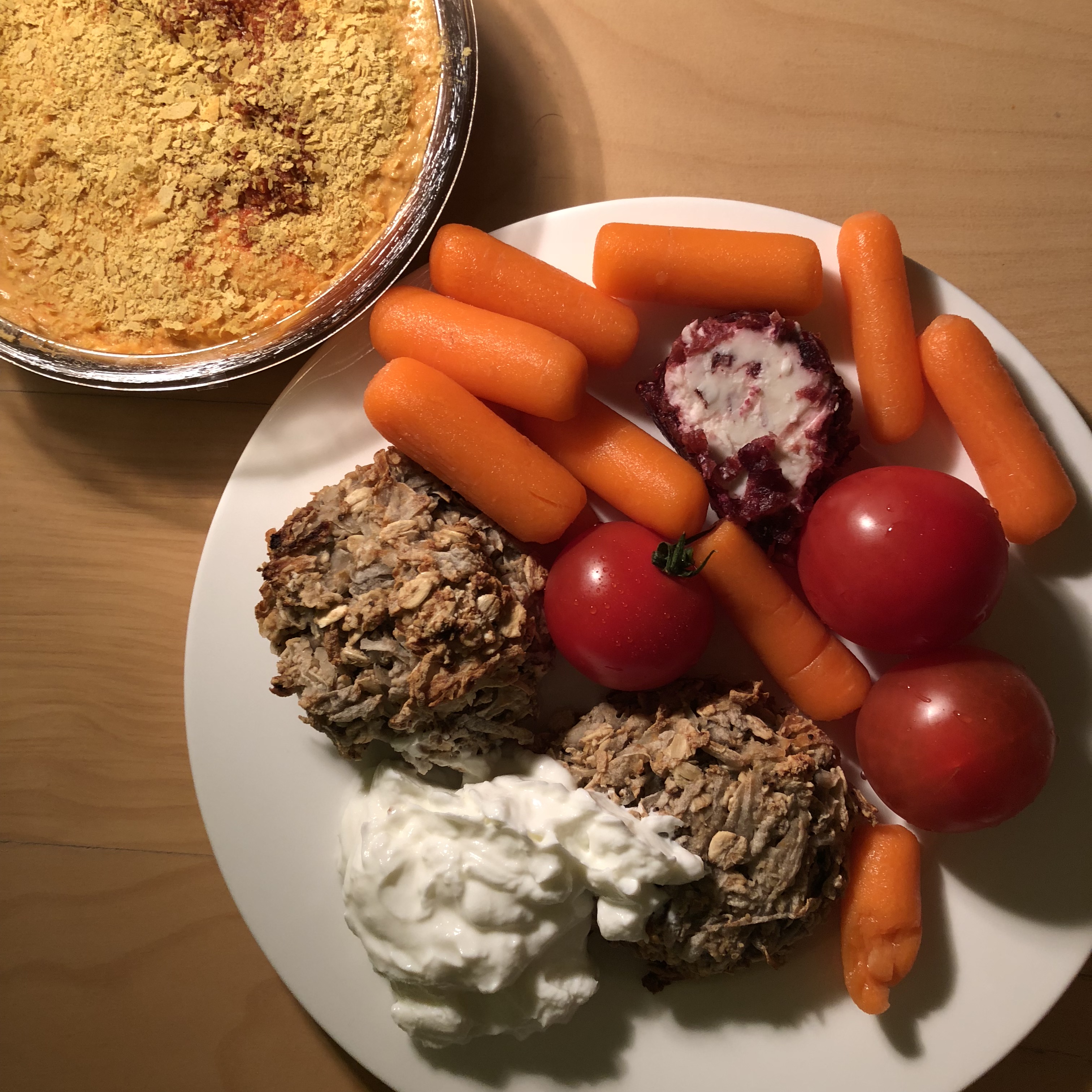 This is the reality of what my dinners often look like. A hodgepodge of random stuff. I had made these delicious baked latkes, which I paired with greek yogurt, a piece of cranberry goat cheese, and a bunch of cherry tomatoes and carrots with copious amounts of Trader Joe's hummus. And an unpictured apple in a little while. By the way, I recently decided to randomly sprinkle nutritional yeast into my hummus, and OMG I am obsessed! It's so good! Seriously, I'm like some kind of genius. :p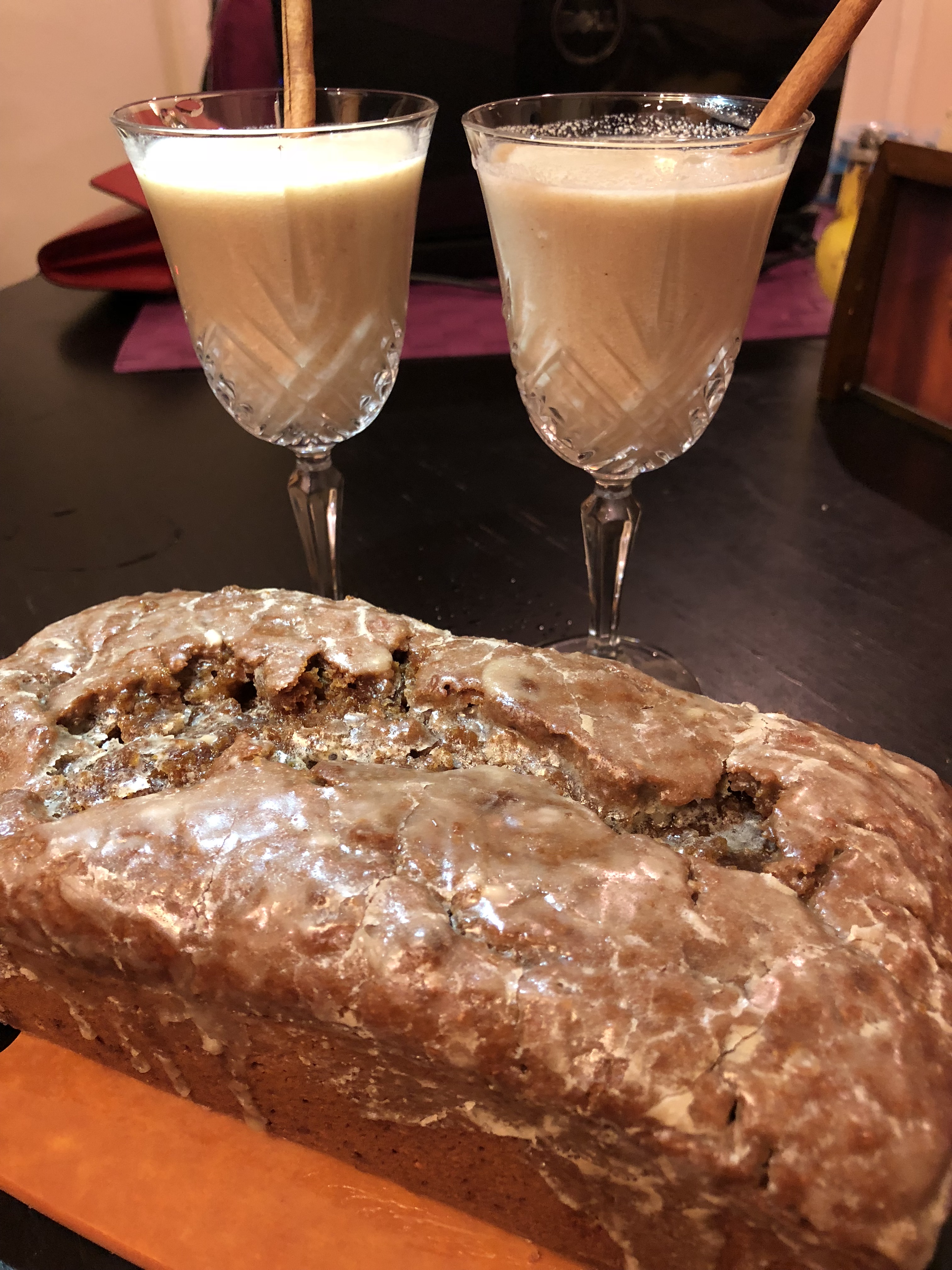 Yummers! This is the gingerbread and chai eggnog I made on Christmas Eve, and just trust me when I say they're both winners. 😀 Even better when paired with a super sappy Christmas movie, ahem.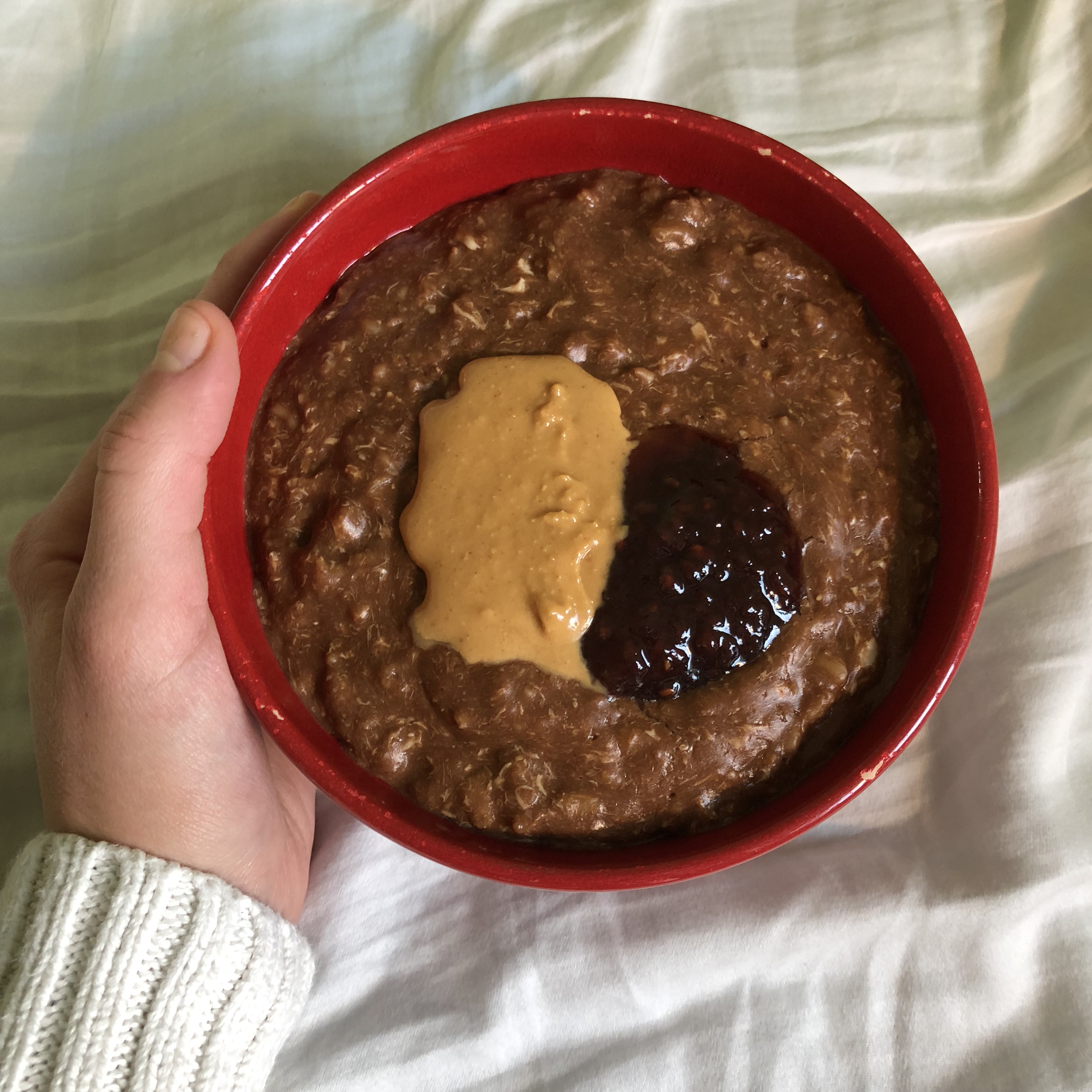 One of my all-time favorite oatmeal bowls. I loosely follow this recipe, and I add a spoonful each of peanut butter and jelly post-cook. This time, I used Sarabeth's Raspberry Strawberry Jam. So so good, and so filling and voluminous from the egg whites (you can't taste them at all!)….Um, I am so making this tomorrow again.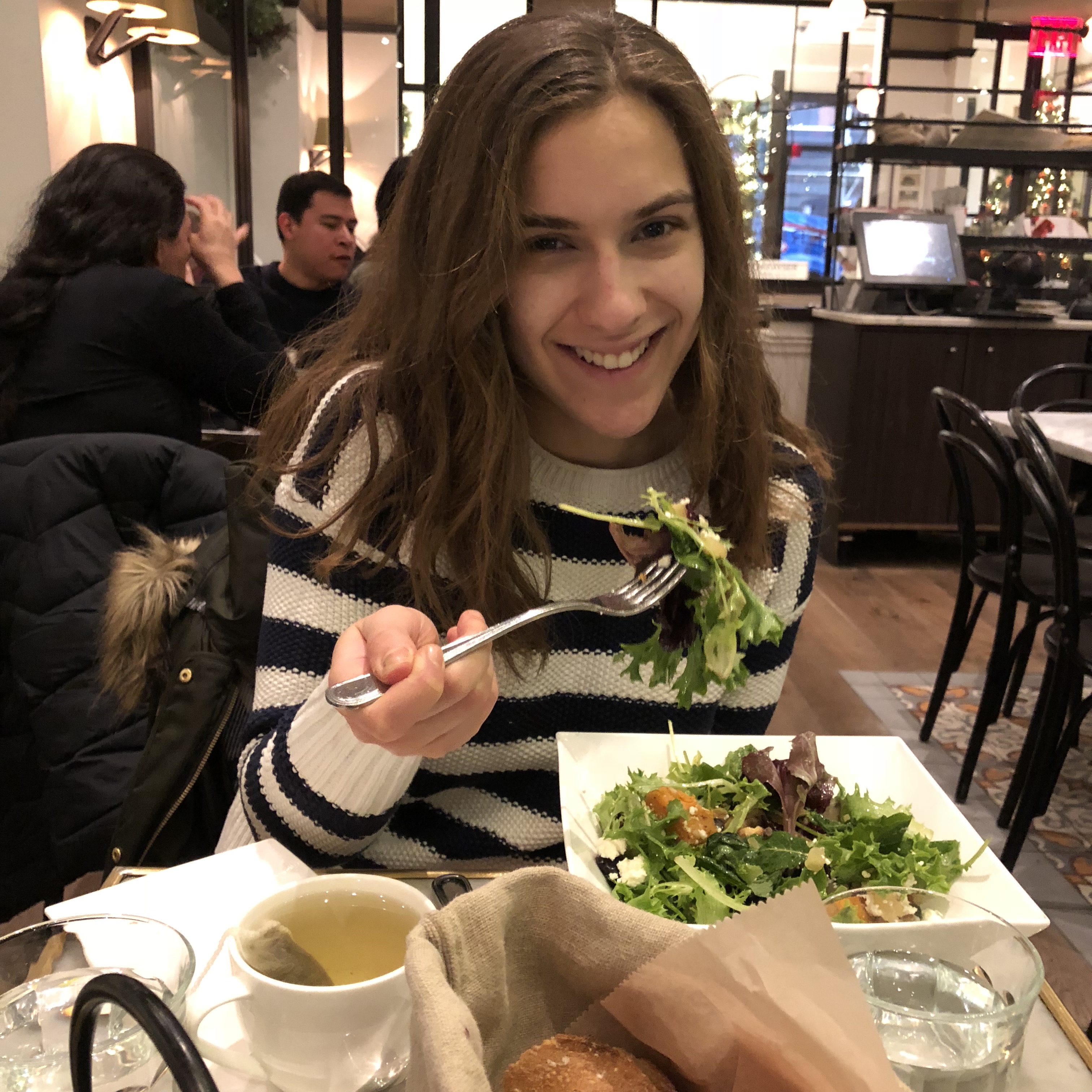 My mom and I went to go check out the Winter Village in Bryant Park along with all the other holiday NYC things, and we stopped at Maison Kayser to grab some food and warm up with some tea. I had the autumn salad, which had kale, mesclun, sweet potatoes, goat cheese, hazelnuts, and chestnuts. It wasn't bad, but I prefer the autumn bowl from Le Pain, in all honesty.
I had a little more than half, and then ate a few pieces of thick crusty bread with salted butter. Mmm, if there's one thing French places always do well, it's bread.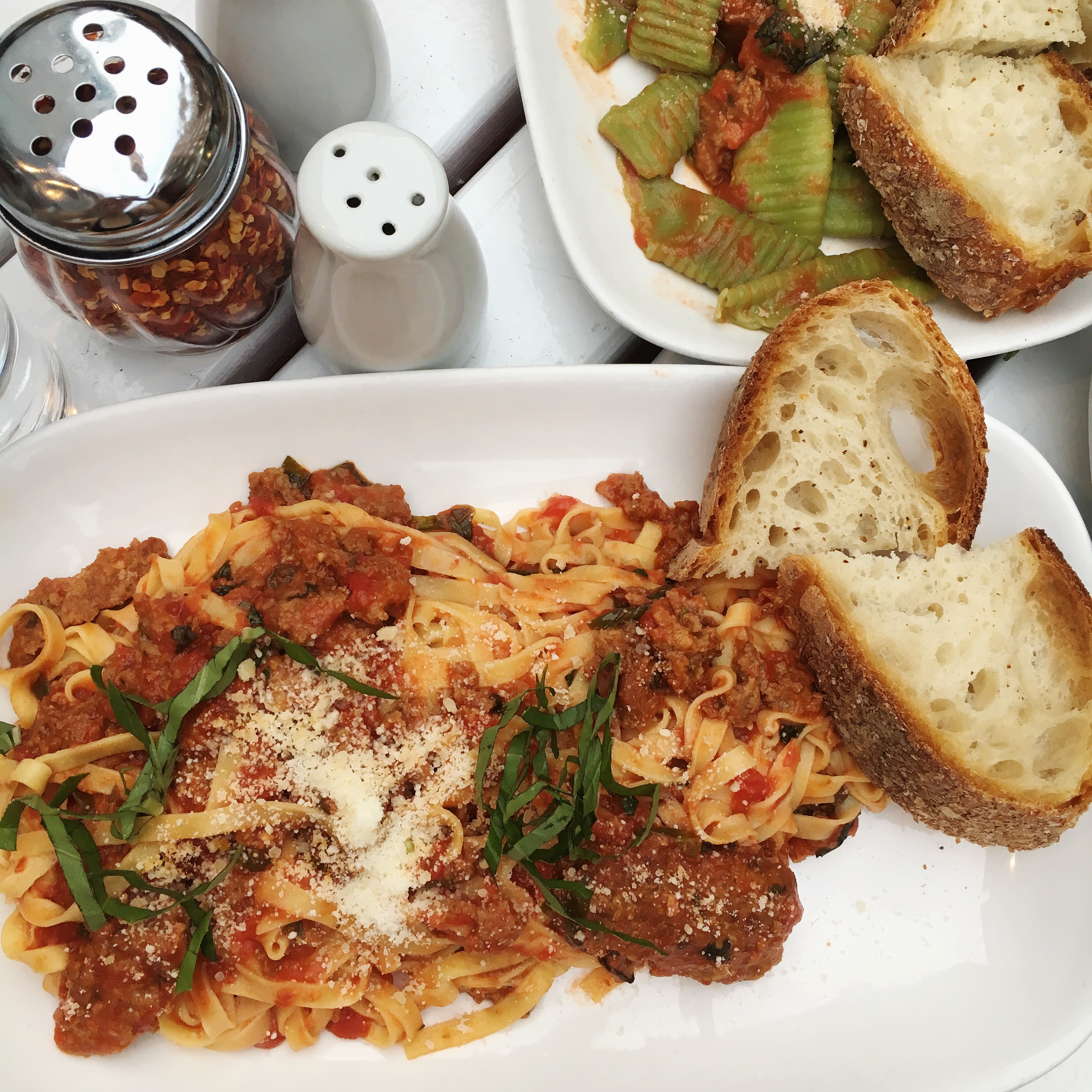 Christmas Day we were driving around Park Slope looking for a place to get dinner (no easy feat since everyone and their mother is at home celebrating and no place is open), but eventually we stumbled upon an adorable Italian place called Sotto Voce. We ordered pasta; I split fettuccine gambaretti with my mom, which had roasted portabella mushrooms and tomatoes all in a light tomato sauce. And we all shared a green salad to get some veg in. And of course, some good old Italian bread with olive oil. When in Rome, right? 😉
This is a recycled pic from a different Italian place because I totally spaced and forgot to snap a picture before I dove into my food. Er, hanger, you understand.
When I got home, I had a piece of gingerbread for dessert.
---
And that's about all for this week! I'm not planning on cooking or baking all that much until New Year's Eve, which as I mentioned is the bigger deal in my family, so I'll definitely recap that for you guys next week.
See you back here tomorrow! <3
Best thing you ate recently?
Linking up with Laura for What I Ate Wednesday
Share if you liked this post!