Happy Thanksgiving!
I hope you are all nice and cozy with your families and friends and pets, and I hope this holiday gives you a welcome chance to reflect on what you're grateful for.
I'm popping in really quickly to just share my very favorite Thanksgiving recipes that I've been making for almost 5 years now, as well as a couple new gems that I intend to make this year.
I realize that many of you already have set menus, but just in case you don't, maybe some of these will inspire you. Or even if your Thanksgiving table is all set, you could make these dishes at any time of the year because they're all delicious and hearty and cozily comforting.
Let's jump in!
This is the simplest recipe in this whole list, and yet it's a total classic. From the very first year I made it, it's been a staple on my Thanksgiving dinner table. I always use maple syrup and leave out the orange zest (not a fan), but you could totally customize this as you will. I'm considering adding in a dash of bourbon and maybe some fresh orange juice, but the possibilities are honestly endless!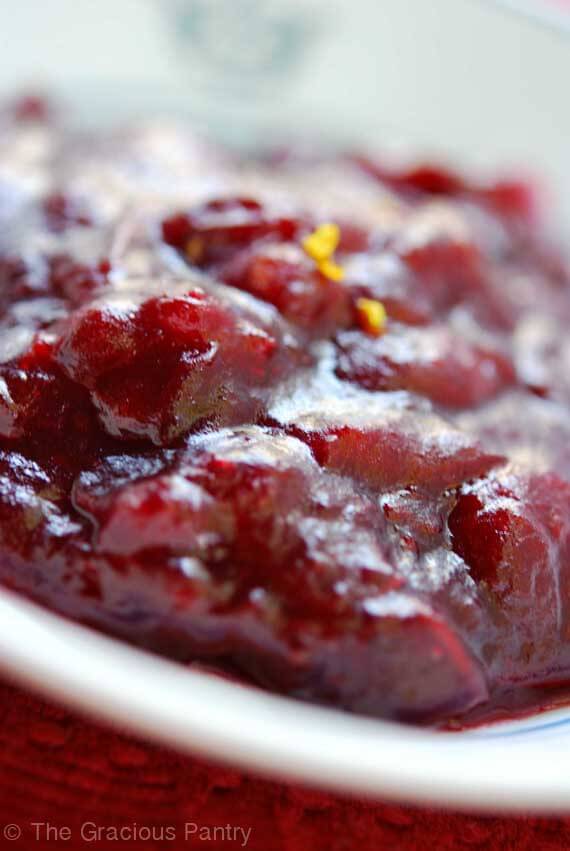 A new recipe that I am making this year, but I have high hopes for this one. In past years, my mom would make twice-baked sweet potatoes, but this year she has decided to pass the task onto me. And obviously I need to do something new, hence this casserole. I will definitely let you know how it goes, but Alexis can do no wrong with her recipes, so I'm sure I'll love it!
Also a new recipe. I like to have at least one all-veggie dish on the table because it can get a little too heavy with just potatoes and meats and casseroles. But there's no reason to be boring! This recipe sounds absolutely delicious, and I already know my plate is going to be piled high with these. Brussels sprouts are one of those finicky veggies that can be really bad, unless they're prepared right, and then they taste like a godly gift. I'm sure you all have tried both kinds of sprouts. I'm sure this one will be quite divine, but again, I will get back to you! 😉
So I found this recipe a good 5 years ago, and I think that first year I made it exactly as the recipe said, and it was really good, but then the year after was sort of when I drank the Healthy Eating Kool Aid, so I decided to healthify the recipe, and it turned out so much better than I could have imagined! Basically, instead of that 2/3 cup sugar, I do 1/4 cup honey and 1/4 cup brown or coconut sugar. Instead of the white flour, I use either whole wheat pastry or spelt flour. I use just half of the butter and sub apple sauce for the rest. And I also usually sub kefir for the buttermilk because we tend to have kefir in the house. Trust me, it's a winner recipe!
CCK is the OG healthy dessert queen, and she was one of the very first healthy recipe blogs I found when I first started eating and cooking healthier. This pie has no crust, and it's served cold, so it may not be your traditional pumpkin pie, but it's always a crowd favorite. Super delicious, melt-in-your-mouth, and tastes like a pumpkin custard. Try it, and trust me, you won't even remember to miss the crust. And if you're anything like me, crust is the least exciting part of pie anyway.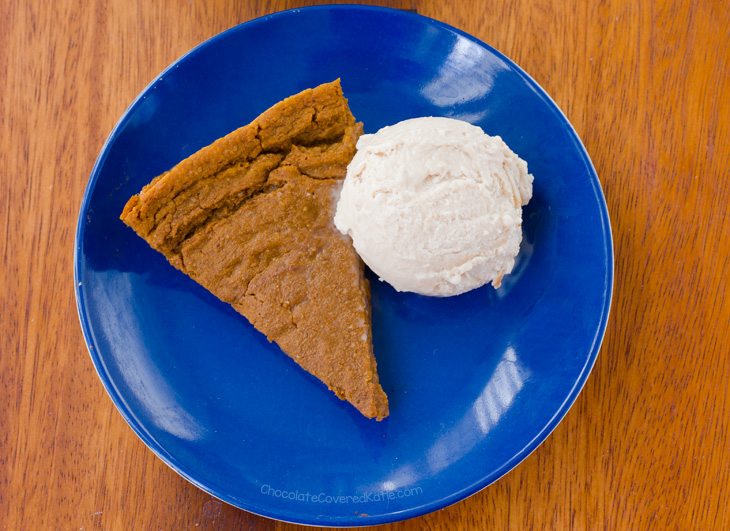 And there you have it, five awesome recipes perfect for Thanksgiving, or fall, or any time really.
Wishing you all a wonderful Thanksgiving! I'll be cooking up a storm and then celebrating with Georgetown Bestie and just a few close family members. Looking forward to the time to relax and enjoy the food and company without worrying about to-do lists or assignments.
Have a great one!
Linking up with Amanda for Thinking Out Loud!
Share if you liked this post!