I've always loved adventure. My days were filled with reading books like Harry Potter (read: pretty much just Harry Potter over and over), and my nights always involved daydreaming about my own future adventures. From a young age, I wholeheartedly believed in living life to the absolute fullest and looking for magic wherever I went.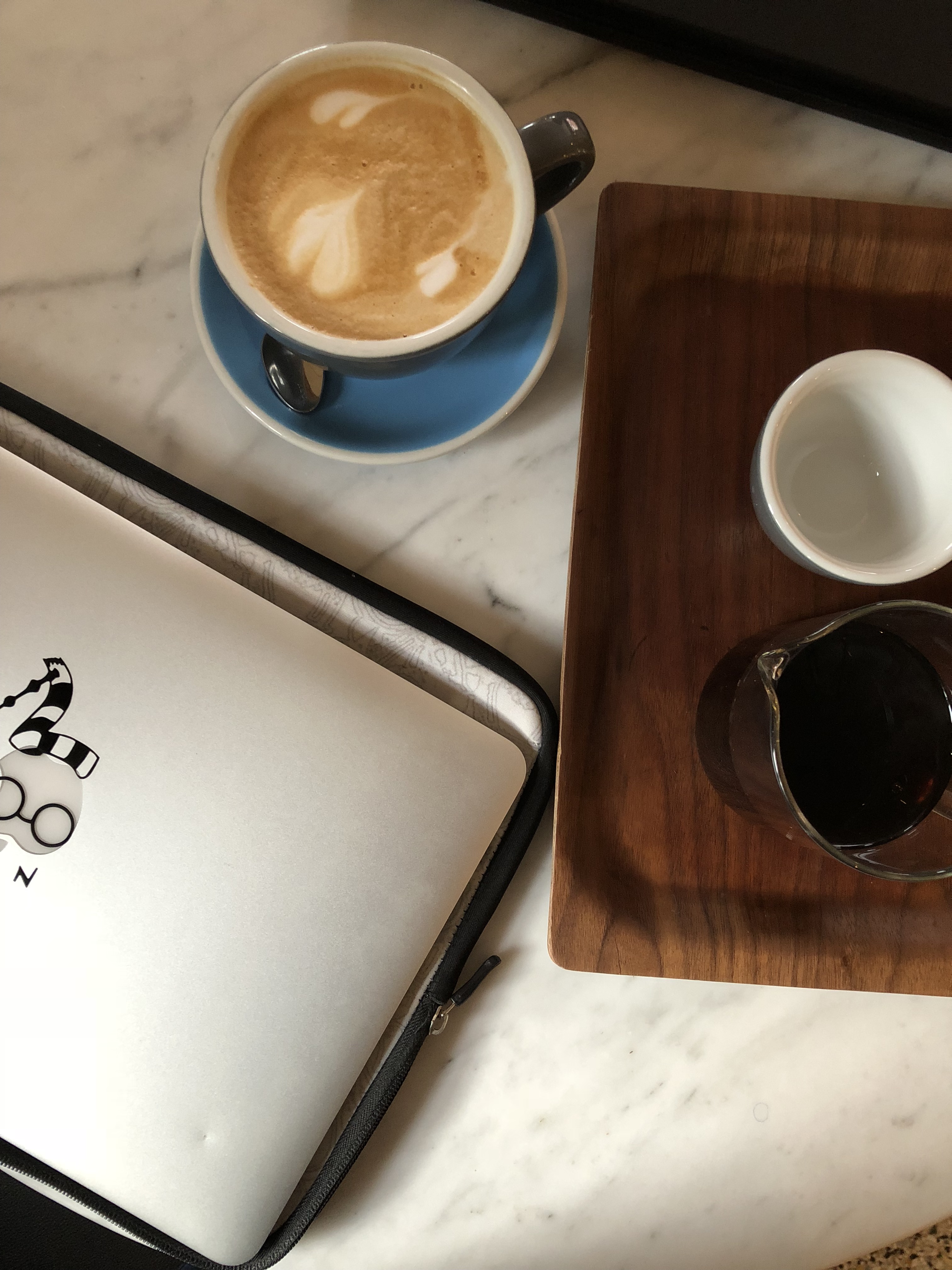 But at some point in my life, when insecurities and self-doubt were all-consuming, I decided that being adventurous and free wasn't safe. How could I be my best self if I wasn't disciplined? You see, I've always been a planner. I have 2 daily planners, and I also do these big index cards almost every day with a more specific to-do list. This analytical part of my personality flowed smoothly into the image of perfection I had drawn up in my mind.
I thought, if I just plan everything out, exercise strong will-power, and set strict rules on myself, I can prevent anything bad from happening. I can be perfect. Well I think you can guess how that went…
I talked here about how I let go of the expectations I had put on my body to be perfect, and how when I did that, I discovered that there is SO much more to life than a perfect body. I rediscovered myself, became so much more spontaneous and fun, and learned what truly matters in health.
Though I made all that progress a while ago, I realized not too long ago that there were still some rules that I'd set on myself in recent years and was still following. When I really thought about it, there was no real reason for those rules. They were just there to make me feel more in control, another thing that's quite overrated.
In the past few months, I've focused on distancing myself from any of those rules I'd been mindlessly adhering to for no real reason. I've found that I am so much happier, more free, and more spontaneous not only with these specific things, but generally in life. Just as intuitive eating leads to intuitive living, letting go of these self-imposed rules helped me feel empowered and free in my life choices as well.
Coffee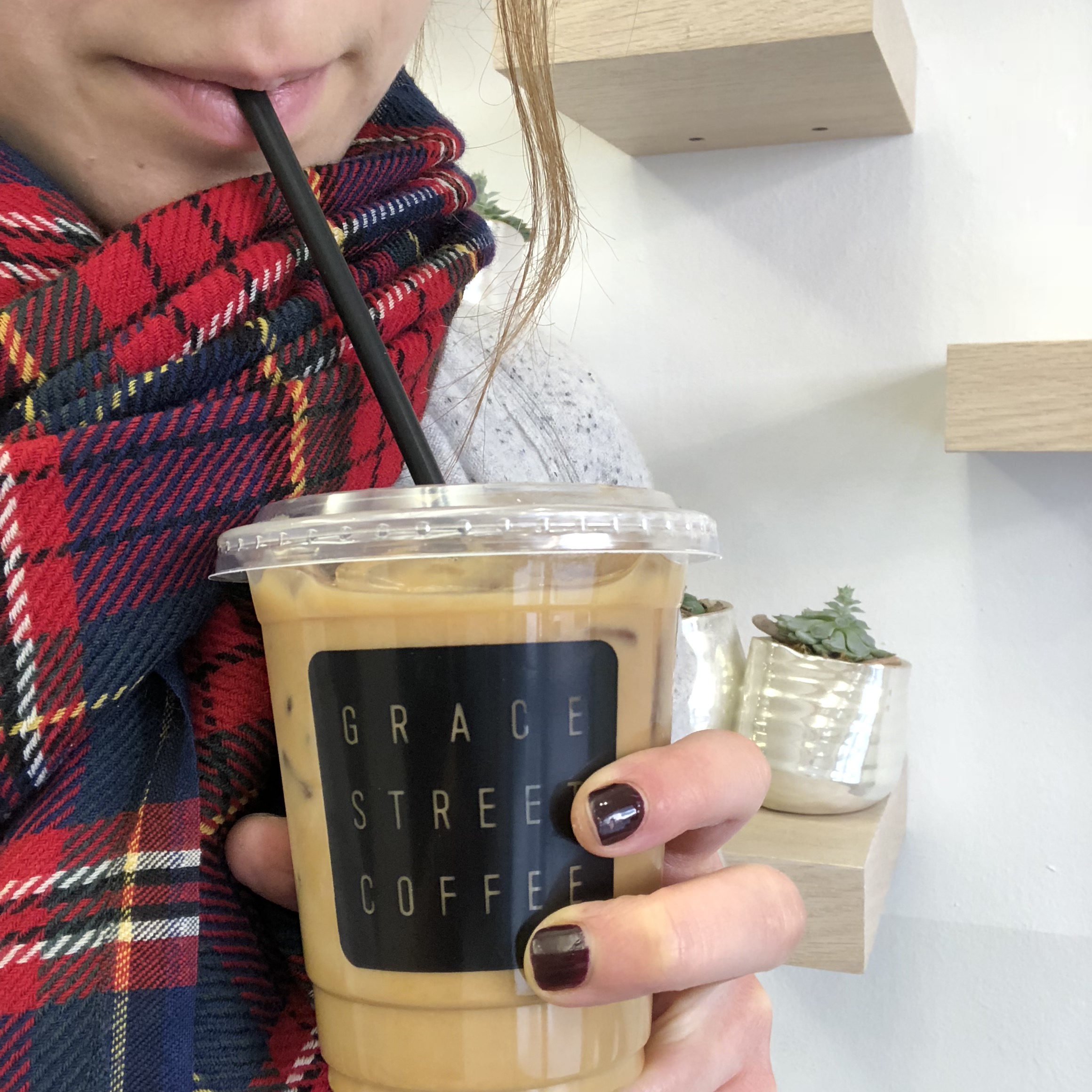 This one has slowly hit me over the past year. I used to have a rule of having at most 3 cups of coffee a week. The rationale behind that was that I didn't want to ever become addicted to coffee or to feel like I NEED it to function. I also love the taste of coffee and didn't want it to lose its treat factor if I made it a daily habit.
But then I read some of my favorite bloggers' end-of-year posts in December, specifically from Alexis and Davida, and they both mentioned that among other strides they'd taken to be more free, they'd allowed themselves to drink coffee, as much as they pleased. And though they'd tried to fight the habit in years prior, they saw only positive changes from letting go of all the limitations.
This resonated with me SO MUCH because I LOVE coffee, and honestly, there is no reason I shouldn't allow myself to drink it every day if that's what my body really wants. Now, I still don't want it to become a crutch for sleep deprivation, so I've been really tuning into my cravings for it and only rarely using it as a way to perk up. Which means most weeks I have coffee 4-5 times a week, but there are some when I have it twice, and some when I have it six times. My point here is I don't limit myself any longer; there are much worse things to indulge in.
Working Out
Oooh, I have a LOT to say on this subject, but I'm planning on writing a separate post about my journey to intuitive movement. It actually is a very recent adventure and one I am still processing. But basically, I have had a set weekly workout schedule for as long as I've been regularly working out.  And it does work for me to have a loose plan for what I want to do that week, especially since I'm pretty busy and like to make my workouts as streamlined and efficient as possible.
HOWEVER! Up until last summer, I had this set schedule that involved pretty intense workouts every day. Thankfully I dialed it back to 5 days instead of 6, but when every one of those days was a pretty strenuous workout, I quickly realized I was working my body far too hard and heading straight toward burnout. Plus I realized pushing myself so hard so often wasn't beneficial AT ALL, and instead started to stress my body out, making it as unhappy as if I was a total couch potato. (Read more about my realizations on this here).
So lately, I've made some changes. I made my weekly plan a lot less extreme, first of all, taking out many of the weight lifting and HIIT sessions and subbing in more Pilates and yoga. But I also finally gave myself permission to deviate from the schedule. Whereas in the past I would force myself to do a tough HIIT workout even on a day I was totally exhausted and sleep deprived just  because it was on the schedule, these days I assess how I am feeling and decide on my workout accordingly. So if it's a HIIT day, but I know I had five hours of sleep and just feel pretty dead, maybe I'll move yoga day to this day, or just take a total rest day. It's about listening to your body; it knows what it needs.
Food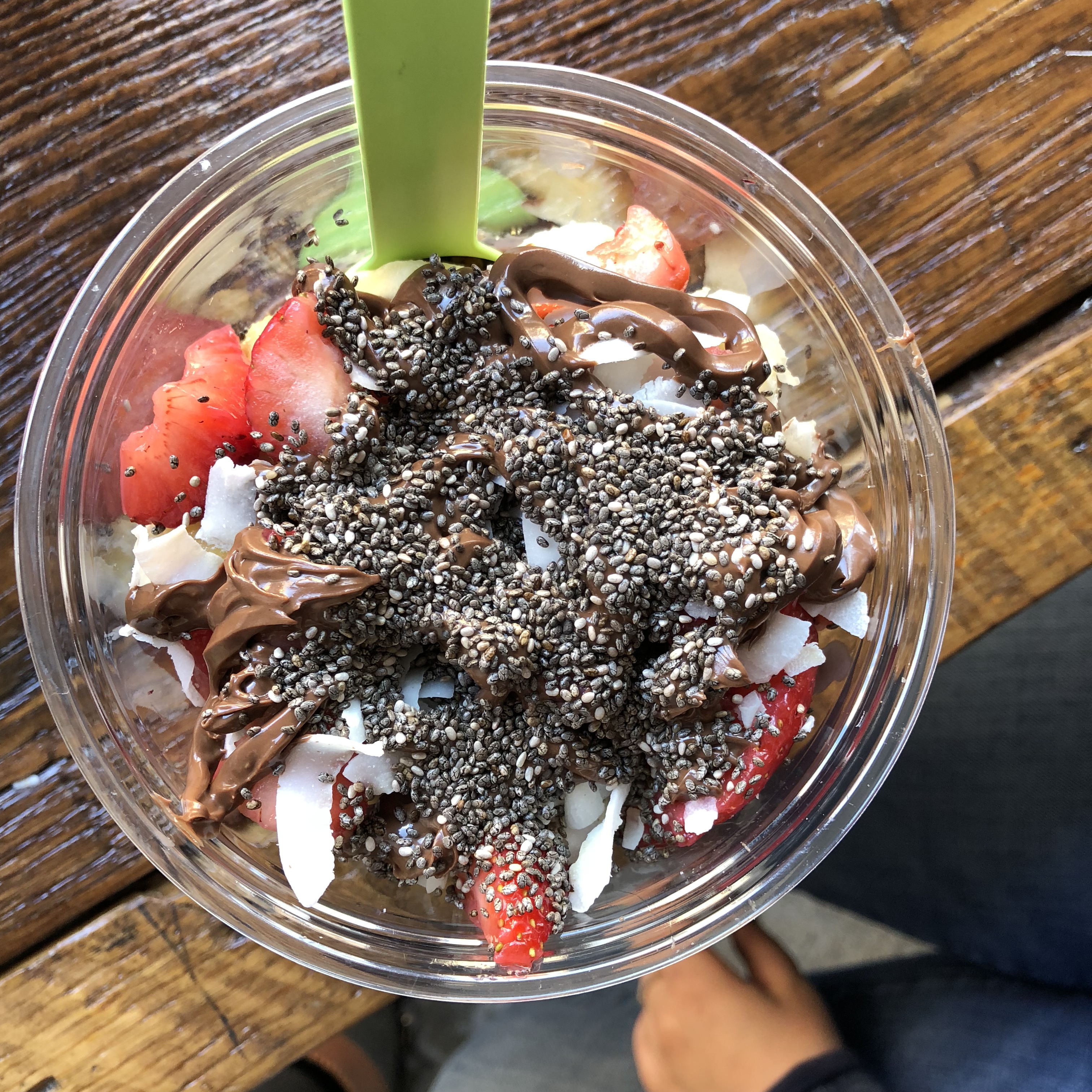 Ah food. Perhaps the most notorious for breeding rules and regulations. How ironic considering it is also one of the most intuitive and naturally-regulating parts of human life. We all know at this point about the premises of intuitive eating; our bodies are incredibly smart and know how much and what they need to function optimally.

Yet sometimes we may need to give them some help, maybe make a conscious decision to include more color in the meal or think about maybe getting some protein in dinner if the last two meals were centered on carbs. But for the most part, there is no reason to set hard and fast rules on food.
While I never really had rules about what I could or couldn't eat, I definitely did try to regulate how often I would let myself eat certain things, as well as how many servings of a specific food group I was allowed to have. For instance, I would have limits on the amount of fruit or starchy carbs I could eat in a day.
All in all, I had no problem sticking to these rules because I do have a stubbornly strong willpower. But I quickly realized that I wasn't enjoying my food anymore. Sometimes I wanted a snack of popcorn and granola, but because I'd already had toast with breakfast and a sandwich for lunch, I told myself that's too much carbs. Which is ridiculous, especially considering how much intense exercise I was doing. And because since I was also having veggies and protein with every meal, I wasn't just craving simple carbs, but my body actually needed a higher amount of carbohydrates than what I was feeding it. Long story short, I would end up eating raw veggies with hummus instead and basically hate everything the whole time. And I LIKE carrots and hummus!
I basically just learned over the years that there is no reason to limit any food groups or specific foods because it will only make you crave those groups more, and you cannot presume to know in advance exactly how much of a certain food your body will need that specific day. Mic drop.
---
Thems are my thoughts on rules. I've come a pretty long way from that strict, rule-setting perfectionist girl, and if you're currently in that place, I promise you there is an out. You are not doomed to always be stuck in rules just because you are a natural planner either! I still can spend hours planning, but I'm done with guidelines and strictness. Life is about the natural ebbs and flows, and no matter how much you try to control it, it will still take you for a tailspin and a half whenever it feels like it.
So try to focus on adventure over perfection, and I'll end with a quote that seems quite appropriate from the illustrious Hermione Granger: "I mean, it's sort of exciting, isn't it? Breaking the rules."
Linking up with Amanda for Thinking Out Loud
I'd love to know if this resonated with you at all. What are some rules you set for yourself?
Share if you liked this post!