Happy Monday, lovelies! I'm doing something a little different this week. I've got a whole bunch of due dates and things like that coming up, and I'm desperately trying to stay on top if it all PLUS leave time for sleep and socializing and self-care. Before, when I'd find myself facing a giant number of deadlines and big stressors, I would resolve to just chug away with my head down, foregoing sleep and any semblance of self-care.
But now I know better. So I've decided to keep a running list on my phone of super happy moments from the week because even in a super busy time, there's always a little magic or something to be grateful for if you just pay attention.
I'll share some of mine from this past week here, and I hope this will inspire you to keep your own weekly list.
Happy Moments of the Week
Opening a locket from my best friend that I'd totally forgotten was a locket and finding a note from her that read, "I may find the love of my life, but you will always be my soulmate." It was like finding 100 dollars in your jacket pocket, but like a bajillion times better.
My Monday coffee date friend C has been super overwhelmed and busy for the past week, so she accidentally forgot about our Monday coffee date. When she saw me for dinner later that day, she gifted me a gift card to Saxby's (where we go for coffee) and plenty of apologies. SO unnecessary, but my goodness, what a sweetheart. She made my day. <3
One of my retreat friends had noticed that last weekend on the retreat, I really enjoyed the music she was playing at one point. She sent me a text unexpectedly a couple days after saying that she made me a playlist of all the songs she was playing, and the playlist was called "For Nicole." Heart= melted.
Syracuse Bestie sending me a snapchat video of her lip syncing to Taylor Swift (it's kind of our thing hehe).
Walking through the National Gallery and enjoying the art without worrying (too much) about looming deadlines. Perfect Saturday.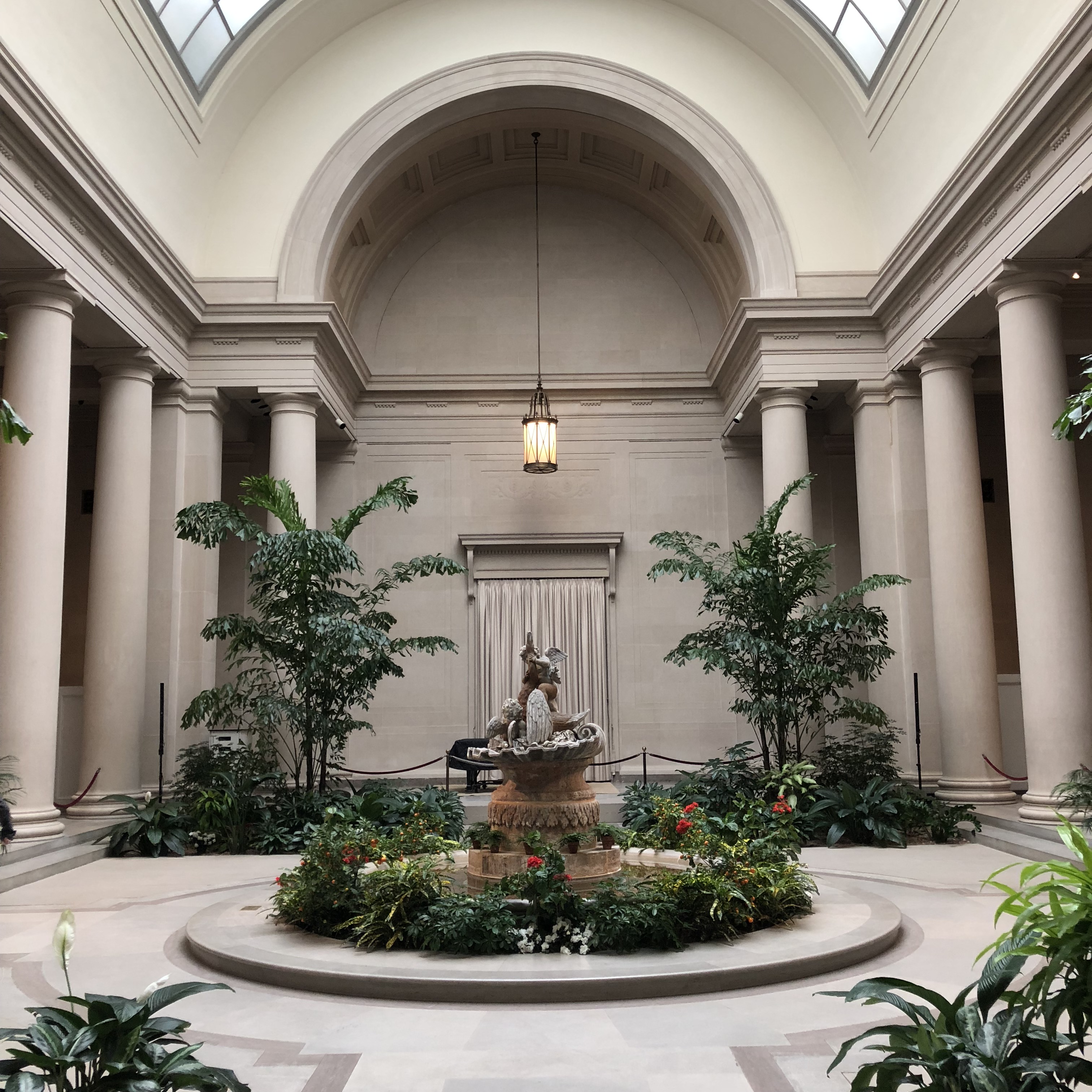 A LUSCIOUS 2 hour nap between classes on Thursday when all the sleep deprivation really caught up with me
A PERFECT cuppa joe enjoyed after aforementioned luscious nap to complete Operation Get Back To Life. Did the trick 😉
Getting super excited about studying abroad after finally speaking to my advisor, and then making tons of plans for where I want to travel while abroad.
Getting a shout out on Alyssa's blog when I've been reading it for SO long before starting my own blog. She is such a light, and I'm so glad to have virtually met her and so grateful that my blog allows me to make such special connections.
C writing me the sweetest message out of nowhere that said that she missed me and is so glad we're friends. What did I do to deserve this lovely lady's friendship? It's interesting, words of affirmation are definitely a MAJOR way to my heart hehe.
Walking to Sweetgreen after my last Thursday class because I was craving it and that walk was precisely the movement I wanted that day.  I talked to my mom the whole way there and back, and it was lovely.
Eating a DELICIOUS cookie Roomie's Boyf made while watching Star Wars with my wonderful friend MB. Fun fact: he used the recipe that I'd found a LONG time ago and had never made because the ingredients are a wee bit too complicated for me. It's actually the recipe Jacques Torres uses in his cookies, and if you've ever had one of those, you KNOW I was super excited to taste the homemade version. Did not disappoint. 😉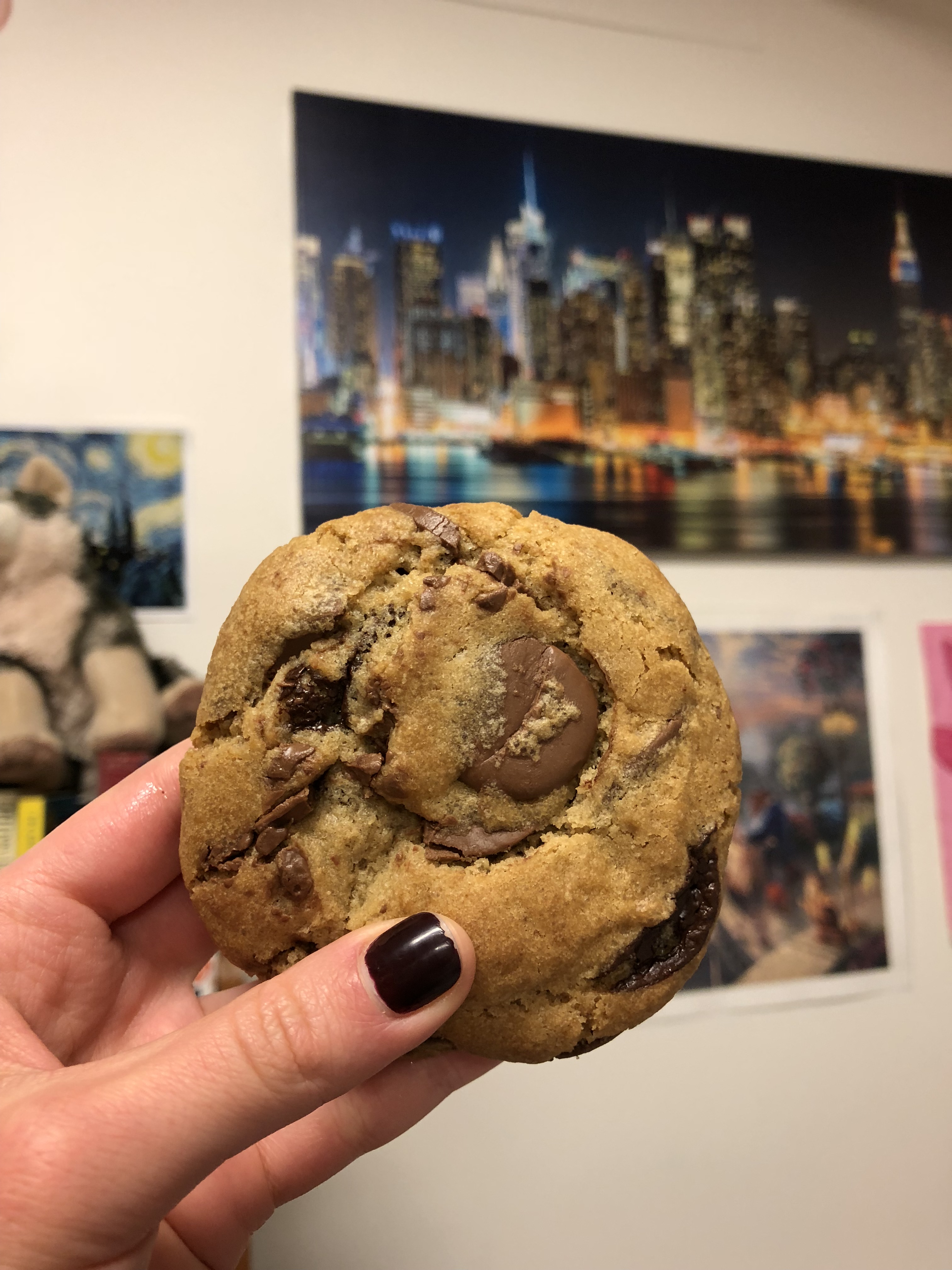 Workout Recap
I did mention here that my attitude toward working out has been shifting over the past few months, and I intend to very soon write a post about my journey to where I am today with movement. For now, here's my workout recap from the week.
Monday: this short cardio workout and this one, followed by a bodyweight arm strength workout (I didn't do the warmup or the cardio intervals because I'd had enough cardio)
Tuesday: I went to a yoga class on campus with a friend. It was exactly what I needed because yesterday's workout had left me surprisingly sore (probably because I hadn't worked out for 4 days before Monday just due to life and circumstances).
Wednesday: this kickboxing and ab workout
Thursday: rest/walk to Sweetgreen hehe
Friday: this awesome and comprehensive HIIT workout + this obliques workout
Saturday: rest/lots of walking around the National Gallery and DC
Sunday: this cardio workout and this one + this total body toner (I cut this workout short to fit in a FaceTime call with Syracuse Bestie because #priorities.)
And that was my week. I hope I'll get a chance to pop back in here this week, but I hope you all have an awesome and kickass week! Stay healthy and happy, loves!
Linking up with Meg for Week in Review!
What were some happy moments from your week?
Share if you liked this post!