How is it that we are at September already? And how does it already feel like months since I was on my summer break?
I wanted to write this post while summer is still fresh in my mind and before I fully dive into my sophomore year.
Many of the lessons I learned this summer are things I always knew, but they just became more pertinent or clear to me in the last few months. I think by the end of summer, I felt very content with who I am and what I feel is my place, but even in just a week of being back at school, I've experienced more uncertainty and confusion than the entire summer.
But I think the challenges that come with being back at Georgetown are really blessings in disguise because they're causing me to really look at what this summer has taught me and figure out how to keep these lessons close so that I can turn to them when I feel lost.
So without further ado, let's see what this summer was all about for me.
Life Happens Outside My Phone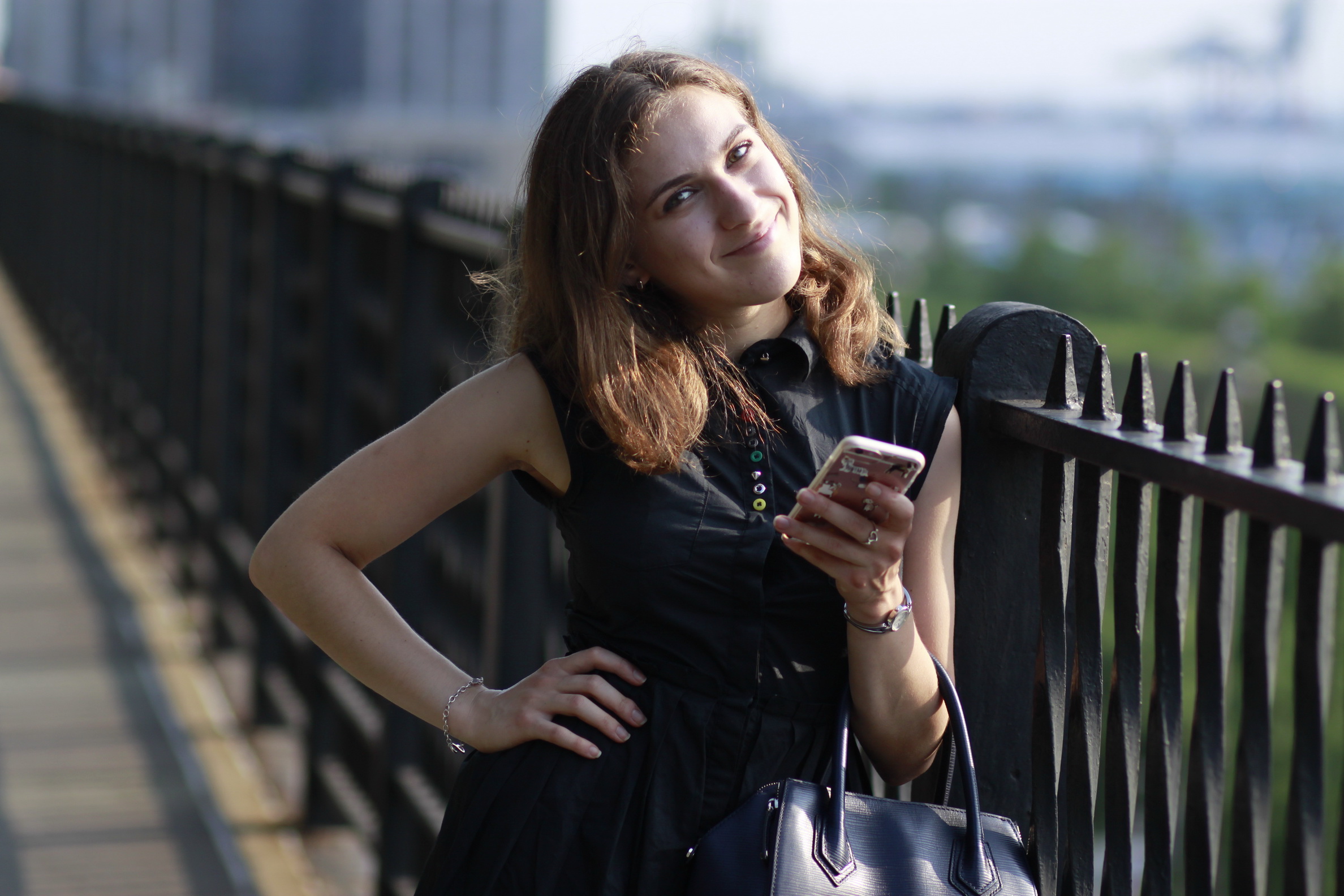 I want to start with this one because it's been on my mind a lot this summer. Mostly because with starting this blog and my Instagram, I've been spending A LOT of time with my phone and my computer. I feel like every time I'd find myself with a free moment, I would instinctively whip out my phone and see if I could do something on it.
Part of my personality is that I always want to be doing something and making myself busy, and I almost feel like if I don't use those free moments to do something productive, I'm doing something wrong.
Since most of what I "could be doing" involves my phone, it was usually my go-to instinctive way to busy myself.
But here's what I realized. After several weeks of going nonstop and not letting myself just breathe and be, I was feeling more burnt out than ever and just unmotivated to work on anything. I wasn't letting myself think or rest, so I just felt like I was in machine mode, chugging forward and doing everything on autopilot.
Once I realized that, I knew something had to give. So I made a conscious effort to let myself be bored, to sit in stillness and not feel the need to scroll through Instagram or check my emails or respond to someone's message.
I think too often we shun boredom and want nothing to do with it. But I believe it is in those times that we are idle and relaxed that our best ideas happen. When we allow ourselves to recharge, we ensure that we can come back later with more passion and energy, instead of constantly running on low.
Goal for sophomore year: Be conscious about the amount of time you spend on your phone. Allow yourself to be still and present. Really notice the moment and your surroundings and tune in to what you're feeling. The Instagram world will keep turning, even if you miss a day of posting.
True Friends Make You Feel Valued and Appreciated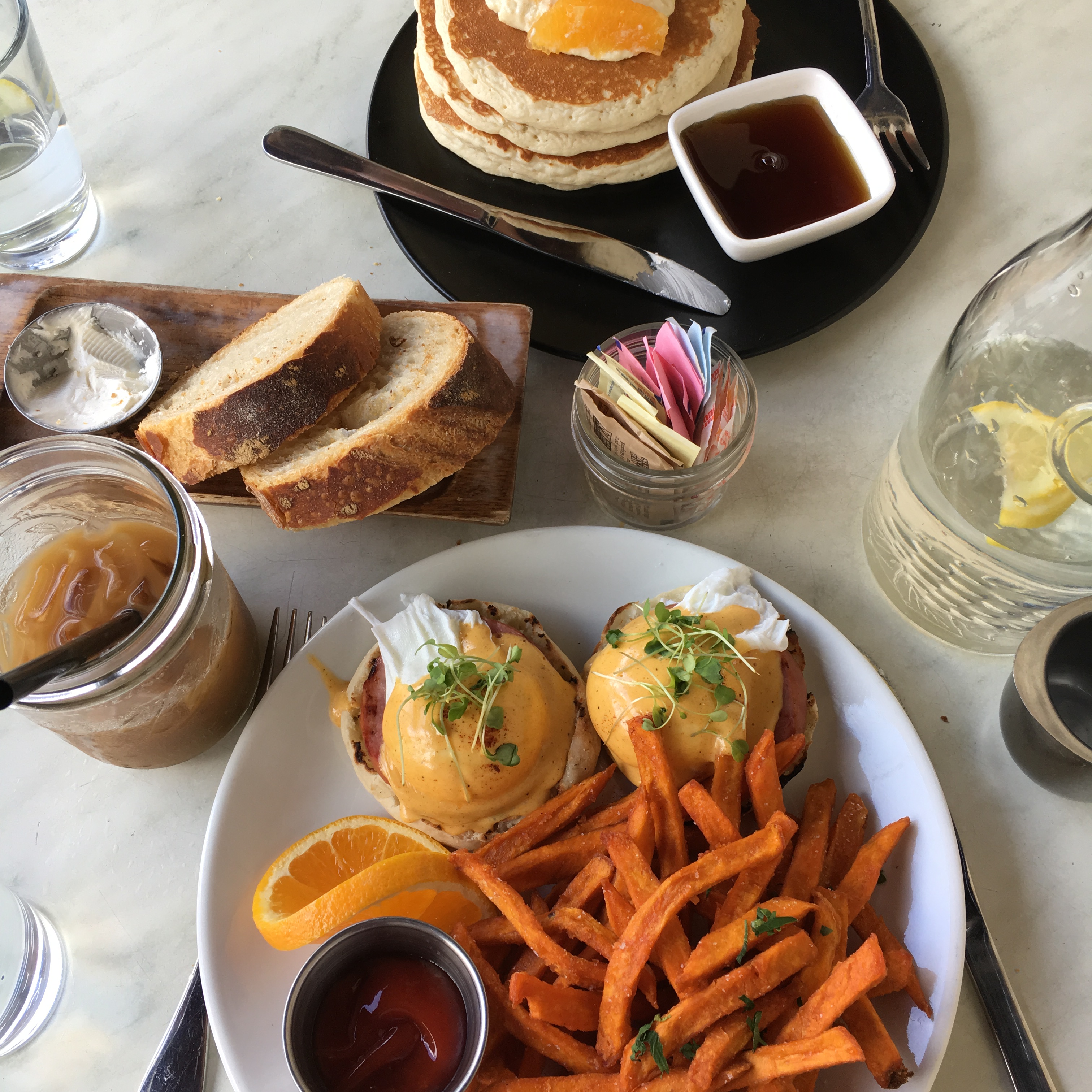 I think this was the summer of friendship. And brunch. The two are almost synonymous in my mind because one of my favorite ways to connect with a friend this summer was through brunch.
Some highlights were Banter, Cafe Mogador, Cebu, and Two Hands (I so need to compile an exhaustive list of my fave NYC brunch spots. And coffee spots!)
I definitely prioritized my friends and making time to spend with them. I made sure to see all the people that I knew I wanted to keep in touch with from high school, and I also made sure to see and connect with my college friends, too.
I left every single hangout this summer feeling so fulfilled and truly lucky, knowing that each of those people in my life was irreplaceable and uniquely wonderful.
This is the time when friendships really begin to solidify, when you are no longer hanging out with people because of obligation or for old time's sake, but rather because you genuinely crave and need their company.
I feel like my friends back home really do add so much to my life, and most of all, I am never more me than when I'm around them.
I never feel like they don't fully know me or that they don't understand who I am. They know exactly what I bring to the friendship, and they value that.
Before this summer, I felt pretty lost in my friendships. I had made a few great friends, but with many people at Georgetown, I had this nagging feeling that no matter what I did, I couldn't connect with some people because there was some weird barrier between us.
I began to doubt who I was as a person. Was there something wrong with me? Had I lost the ability to make friends and real connections? Was my perception of who I was as a person actually wrong, and people were seeing something different that they couldn't relate to?
Before coming to college, making friends was pretty easy. I was my normal friendly self, and eventually I just ended up meeting people who vibed with me and who I felt I could be myself around.
This summer, spending time with my friends and reconnecting with who I am at my core, was so transformative and revealing to me. I realized last year that NYC really does bring out my true self, and though I can definitely access it when I'm in college, it's just a little harder.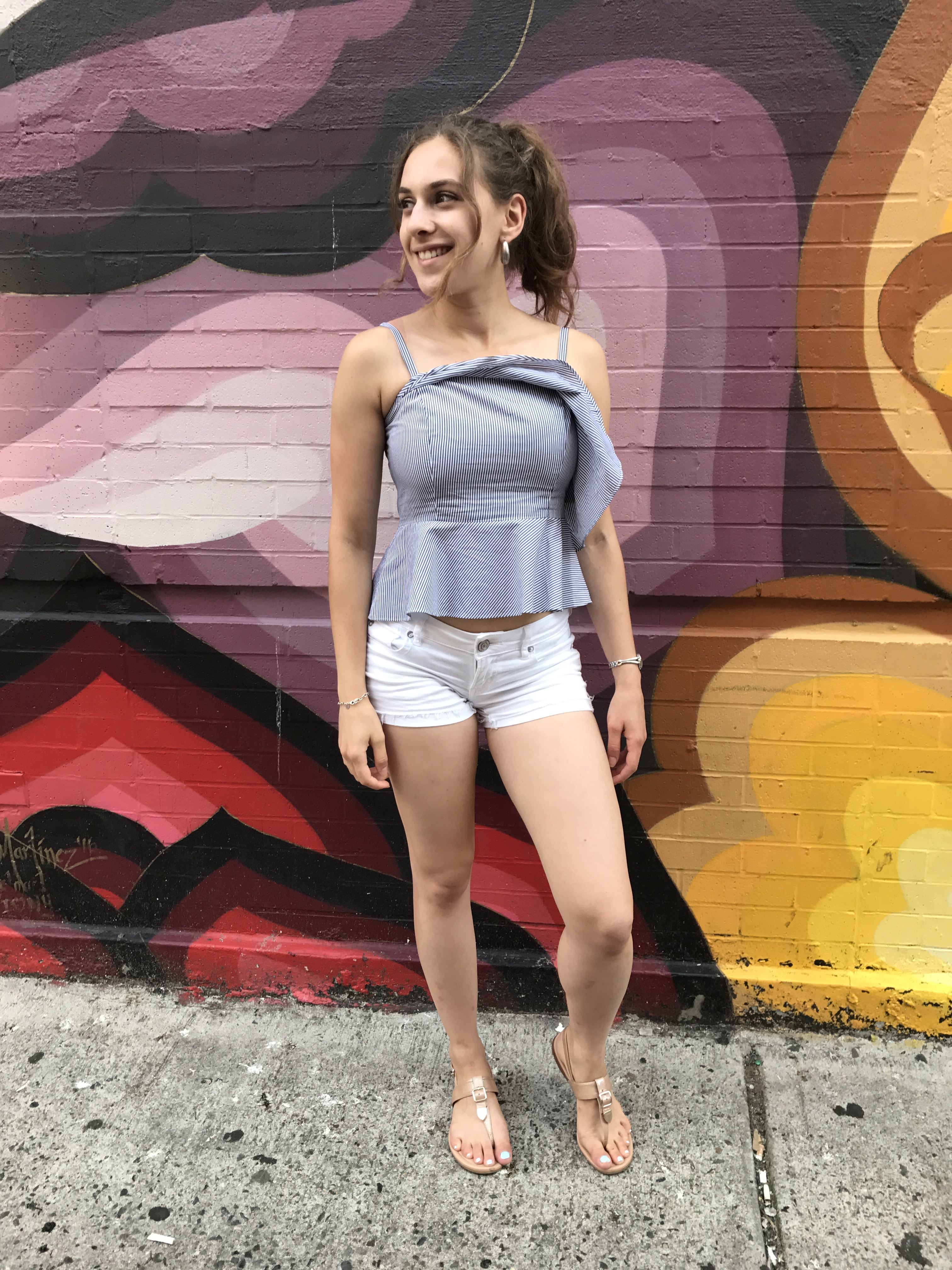 And I was reminded of how easy and comfortable friendship can and should be.
Goal for sophomore year: Be as authentically and unapologetically you as possible. Don't be afraid to show people who you are, and remember that not everyone will be interested. Forget FOMO and screw the haters. Be fully yourself, and the right people will naturally be attracted to your light.
Set Aside Time For Family
I definitely spent a whole lot of time with friends this summer, but I also made sure to consciously set aside time for family. Being away at college made me value my family more than ever, and I knew what a gift it was to be home for the summer, where I could easily spend time with the people who love me unconditionally and who will always support me.
As cheesy as it sounds, family is forever. Your family members are the ones who will stick by your side through thick and thin, and though you won't always see eye to eye with them, they only want what's best for you. And though we don't want to think it, we won't always have these people by our sides. I will always always value my friends, and my heart overflows with love for them, but I never ever want to take my family for granted.
So this summer, I made sure to go on frequent long walks with my mom, to invite my grandma over for Sunday brunch, to go on fun adventures with my dad. Each and every time, I was reminded how exceptionally lucky I am to have these people in my life who love and care about me so intensely and genuinely.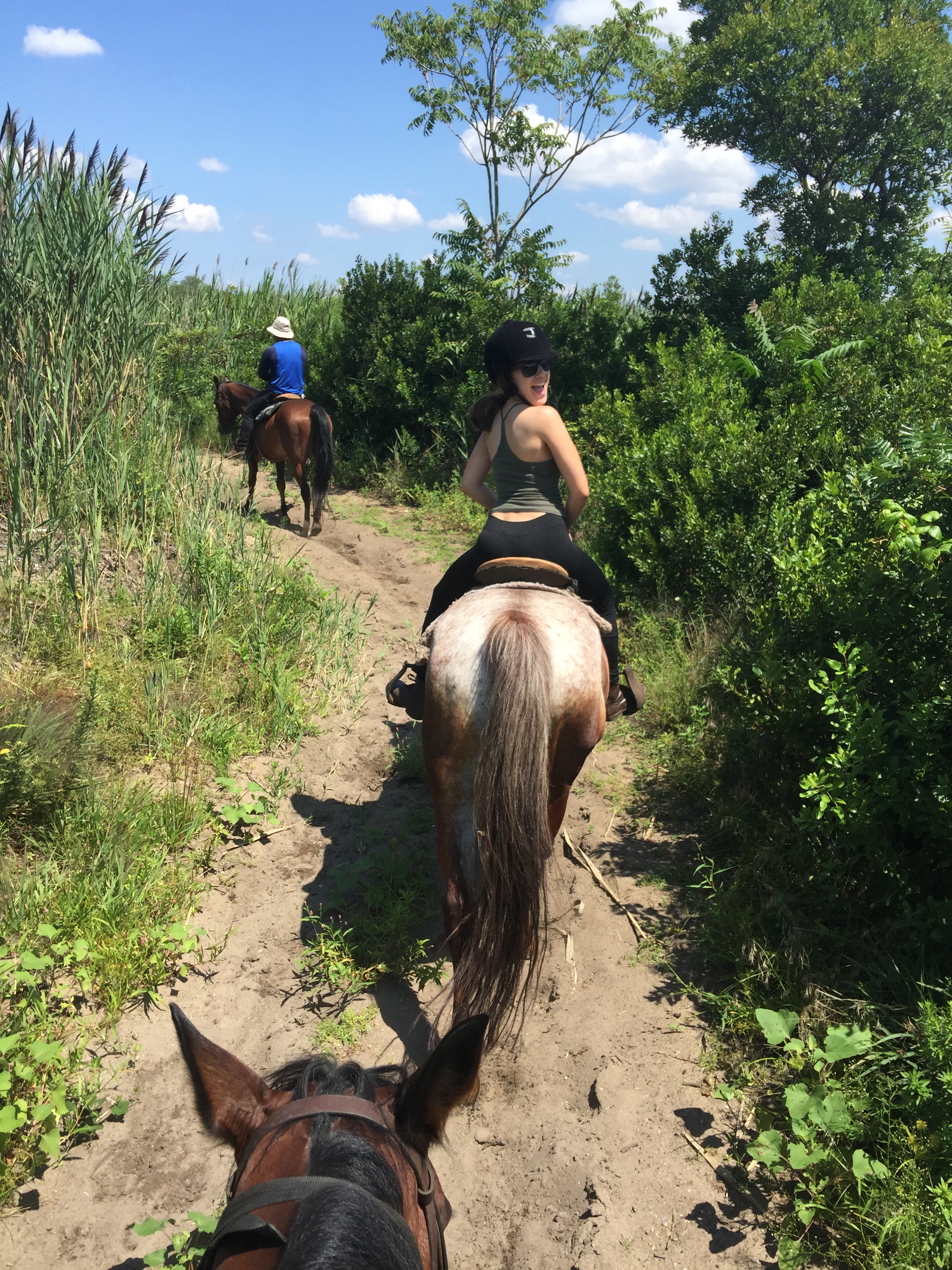 While at college, I'm not always the best at carving out time to call my family, and I often find myself prioritizing FaceTiming friends or doing homework or hanging out with people here. But doing that over and over again makes me feel like something is missing, and I always realize how important that short conversation with a family member is to my well-being.
Goal for sophomore year: Be intentional with the time you give to your family. Call them often, and remember that hearing your voice is often all they need to feel reassured and loved. Remember that even when your opinions clash, they only want what is best for you and always have your best interests at heart.
Do What You Love, But Make Time for Rest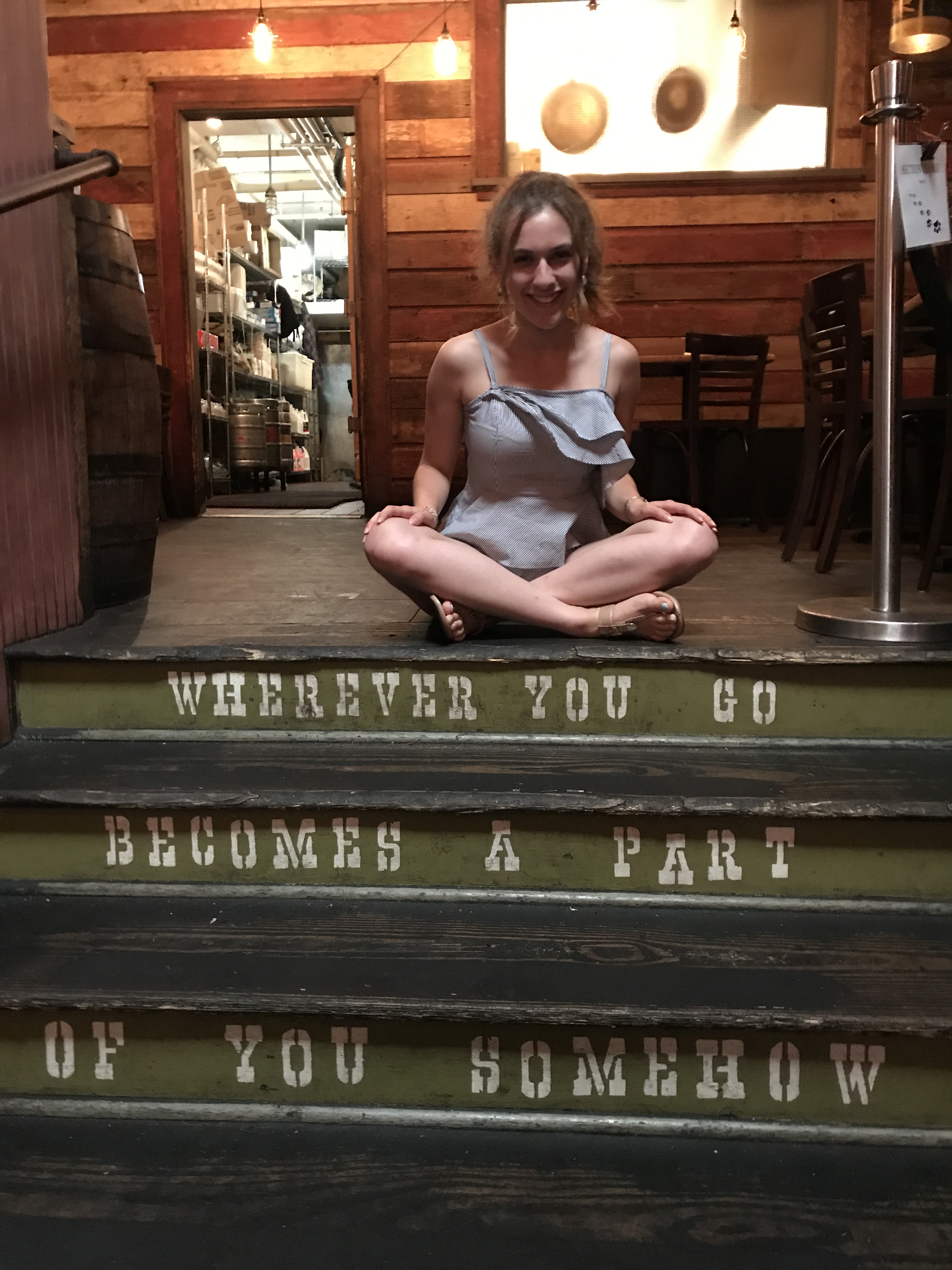 Something important I learned this summer is that there is enough time in the day for everything you truly want to accomplish. Saying "I don't have time" is just an excuse and really just means it's not a priority. If you really want to do something, you will find a way to fit it into your day. It may mean sacrificing some other things, but it will get done.
This summer, I made time for fitness, cooking, blogging, interning, guitar, spending time with friends and family, and reading. All things I wanted to do over the summer. It sounds like a lot, but I didn't do all these things every single day; that would be unrealistic and impossible.
But I did definitely incorporate them all in some degree into each week, figuring out what was more important each day. I obviously wasn't perfect at always striking balance; sometimes I neglected guitar in favor of the blog and friends. Or sometimes I didn't work out for days at a time because I wanted to catch up on reading and cooking. I tried to give myself grace and remember that these were all PERSONAL goals. If I accomplished them, awesome. But if not, there was always the next day.
I think when you're a perfectionist who prefers to self-motivate rather than be told what to do, it's easy to get down on yourself for not getting enough done. I had to keep reminding myself that it was okay if I didn't cross off everything on my to do list. I also learned how important it is to be realistic with your daily expectations, and to sometimes cut your to-do list to make it more doable.
Don't underestimate how important it is to throw in some mindless Netflix or taking a leisurely walk or just staring at a wall sometimes. We are not robots, and our brains really do need to recharge so they can work optimally. I always feel much happier and more creative after I prioritize rest.
Goal for sophomore year: Keep your ambitions in mind, and make time to move toward them. But also be kind to yourself and remember that you can't do it all. Balance all the things you SHOULD do with things that are simply good for your soul and mental health. Sleep more, stretch, read, and watch some Netflix. Being well-rested and rejuvenated will be much more proactive in the long run because you'll actually have energy to crush all your goals!
More is Not Always Better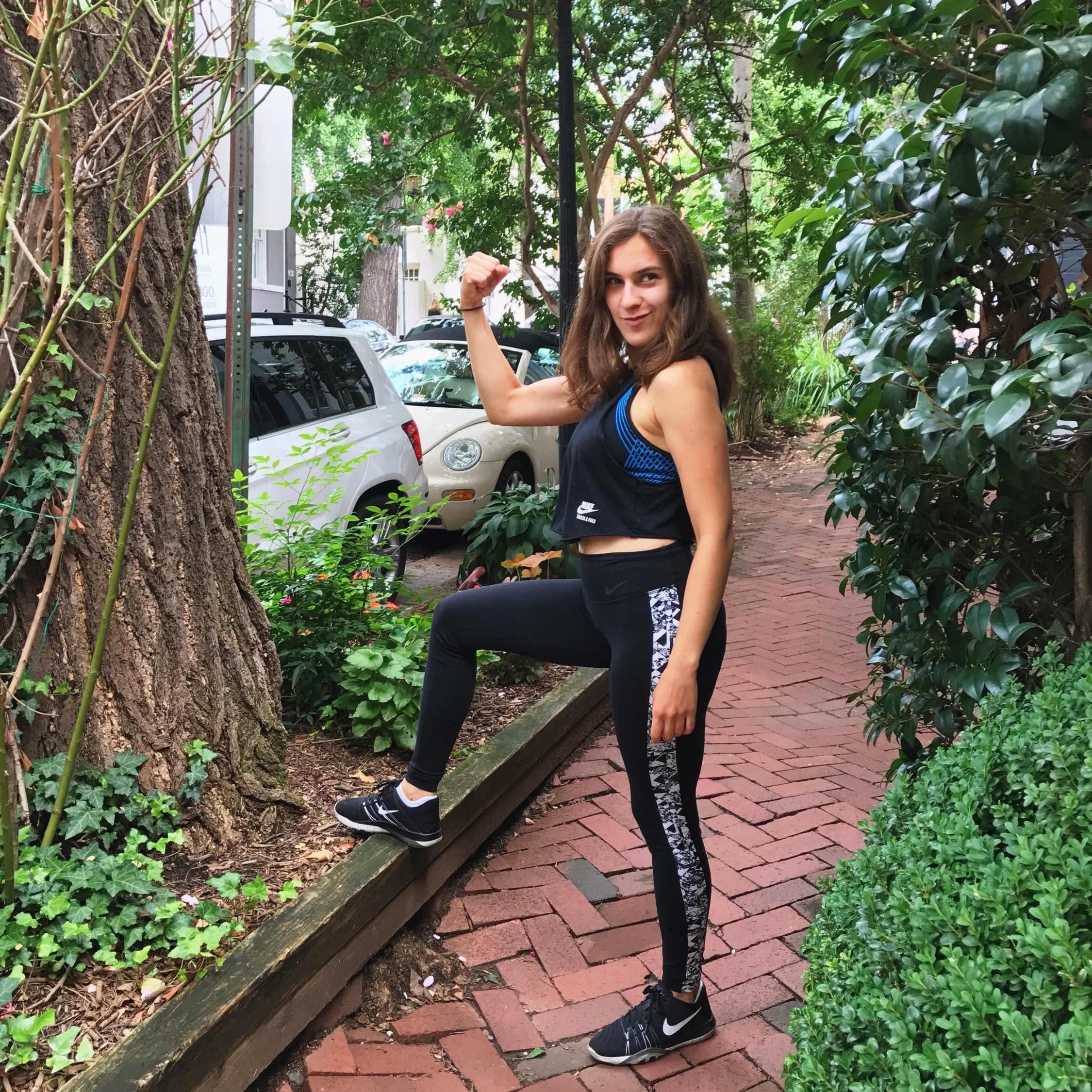 This is a fitness one, but it was an important lesson I learned this summer, so I'm including this in here.
I used to be of the mentality that the more intense and long my workouts were, the better. That if I wasn't sweating like mad and totally out of breath by the end of the workout, I hadn't done enough.
I used to workout for almost an hour six times a week, and if I ever missed a day, I would feel incredibly guilty.
I remember feeling perpetually burnt out. Like after a morning hiit session, I felt pretty wiped for the rest of the day, and then I would always wake up the next day feeling like I was already exhausted.
I continuously chose working out in favor of sleep, often waking up to go to the gym after less than 6 hours of sleep. Bad, bad idea.
And I'm pretty sure that for the amount I was exercising, I also wasn't fuelling my body enough.
This summer, I really took a step back and reevaluated my workout routine. I realized that my lifestyle was unsustainable, and after I started getting random pains in my back and knee, I decided to really dial back and see if I could find ways to move that weren't so hard on my body.
I started walking more (podcasts really made that even more enjoyable), and after about a week of no formal exercise, I decided to turn to more low-impact workouts. I tried out a lot of Pilates type classes, Barre, and dance videos from Youtube.
I was feeling better than ever, had more energy than ever, and I felt like I was actually looking forward to my workouts again instead of just feeling like they were something I had to get done.
After a while, I realized I actually did miss HIIT and some weight training, so I reincorporated that but made sure to be very intentional with how much of it I was doing and how much I was resting and eating.
Now, my workouts rarely exceed 45 minutes, and I almost never work out more than 5 times a week. Often, those days include a day of yoga or dancing, so it's not all super intense exercise like it was before.
I find this is so much more sustainable and makes me feel much healthier because I'm actually taking care of my body and not running it into the ground.
I love this post on the difference between healthy movement and obligatory exercise and this post on when exercise becomes detrimental.
Goal for sophomore year: Listen to your body. Take extra rest days when necessary. Never work out because "you should" but rather only when you feel it will benefit your well-being, and always make sure to sustain your fitness routine with enough food and rest. Not every day needs to be an intense training day; just stay active, and make sure it's adding to your life, not detracting from it.
Seek Out Adventure and Magic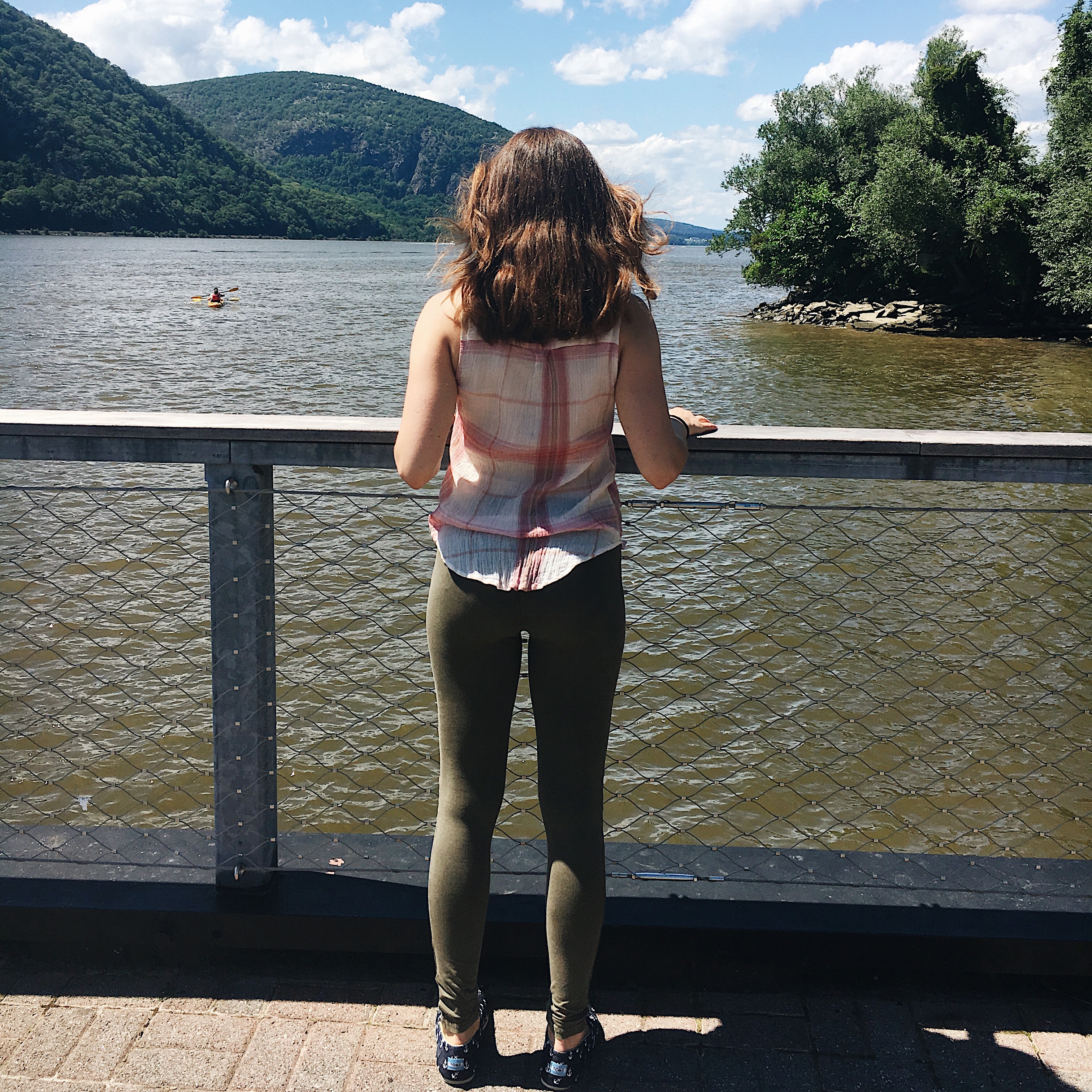 If you know me at all, you'll know that I'm a HUGE Harry Potter fan, which really stems from my core belief in magic.
Not the typical witchy spell kind of magic, but the kind of magic that appears as coincidence or serendipity or just a really great cup of coffee.
I feel that magic when I go on adventures, satisfying my inner Gryffindor. That feeling of bravely facing the unknown and committing to fearlessly going forward always results in incredible memories and lessons.
Going on my first vacation with a friend, where we were free to do what we wanted, meant that we could cross pretty much everything off our proverbial bucket lists.
Even back home, I noticed what really brought me joy, and when I felt most alive, and usually it was when I was exploring a new place or doing something out of the ordinary.
I also found out that my happy place is on the water with beautiful views all around. On a boat in the middle of Deception Pass in Washington state, I discovered just how truly magical nature is and how alive you can feel when you really notice and connect with that magic.
Goal for sophomore year: Do more things that excite you and make you feel truly ablaze with life. Take more chances, and try new things. As long as you follow your heart's cues, you won't go wrong. Find the magic in the little and big things in life, and look at every day as a new chance for a great adventure.
---
I hope you guys enjoyed reading my summer lessons and goals going forward and that maybe they inspired you to set some of your own.
Sophomore year is only starting out, and I feel like I have no idea how anything will go, except that I intend to use what I've learned so far to be intentional with my choices this year.
It's a journey, and I'm honestly figuring things out along the way, with quite a few stumbles and falls. But as long as I keep getting up, and using those setbacks as lessons, I can keep moving forward.
So here's to a year of magic, friendship, growth, and new adventures. And to being absolutely unapologetically me always.
Love,
Nicole
Linking up with Amanda for Thinking Out Loud!
Can you relate to any of the lessons I have here? What are some of your goals?
Share if you liked this post!