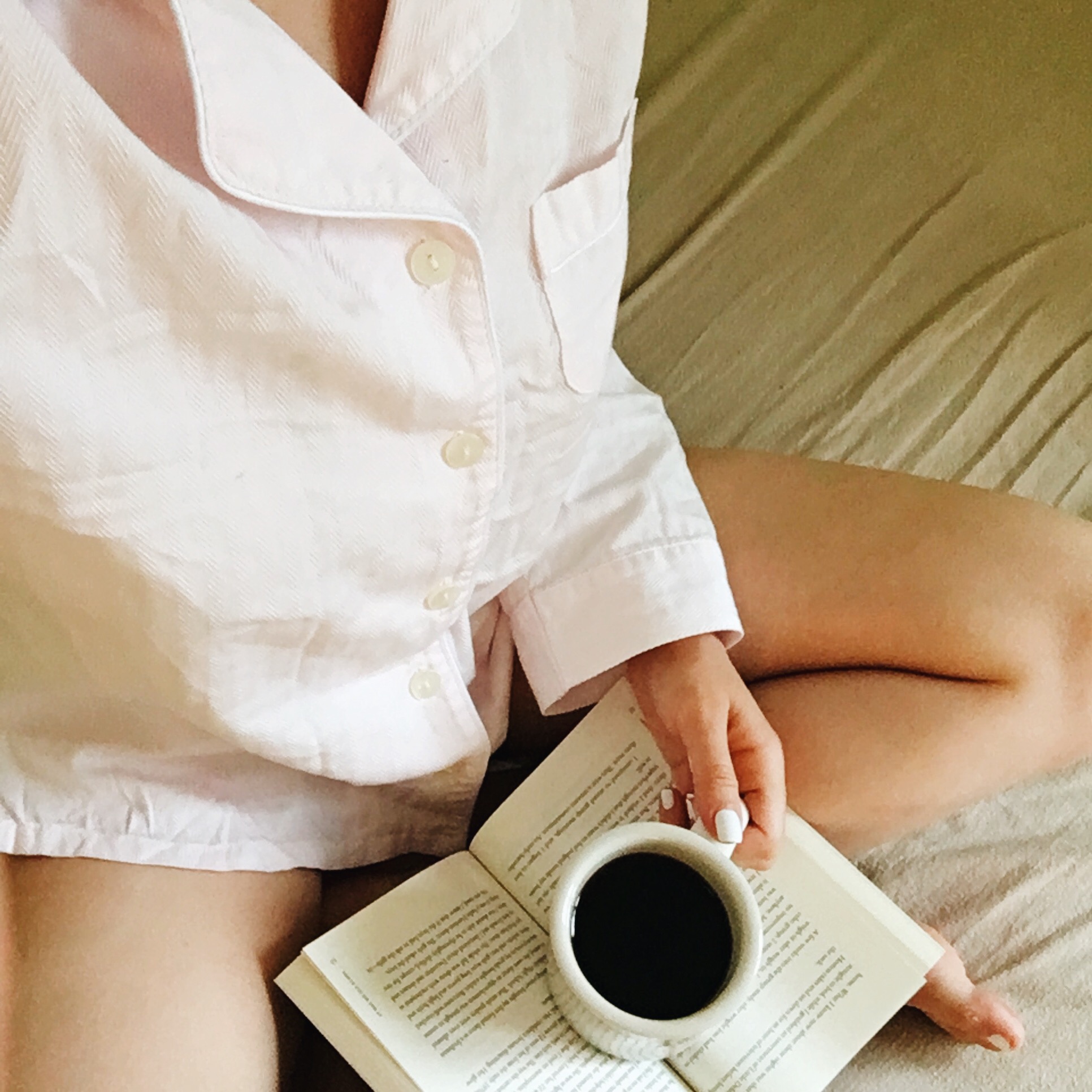 I promised you all a post detailing the reasons for my short blogging hiatus last week, and today, I'm delivering!
Truth be told, I've been wanting to write about this for quite a while, but the thoughts weren't quite formulated in my head.
It was only a couple weeks ago, when I had so many things on my plate that my days were made up of quite literally running from place to place and from task to task, that I realized precisely what I needed and what I was missing…
Time to do nothing
Let's backtrack for a second.
About three weeks ago, I started my on-campus job. It's a very low-key job, and my coworkers are absolutely amazing, so I didn't even think of this as a potential stressor at all. At the same time, classes started picking up, and my homework load increased. Not insanely all at once, but I definitely had about an hour more of work every day than in the weeks prior.
I realized that because of my class and work schedule, I barely had time to eat on some days and had to eat a couple protein bars in lieu of lunch. Meanwhile, I still was trying to make time to work out 4-5 times a week because I need that to feel my best.
Oh, and I was pumping out my three posts a week for the blog and creating/editing content for Instagram. Which often took much longer than I would anticipate.
So what did my day look like?
Basically like this. Wake up at 8am, either publish a new post or respond to comments on old posts, engage with other blogs, have breakfast, get ready. Have class from 9:30 to 12:00. Run to the gym for about 45 minutes and then shower and get dressed. Run to get a quick lunch and pray the line would be quick. Grab lunch and run to work so I could eat there. Work from 2 to 5. Come home at 5 and either practice guitar or blog until 6. Go have dinner with friends until about 7. Pound out homework until about 12. Get ready for bed and fall asleep by about 1. Wake up and do it all again.
Whew.
This basically went on for a full two weeks before I realized this was entirely unsustainable. Not only do I need more sleep than that to feel my best, but I also felt so completely drained. I honestly felt like a machine that was preprogrammed to accomplish a set list of tasks. I wasn't finding joy in every day; I wasn't laughing much or smiling or being silly. I felt constantly on edge and irritable and so so tired. I felt like I was losing my spark. Something had to give.
I think it was Thursday on the week before last that I decided, instead of going to the gym during my free hour and a half between classes, I would set up camp on the hammock outside my dorm building and just lie there and journal and bask in the sun.
And guys? It. Was. Glorious.
I felt truly relaxed for the first time in weeks, and it was like a huge weight had been lifted off my shoulders. And then I didn't have class Friday, so I continued in that vein of self-care by setting aside the homework that I told myself I'd get a head-start on and instead exploring DC with Roomie.
And then even on Saturday and Sunday, which were peppered with random responsibilities and errands I had to run, I made sure to really take the time to rest. Netflix, reading, hanging out…and lots of it!
What I realized is the change I experience when I give myself time to breathe during the day is MONUMENTAL.
I'm often far too ambitious, saying yes to too many things and signing up for too many obligations, but last week I understood just how harmful that was for me and my sanity.
I wrote about authenticity a couple weeks ago, and I want to add one more tip to that post.
Leave yourself room to breathe.
Because in addition to feeling burnt out and tired, I also wasn't feeling like myself when I had no time to be me. Yes, I was doing things I genuinely enjoyed and wanted to be doing, playing guitar, blogging, grabbing dinner with friends…
But my schedule was so packed and go go go that I was no longer getting the proper enjoyment out of everything. It was like I didn't have time to reflect on all the good things and feel appreciative of them.
Last week I consciously cut down my to-do list by deciding to take a full break off blogging and my guitar. Those are two things that bring me so much joy, but because of how busy I was, were starting to become sources of stress for me. No bueno. I never ever want the things I love to feel like chores.
So I took a step back. I used that extra time for spontaneous long talks with friends, journaling, watching Master of None (what a great show; that ending ugh!), and loading up on some good quality sleep.
And by the end of the week, I honestly felt reborn. It's amazing how quickly the effects of doing nothing are apparent.
And let me just clarify, that when I say "nothing" I mean nothing planned. Meaning you can still do things, whatever they may be, but it has to be something that wasn't in your planner, and you just ended up doing because you felt like it. You know? Something that you don't NEED to do, but you'd really really like to. And no, this isn't me endorsing procrastination or telling you to just say "screw it" to everything you need to get done. I'm just saying that you can be mindful of your to-do list, but also remember that you're a person who needs breaks.
This week has already been a doozy, and it's only Wednesday as I write this. I've been studying for midterms like mad, and my sleep has been suffering a bit.
But I'm still not letting myself enter that machine mode. I'm still making sure that when I'm planning out my day, I'm leaving out random chunks of the day for nothingness. For breathing, for being, for living.
So that way, even if I'm really busy and stressed, I still feel like me.
Do you ever get into machine mode and feel like you're losing your spark?
Linking up with Amanda for Thinking Out Loud.
Share if you liked this post!