Hi guys!!!
I've missed you. I can't believe it's been over a week since my last post…somehow, it feels so much longer.
I have the same thing happen to me when I take a week off working out.
It ends up feeling like a whole month goes by, and then when I jump back into it, I sort of sway and stumble a little at first before I get back into the groove.
So please excuse the stumbling, as I meander through this post.
I do have a very specific reason for taking a week off blogging, but I'll elaborate more on that on Thursday's post.
Just know that my intentions were good, and I needed that break to make sure I was still fully enjoying creating content. Never do I want to feel like blogging is just another thing on my endless to-do list, and when I start feeling like it's a chore, I know it's time to take a step back.
I'm making this post as kind of a random hodge-podge of my week, with a bunch of photos from my iPhone strewn in. It was a pretty nice week, with minimal stress, which I needed because midterms are almost upon us (#prayforme).
Let's see what I was up to.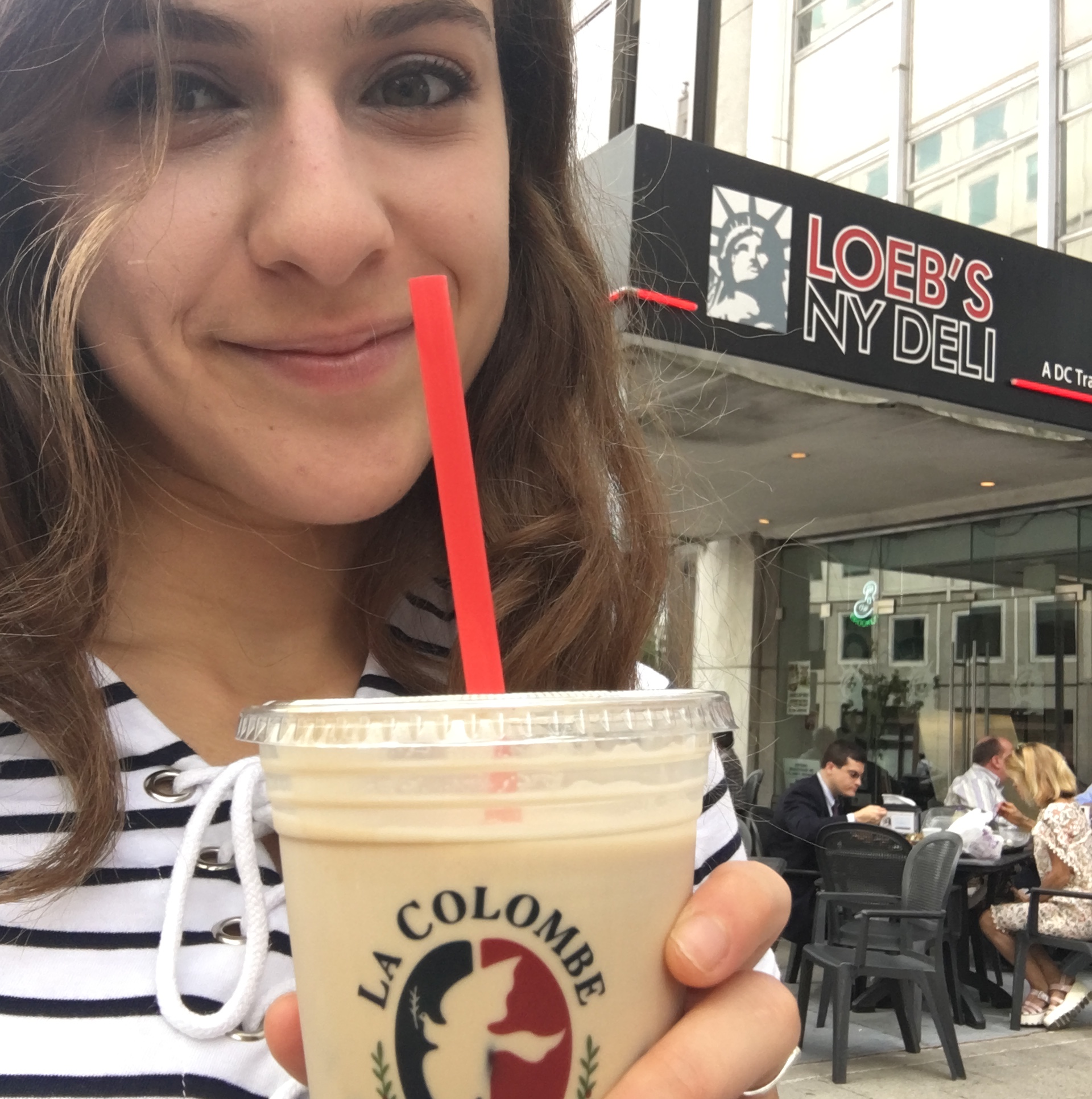 My absolute favorite coffee. I discovered La Colombe in New York back in sophomore year of high school while I was taking summer courses in NYU, and fell head over heels in love. Imagine my excitement when I found out they have a couple locations in DC as well.
Their draft latte is out of this world.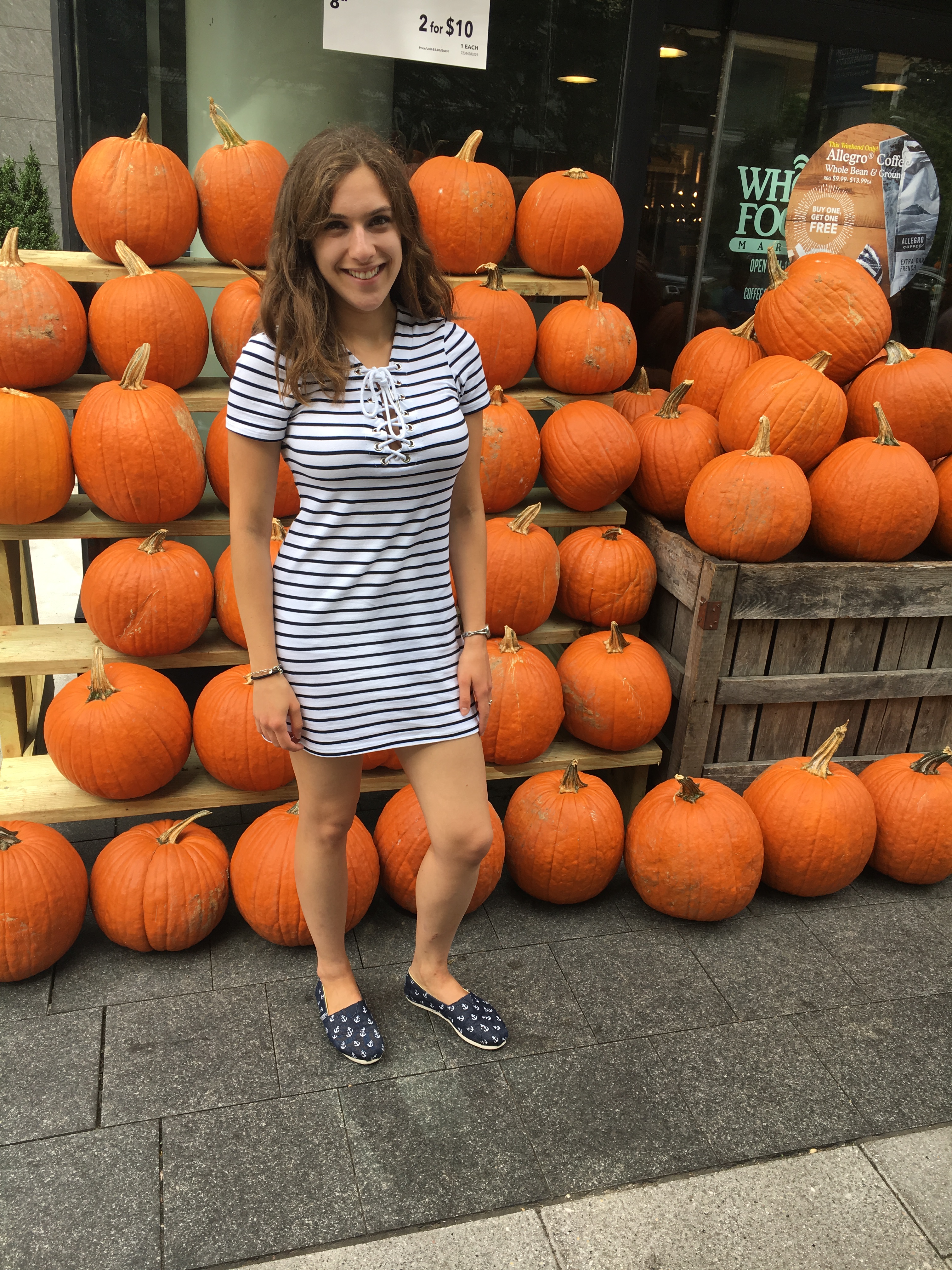 I may have mentioned that Roomie and I go to Whole Foods once a week to do all our shopping, and I just had to take a photo next to all the pumpkins. So fall!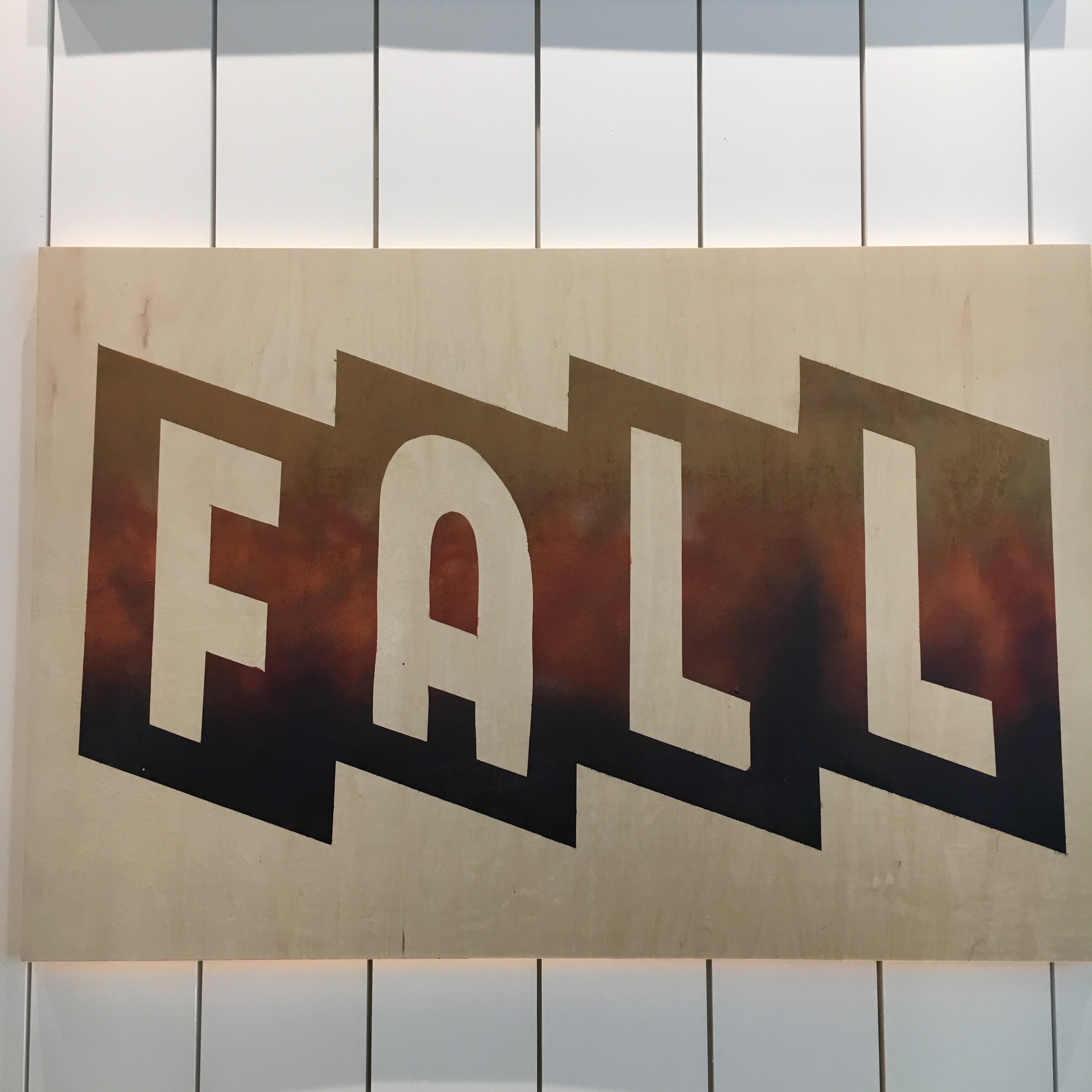 We went to the National Portrait Gallery to see the new Presidential exhibit, which was pretty awesome. Somehow the portraits perfectly captured the presidents' unique personalities.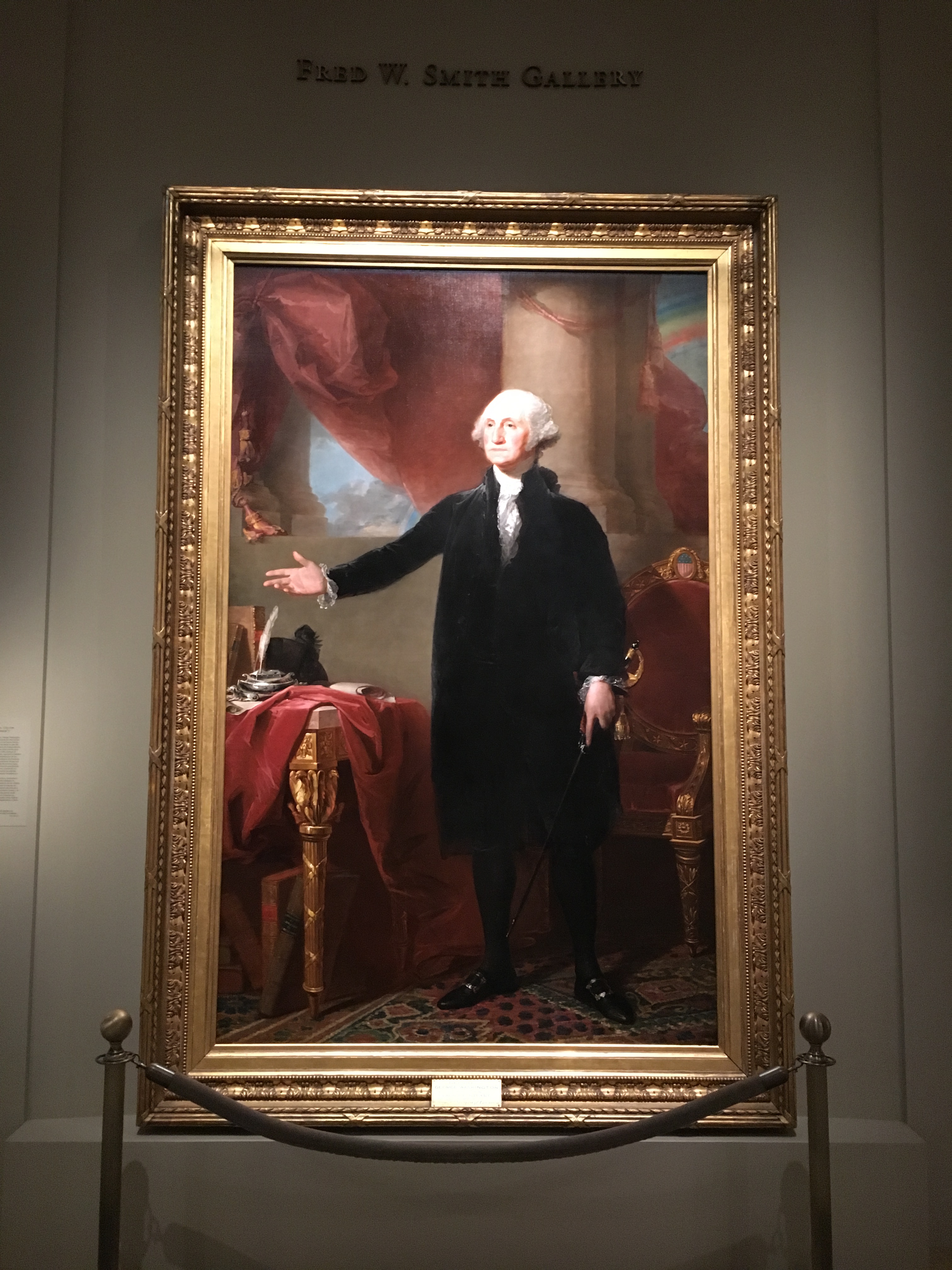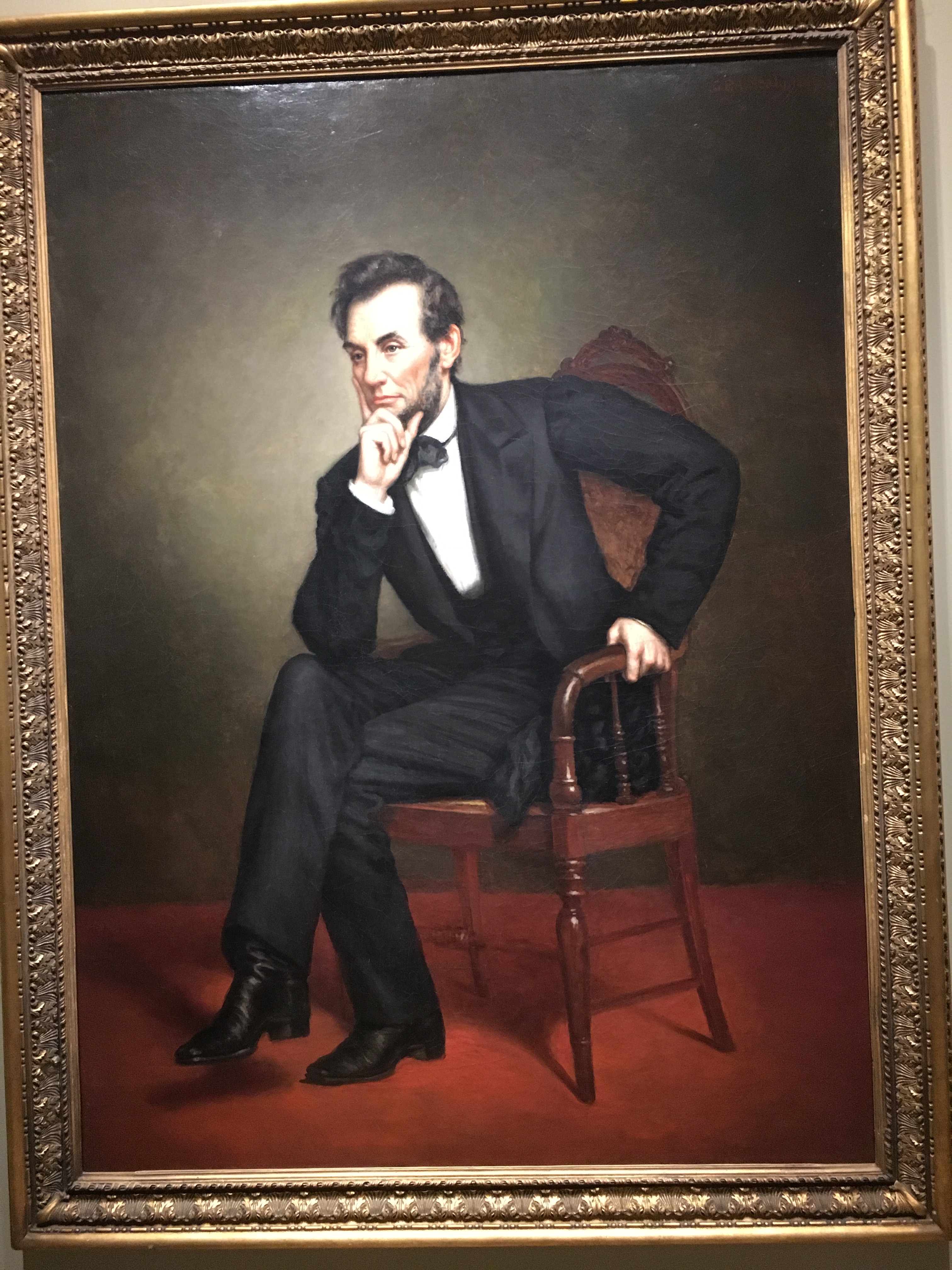 Roomie and I went to an event called Taste of Georgetown on Sunday, which is kind of an annual food festival with different Georgetown restaurants. We had small bowls of pad thai, and then because we wanted dessert and nothing looked appealing there, we walked over to Baked and Wired.
I had a phenomenal chocolate sandwich cookie and an almond milk iced latte.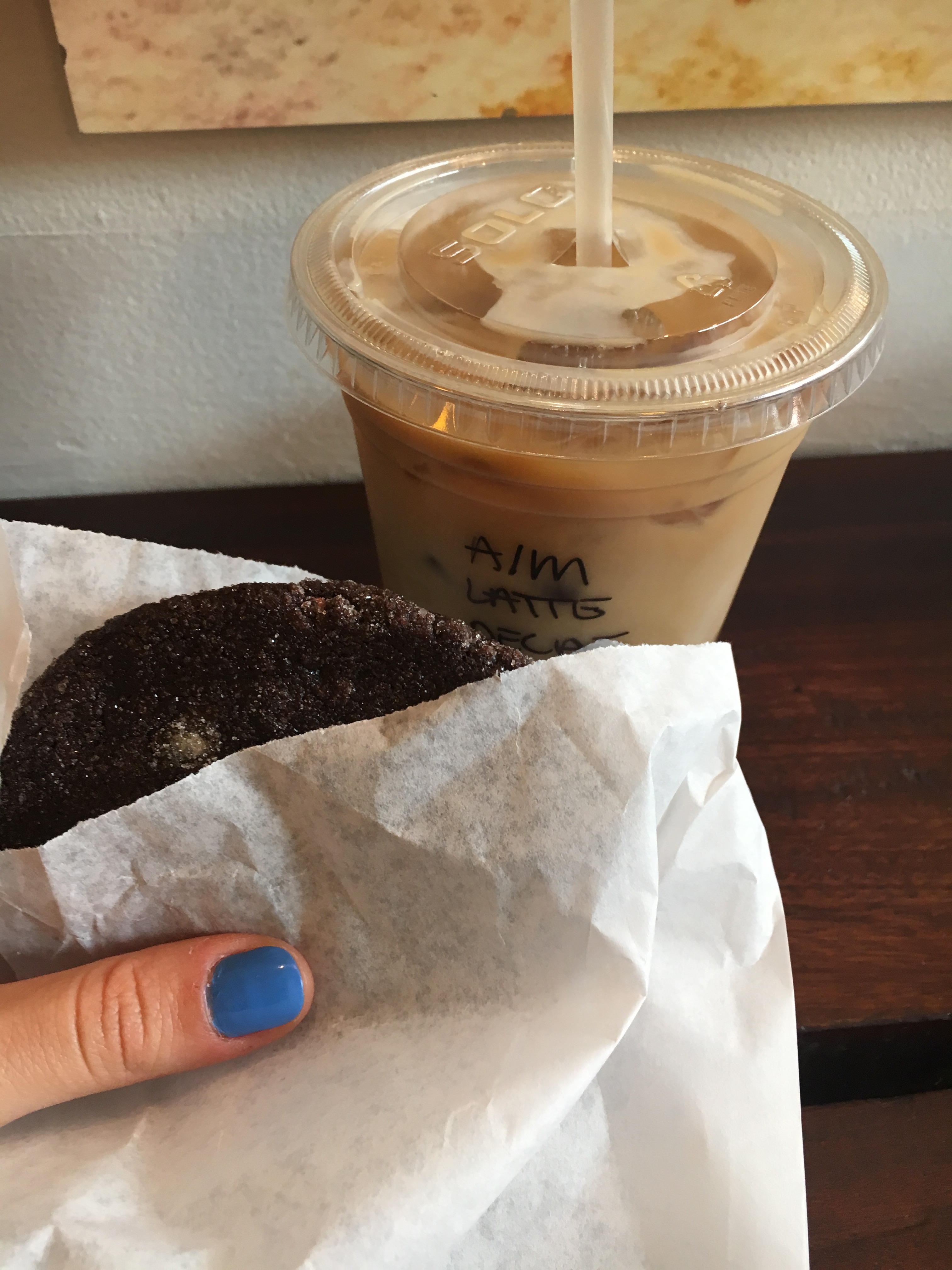 This is very random, but I also finally named my orchid. Meet Daphne!

That shelf aesthetic, though… Peep my Harry Potter posters!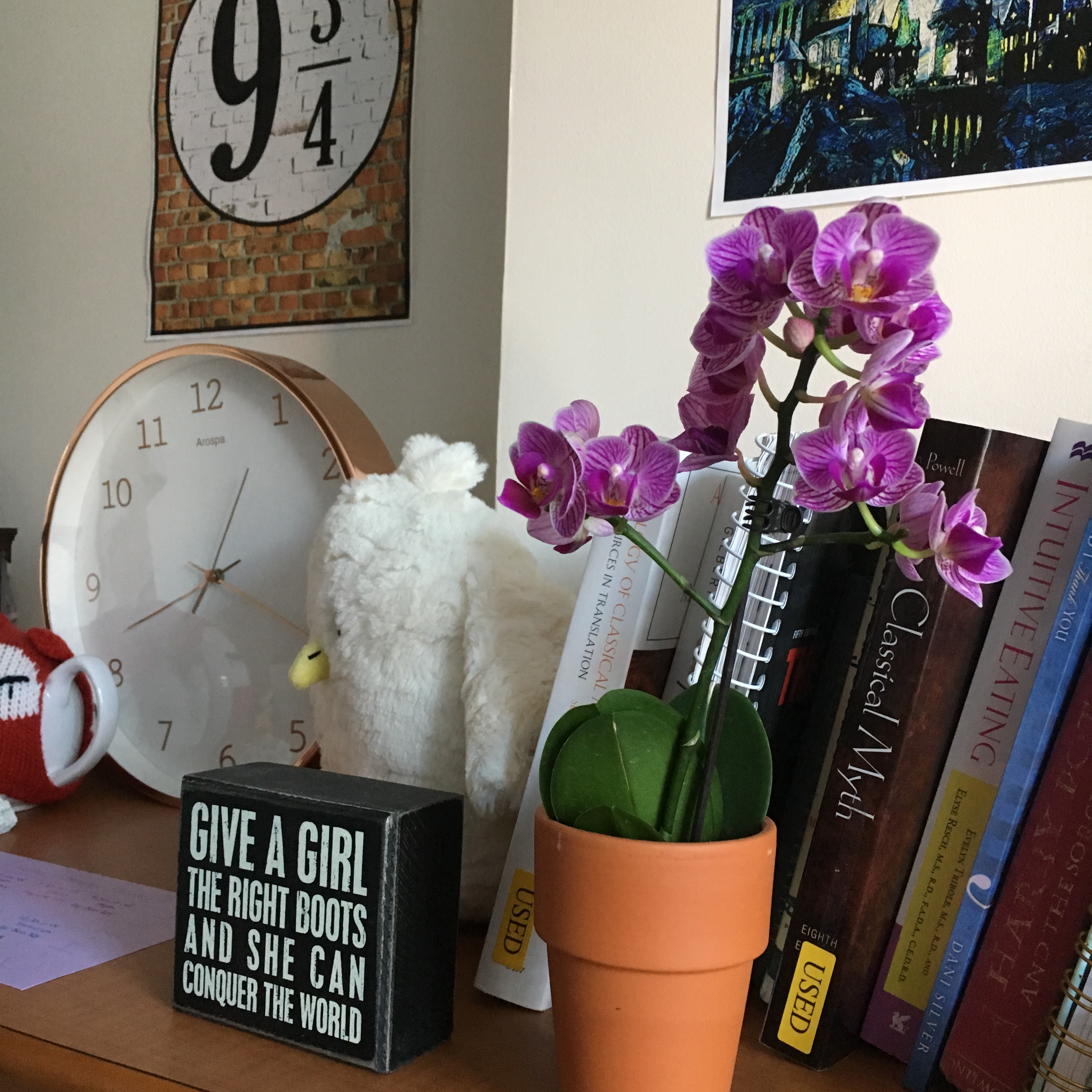 I'm 50 shades of obsessed with Sweetgreen, and so when I decided to treat myself to a mid-day salad a couple days ago along with a soy iced coffee, my day was pretty much made.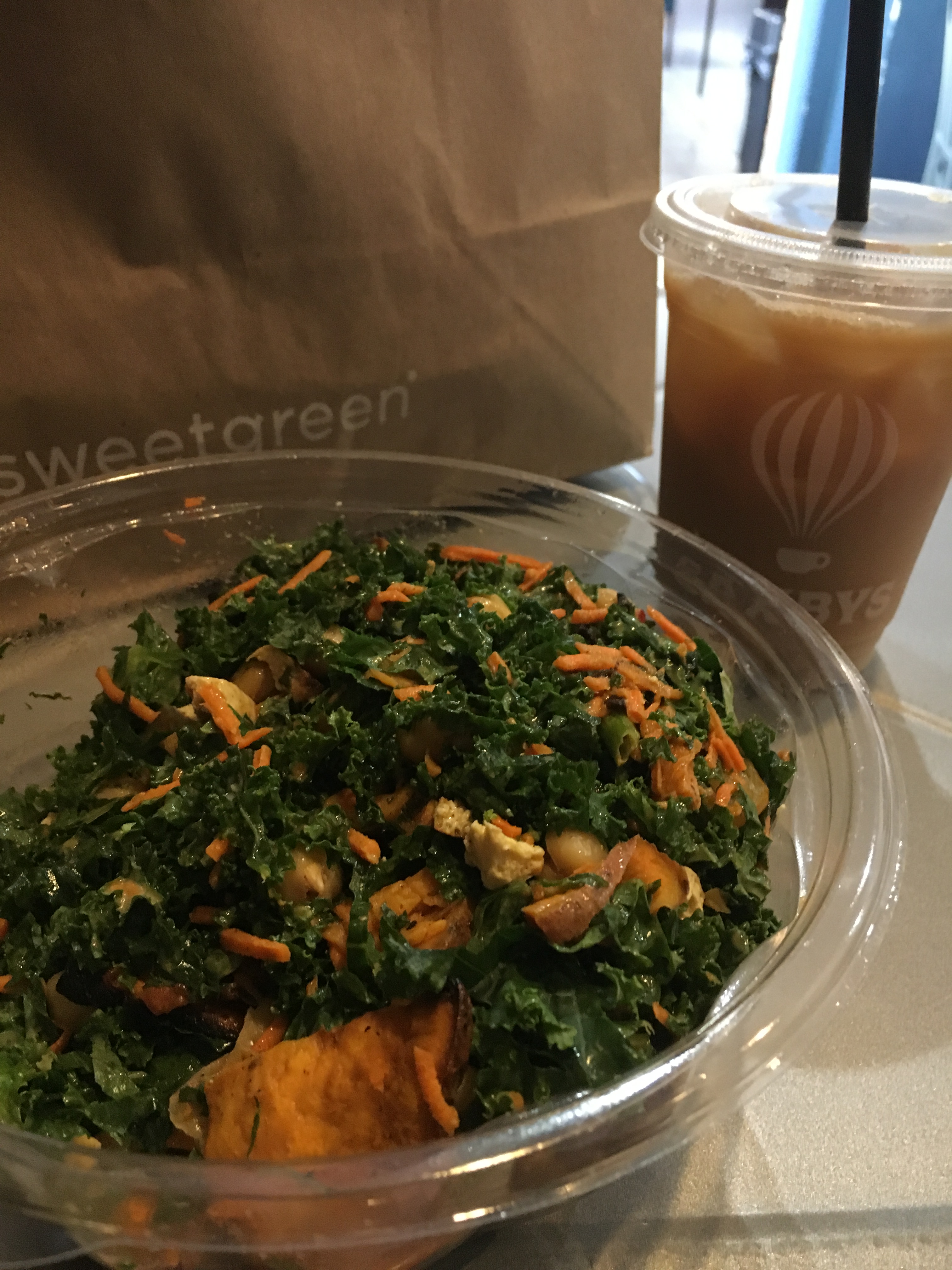 Wednesday is Farmer's Market day on campus, and this time I opted for the phenomenal homemade pizza. Mine is the Green Monster, which has pesto, mozzarella, feta, kale, and zucchini, and literally tastes like DREAMS.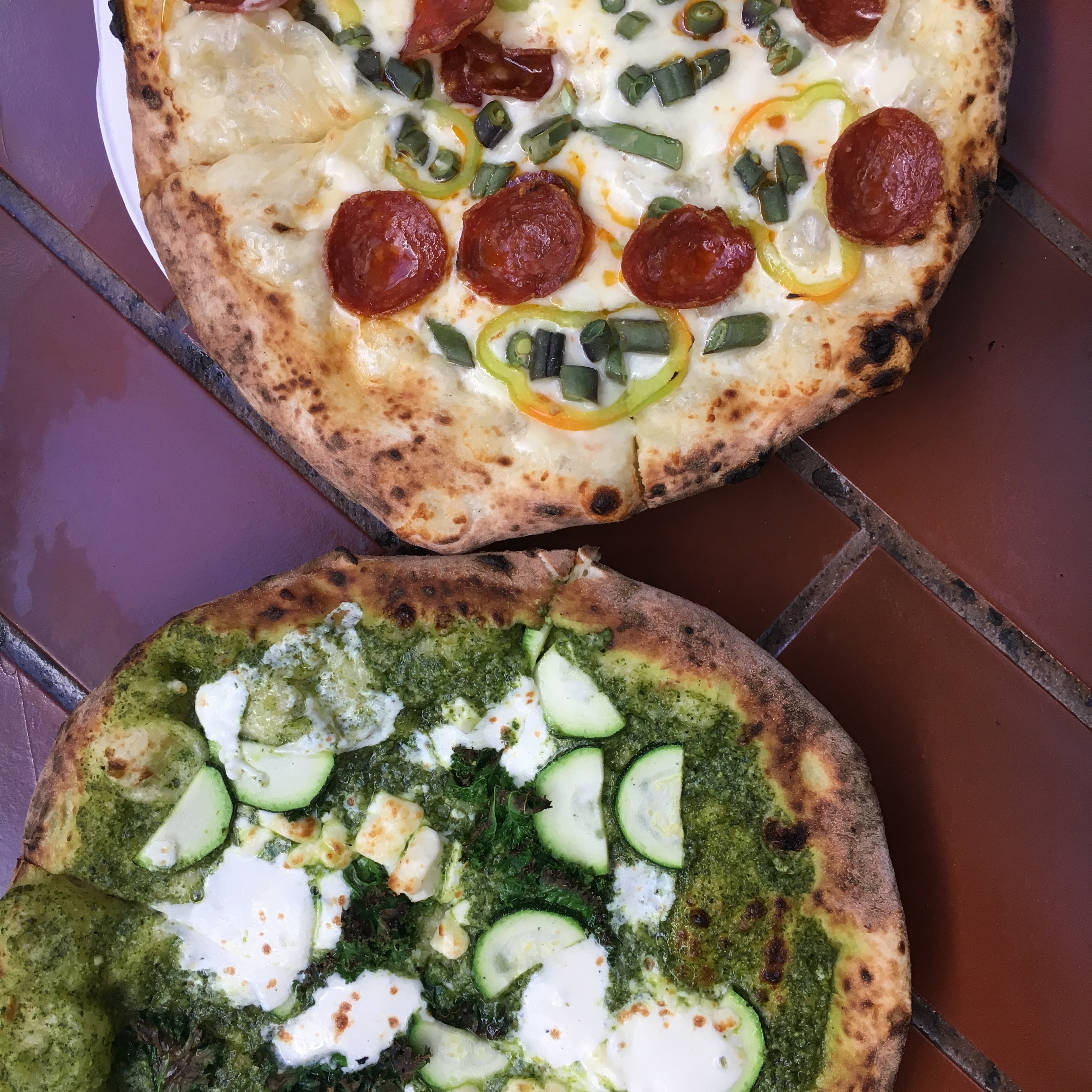 Check out this super random breakfast. Cold leftover farmer's market pizza, a hardboiled egg, and carrots with red pepper hummus. Did the trick.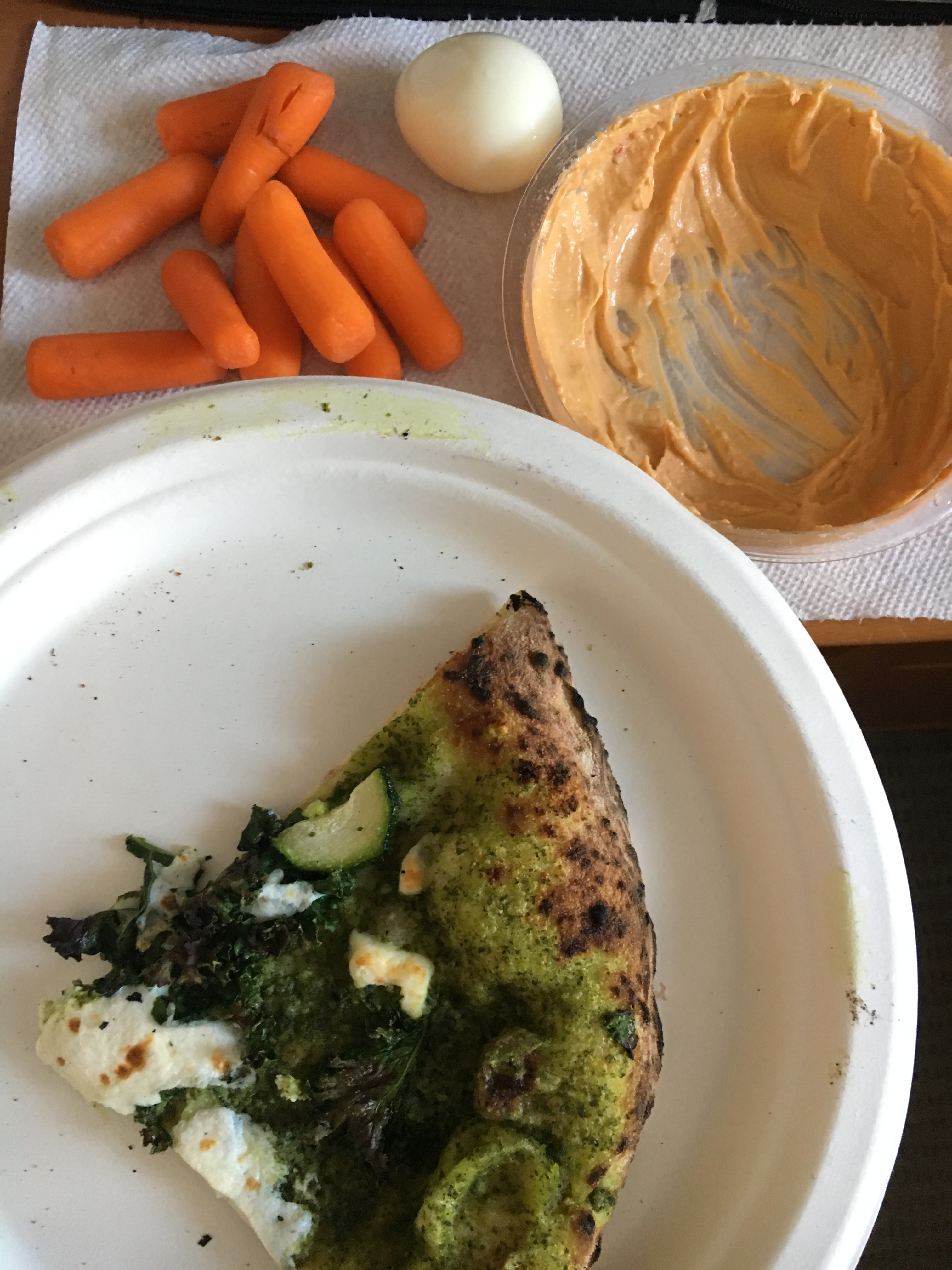 Friday I hosted a GURLZ NIGHT with all my girls, which involved some amazing ice cream from our neighborhood Thomas Sweet, followed by watching Notting Hill in my room. It was my first time watching it, and I found it just a tad weird to be honest. I'm not a huge fan of rom coms that are entirely unbelievable with unrealistic transitions and progressions.
I do love that iconic line though.
And yesterday I worked an event where we set up a campfire party with a hot chocolate bar, apple cider, all kinds of toppings, 3 different kinds of graham crackers, Reese's cups, Hershey's, marshmallows, and Nutella. It was a little overwhelming hehe, but I ended up going with a chocolate graham cracker, marshmallow, and Reese's for my s'more. And a hot apple cider.
So decadent. I was pretty much sugared out after that experience. 🙂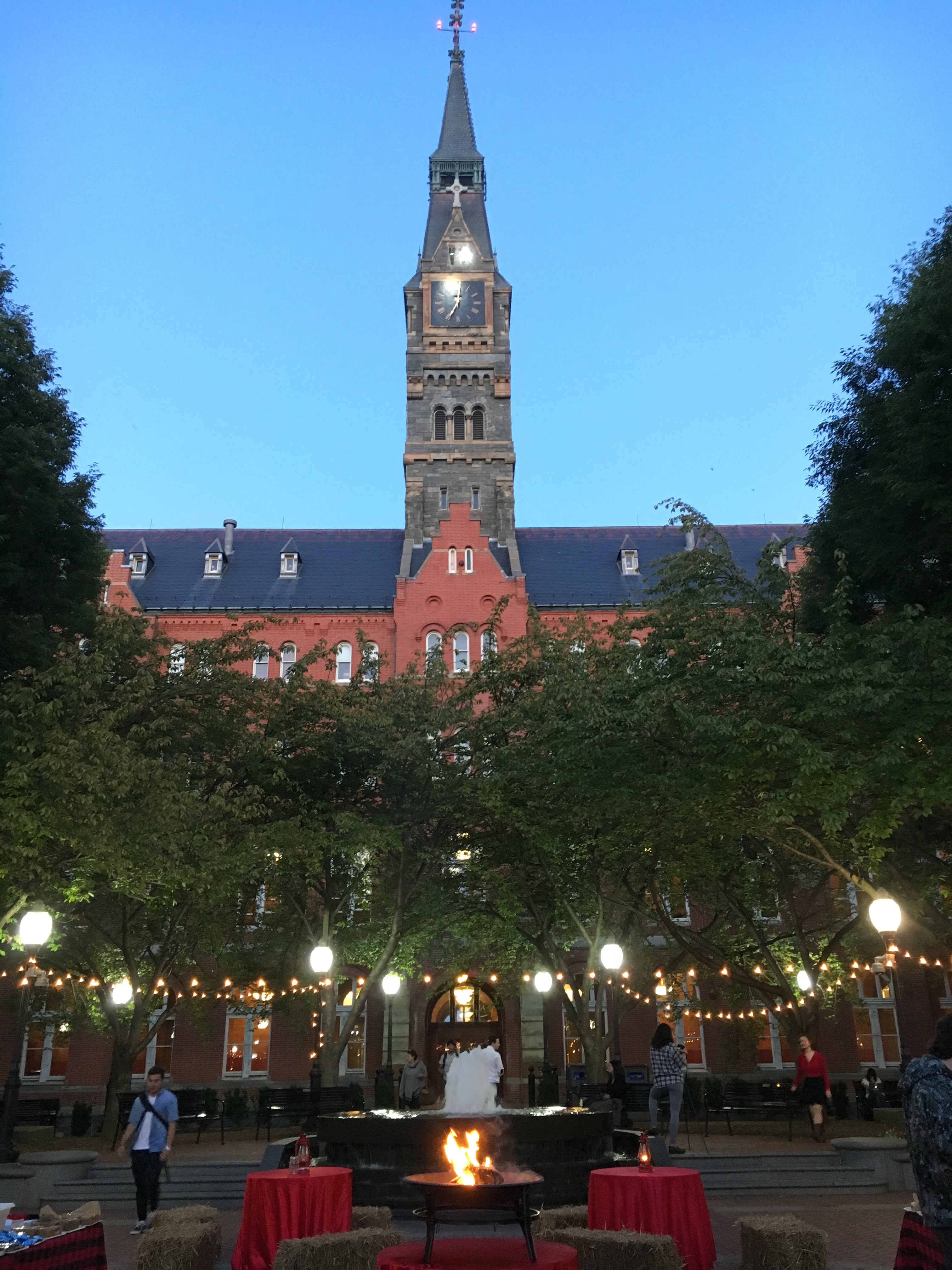 And that was my week! I'm so excited to be back, and I'll talk to you really soon!
Love you all!
What did you do last week?
Favorite s'more combo?
Ever seen Notting Hill?
Thanks to Meghan for hosting this Week in Review!
Share if you liked this post!