Happy Monday! It's a new week, and I'm really excited that summer is sticking around for a little while longer here in DC.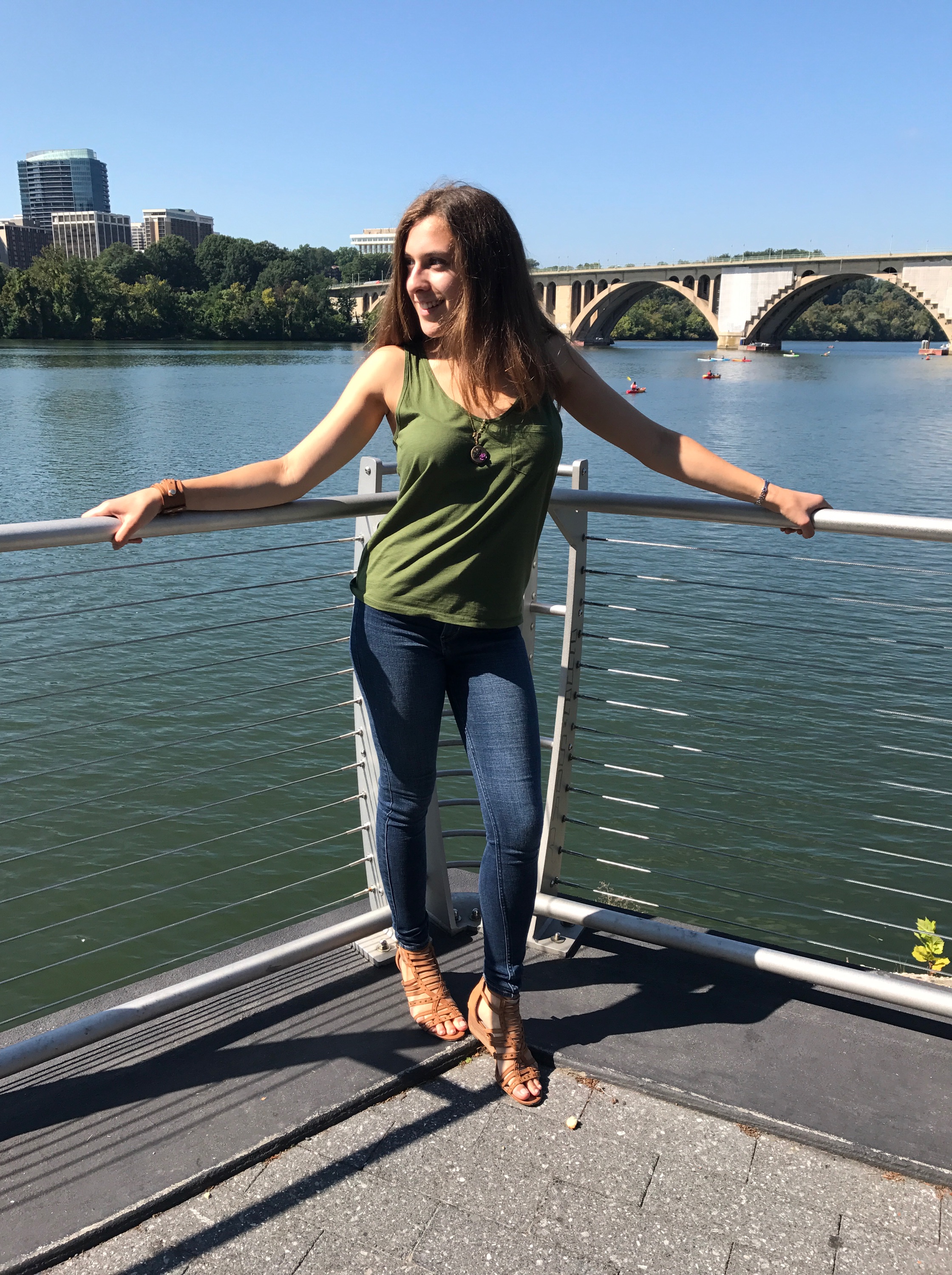 I'm DEFINITELY a warm weather gal, so 80 degrees in mid-September is right up my alley.
This weekend, I led a freshman retreat.
This is something I went on as a freshman, and it ended up being one of my favorite experiences last year. The point of the retreat is to really reflect on your year, who you are, and where you fit in at Georgetown. We sing songs, eat s'mores and lots of other amazing comfort food, and also have vulnerable and honest talks about the tumults of adolescence and growing up and FOMO and all those things that every single person struggles with at one point or another.
I had the pleasure of being a leader for this retreat this year, and it's been the most grounding and humbling experience. On the one hand, I see just how much I've grown and how far I've come since my own overnight a year ago. But on the other, I realize how universal all these problems are and how no one is immune to feeling lonely or scared or lost.
And that we are never ever alone.
Even when it feels like there is no one who can possibly feel what we feel in that moment, there is always someone. Someone who's been there and can relate, or just someone who cares and will listen without judgement.
Woah, this just got really deep for an intro.
Before I talk a little more about the retreat and some thoughts it brought up for me, I wanted to tell you guys about my Friday night, since that was one of the most fun nights of this year so far for me, and my lovely Saturday morning.
Friday
A bunch of my friends and I decided to go to karaoke at a place called Muzette in Adams Morgan. I hadn't been to karaoke since sophomore year of high school, so this was a momentous occasion, especially for a gal like me who loves performing and singing. I sang a few Taylor Swift songs (some old classics, none of this newfangled stuff) and some Shakira, and maybe Closer as well for good measure 😉
It was such an incredibly fun night, and we were all pretty much laughing nonstop. My heart was full both because I felt so completely myself and comfortable with these people, but also because I could sing and perform in a place where I had no way of getting stage fright or being judged.
It. Was. Incredible.
After karaoke, we all gorged on sushi, and I had a sweet potato roll and a palatine roll (I think it had salmon, cucumber, and avocado?)
Karaoke and sushi make for an excellent night in my book.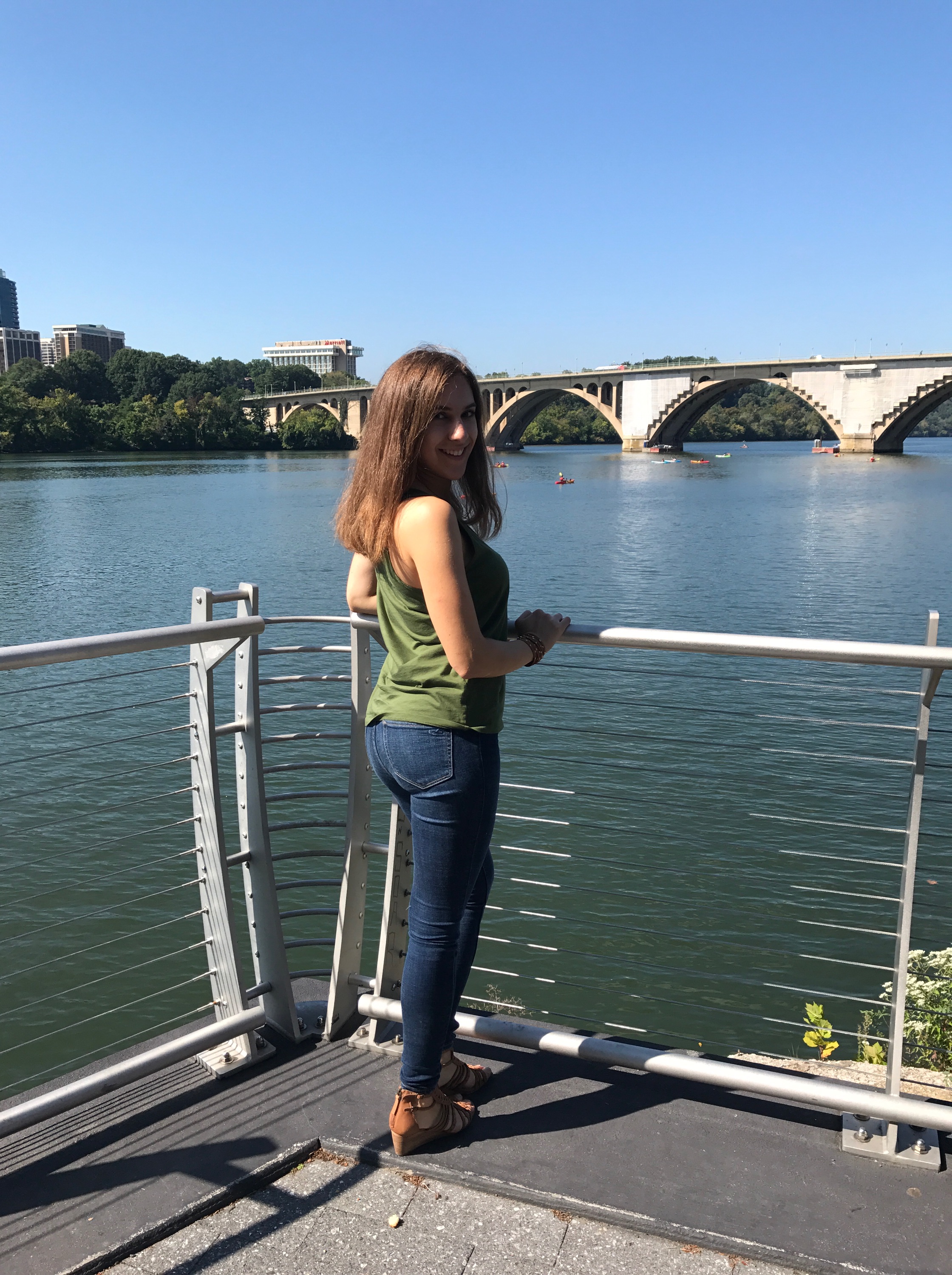 Saturday
Saturday started off with a birthday brunch for a lovely friend of mine. She was only able to get reservations at 8:45, so we had to meet at 8:15 to walk over there.
On a Saturday…
She's lucky I like her so much.
Our destination was the esteemed Farmers Fishers Bakers, a waterfront restaurant famous for its bottomless brunch that is literally out of this world.
This was my first time trying it, and guys, let me tell you.
Literally every single thing my mouth touched while there was pure perfection. The most delicious French toast with toppings like Bananas Foster, poached apples, and homemade granola. Velvety and creamy scrambled eggs. Homemade guac that made Chipotle seem like a gas station deli.
I also had three cups of coffee. I obviously hated it. 😉
Also sorry I don't have any pictures of the brunch; the food wasn't too photogenic since we were serving ourselves, but just believe me when I say, this brunch will be an experience you won't soon forget.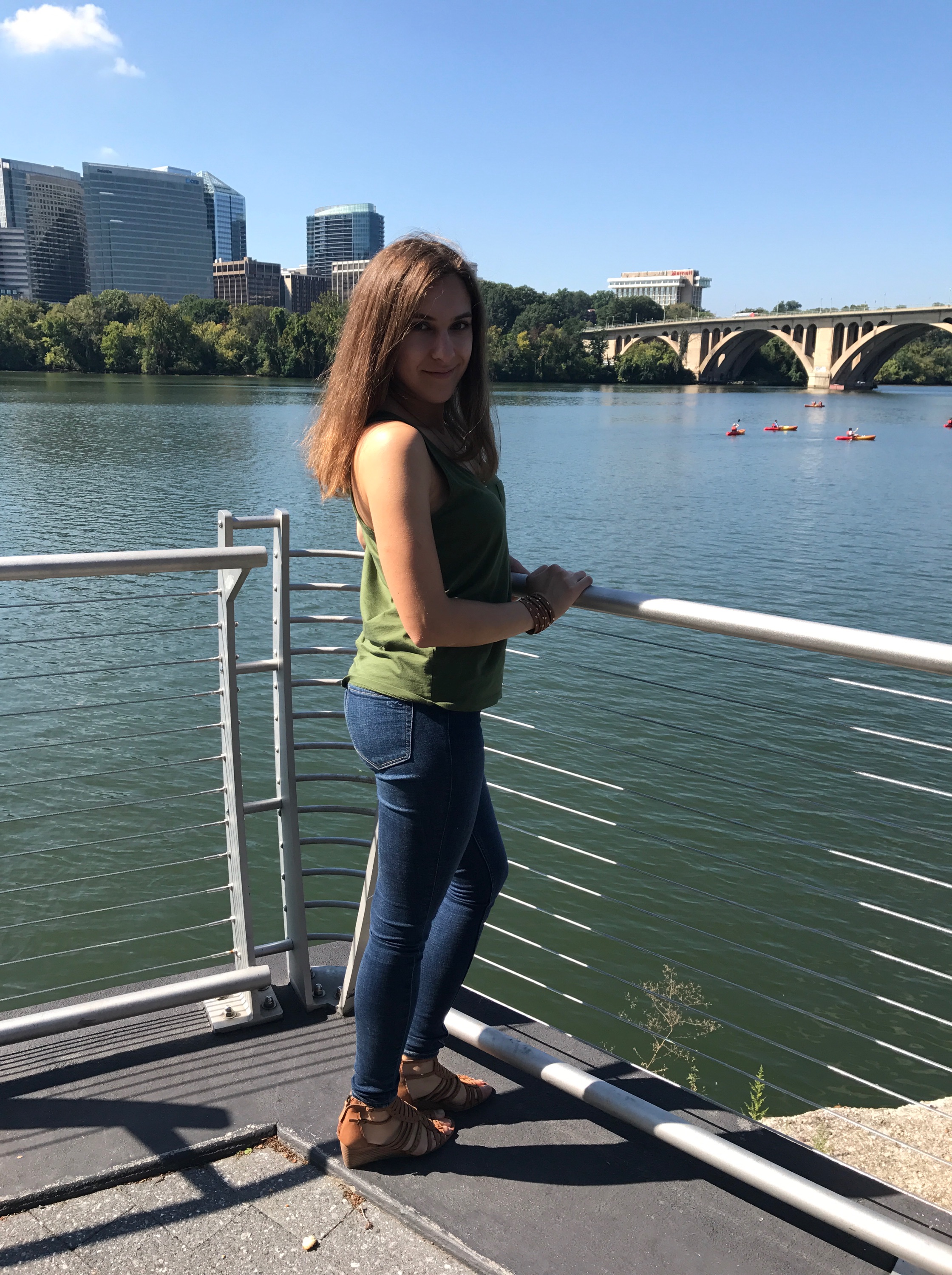 Retreat
Saturday afternoon we all clambered onto a bus and embarked on the 45-minute drive to Shenandoah Valley in Virginia, a picturesque region surrounded by mountains and greenery and not a hint of city.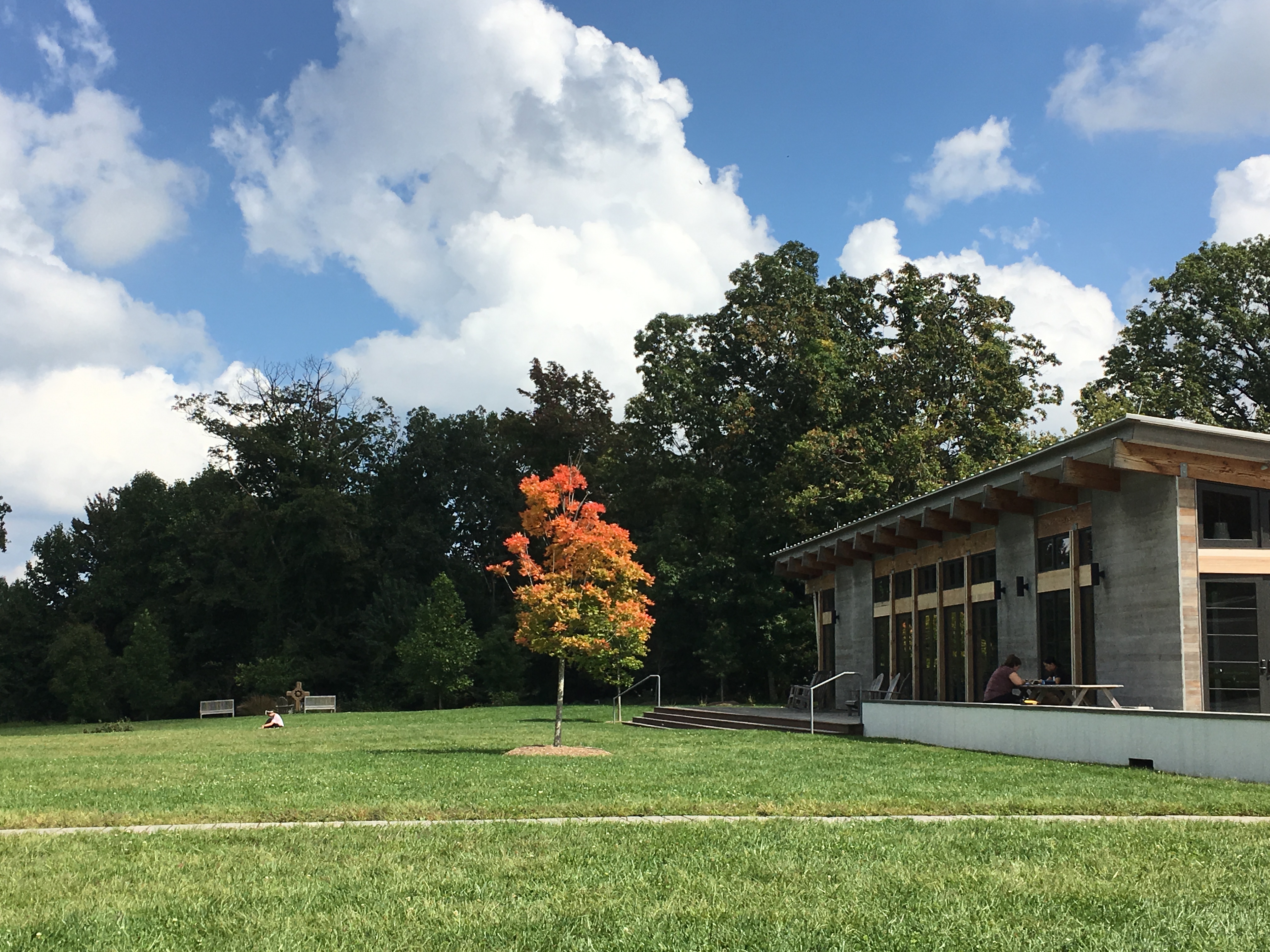 I will definitely not recap the entire weekend, but I'll name a couple highlights for me.
Stargazing– as a New Yorker, born and raised, stars are pretty much not a thing for me. So when I get to see a full night sky with what looks like millions of sparkling lights spread out in the vast expanse, I pretty much am rendered speechless. I mean, how humbling is it to stare up into the sky and realize that we are all just tiny specks in the fabric of the universe. Kind of puts a lot of things into perspective…
Connecting with my fellow leaders– I adore each and every one of my fellow leaders. Though we don't yet know each other too well, I can tell that each of these people is truly a kind, caring, and beautiful soul, and I am so so lucky to have this chance to get to know them. I felt pretty alone last year for a lot of my first semester because I literally couldn't fathom that people like this existed on campus. I'm just so excited and grateful that I found them.
Performing– I took the plunge and volunteered to be one of the guitar players on the retreat. There were three of us, and we basically just had to lead the sing-a-longs, singing classic songs like I Want It That Way and Baby One More Time. When I went on the retreat as a freshman, I remember thinking how amazing it would be to be one of the guitar players, since I was learning guitar at the time and performing is one of the things that makes me feel most invigorated. So I asked if I could do it, and lo and behold, there I was in front of 50 people, jamming out to my heart's content. So grateful to past me who was brave enough to volunteer to do this. 🙂
Being present– Everyone is technically allowed to have their phone on them at the retreat, but it's discouraged. I didn't touch my phone throughout my time there, except to make sure I was keeping my Snapchat streaks (#priorities). I talked here about how I've been craving a chance to really be still and to be mindful with how much time and energy I was wasting on my phone. And let me tell you, sitting on a porch, surrounded by beautiful acoustic guitar playing and sweet people and those gorgeous views, you realize this is what life is really about, and all of a sudden, you don't miss your phone one bit.
Personal reflection– This retreat is all about the freshmen, of course, but I was also surprised at how much unconscious reflection I was doing, both because of the environment I was in and the conversations I was facilitating. I did a lot of journaling and quite a bit of contemplating, and I've arrived at a couple key takeaways…
First, I like to think that I know myself through and through, when in reality, there are still parts of me that remain a cloudy mystery. But I think that's sort of the beauty of living and experiencing and growing; we are not stagnant, and so it is impossible to ever truly know yourself, because our identities are constantly shifting.
Second, I am my most authentic self when I am relaxed and comfortable. This is definitely true for absolutely anyone, but I only really learned this in college. It's incredible what a huge shift my personality can make depending on how comfortable I am around a certain group. So when I find people who make me feel like I can be fully myself, no faking, no trying hard, just being me, I know I've hit upon something pretty magical.
Third, don't lose sight of what's important to you. For me it's things like my belief in magic, my love of performing and music, and my connection with my inner child. When I keep all these things in my heart, I truly feel like myself. I feel like I am living with authenticity and purpose, and the connections I make are so much more sincere and genuine. Not taking myself too seriously, not being afraid to get up in front of people and sing my heart out, noticing the subtleties of magic around me, those are the things that make me feel alive. Those are the things that push me toward wherever I'm supposed to be next.
I think I'm going to make quite a few self-discoveries in the future retreats I lead, and I hope each one is even more revealing and transformative. Most of all, I hope leading these retreats will remind me of what truly matters and that we all are so different but also, in many ways, just the same.
So here's to constantly growing, constantly changing, but also always remaining true to who you are deep down.
Have a magical week!
---
When do you feel most alive?
When do you feel most yourself?
Did this post resonate with you? If it did, it would mean the world to me if you'd share this post with people who you think might need to read it.
Linking up with Meghan for Week In Review
Share if you liked this post!