Hello hello! I'm currently writing this from my dad's car on my way home for winter break. Which means fall semester is officially over. I think this semester was one of the fastest to pass, probably because I enjoyed it the most.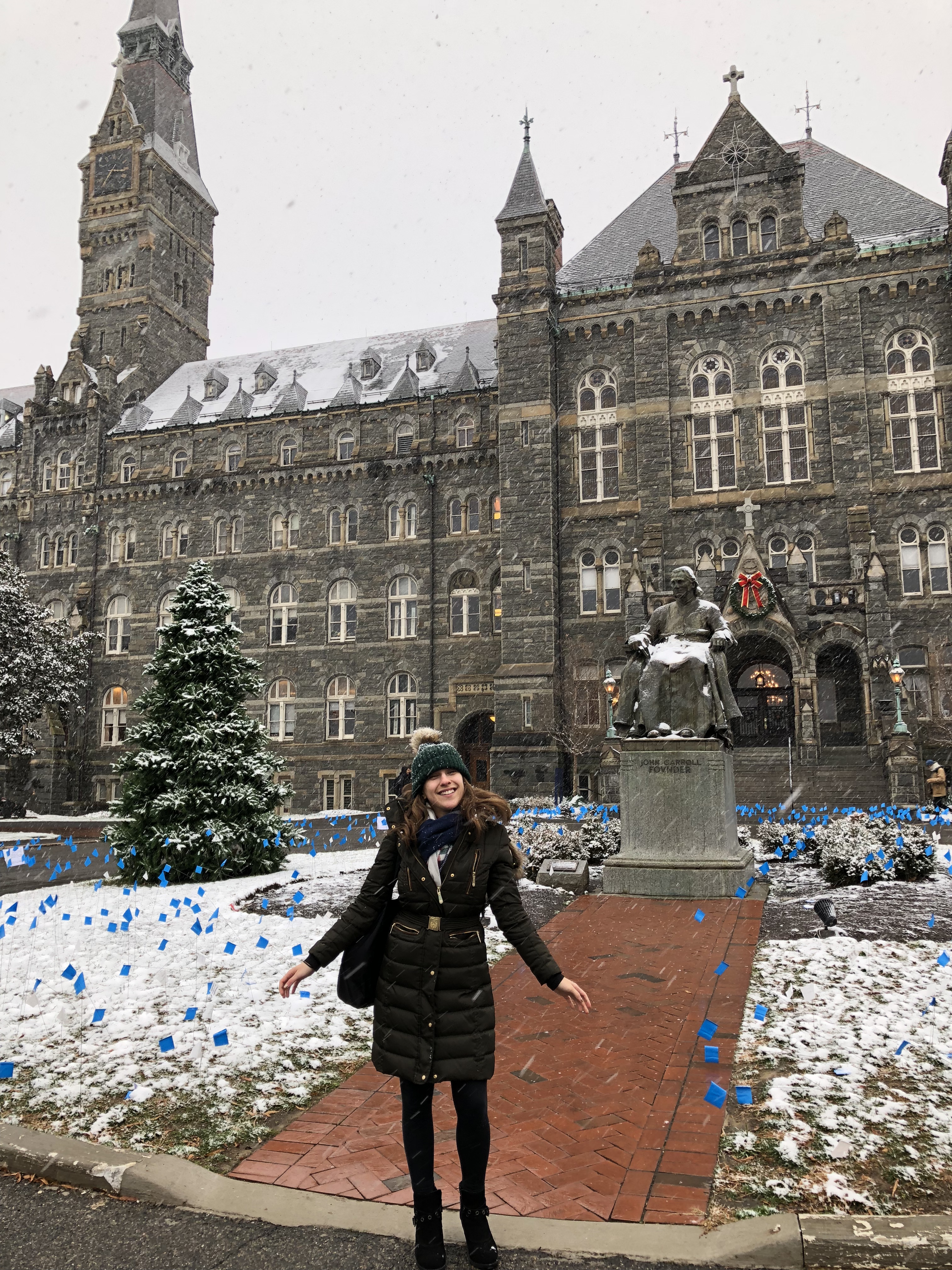 Isn't it so sad that the best times always pass the most quickly? As bittersweet as it is to say goodbye to this semester, I'm choosing to look at the bright side. Like the fact that I have basically ZERO responsibilities this winter break and absolutely nothing that HAS to be done. Which, if you know me at all, does not happen very often. I'm one of those people who ends up finding things to fill up her schedule because I sort of can't sit still for too long. I love keeping busy, especially when I'm doing something I enjoy. So whether it's blogging, taking long walks, cleaning the house…I'll keep myself busy 😉
But I'm just so excited to have that full freedom to fill my schedule the way I want, as opposed to what my professors and classes necessitate. I'm kind of over finals and papers and required readings right now and could not be happier to have my finals behind me, so I'm very excited to rest.
Over the past month, I've been making a list on my phone of all the things I want to do over this winter break. They're all pretty casual and quite random, and the best part is, I can choose to do some, or all, or none, and just play it by ear.
I thought I would share some of my list here because maybe it'll inspire some of you all who are looking for things to do this pre/post-holiday season. A LOT of these are recipes because, well, I don't have access to a stove or an oven at college, and let's just say, girl misses her cooking and baking like you wouldn't believe.
Let's dive right in, shall we?
Decorating the Christmas Tree + Baking Christmas Treats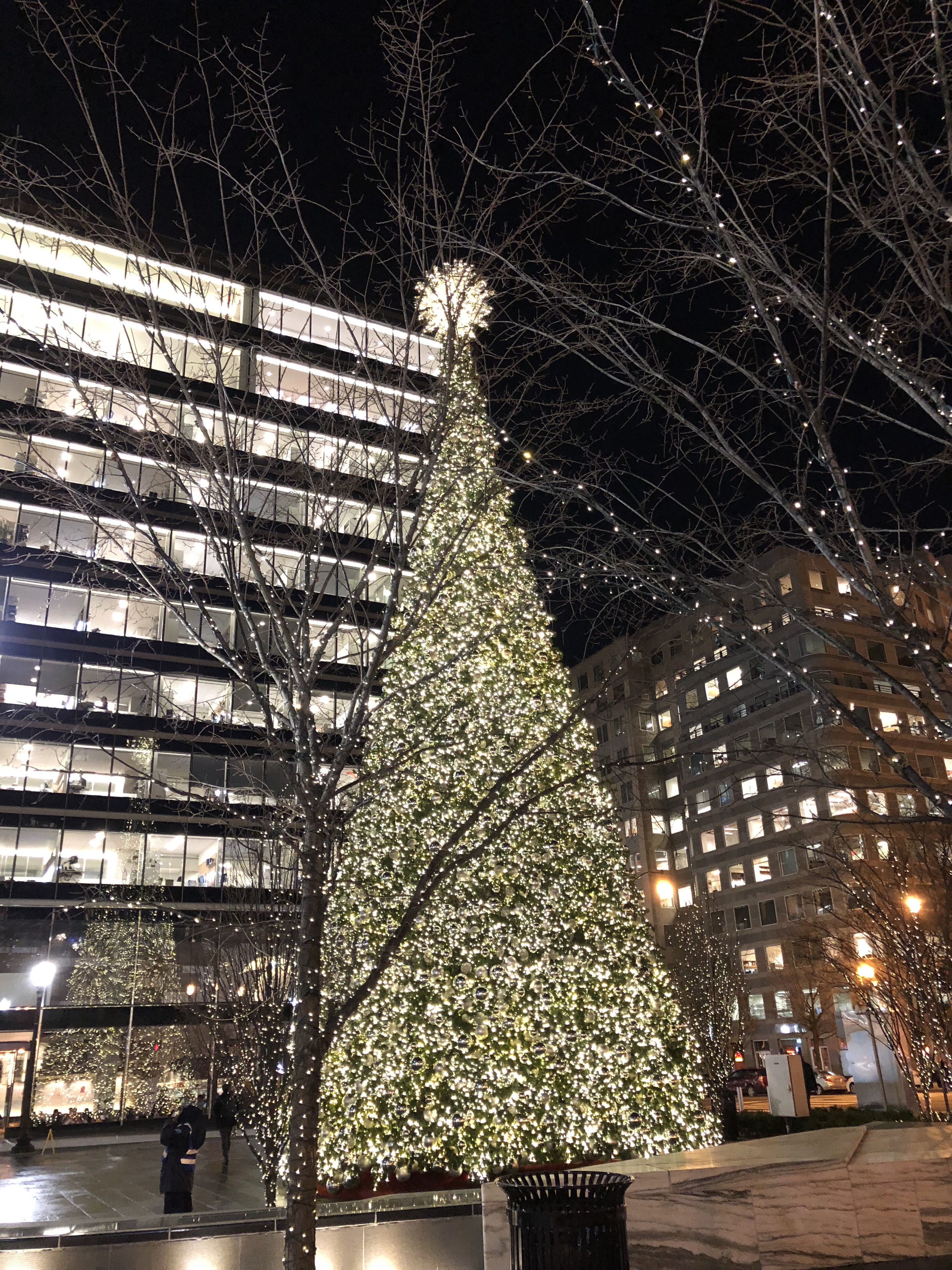 I'm hoping to be doing this the day this post goes live, the 21st, because I've been dreaming about this for weeks. My mom purchased a tree last week but has held off on decorating until I come home (thanks, Mom 😀 ). I figured the day we decorate it would be the perfect time to bake some delicious Christmas cookies, make some hot chocolate, and turn on ALL the Christmas music.
Guys, if you only knew how much Christmas music I've listened to in the past two weeks. Remember how I said I couldn't get into the spirit? Well, let me just say, having finals to study for makes those Christmas songs an absolute necessity.
The cookies I will be making are these grain-free snickerdoodles and paleo ginger molasses cookies. I also might make some Nutella fudge (I have a jar of Nutella I need to use up; if anyone has recipe recommendations, LMK!)
Reading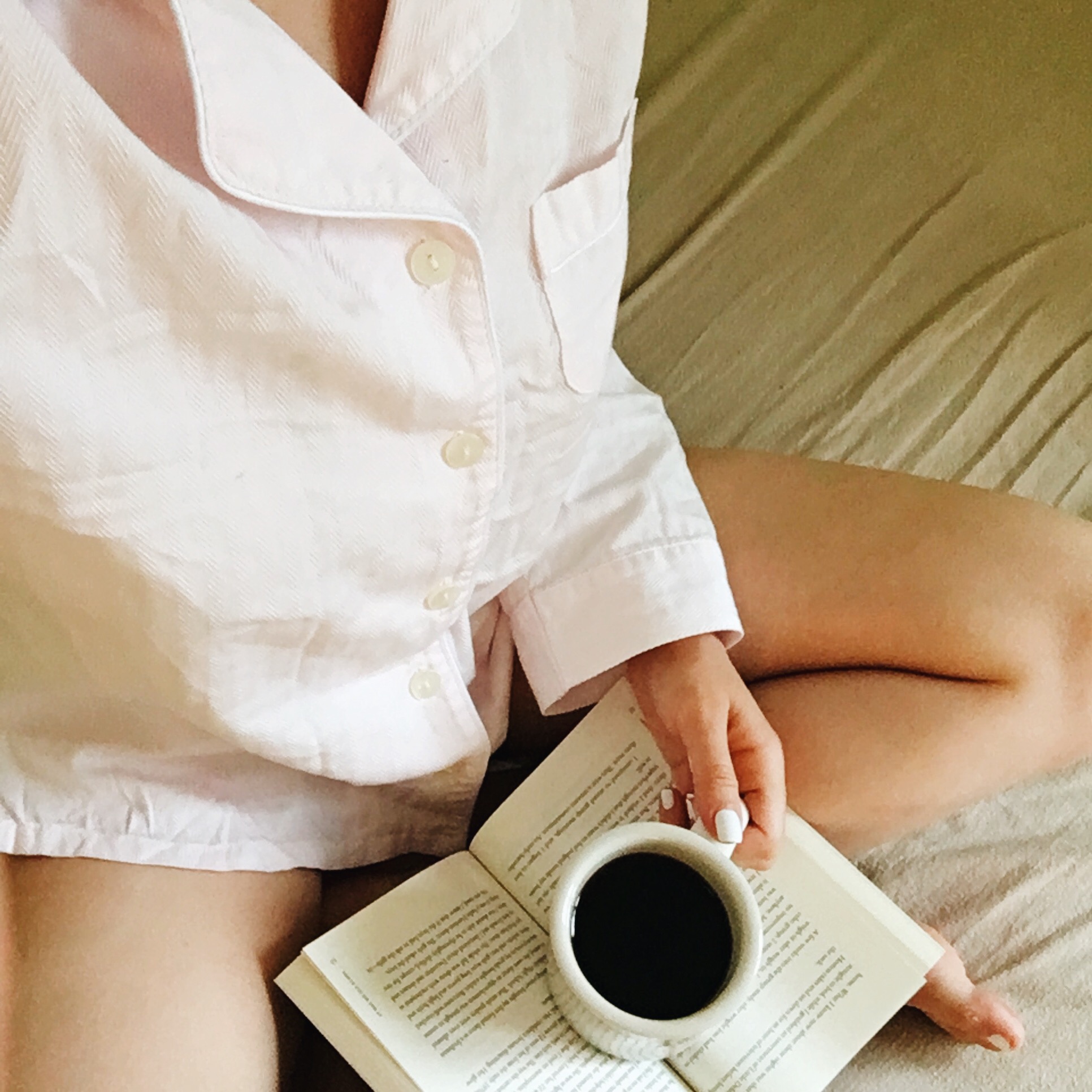 This deserves its own section because I need you guys to understand how much I've been dreaming of the following scenario. Lying on my couch, cozied up with a blanket and my dog by my side, with a great book to get lost in, a mug of something warm, and the decorated Christmas tree twinkling in front of me. Sound like heaven? I think so.
Now just to choose the book…I considered rereading Harry Potter for a hot sec, but then I thought, there are so many books still on my to-read list. Like LOTR…so maybe I'll do that, and I'll keep y'all posted!
Trying Out Different NYC Coffeeshops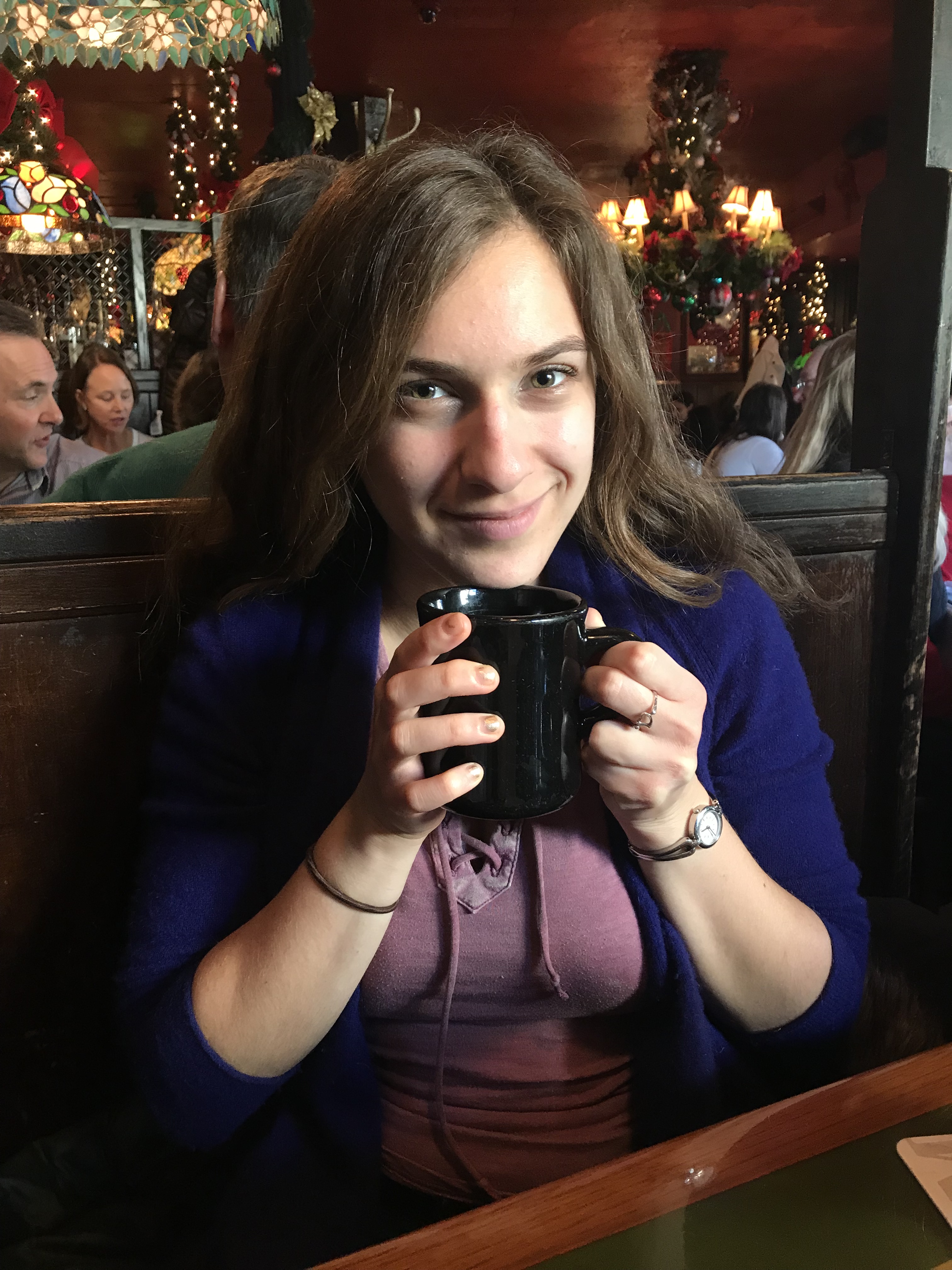 You all know I love my coffee. My Instagram is basically 80% coffee. But even more than that, I love coffee that comes from the perfect coffeeshop. The ones you can sit in for hours and that make you feel super cozy inside. I've been really into the whole concept of hygge, as you can probably tell from most of these, and there's nothing better for that than finding a coffeeshop with just the right vibe. I've been on a quest to find some great ones in DC, but I realized I really don't have an extensive list in NYC. La Colombe coffee will always have my heart, but it's not my absolute favorite in terms of vibe.
I have a couple on my list that I want to try, including Café Grumpy, Old Country Coffee (looks so cute inside!), and Black Fox Coffee (I have a weird obsession with cafes that have an animal in the name).
Hopefully I can scout some out and do some blog work there, as well as some reading.
Christmas Eve Baking + Movie Watching
Whelp, baking again. I have this tradition of about 5 years now, where I bake this gingerbread and make this vegan eggnog on Christmas Eve every year. They're both absolutely wonderful and have become family staples. But this year, I've come across a couple new recipes that just might replace those two this year. Change is good…or that's what I keep telling myself. 😉
I've got my eyes on this gingerbread and this chai eggnog, both of which look so dang dreamy.
I have not yet settled on the movie I'll be watching with my mom as we consume these treats, but again, I'm very open to suggestion. What are your fave Christmas movies?
Cooking Up a Storm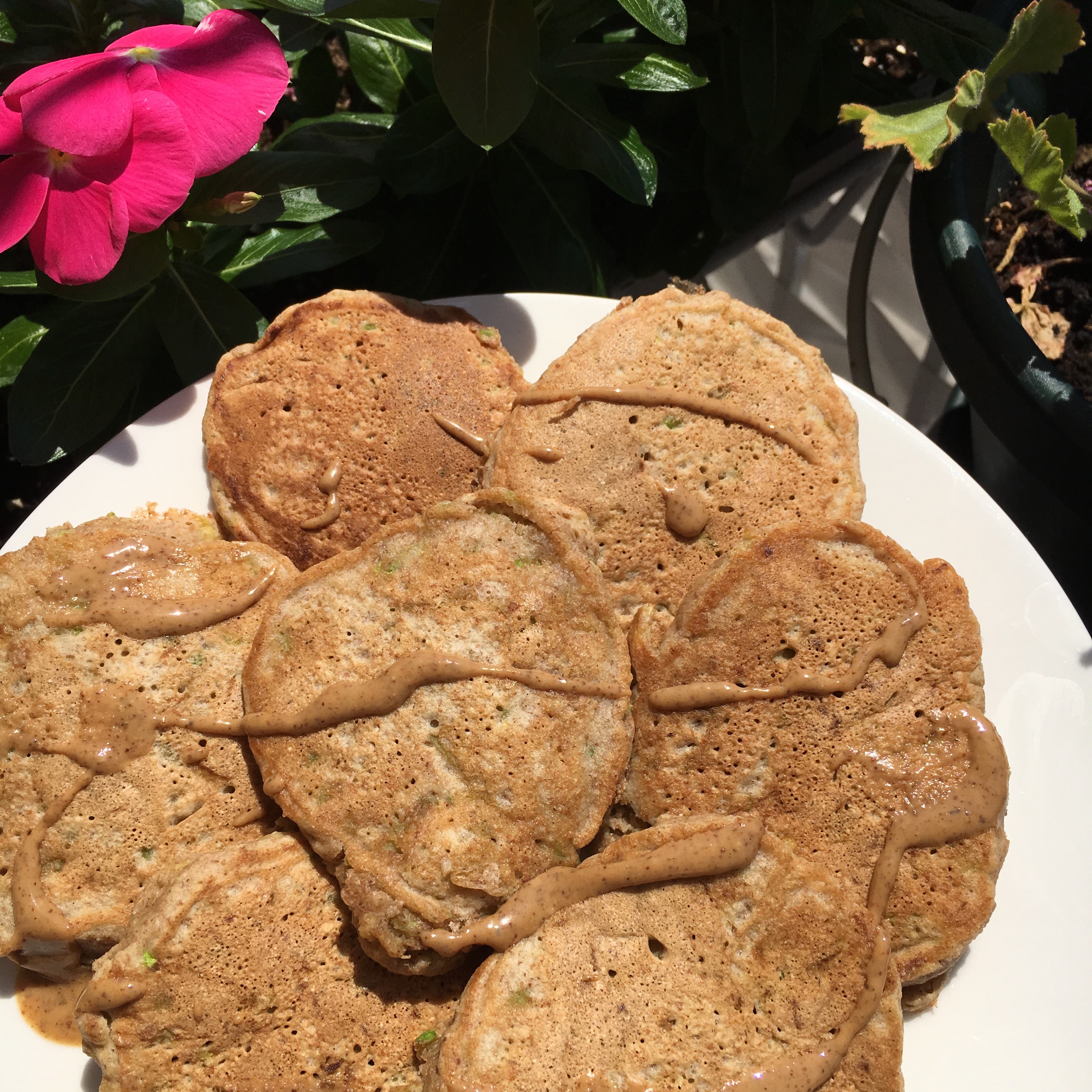 You guys, I'm just gonna go ahead and make this its own category because I have SO MANY THINGS I want to make. I basically want to take over kitchen duty for the duration of this break, and I'm pretty sure my mom will have zero problems with that. 😉
For breakfasts, I've got my eyes on these vegan peanut butter cup waffles, these pumpkin pancakes (might be Christmas morning breakfast!), these paleo banana pancakes, and this oatless oatmeal.
For lunches/dinners, this zucchini mac and cheese, this salmon chowder, these bean "meatballs", these pizza quinoa burgers, these healthy baked latkes, these brussels sprouts, and this amazing turkey chili.
For desserts, I'm definitely making these pumpkin bars (they're probably my favorite thing I've baked ever; seriously make them, they're unbelievable), this edible peanut butter cookie dough, these pumpkin oatmeal cookies, these peanut butter sweet potato brownies, and these almond butter cookie bars. Oooooh, and if anyone wants to get me a cast iron skillet for Christmas, I've got my eye on this gorgeousness Alexis came up with (minus peppermint).
Staying Active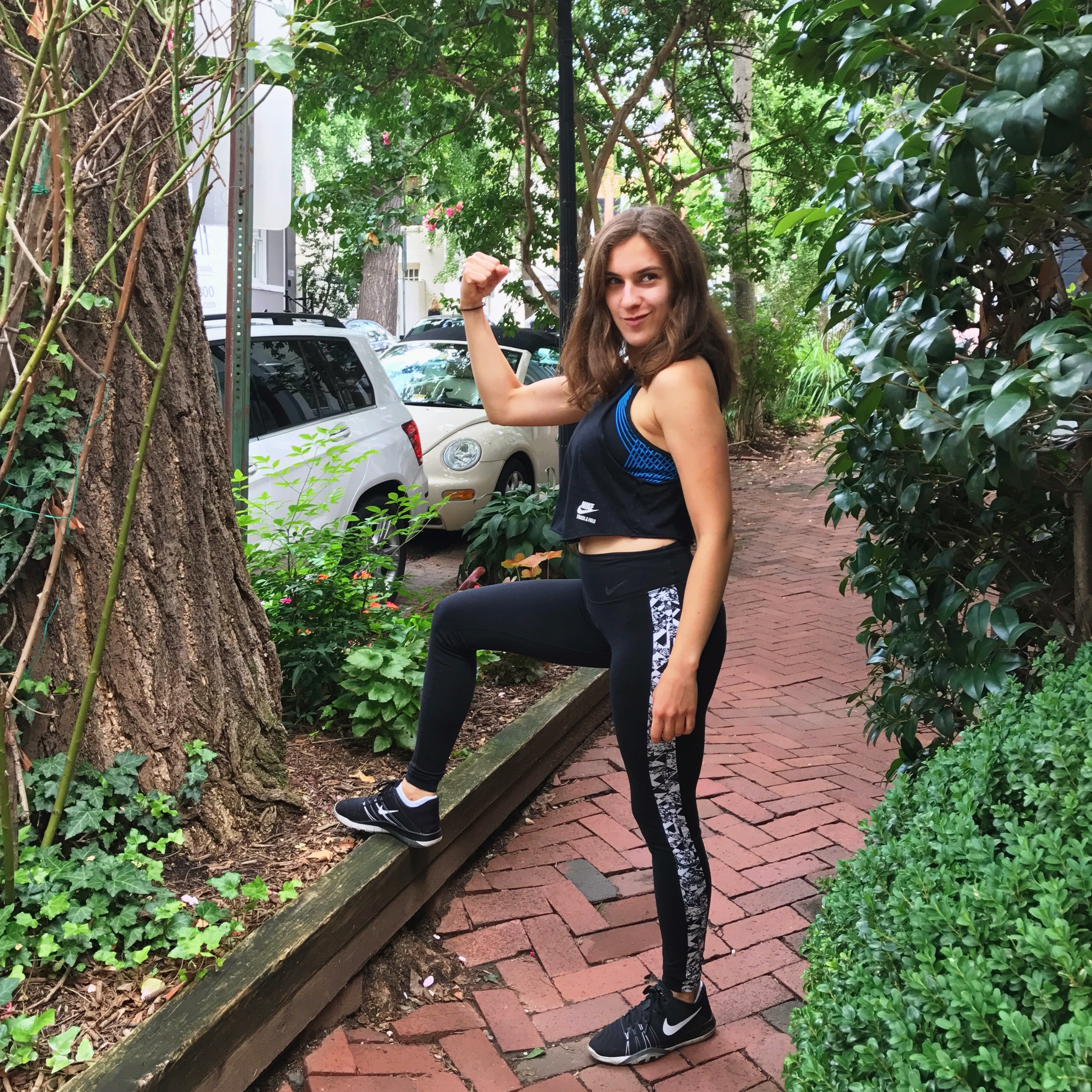 I kind of hit a workout rut over this past summer that continued into the beginning of the semester, but I'm so happy to say I am out of it and am back to LOVING my workouts. I think the problem was I just was doing the same thing for too long. Three HIIT/strength workouts a week, three Pilates/light cardio workouts a week. Every. Single. Week. For a whole year. No wonder I was burnt out. Not only did I realize that is way too much for my body to handle, but it stopped being enjoyable and turned into a chore. My body felt run-down and tired, and I discovered I do much better with just one or two hiit days, mostly Pilates for strength (back to my roots with Blogilates and LOVING it), one active rest day (yoga or dynamic stretching), one full rest day, and just lots of walking.
My workouts are less crazy than they were last year, but I feel so much healthier now. I've been making an effort to walk more, and my goal for this break is to try to get around 10k steps. I personally hate following any kind of number-based rule, so I really couldn't care less if it's 9k on one day or 11k the next. I just know 10k is a pretty good benchmark for a solid day of walking.
Being Present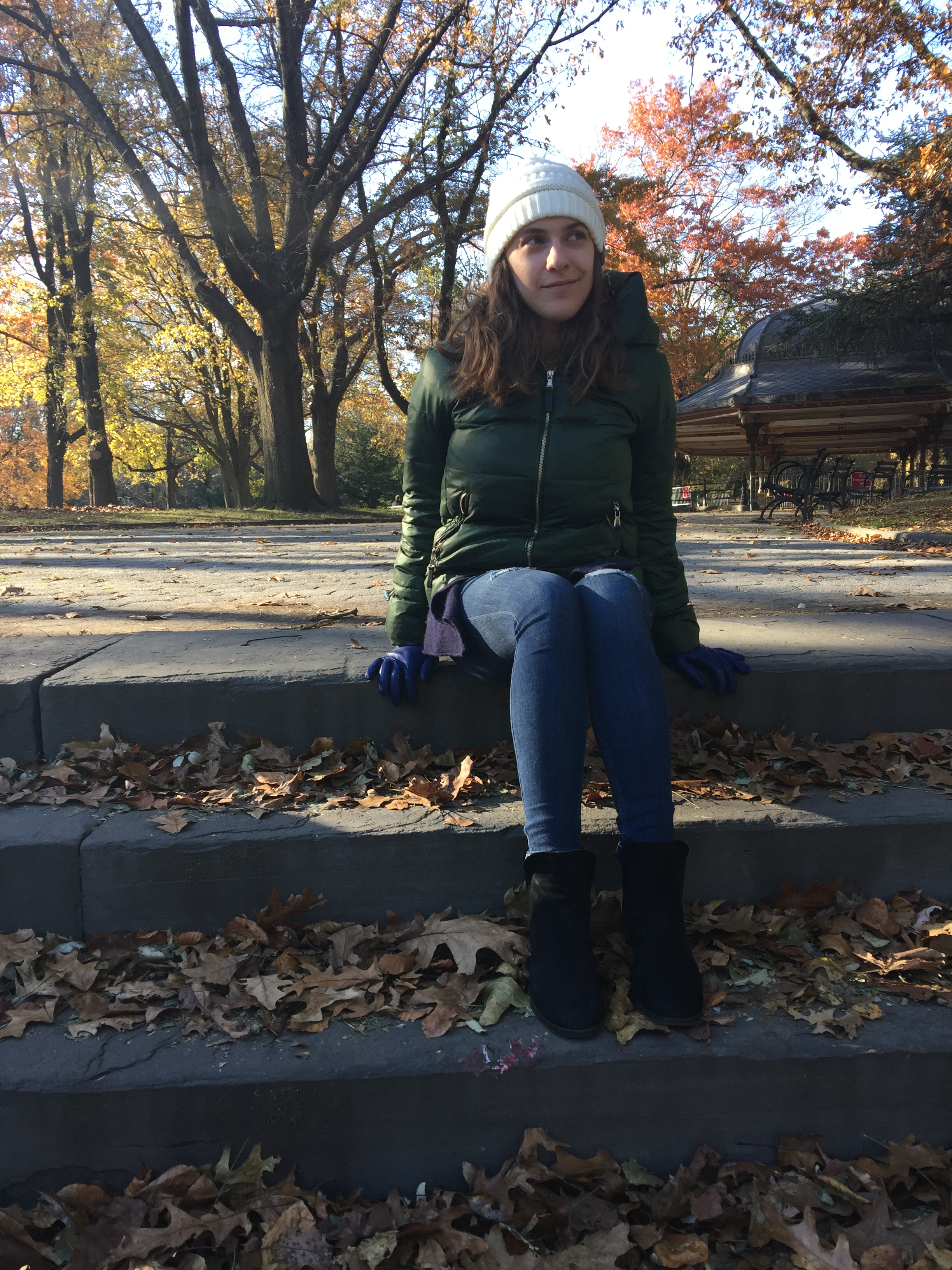 I touched on this in this post, but one of my biggest 2018 intentions is to spend more time with my thoughts. Like I said, I tend to fill up a lot of my free time either with activities or people or some sort of distraction, and I rarely have time to just sit and think. Once I realized this about a month ago and made an effort to be much more conscious about it, I've felt a huge difference in the way I feel, my mood, and just my attitude in daily life. I feel much more connected to myself (and to others!) and just more centered and balanced.
I'm hoping the above point of walking more will give me plenty of time to do this. Sure I love podcasts and music as much as the next gal, and I'll definitely be hitting those up on the reg, but I also want to make sure that sometimes I let the old noggin' just breathe and do its thing, ya know? I think we have our best ideas and greatest self-discoveries when we allow our thoughts to wander freely.
In addition to just thinking, I want to journal a lot this break, especially about this past semester and year. I encourage you all to do the same. Sometimes you forget how much you've accomplished or how much has changed over a period of time, and it's often helpful to sit down with a pen and paper and get it all down so it's right there in front of you.
Catching Up With Old Friends
I know I haven't been the best at keeping up with my old friends this semester, and the truth is, I was just putting a lot of energy into creating and nurturing the friendships I made in college. I spent so much time alone and unhappy last year that it was very important for me to put everything into these relationships. I absolutely don't regret it; I think it was necessary, and it is the number one thing that made this semester so wonderful for me. It's what made me finally feel at home at Georgetown and also taught me a few things about myself.
However, I love my high school friends so so much, and I never ever want to neglect those relationships. Yes, our friendships changed since we all graduated, but that does not mean they need to be less strong. I still feel close to them all and know we are all there for each other always. I just miss talking to them and hanging out with them, so the goal is to remedy that this break.
Holiday-ing in the City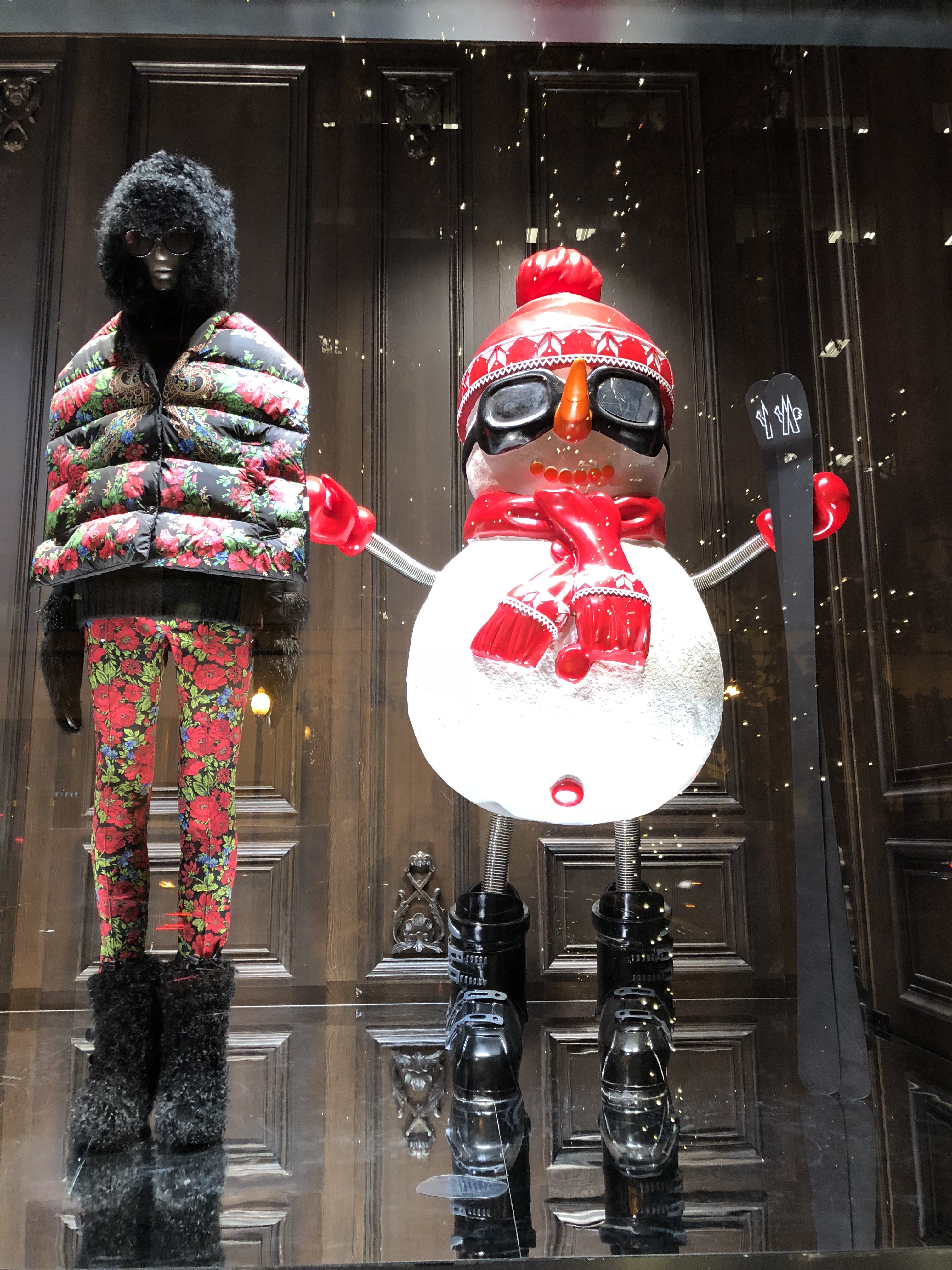 This goes along with the previous point because I hope to be doing this with friends, but NYC is my absolute favorite during the holiday season. Really, I'm convinced there is nowhere more magical that New York at Christmastime, and I have full intentions to do ALL THE HOLIDAY THINGS this break, even though I have only like 10 days before it's all gone for the year.
Some things on the agenda include ice skating, going to the Christmas markets, getting a cookie the size of my head from Levain Bakery (not strictly holiday, but all the more perfect this time of year), window shopping on 5th Avenue in the evening, and checking out the Rockefeller Center Tree. Touristy? Yes. But come on, it's Christmas.
Hitting Up My Favorite Restaurants (and Trying Some New Ones)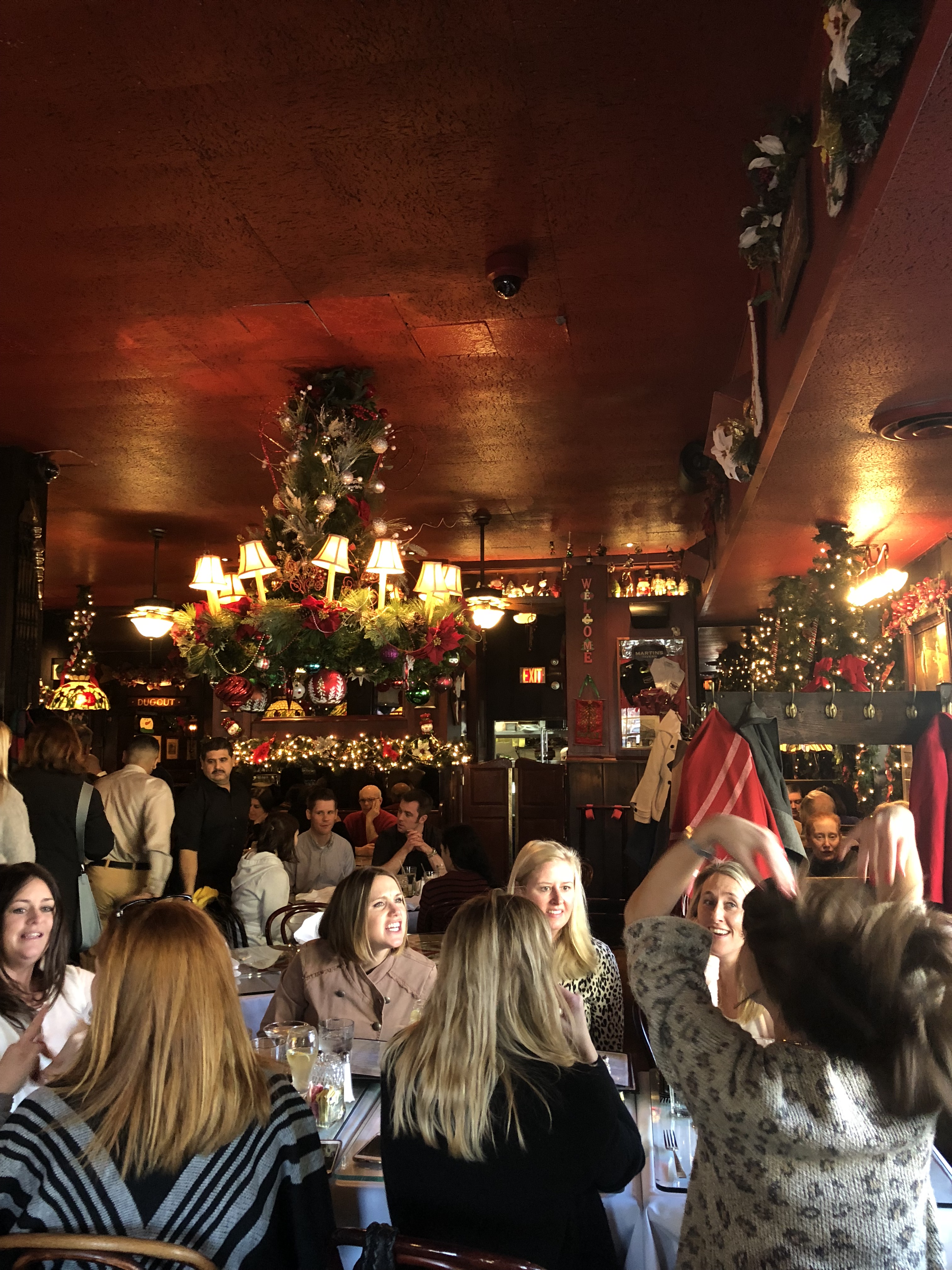 This pic is from the lovely Martin's Tavern in DC, but eh, it was festive. 😉
I can't believe I haven't made a post yet about my favorite spots in NYC; trust me, there are plenty, and I will make sure to do that at some point in 2018 (eyy, intention!). While there are many spots I love, there are a couple I really want to visit this break because I've just been dreaming about them. Definitely will be hitting up Bluestone Lane, Two Hands, and possibly Banter (can you tell I love the Australian spots?).
Among some new spots on my list are Outro, 1803, Springbone, and Peacefood.
Watching More Movies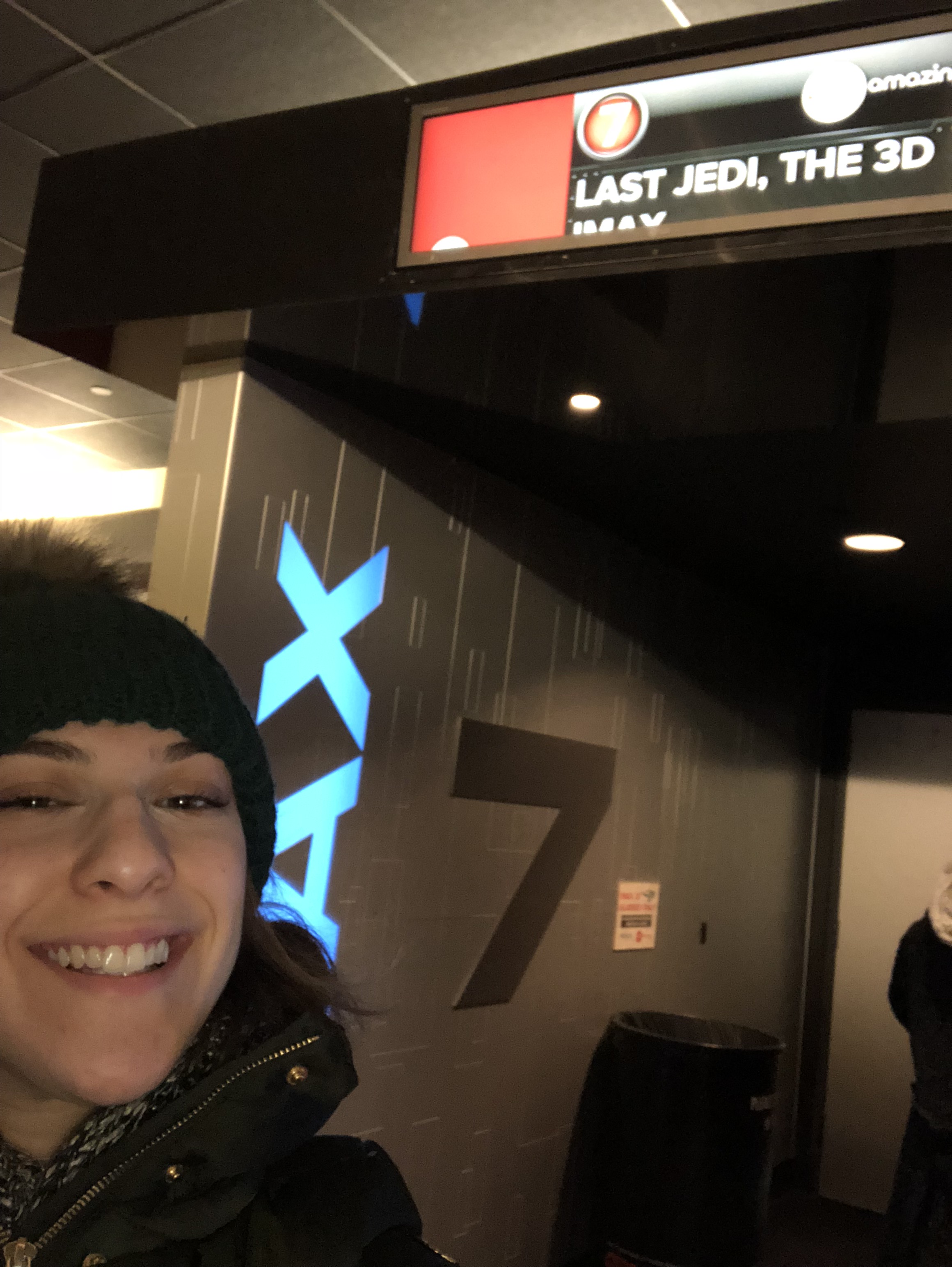 I want to see a couple Christmas movies (again, suggestions welcome!) since it's been brought to my attention that I haven't seen enough. I also really want to see Ladybird and Wonder in theaters. This semester I've unexpectedly watched a LOT of great movies, which has been fantastic because watching more movies was actually one of my 2017 goals.
I just think movies can be wonderful both as works of art, and as ways of learning. I love when a movie completely pulls me in and makes me feel like I've been changed when I finish watching it.
The thing is, though, I very rarely watch movies on my own because it's always such a big time commitment, and I tell myself I should be doing something else. But watching with other people? Not only do you also get to spend time with them, but it's so fun to react to movies together and talk about them after.
Practicing Self-Care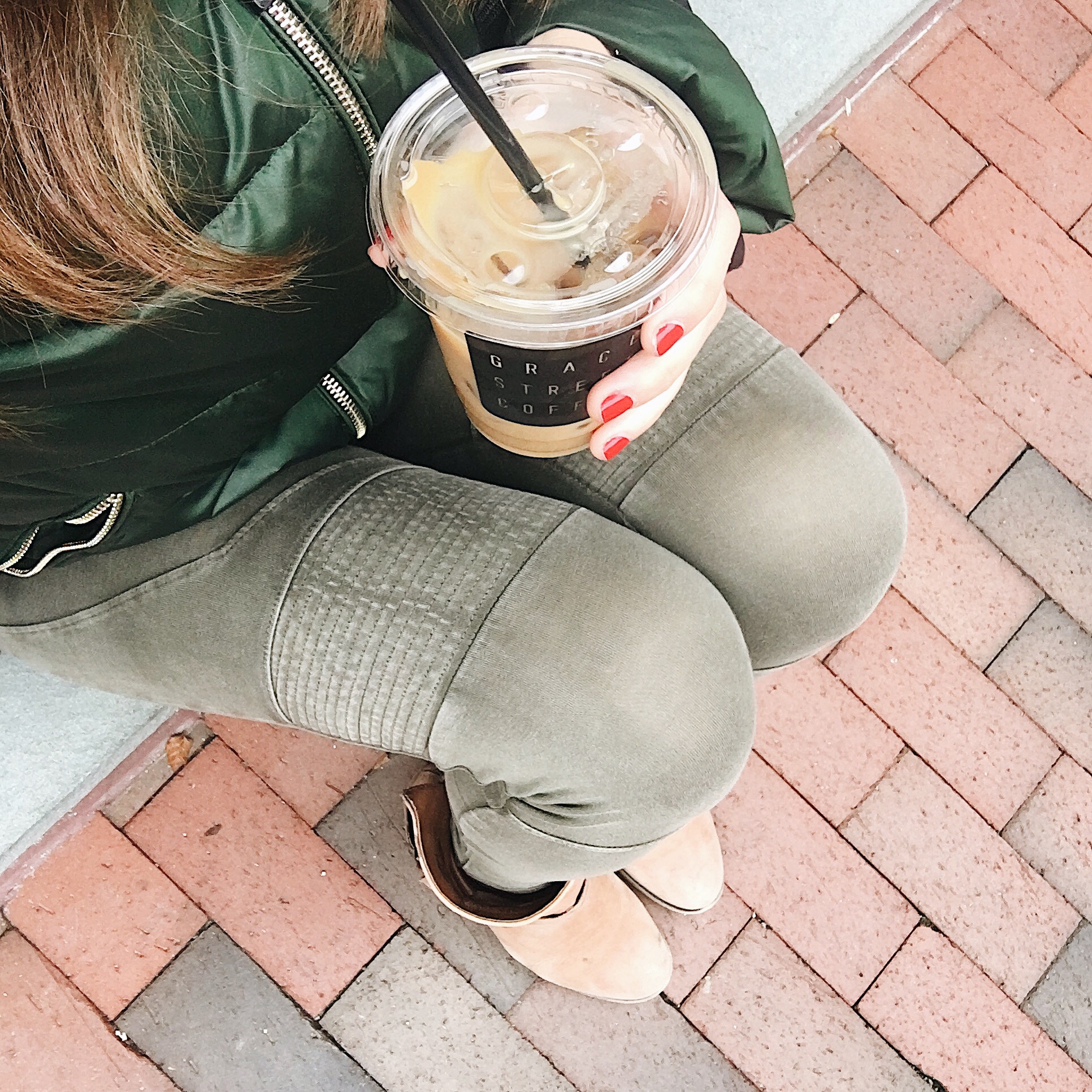 Bet you didn't see this one coming, huh? I know, I know, self-care is the buzzword of 2017, but by now, I hope you all know that when I say self-care, I don't mean anything specific. Self-care is so individualized and is really just anything that makes you feel good and like yourself. For me, my self-care is going to be doing as many of the above-mentioned things as possible, as well as lighting my new candles (I'm obsessed with Anthropologie and recently ordered their Pumpkin Souffle, Oatmeal Cookie, and Espresso candles), practicing guitar, journaling, cuddling with my dog, and getting lots and lots of quality sleep.
I hope in these last few weeks of 2017 you remember to make yourself a priority, even when so many other things are begging for your attention, and remember that you don't have to wait for January 1st to be kinder to yourself.
So go turn on a Christmas song and dance around in your room, or hole up in bed with hot chocolate and the millionth rerun of Elf, or knit a pair of socks if that's what will make you feel good. All the responsibilities and tasks will get done, but you first need to take care of YOU.
I'll be back soon with a post on all my favorites from the year (I've got quite a list compiled), and I hope you take advantage of this cheery time and make it as sweet as possible. Spend time with loved ones, cozy up by the fireplace, bake some treats that are as good for the soul as kale is for the bod, and make sure you're taking note of the magic all around you.
I love you all so much!
What are your favorite Christmas movies?
For my New Yorkers, any coffee shop or café recommendations? Especially for studying/reading?
What are you planning on cooking/baking this season? Have any Nutella recipes?
How are you enjoying the holiday season and taking care of yourself?
Linking up with Amanda for Thinking Out Loud!
Share if you liked this post!